The presence of a pet that has been released since January 2019 in the Free Fire game is able to give its own color to this battle royale game.
Players are also very enthusiastic about finding the most unique and memorable Free Fire pet names.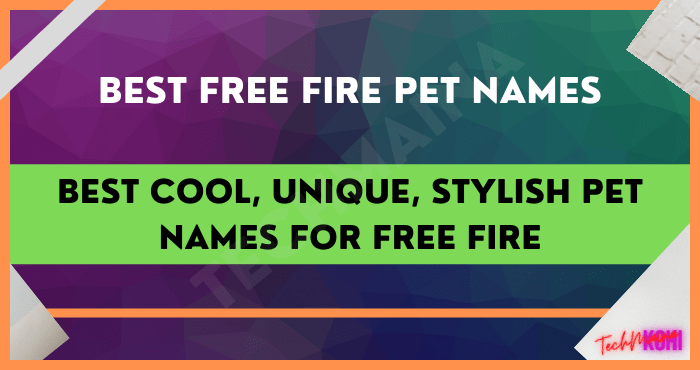 The existence of the pet itself in the FF game has a fairly important role because it is not just accompanying players.
Some pets are even equipped with special skills that will really help players to face opponents.
Free Fire Pet Names at a Glance
In the Free Fire game, you don't just need to make a cool and unique free fire nickname, because there are still names of pets or pets that you should pay attention to.
Like the FF nickname, a unique pet name will also attract attention so that you are more confident when playing.
As the name implies, a pet is a pet that will accompany you in facing opponents on the battlefield. With this pet, the game in the Free Fire game will be more exciting and challenging.
You can get pets quite easily because they can be purchased at the FF Store. You can also get Pets by opening Gold Royale on Luck Royale, using either a ticket or Gold.
You only need to open the Free Fire application and press the Store menu on the left of the screen, then press the Pet option and you can choose the type of pet you want.
However, please note that each pet provided in the FF store has a different price, so make sure the number of diamonds you have is sufficient to buy it.
In addition, keep in mind that since its release, Garena apparently presents two pet characters who do not have special skills so their function is only to accompany them.
The two pet characters are Kitty and Mechanical Pup. These two pets cannot be used while on the battlefield.
Meanwhile, other types of pets are equipped with special abilities that will be very useful for you when you have to be on the battlefield.
With unique skills and characters, you can also name your Free Fire pet as you wish.
Types of Pets in the Free Fire Game
Since it was first released in 2019 until now the number of pets in the Free Fire game has reached 14 characters.
For more details, here are 14 pets in the FF game and their skills.
1. Kitty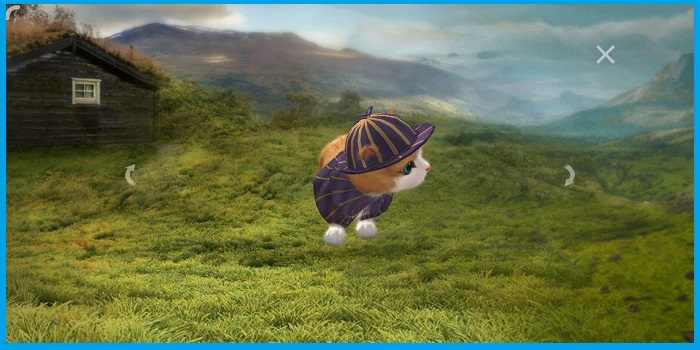 As previously explained, the Kitty character as one of the pets in the FF game does not have any abilities.
But with its cute and adorable characters, you can have this pet to accompany your struggle to Booyah.
2. Mechanical Pup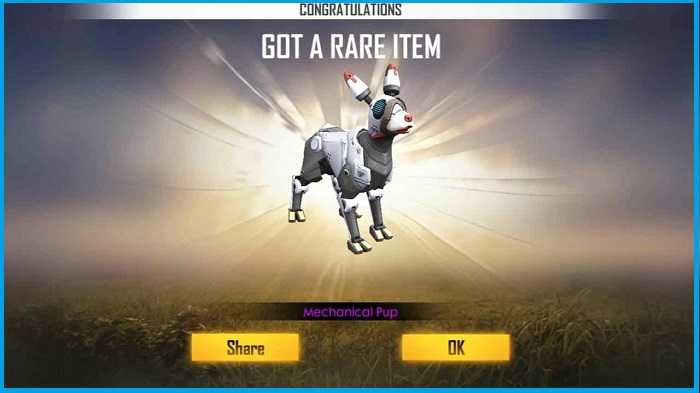 Like Kitty, Mechanical Pup is also not equipped with special abilities. However, this pet in the form of a robot dog can still be an entertaining friend for you so that the mood for playing is getting better.
3. Night Panther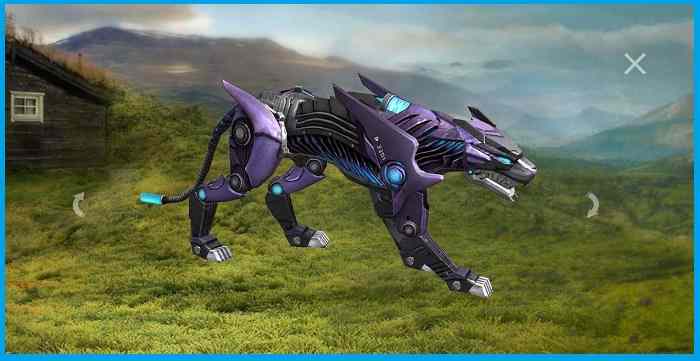 Panther FF was released after Kitty and Mechanical Pup, the shape is a panther robot and has been equipped with special skills, namely being able to expand the inventory capacity of game players. If the pet's level has reached 7, it will add a capacity of 45 spaces in the player's bag.
4. Spirit Fox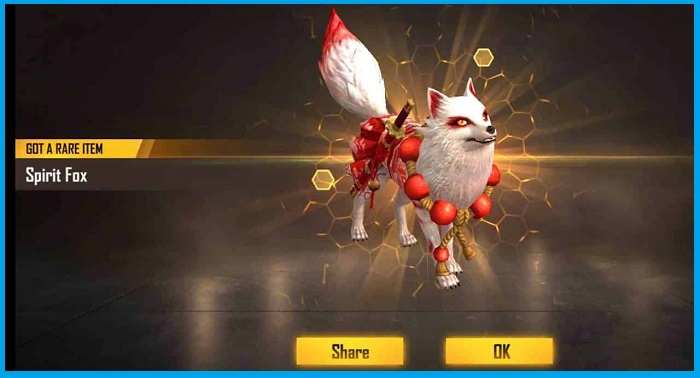 With a fairly fierce appearance, you can make Spirit Fox friends while on the battlefield. This pet is a fox character equipped with well-fed skills so that it has the ability to increase health points (HP) in a very short time.
The HP regen ability possessed by Spirit Fox is indeed very high, so you can also take advantage of this skill when you are dying and using a medical kit.
This pet is also very useful when you need to be in a safe place to aim at your opponent.
5. Panda FF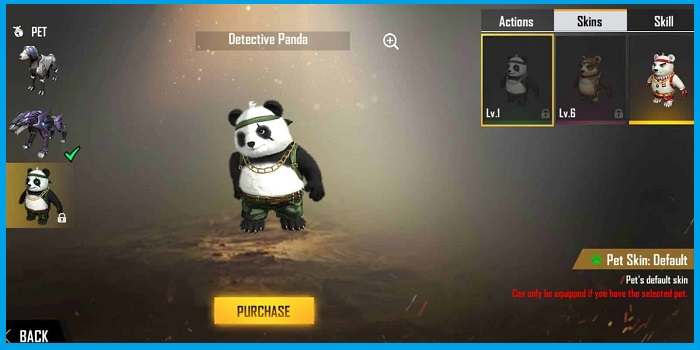 This one pet is very cute and certainly adorable. But behind its adorable appearance, Panda FF apparently is also equipped with skills that should not be underestimated.
That is to give additional HP every time the player manages to kill.
With this pet, you will get an additional 4 HP when you successfully kill other players. And when the pet is at level 5 there will be an increase in HP to 5.
This skill possessed by Panda FF will be very meaningful when you manage to kill more than once. Especially if you use it with Jota who is equipped with sustained raids skill.
6. Shiba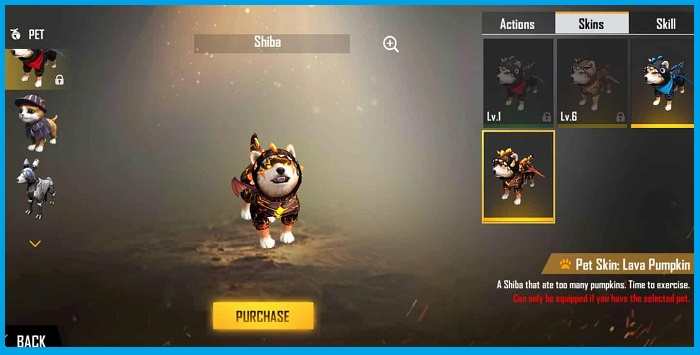 Even though it looks cute, this pet is equipped with a special ability that is quite unique, namely mushroom sense which will detect the presence of mushrooms on the map. So you don't have to bother looking for mushrooms.
With this special ability, Shiba's pet will help you spy on the movements of enemies around you every 180 seconds.
7. Robo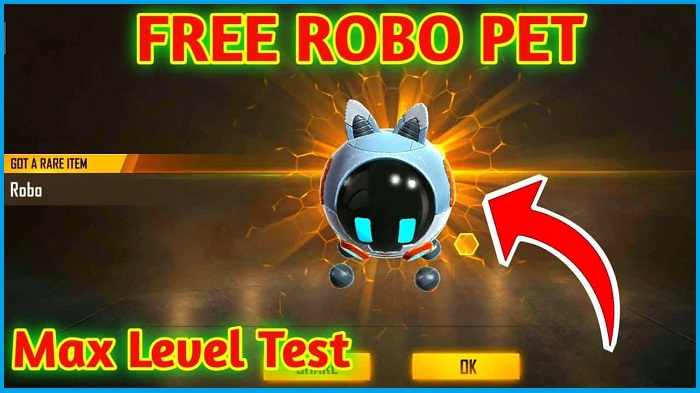 The presence of this one pet is quite interesting because it was released during the Winterlands event. Although it looks quite small, the abilities of this pet should not be underestimated. This pet is able to add a shield to the gloo wall so that the defense gets stronger.
In addition, the robot with a ball-like shape and equipped with two ears can also increase HP by 60 on the gloo wall. And when the pet's level rises to level 5, it will increase its HP to 80. This pet is indeed equipped with wall enforcement skills.
8. Pet Poring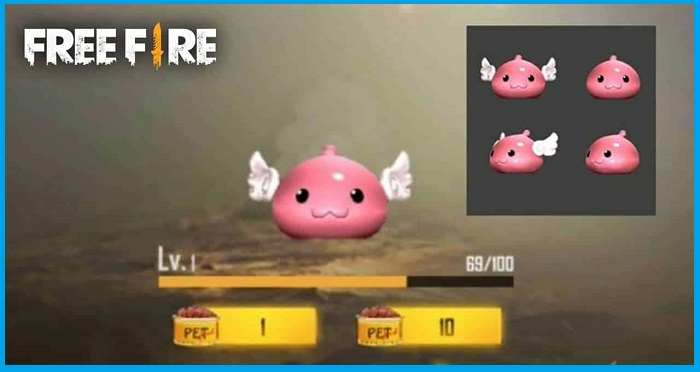 This pet, which was released in 2020, is equipped with special skills to repair the armor of survivors, so it is very useful for players who apply the FF role rusher.
This pet is also suitable for Hayato or Andrew users because it can reduce the fragility of the vest.
This pet will issue the ability to increase helmet and armor protection at level 1 every 3 seconds.
If the Poring pet has reached level 5, then when the helmet and armor worn is still level 1 it will increase to level 2 automatically.
9. Beaston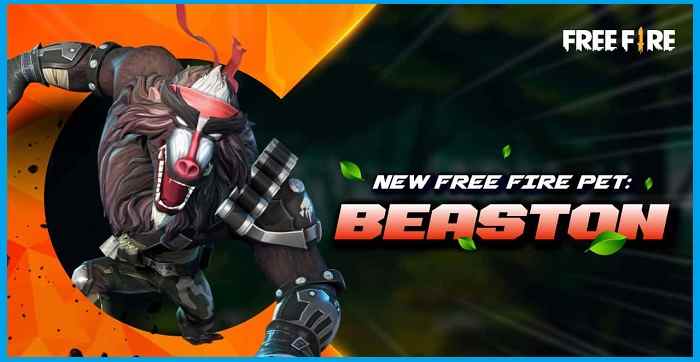 If you like to play with grenades or other throwing items, then this pet will be very suitable to accompany your struggle.
Because this pet is equipped with a helping hand skill that will increase the throwing distance so you don't have to approach the enemy.
This type of pet can be used in all roles, but the most suitable one is for the support role behind the formation.
With his special ability, you can throw items up to 30% farther than the normal distance they should be.
This pet is also very suitable when combined with Mr. pet. Waggor in squad mode. Because survivors only need to give a gloo wall to players who bring pet beastons so that the resulting throws are maximized.
10. Ottero FF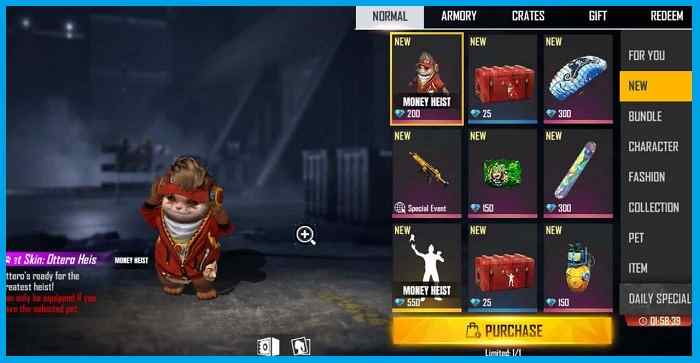 This beaver pet was released in 2020 and has become one of the most frequently used pets in FF games. The special skill of this pet is indeed similar to that of the panda pet, which is to give additional HP to players who successfully kill.
11. Dreki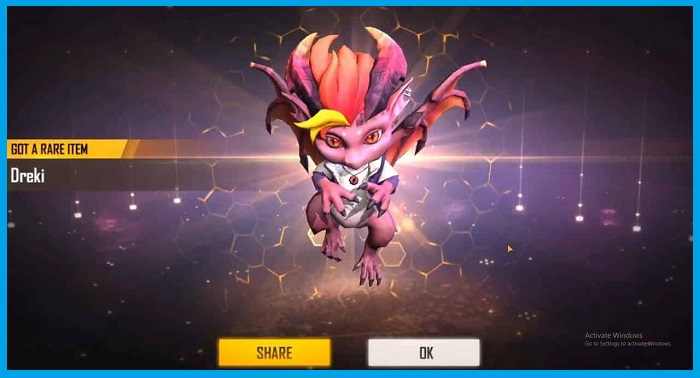 This pet was released in March 2021 and is one of the Free Fire pet rushers that are very useful to support the game. With his special skills, the survivors will find it easier to attack the enemy because they already know their position.
12. Mr. Waggor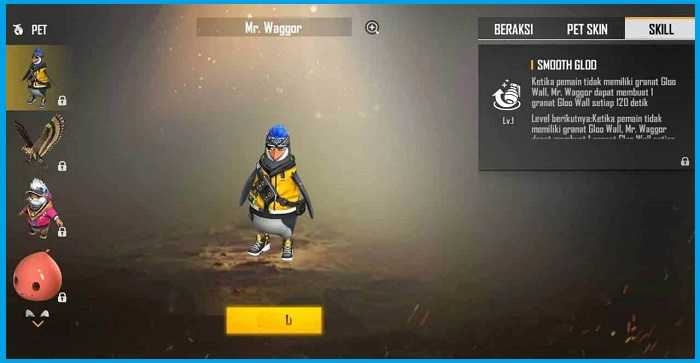 This penguin pet is equipped with smooth gloo skills so it is perfect for those of you who really like to hoard gloo walls. With this pet, you don't have to worry about running out of gloo wall because this pet will help you create a gloo wall every time.
13. Falco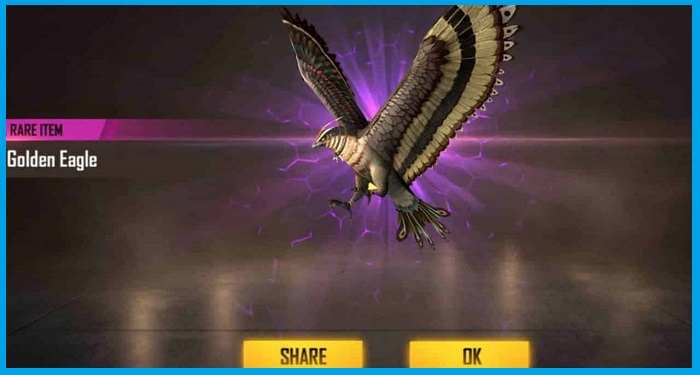 Pet Falco has special skills that are very useful for FF players, even for squad mode there is one player who usually carries this type of pet because it can be useful for other squad members.
Falco's special skill is Skyline Spree which allows him to increase his glide speed by up to 50% after opening his parachute and 45% when skydive.
14. Rockie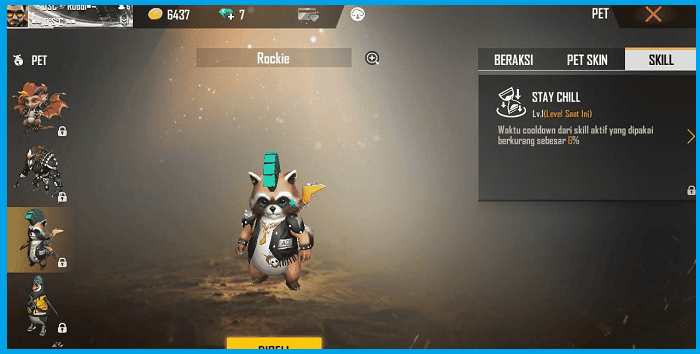 The raccoon pet in the Free Fire game has a special skill known as Stay Chill. With this skill, you can be more flexible in using active skills because pets are able to reduce the cooldown of active skills by up to 15%.
How to Make a Cool and Unique Free Fire Pet Name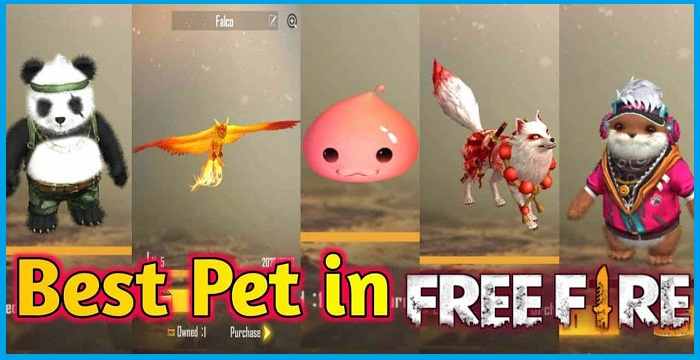 Anyone can give a cool name for their favorite pet in the Free Fire game, including you. So, so that the pet name you use is not marketable and unique, then you need to consider several things, such as the following:
First, choose a name that is different from the others, but is very unique so it's easy to remember.
Besides being unique, you can also choose a name that has its own meaning so that it makes your pet's name more meaningful.
Avoid using names that have the meaning of being disrespectful or even offensive, vulgar, and contain elements of SARA.
It is better to choose a pet name that is simple but has a deep or funny meaning so that it is easy to remember.
To make the pet name look cooler, you can also combine it with symbols or emoticons.
Finally, make sure your pet's name has its own characteristics to attract attention and make you more confident.
The Latest Collection of Free Fire Pet Names [2023]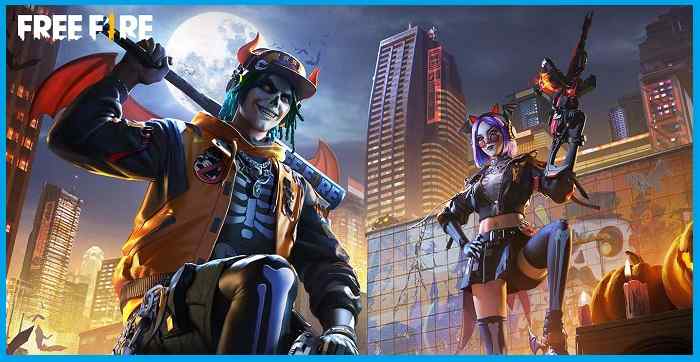 If at this time you are still confused about finding the right name for your favorite FF pet, then you can immediately choose the best name with some of the references below.
1. Free Fire Kitty Pet Names Collection
Aloha
Teika
five
Madmida
Burgamestra
Catleya
Marta Ataca
Cimmy
Nemvem
Noemi
Mollie
Milo
Clover
Mookie
Chyna
Sweetie-pie
Snowflakes
Ibiza
Killa
Xtina
Cortana
Milla
Wuzela
Dingo
Monny
Alyosha
Apple Pie
Rymhel
funny
Dextra
Fania
Sophia
Quinn
Marisa
Brooklyn
Kiara
Hero
Mozza
Sierra
Lilly
Norah
Max
Twinkle
2. Collection of FF Mechanical Pup Pet Names
Delphos
Tyler
CroCop
Everest
Marshalo
Blastoyde
PsyLocke
griffon
Anticyclone
Shinobao
Victor
Emboskada
Victan
Shiro
Darkcyfra
Mirko
Spectrum
Jazzon
Armadylho
Bozzo
Dunka
Draco
Mortinho
Zumma
Belgo
Bambi
3. Collection of Pet Names FF Night Panther
Nemoz
Chica
Aretuza
Magdani
Guga
Raynha
Location
Nightmare
Ynfecta
Zheca
Kebra
Prigona
Sweet cat
Foot Loka
turn off
Bala
Winx
Hermi Ona
iDora
Mr Black
Terror
Dextra
Godzilla
Sweet cat
black moon
Black cat
Neptune
4. Free Fire Spirit Fox Pet Names Collection
Tily
Foxy
Alys
Dakota
Potter
Peter Paum
Galandryn
Warfarina
Masseda
Plums
Cyberex
Thanga
Trovala
Diabolic
Marco
5. Free Fire Panda Pet Name Collection
Maximus
Benji
Winnie
Obaruno
Kyrio
Azazel
Albacore
Tigrus
Graum
Jix
Copper
Apollo
Delta4
Arschu
Zarathos
Lenker
Pandakun
Penelope
Bentley
Murphy
Finn
Izzy
6. Free Fire Shiba Pet Names Collection
Joffo
Deep Blue
Neil Magno
Zulu
Gokurno
Canoe
solero
Lanke Tron
Varnan
Crypto
malign
Shaka
Aiato
Balders
Baxters
Benz
Caesar
Cairo
Egdon
Electratose
Hachiro
Hairo
Ichiro
Ihintza
Zura
Pluto
Michiko
Miyoshi
Nobi
Kenji
Keiko
Kei
7. Free Fire Robo Pet Names Collection
Holywish
Fuyu
figure
Jezper
Juliza
justan
Hamziss
Krissa
Sora
Funbot
Truthrider
Victr
Jigsaw
Mara
Lexy
Scarlett
Win
Twilight
stillgrip
Shaw
Prinus
Prism
Cloe
wildfire
Usagi
8. Free Fire Poring Pet Name Collection
Karzen
Larmadroz
Amare
blackbash
Amberbow
Aracell
cumzath
Doombleeder
Elenox
Fury
Bingo
Navez
Noxeus
Snowlight
Zikka
Sombre
9. Free Fire Beaston Pet Name Collection
Monsters
Gladiator
Samson
Diamondlight
Munki
Clanforge
Coldblade
Disccoman
10. Free Fire Ottero Pet Pet Names Collection
Suzaku
One
Uchiha
Isamu
Keykiro
Maomori
Ninja
AmonRa
Thayne
Enya
Common
Dbestdriver
Sakura
Diamonds
11. Free Fire Mr. Pet Name Collection. Waggor
Melody
Rockhopper
Arctic King
cold
Gruen
Petra
Ping
Pingus
Ice Cream
VayVay
Hybrid
Hazmata
Suellina
Anyahu
Geiger
Fracking
AnneTank
Amor
Termitha
Icecool
12. Free Fire Dreki Pet Names Collection
Pixy
noreen
Mistorb
Novelo
Kanza
Drekmort
Uranus
Novuz
True
hello
zuki
Drekest
Amoxa
13. Free Fire Falco Pet Pet Names Collection
Faster
Coldblade
Devil
Flying Doodle
Firehide
Helluver
Volt
Weng
Parrot
Walt
Voltus
Wings
Zevu
14. Free Fire Rockie Pet Names Collection
Rockstar
Blue Eyes
CoolRockie
Maroon
Carolus
Dominic
Efron
Haman
Hoshea
Hoshi
Habakkuk
Keizaro
Liam
Mads
Mosha
Mica
Nachum
15. Collection of Cute Pet Names for Free Fire
ExpenseFamily
BurdenLive
Golden Boy
Sarimi
monkey
king kong
Skipper
Honey Bear
Moringa Leaf
Emon
Bejo
Pusmeong
Sando
Sweet Child
KingCat
Dear
Anabul
Bishop
Macarroni
Chucky
Apache
Gongli
Doll
crazy
Landlord
Boy
Monkee
How to Change Free Fire Pet Name?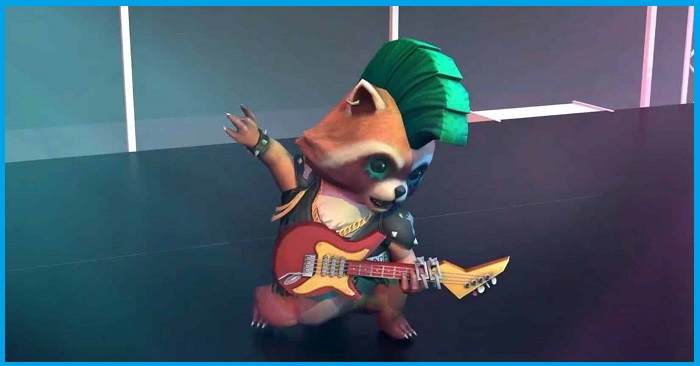 When you buy a pet in the Free Fire game store, you have the freedom to give it a name according to your taste and desire.
You have to choose and consider the best name for the pet because there is an opportunity to give a free name for the first time.
Even so, for those of you who have already given a name and changed your mind to replace it with a new one, you don't need to worry because you can change it at any time. It's just that you need to prepare at least 200 diamonds for this purpose.
To replace the pet name with a new one, then you can try several steps such as the following:
In the first step, please enter the main menu of the Free Fire game and click Pet.
Then select the pet or pet you want and click the Pencil icon.
If so, please enter the name of the pet that was prepared previously and continue by clicking the Confirm option.
Done, your pet's name has been replaced with a new name as desired.
With a cool, unique, and easy-to-remember Free Fire pet name, it will attract the attention of other players.
And it can greatly affect your confidence in playing FF games, of course, it will be more exciting and enthusiastic to achieve Booyah.