If you want to get your dancing shoes on in Lyte Interactive's dance game, you'll need some Funky Friday codes.
Luckily, we can help you with our comprehensive list, giving you everything you need to get freebies. So what is the deadline? It's time to dance!
If you love all types of Roblox games, why not check out our SharkBite codes, Heroes Online codes, and Ro Fruit codes and get freebies with our Roblox promo list.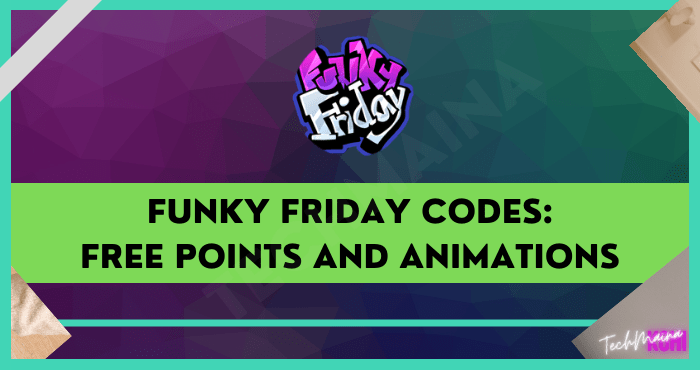 Then, when you get away from the blocks, head over to our Coin Master Free Spins and Genshin Impact Codes List links.
What is Funky Friday?
Funky Friday is a rhythm game where players get on one of the many available stages to press arrows and buttons to the beat of the included music, either alone or with a friend or stranger.
Instead of playing entire songs, Funky Friday players take turns playing sections of each song in an attempt to outdo their rivals onstage.
Points are earned based on how well you play. You can then spend them to unlock new animations and customizable tags.
What are Funky Friday codes for in Roblox?
Simply put, in-game codes can help you earn free Points to buy animations and emotes, which change the way you sit on the speakers and the poses you do while trying to keep your cool and mark those 'Sick' notes – all of which can be used to show off your own style when you win (or lose) matches either in single player mode or against other players.
New codes are occasionally added to the game and tend not to expire too quickly, so be sure to check back to make sure you've claimed all the latest free rewards.
Funky Friday Codes in Roblox (2024)
Below are all currently active Funky Friday codes that players can claim, which have been verified in-game and confirmed to be active as of 2024. As more become available, we'll be sure to update you here:
| Codes | Rewards |
| --- | --- |
| 19DOLLAR | Rickroll Entertainment |
| 1BILCHEESE | Funky Cheese Animation |
| 1MILFAVS | Boombox animation |
| 1ANFUNKY | 1,000 points |
| 1ANSCOOP | One Year Scoop Microphone |
| 2v2!! | Micro Sakurama |
| 9keyisher | 500 points |
| 100kactive | 250 points |
| 100M | 500 points |
| 250M | 250 points |
| CHEEZEDTOMEETYOU | Micro cheese |
| half a billion | 500 points |
| MILLION LIKES | Radio Emote |
| SMASHTHATLIKE BUTTON | 300 points |
| XMAS2021 | Candy Cane Animation |
Expired Funky Friday Codes
As of this writing, no Funky Friday codes are known to have expired. Happy times! However, it's still a brand new game, so if we hear of any of these codes expiring at any time, we'll move them onto this list.
How to Redeem Funky Friday Codes in Roblox
Redeeming codes in Funky Friday is incredibly easy to do, and it only takes a few steps:
Head over to the official Funky Friday page and click the big green button to start the game.
Once in the game, at the top left of your screen, you will see a Twitter icon. Click on it.
A window will open with ' ENTER HERE '.
Click on that box, then copy and paste the above codes into that.
Press ' REDEEM ', and you will get a ' SUCCESS' message if the code was entered correctly.
Roblox Corporation / Lyte Interactive Simply paste your code in the indicated box and the rewards will be yours!
Conclusion
So there you have it – everything you need to know about Funky Friday codes in Roblox for 2024.