If your question is, how can I unsubscribe Dazn? In this article, we share with you a complete guide to do it quickly and easily How to Cancel DAZN Subscription.
Remember to follow all the indications and recommendations to be able to complete this process in the best way possible.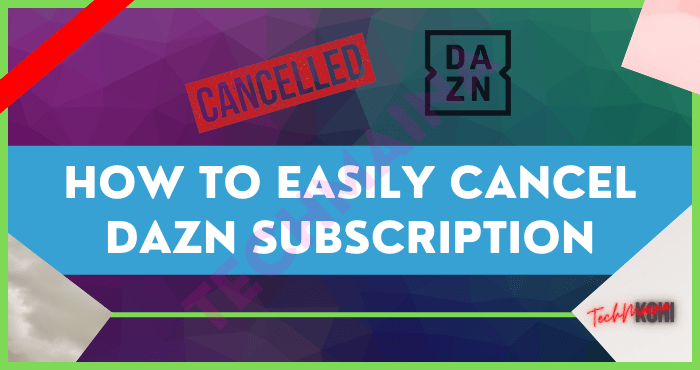 How to Unsubscribe Dazn?
Dazn is currently the world's largest sports events streaming platform. Many people have even dubbed it " the Netflix of sports" for its dominance in this industry.
If you are not happy with the service or for any other reason you no longer want to continue paying your monthly subscription with this company, here we will show you the steps you must follow to permanently cancel Dazn.
There are several ways by which you can process the cancellation with this company:
Online: unsubscribe from your computer or mobile.
Through Google Play, App Store, or Amazon.
Through Dazn's online chat.
By phone: calling the customer service numbers according to your country.
Cancel Dazn Online
Unlike other streaming platforms, you can contract your Dazn subscription through a video game console, mobile phone, tablet, computer, even from a smart tv.
However, to unsubscribe from Dazn limited, it is recommended to do so through the official website.
Unlike other platforms, the user can register for DAZN through different devices. However, to unsubscribe, it is best to do so through the web.
Everything will depend on the method with which you registered with the company.
Read Also:
How to Cancel DAZN Subscription [2024]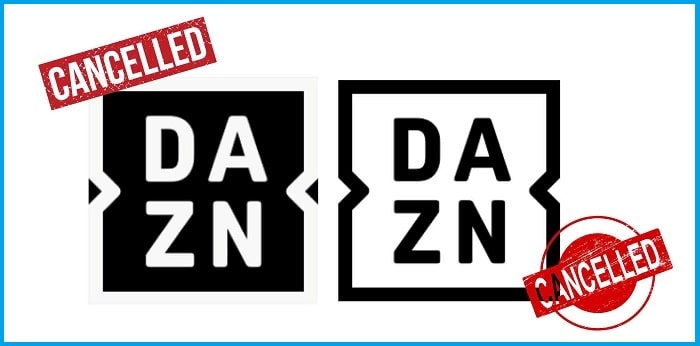 If you signed up using a computer, smart TV, or with a game console, the process to cancel Dazn from your PC is as follows:
Enter the official Dazn page and log in with your email and password.
Press the Menu tab and then access the My Account section.
Find the section that says Subscription and click on Cancel Subscription.
On the new screen, they will ask you to explain why you want to cancel the service. Finally, click on the Confirm Cancellation button.
After this process, the company will send you an email confirming the cancellation of Dazn.
In this way, you could unsubscribe Dazn from your TV or any other device with access to a browser.
You can reactivate your subscription at any time by clicking on the option Return to Subscribe
Unsubscribe Dazn from Your Mobile
If you contracted your Dazn membership through a third party, the only way to make a change is by accessing the subscription management of this third party (Google, Apple, Amazon).
In other words, if you paid your subscription through Apple's App Store, you will have to cancel Dazn from there.
In the following sections, we leave you the tutorials for both Android, iOS, and Amazon.
Unsubscribe Dazn from iPhone
If you have a Dazn Subscription, keep in mind that you can only manage and edit subscriptions for TvOS applications that are installed on your Dazn.
In the case that you have a third-generation device or less, you will have to do it on an iPhone, iPad, or Mac to be able to edit the subscriptions.
To unsubscribe from Dazn, follow the instructions below:
Go to Settings.
Click on Users and accounts, then choose Account.
Click Subscriptions.
Choose the subscription you want to cancel. Click Cancel Subscription. In the event that you do not see the subscription, it means that it was canceled and the payment will not be renewed the following month.
Unsubscribe Dazn from Android
If you want to cancel your Dazn subscription through Google Play, follow the instructions described below:
From your, Android open the Google Play Store app.
Enter the Menu section.
Once there, click on the Subscriptions option.
Finally, select your subscription in Dazn and click Cancel Subscription.
Unsubscribe Dazn Through Amazon
If you contract your subscription in Dazn through the payment entered from Amazon and you want to cancel it.
All you have to do is unsubscribe from your account. The steps to follow are those:
From your account, go to the Applications section.
Access the application library.
Once there, click on the Subscriptions tab.
Check the option that says Manage and uncheck the alternative that Automatically renews the subscription.
How to Cancel the Trial Period in DAZN
If you want to cancel Dazn before the free month you must make sure to do so within 30 days before the next payment is renewed.
To know when to cancel Dazn in the free month, all you have to do is see the end date of the current period.
For example, if your subscription started on January 10 and ends on February 10, you must cancel your maximum plan until February 9.
If you forget and do not complete the withdrawal, the company will automatically charge you for the following month.
The process to cancel your free month in Dazn can be found in the previous sections.
Unsubscribe Dazn by Phone or Online Chat
If for any reason you have problems with your cancellation, Dazn offers support to its clients through different channels:
Call from anywhere to 910 780 211.
Enter the online chat in Spanish by entering this link. The following image explains how to fill out the online chat form.
Conclusion
We hope our tutorials have helped you, we invite you to leave any suggestion or inconvenience in the comments.