Do you want to cancel an Amazon Prime membership? Have they charged you without your wanting it?
Don't worry, on this website we explain what steps you must follow how to cancel amazon prime subscription.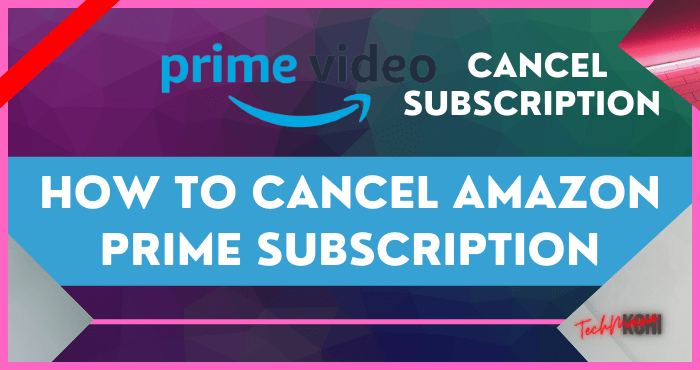 How to Cancel Amazon Prime Subscription Easily [2023]
Amazon Prime is a paid membership offered by Amazon. For a monthly value, you receive benefits that include free product delivery, streaming movies, TV series, and music, among others. If you unsubscribe you will cancel Amazon Prime video as well.
Importantly, this membership is renewed monthly by default. That is, at the end of the month they will charge you if you do not cancel it.
Remember that if you do not want the paid subscription, you must disable the automatic renewal option before the free period expires.
When you cancel your membership you will have it until the end of the period and it will not be paid automatically for the next period.
If you're ready to forgo free shipping and all other Amazon Prime benefits, here's what to do to cancel your subscription:
Go to the Amazon website and sign in, if you haven't already.
Click on the option Account and lists.
Once there, select the option My subscription to Amazon Prime.
Click on End membership and benefits.
You will see a dialog box asking you to confirm that you want to renounce all your benefits.
Finally, confirm the cancellation of your Amazon Prime subscription.
You should know that the cancellation of your subscription will be effective at the end of the period you have paid for.
On the other hand, you may be able to get a refund if you have already paid Prime, but have not used its benefits in that period.
That is, if Amazon automatically renewed your Prime subscription and charged the corresponding fee, it is possible to get your money back if you cancel it before starting to enjoy its benefits.
And, have you already been able to cancel your Amazon Prime subscription and get a refund?
If you are looking for free amazon prime accounts then you can check our previous article where we have shared the latest working free amazon prime account.
Read Also:
How to Cancel the Trial Version of Amazon Prime?
If you want to cancel Amazon prime, try for free. You must select the Do Not Continue option located in the Membership Information tab.
A message will appear in bold saying: Your membership is configured not to update automatically. So it won't debit your money by default.
Remember that if you do not cancel the free trial offered by Amazon, it will automatically become a paid membership that will be debited from your account at the end of each period.
Important:
To see the date where the paid membership expires. Look in the left panel of the Manage Prime Membership page. You will be able to continue using the benefits offered by this service until the date is shown.