Howdy gamers, in this article we are going to share with you on how to change your name in valorant very easily.
Almost every game has a feature to change the name, this also applies to FPS games like Valorant.
But unfortunately, changing the name in Valorant is different from other games which can usually be changed through the settings menu.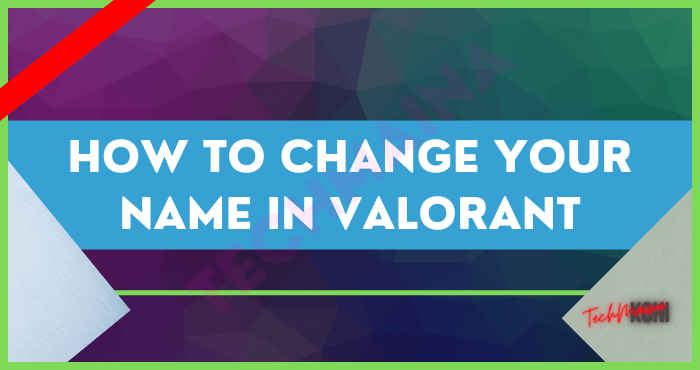 Then how to change the name in Valorant? Well, here I will explain in detail.
How to Change Your Name in Valorant [Step by Step]
Generally, to change the in-game name, we usually just open the game settings, or it could be by using certain items.
But for Valorant, the in-game name change can only be done through the account page on the Riot Games website (developer of Valorant).
Get Also:
Here are the steps. Please follow:
#1. Riot Account Login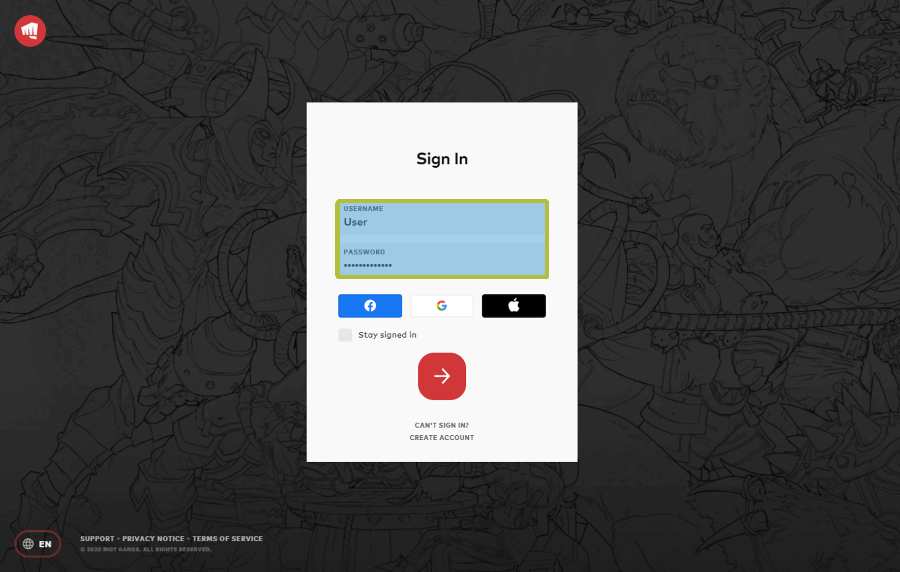 First, please open your browser and then visit the Riot site. You can also check through account.riotgames.com. If so, please log in by entering the username and password from your Valorant account.
#2. Select the Riot ID Tab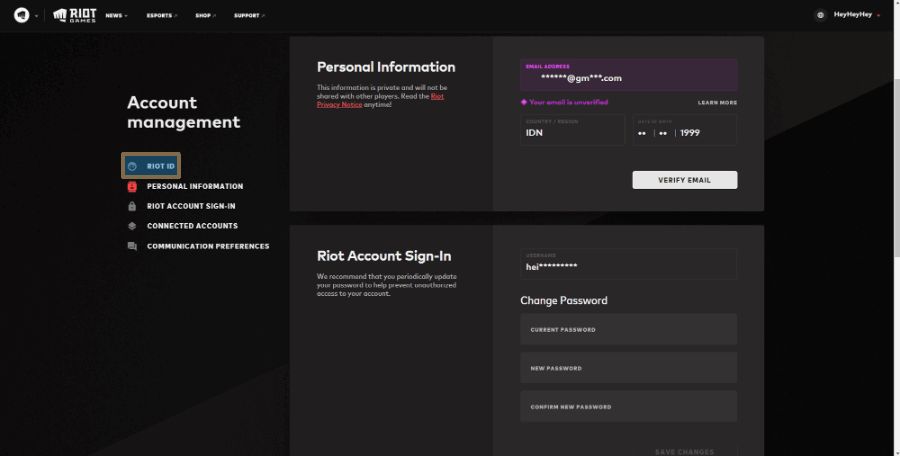 After logging into your Valorant account, here you will be directed to the user page. You can click the Riot ID tab to be able to change the name.
Get Also:
#3. Change Name Valorant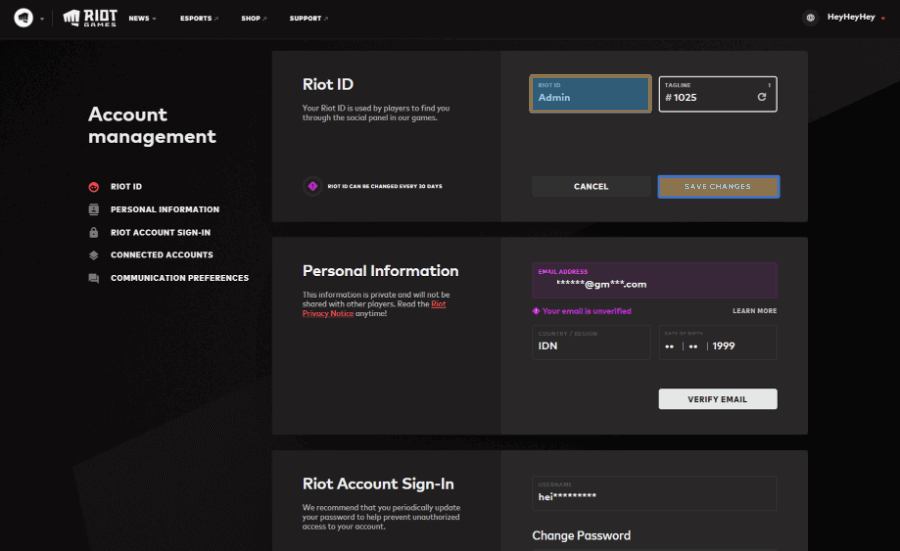 After accessing the Riot ID tab, now please change the name in the Riot ID column. Besides being able to change your name, you can also change your account tagline (hashtags).
This tagline functions as an identity when someone wants to add you as a friend in the game.
If you have everything, please check the name you will use again. Make sure it is correct and there are no typos.
Finally, save by clicking the SaveChanges button.
#4. Check Name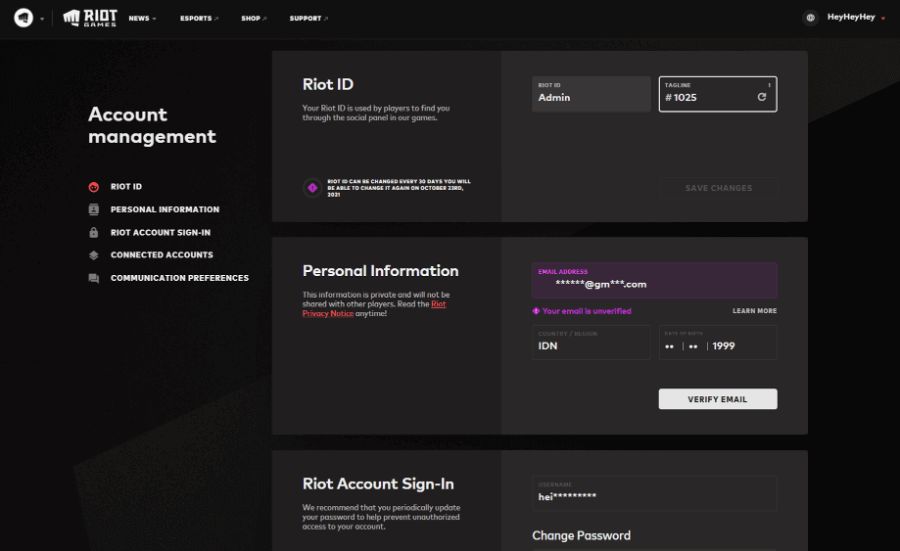 Finally, confirm your name again. Usually, you will get a notification that you will not be able to change your kname again for the next 30 days.
Valorant Name Change Note
In changing the name, there are several things you need to know. Here are some of them:
1. There is a Time Range
Please note, changing the in-game name in Valorant is not free, but has a certain time span. In general, the required time span is 30 days.
So if you just changed your name, you can't change it again for the next 30 days.
Therefore, as I said, try not to have a typo in your name so you don't have to wait long to change it.
Also, make sure the name has been carefully thought out beforehand.
2. Username Cannot be Changed
In the past, we could change the username (to login ) in Valorant as needed. This user is different from the game name.
Well, but it's different now. Riot Games only allows one username for one account. So if it is set, then the username cannot be changed again.
3. Can Use Special Characters
Some games usually limit the character in making names. In Valorant, you are free to use any character for a name in the game.
The advantage is that your name will look more attractive because there are certain characters.
But of course, there are also drawbacks. One of them is hard to find in-game or when your friends want to add friends in Valorant.
The Final Word
That's it, that's how to change the game account name on Valorant. In conclusion, this change can only be done through the official Riotgames website. Not from the game directly.
And once again keep in mind, because changing the name is limited, make sure you have decided on the name carefully, so you don't have to wait any longer.
If you have any questions regarding this discussion, or maybe anything else about Valorant, please send them through the comments column.
Hope it is useful.