Hello Friends, in this article, we are going to share with you How to View Draft Posts on Instagram.
For those who usually use Instagram, you should know or at least have heard of the Draft feature.
The Draft feature is quite widely used. And has its own advantages and disadvantages for your Instagram account.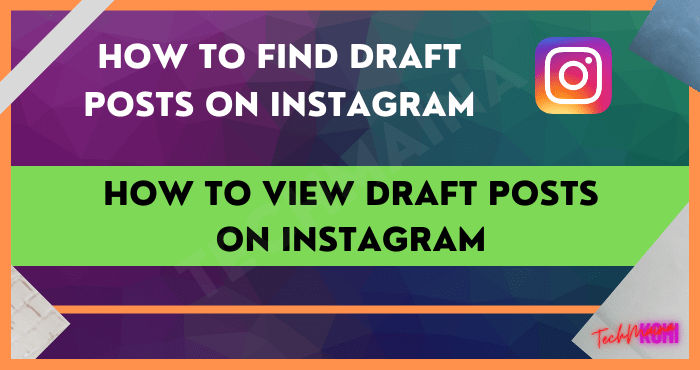 But for those of you who may not know what the Draft feature on Instagram is, you will usually be confused and have trouble checking it.
Well, through this article, I will explain what the Draft feature on Instagram is and how to see it.
What is Instagram Drafts?
Drafts on Instagram is a feature that allows you to save your modified post on IG, but not upload it.
The posting materials I mean here are photos, videos, reels, stories, and so on. For example, you want to post a photo by adding a filter effect.
But before you upload the photo, you change your mind by pressing the back button. Well, later the post will be included in the draft.
The advantage of this IG Draft feature is that it makes it easier for you to save posting materials so they don't get deleted. So if you want to re-upload, you just have to open the draft of the post.
Read Also:
How to View Draft Posts on Instagram
Because it is a built-in feature, we can see this draft feature easily. We can also manage the draft feature later. Examples of posts you want to continue uploading or delete permanently.
Here's a discussion of how.
1. Open the Post Feature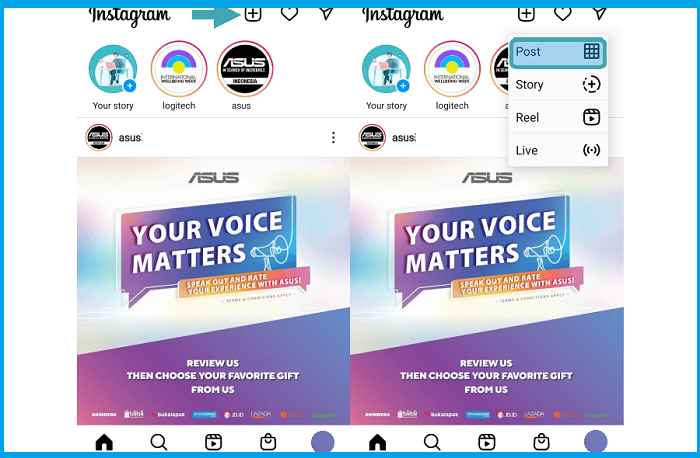 The first step you have to do is open the Instagram application first. Then you can open the Post menu on Instagram or tap the plus sign (+) icon.
If so, you can choose what type of post you want to see the draft for. For example, here I want to see a draft of a photo or video post, so I choose the Post option.
Meanwhile, if you want to see a draft of an Instagram Story, then you have to tap the Story option. Likewise for the Reel.
2. Select the Drafts Tab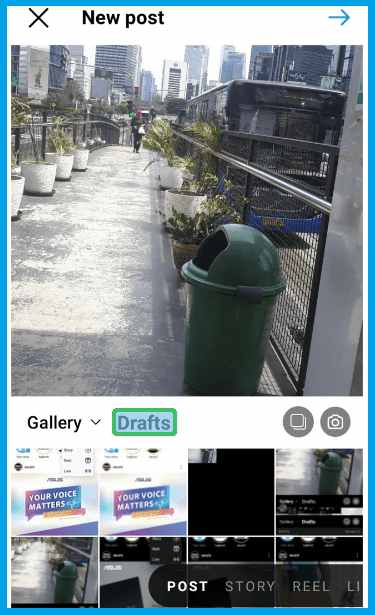 Next, you will see the last few photos from the gallery which will appear on the Instagram screen. For here, you can just tap the Drafts tab at the top.
If it doesn't appear, it means that your Instagram account doesn't have a draft of a photo or video that wasn't finished to post.
3. Tap Menu Manage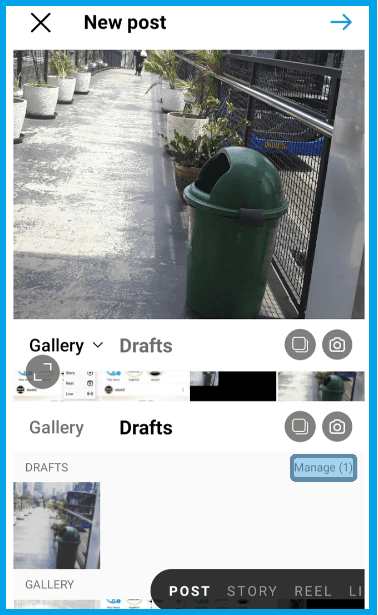 If the draft appears and has been tapped, several photos or videos of the draft will appear on your Instagram screen. You can select a photo or video draft to modify it again.
But if you want to see them all, you have to tap the Manage menu.
4. View All Drafts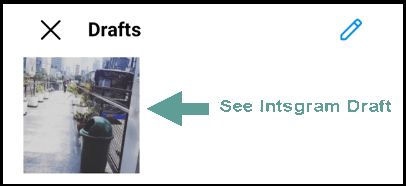 Later you will be directed to the Drafts Instagram page. On this page, you can manage drafts, such as modifying them again, uploading posts to deleting them.
Can Instagram Drafts Be Seen by Others?
The Draft feature on Instagram is private. So that only the account owner can see the post.
While other people will not be able to see it. Except, if the post material in the draft was previously uploaded to Instagram.
The Final Word
Well, that's the explanation about the Draft feature on Instagram and how to see it.
Although useful, it is recommended to just delete drafts that are not important to you, so that the resources from the Instagram application will not be too large.
Have a question about the Drafts feature on Instagram? Please send it directly to the comments column.
Hope it is useful.