Best Graphic Design Apps – Recently, the world of design, especially graphic design, has begun to be noticed.
Many companies or businesses use this service for various purposes such as branding and marketing.
Not only for business purposes, but many people have also started to have a hobby of designing. For most people, making designs is easier using existing applications on the computer.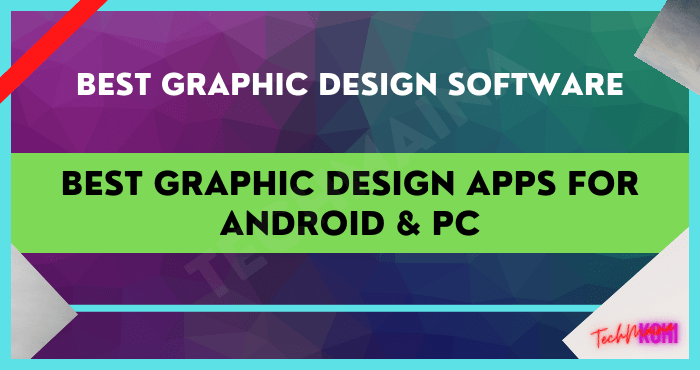 With the times, there are now many graphic design applications that can be installed and downloaded with smartphones. This method is considered the easiest for junior or novice designers.
In addition to the existing application, you also have to know some principles and elements in designing. Because there's a science to designing.
What is Graphic Design?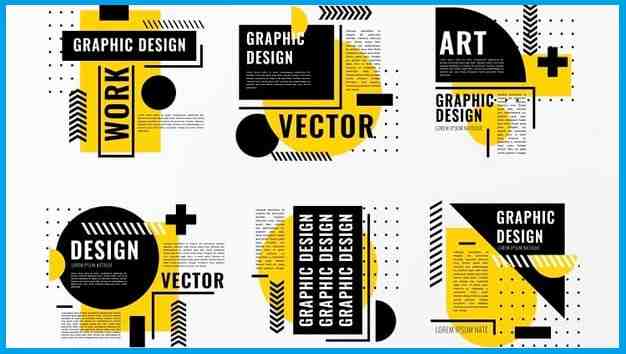 Graphic design is the same as science-oriented to the art of design by requiring the help of tools such as computers for the process of making the design. The design is intended as a means of delivering messages.
So that people who see it can form the same perception of the designer with a combination of several visual elements, shapes, and writings.
Graphic Design Principles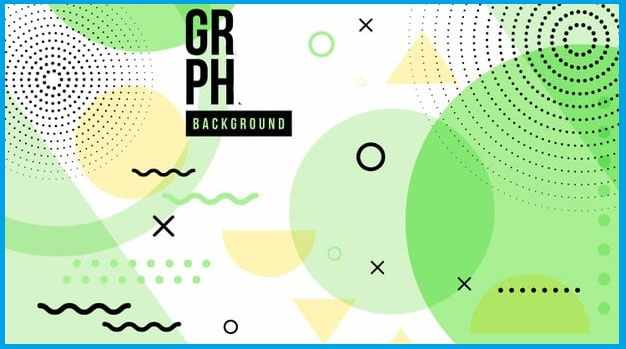 Sensitivity is the most important thing in the world of design. It is used to consider all the principles used in the world of design.
So that the design or work produced can be satisfactory. Although sometimes the works created depend on the tastes of each client, designer, and community.
There are those who say that image A is good, but there are also people who say that image A is not good. Regardless of each person's taste, there are principles in drawing designs such as:
1. Balance
Just like the life of a human being must be balanced in work, worship and rest. All design elements must look balanced, and not highlight one element to make it look harmonious.
A designer must be able to combine elements such as color, text, and images in a balanced way so that one element doesn't appear that stands out. A balanced design will add aesthetic value and pleasing to the eye.
2. Unity
In unitary design is the principle of cohesion, which includes consistency, singleness or wholeness. This principle is the principle of a relationship so that the design looks peaceful.
By adhering to these principles, you can combine elements into a coherent whole so that you can produce a strong, assertive theme, and create a relationship of interrelated elements.
3. Emphasis
In making a design, of course, it must have a focus that is highlighted. This is done so that it becomes a powerhouse and has firmness in terms or messages to be conveyed from a design.
You can capitalize the letters or give a striking color to the design. So that the work created can be the center of attention.
4. Rhythm
Rhythm is a design principle that forms a rhythmic design. In addition, it can also be interpreted to repeat or provide variations of design elements continuously. Rhythm can create a movement and form a certain pattern.
5. Proportion
In the world of graphic design, the proportion is an equally important principle. By applying proportions, the artwork will produce harmony.
Proportion is a mathematical comparison between large and small elements. This principle relates to the relationship between one part and another in one design. This element can form the weight and depth of an object.
For example, a smaller object recedes backward while a larger object protrudes forward.
Read Also:
Elements in Graphic Design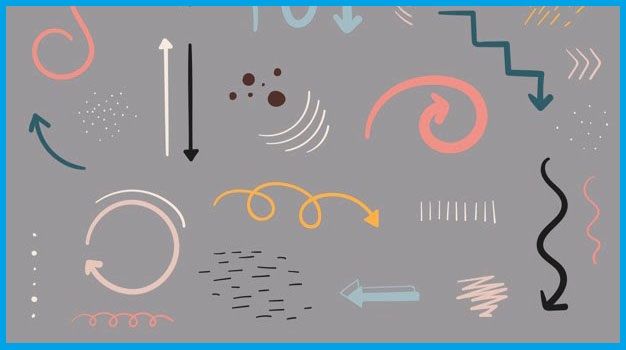 In terms of design, it turns out that there are several factors that will affect the overall design result. Where these elements are combined into one and become a design. The influencing elements are:
1. Line
Line is the main element in a design form. Line elements are connecting elements from one point to another so that they will form a desired image or design.
The line in question is not always a straight line, it can also be a curved line, zigzag, vertical, horizontal, or oval.
2. Shape
Shape or shape is a formation that has a diameter of width and height such as a triangle, box, circle, and so on.
3. Texture
Texture is an image embodiment whose visualization looks like it has a pattern, rough, patterned, soft, or rough when witnessed. For example, the picture will look like a canvas, cloth, or wooden wall that looks real.
4. Space
In graphic design, space can be interpreted as distance, which provides distance to interrelated elements.
These elements can be like backgrounds, text, and objects, where if these elements are combined with each other at the appropriate distance, it will definitely produce a design that is very pleasing to the eye.
5. Size
Size in graphic design is the most important thing. The sizes in question are long, short, high, low, large, and small.
When creating a design, you definitely want to highlight one object to emphasize the message you want to convey. That way you need to adjust other supporting elements so that the results don't look lame.
6. Color
Color is an element that is quite important in serving a design. Where in the selection of colors can determine the purpose and message of the graphic design.
In choosing colors, you should choose colors that match the concept or theme and choose colors that can blend together to make it look smooth and pleasing to the eye.
7. Dark Light
Dark – light or value is an element that gives a visual impression of whether or not the design looks good. The value means the size of the dark and light of an object, background, text color, or so on.
Can be exemplified such as green if it is lightened it will change to light green and darkened to dark green.
Learn Graphic Design Self-Taught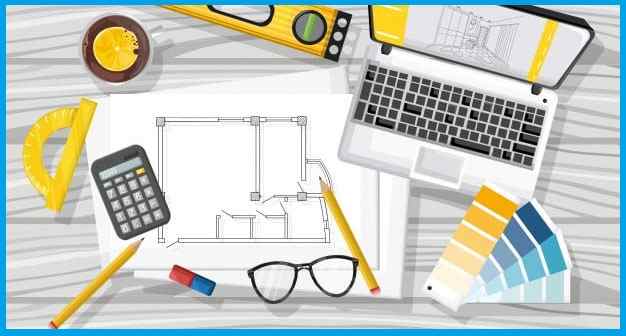 Before pursuing a science or something you have to learn the technique first, such as learning to design this. Maybe many of you who are beginners or new to design are confused about how to start a design.
Learning to design, especially about graphics, is easy. Anyone can learn even self-taught. Here's how to learn to design:
1. Have Strong Intentions
Intention is something that everyone must have if they want something. Likewise, if you want to learn and understand graphic design.
If you don't have a strong will you will feel bored and hopeless. So you have to keep your intention in your heart.
2. Using Simple Apps
The choice of software that you think is easy and fun like Adobe and Macromedia. Prioritize one of the software you choose along with the tools you have to learn.
Before you master one software, don't turn to try other software. The risk is that you will not even master any of the software at all.
3. Don't be afraid to try
Start directly dive into the design and ignore the tutorial books. Because it will be easier to learn when practicing directly.
If an error occurs, it will be easier to correct it if you do direct practice and provide more experience.
4. Create a Simple Object
If you are a beginner or new to graphic design, make an easy design or object first. Like a picture of a TV, refrigerator, or other objects if you think it's easy. Start slowly so that there is no brain crash because it is wrapped in a line hehe.
5. Join the Community
Joining the community will certainly give you more knowledge that you can apply in graphic design.
Which usually often conducts discussions and questions and answers. Join to improve your graphic design skills and knowledge.
Best Android Graphic Design Apps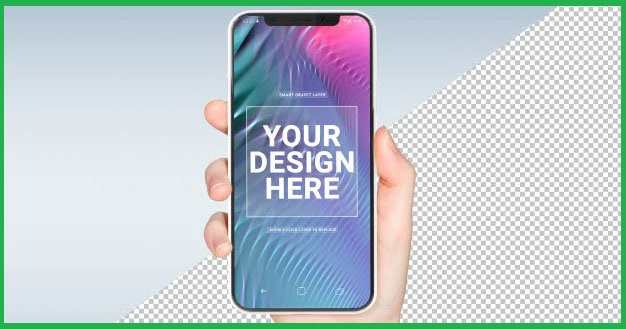 For those of you who want to learn to design, there are many choices of graphic design applications that are easy to operate.
Now there are many applications that can be used via cellphone or smartphone, you know, such as:
1. Adobe Photoshop Express
This graphic design application has similarities to the PC version. Making it easier for you to make designs from the smartphone you have.
You can also find features such as noise remover and filters in this application, as well as quite complete tools.
Features: Has many features such as Perspective correction, noise removal, filters and others.
Pros: Has complete tools and features.
Disadvantages: Requires large storage space.
2. Canava
Are you a beginner and want good design results? Canava is the solution. This application has many features which are perfect for creating logos or posters.
Using this application you are guaranteed to become a professional in no time. Because this application is very easy to use.
Features: Templates, backgrounds, fonts, colors, formats, duplication, extra content, share and download.
Pros: Has many professional tools.
Disadvantages: Paid, if you want to add professional features.
3. Sketchbook
This application is the right choice if you want to make a sketch or want to draw manually. Like drawing anime or cartoons.
This application also has many tools such as various sizes of pens, brushes and so on.
Features: Pen, Brush, Brush, Eraser and many others.
Pros: Has a large selection of tools that can be used.
Weaknesses: Only focuses on sketch design.
4. PicsArt
This application is very friendly with online business people or online shop traders. This application makes it very easy to provide text, combine images which are often done by online shop traders.
Features: Crop, size, curve, text, frame, clone, brignes, contrast, and so on.
Pros: Very easy to use.
Disadvantages: Paid applies to certain features.
5. Adobe Illustrator Draw
This application is very suitable for learning graphic design for beginners because it has many good features in it.
By having supporting features, this application makes it easy to create designs to your heart's content and get good results.
Features: Zoom 64 times, Layers, Colors and much more.
Pros: Easy to use with a variety of tools owned.
Cons: Paid.
Best PC Graphic Design Apps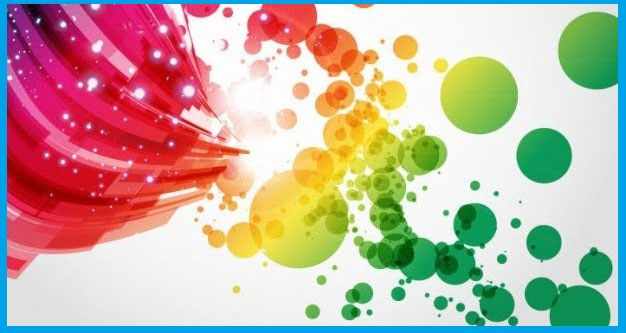 Making designs through smartphones is easy and practical. However, using a smartphone has many limitations.
Your movement will be limited to finger movement. Even though sometimes you have to be precise in making designs.
Therefore, many graphic designers, especially those who are already pros, continue to use computers, PCs, or laptops. The following are recommendations for graphic design applications for PC.
1. Adobe Photoshop
Adobe Photoshop is the most popular software for photographers and graphic designers. Various types of designs can be made such as banners, stickers, logos, and others.
Features: Change the background, change the tone, merge photos.
Pros: Can be used for various types of designs.
Cons: Too many layers are used.
2. Corel Draw
Corel Draw is graphic software for creating vectors that is still in great demand for beginners and the printing world.
This software is often considered as a competitor of the illustrator who has the same concept of vector design.
Features: Tool Box, Tool Bar, Menu Bar, Property Bar, Docker, Rulers, Status bar, Drawing Page, Color Palette
Pros: Easy to use, better vector image results, has more import and export formats.
Disadvantages: Files are very large, have differences such as colors when printed, not suitable for photo editing.
3. Adobe Illustrator
Adobe Illustrator has something in common with Corel Draw, which is the same as vector design software. This software is also a favorite choice for designers to create designs, you know.
This software is also very suitable for sketching, complex typography. Because it is supported by the features in it.
Features: ToolBox, Color palette, Transparency palette, Stroke palette, Gradient palette, Layers palette.
Pros: Complete toolbar, able to load files above 50mb, when printed the colors are not much different.
Disadvantages: Requires high PC specifications, images are not realistic when displayed, complicated when making layouts.
4. Adobe Indesign
This software is often used as an option for printing programs for publishing a book, magazine or brochure.
But you can also use this software to create e-book designs, for example by formatting them and giving typographic effects that will definitely look cool.
Features: PDF Forms, Content Collector, Grayscale Previews
Pros: Can open PMD files, redraw logos, images, or objects, can create tables.
Disadvantages: When using Mathtype moving process is very difficult, Layout is limited.
5. Xara Designer
This software may still be rarely heard by designers, especially for beginners. This software also has the same vector design concept carried by CorelDraw and Illustrator.
Features: Illustration graphic design, web design, 3D animation design, layout and many others.
Pros: Requires little storage space, not too many tools, can make edits directly to files.
Disadvantages: The lack of tutorials because the users rarely become less attractive.
Conclusion
If you don't have a device such as a PC, laptop, or computer, just download the graphic design application from your smartphone. These ten applications are very suitable for both beginners and advanced users.
Oh yes, don't forget to continue to hone your sense of art. Lots of practice designing and don't be afraid to try.
Use all design principles to create an artistic and attractive design. The stunning design results come from the many references and hours of practice. Let's get excited about designing.