In this article, we are going to share with you the Fastest Way to Transfer Photos from Dropbox to Google Photos.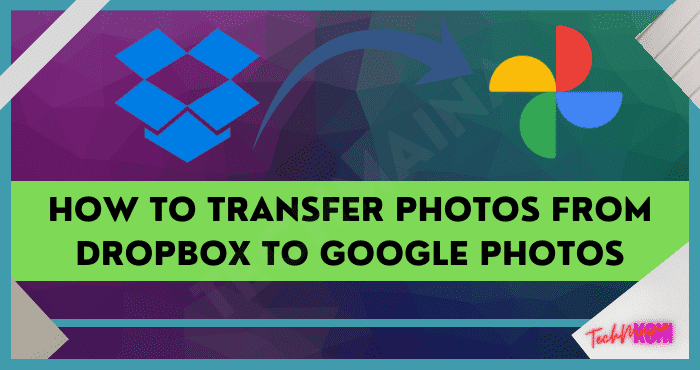 Can I Transfer Dropbox Photos to Google Photos?
Whether looking for the best storage service or just need as much free storage as possible, you may want to find an easy way to move photos and videos between cloud storage services.
This article will discuss the best way to move photos from Dropbox to Google Photos or move Google Photos to OneDrive without spending too much time or energy.
You can have many reasons for transferring your photos from Dropbox to Google Photos.
You may be concerned about duplicate photos, running out of free storage space in your Dropbox account, or want to take advantage of the tight integration with Google Workspace.
No matter why you want to migrate photos between Dropbox and Google Photos, the best way to achieve Dropbox to Google Photos migration is to use a reliable third-party cloud file manager- MultCloud.

Transfer Photos from Dropbox to Google Photos via MultCloud
As a traditional way, you can manually share files from Dropbox to Google Drive. But anytime you want to move a photo, you have to download it to your computer and then re-upload it to another cloud.
Fortunately, you can use third-party applications to make the task quick and easy, whether you want to sync multiple clouds or transfer data between clouds seamlessly.
There are several cloud management services tailored to specific requirements, but MultCloud may be the best choice for most users at this time.
Because it offers 5 GB of free data traffic per month for you to transfer, sync, or backup data between clouds easily.
MultCloud supports more than 30 leading clouds and sets no limit on the number of added clouds.
Published for over 10 years, MultCloud now provides Cloud Transfer, Team Transfer (business clouds), Cloud Sync, and Cloud Backup functions to transfer data across clouds without downloading and uploading.
It also offers basic cloud built-in functions and a well-designed web interface for you to access all cloud files and manage all your clouds efficiently.
Read Also:
Transfer Dropbox Photos to Google Photos by Cloud Transfer
For moving photos from Dropbox to Google Photos, you just need a MultCloud account and add your clouds to it.
Then the Cloud Transfer function will help you transfer photos from Dropbox to Google Photos at once.
Besides, you can also use this method to move photos from Google Drive to Google Photos since the connection between these two services has been cut off.
Step 1. Sign up MultCloud for a free account.
Step 2. Add your Dropbox account to MultCloud. You can click the "Add Cloud" button and choose the cloud icon to add it to MultCloud. Then add your Google Photos account to MultCloud in the same way. MultCloud uses the OAuth authorization system to link your clouds without getting the username and password of your clouds.
Step 3. After adding clouds, you can move to the Cloud Transfer tab. Click the left square and choose the photos and videos in Dropbox as the source. Then click the right square and choose Google Photos or an album in it as the destination.
Step 4. Start your Dropbox to Google Photos transfer by clicking the "Transfer Now" button. Then you can close the browser or shut down your device because MultCloud supports the offline transfer.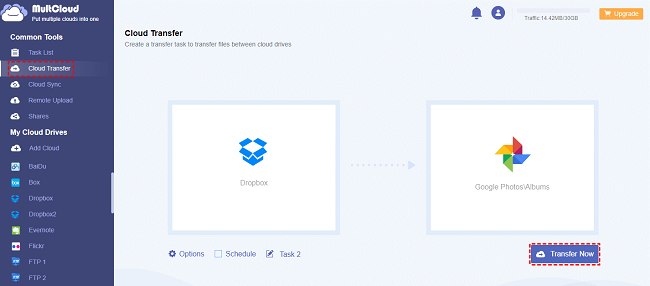 For Cloud Transfer, MultCloud offers additional options for you to create customized Cloud Transfer tasks.
You can click the "Options" to turn on the email notification. Then you will be informed when the task is completed. And the "Filter" helps you to ignore or only transfer files that have certain file extensions.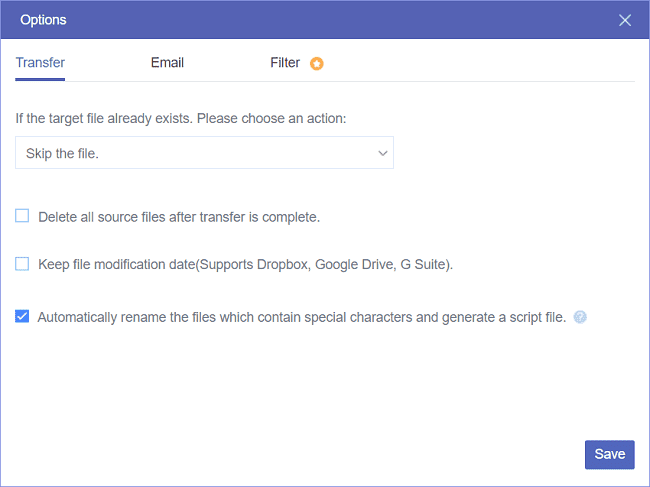 In the "Schedule", an automatic cloud to cloud transfer task can be created if you choose a daily, weekly, or monthly plan for MultCloud to perform tasks.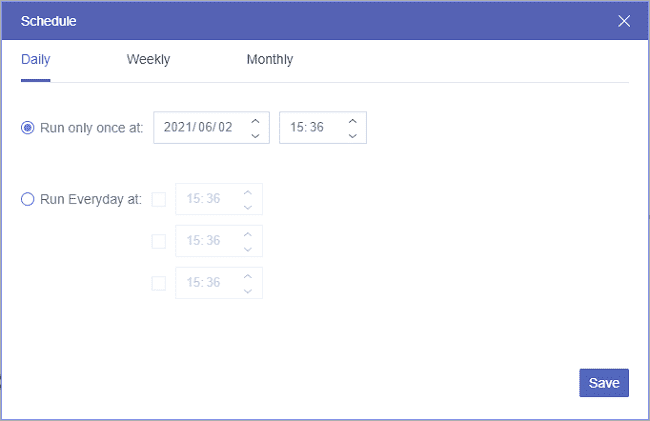 More about MultCloud
MultCloud offers subscriptions from free plans to lifetime unlimited plan for you to choose.
All of the plans are cheap and can give you a better cloud management experience with superfast transfer speed and advanced functions like Schedule, Filter, 10 Cloud Sync modes, Sub-accounts management, etc.
For security concerns, MultCloud uses the 256-bit AES encryption to protect your transfer, sync, backup, copy, upload, download, etc. processes from being damaged.
And MultCloud supports two-step authentication to put double security protection to your clouds added to MultCloud.