Minecraft is one of the best open-world games ever made. Building, exploring, and interacting with creatures are just some of the fun things you can do.
However, sometimes we can get lazy and want to explore already-created worlds, such as villages, cities, or islands. That's the best Minecraft seeds for diamonds!
With these seeds, you will be able to start the game in a place that contains the items you seek.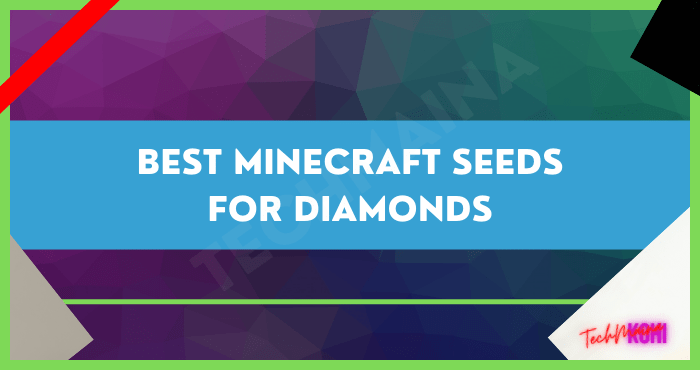 If you don't know what they are, they are some codes that we insert into the game before entering a game.
If you are looking for the best Minecraft seeds for diamonds, in this article we share seeds for both PE and Java Edition. At the end of everything, we tell you how to use these codes!
Best Minecraft Seeds for Diamonds for PE (Pocket Edition)
1. Varied Environment with the Village and a Large Mine Shaft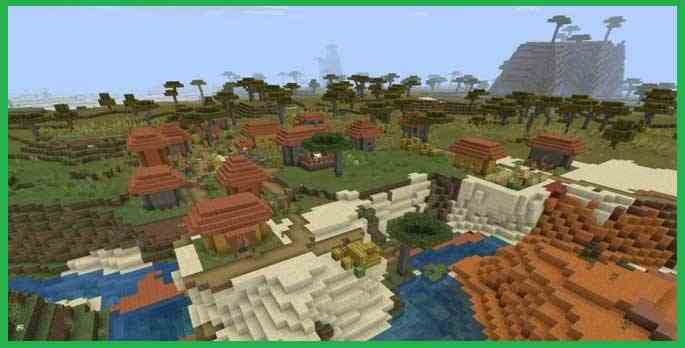 If you are looking for variety in Minecraft Pocket Edition, we recommend this seed 100%.
From where you spawn, all around are mountainous wastelands, a village in a savannah biome, a forested area, and a ravine with a huge mineshaft hidden inside.
Give to explore and find everything although, if you enter the mine, be careful with the lava!
Minecraft PE version: 1.14
Seed: 141280768
2. Floating Island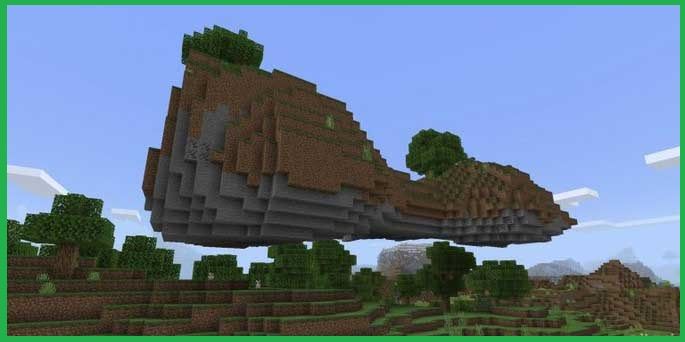 What is better than finding an island in the middle of the vast ocean? Look up, and find a floating island!
It really doesn't have much else, because the rest of the world of this seed is normal and ordinary. However, this view invites us to go up there and build the craziest structures.
Minecraft PE version: 1.14
Seed: 109774369
3. Sunken Ruins and Mushroom Island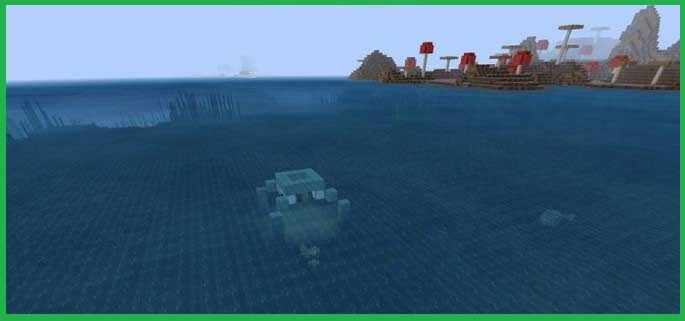 With this seed, you will start on a not-so-interesting island. It is a matter of exploring; above the surface of the water, there is a field of icebergs and an island full of mushrooms.
If you decide to dive into the water (do it!), you will find several ruins near the islands.
Minecraft PE version: 1.14
Seed: 3181587
4. Bamboo Jungle and Pandas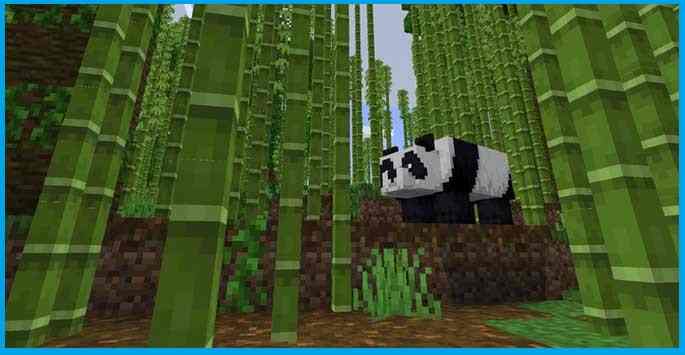 What a cute and cubic panda! This seed places you right in the middle of a jungle full of bamboos, giving the game an oriental feel.
From time to time, you will meet a panda like the one in the picture and, beyond the jungle, you will see a beach and a sea before you.
Minecraft PE version: 1.14
Seed: 1959330209
5. Villages, Mountains, and Terrains in Savannah Biome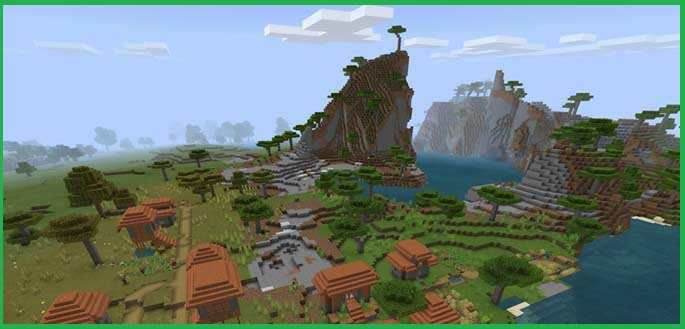 If you like the savannah biome, this seed is a perfectly complete package for you. You will find not one, but two towns in close proximity, a mountainous area, and resource-rich environments.
In fact, you will start in an area that is totally perfect to build your home.
Minecraft PE version: 1.12
Seed: 508164565
6. Diamonds Under a Pretty Town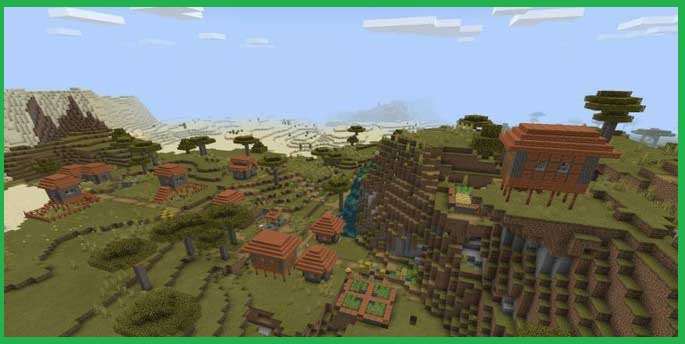 The title is self-explanatory. The seed places you near a town that, in addition to being pretty and a nice place to stay, hides secrets.
Specifically, diamonds! You will have to dig and look through several areas under the houses and all the land in general.
Apart from the diamonds, this recreated world is already interesting in itself and perfect as a base of operations.
Minecraft PE version: 1.12
Seed: -2093069911
7. Pyramid with Loot and Extensive Desert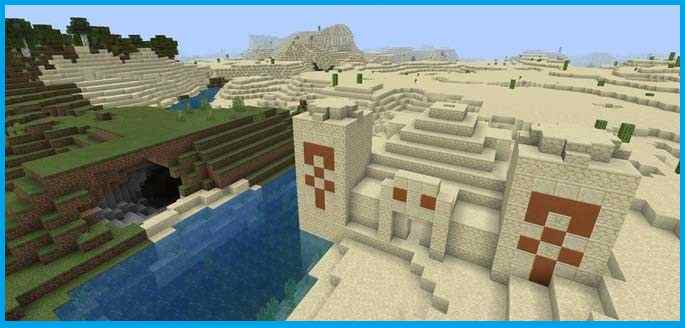 The main place of this seed is the pyramid. Inside you will find a large loot with varied items such as diamonds, gold, or horse armor, among others.
Outside of that site stretches a desert, a grassy plain, and a mineral ravine. Although you won't find much outside the pyramid, it's still an interesting area to explore.
Minecraft PE version: 1.12
Seed: -1665911630
Best Minecraft Seeds for Diamonds for Java Edition
1. Igloo and Snowy Village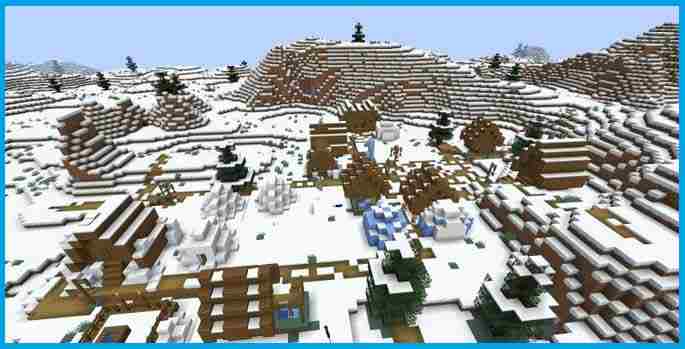 An igloo may not be a very luxurious house, but it is still a cozy home! With this seed, you will be able to be part of a village in a completely snowy environment, with a few mountains and trees adorning the surroundings.
It is a nice and relaxing world if you like this kind of environment.
Minecraft Version: 1.15
Seed: 1081348070
2. Wastelands, Village, and Underground Mines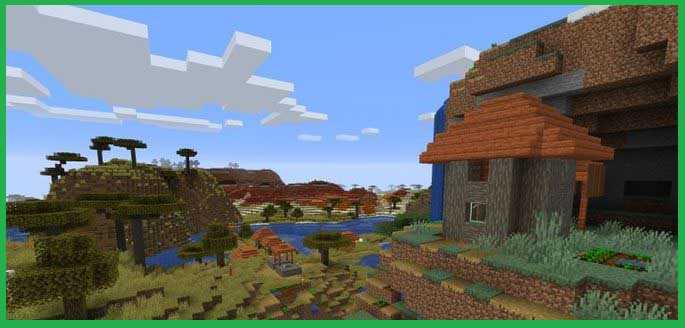 This seed for Minecraft is quite complete, as it includes mountains, a village, and extensive wastelands.
Beneath the surface, if you explore for a long time, you will find several mines that are worth taking a look at.
Minecraft Version: 1.15
Seed: 94454061
3. Swamp Town and Abandoned Ship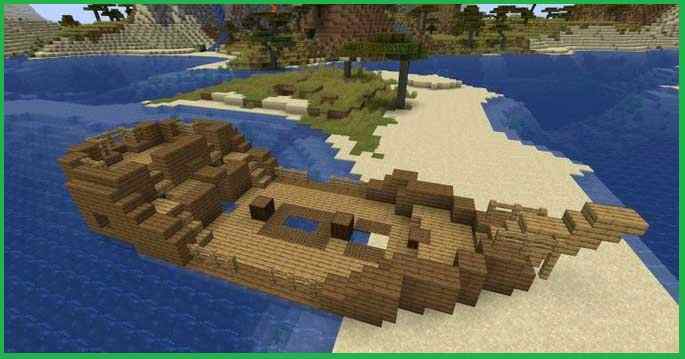 In this world, you will appear near an area with a desert town, next to a swamp. It is a somewhat curious place to explore since it contains details such as an abandoned ship.
The town itself is not large, but it invites you to build around it and let your imagination run wild.
Minecraft Version: 1.15
Seed: -1464245863
4. Castaway World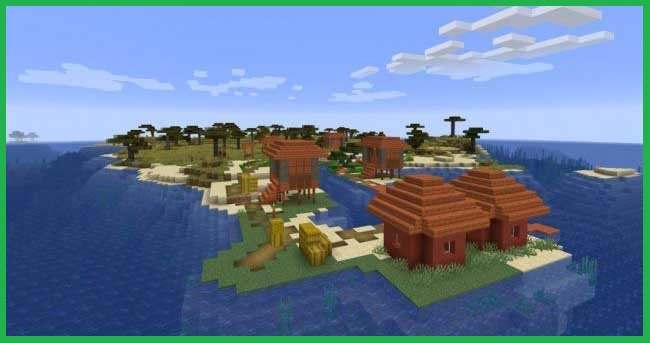 If you like the idea of ​​starting on an abandoned island, this seed is for you. Of course, when we say abandoned, we do not mean that there is nothing!
If you search well and explore every corner of the island, you will find TNT, a diamond, enchanted items, and other quality items.
The best thing is that this area will be close to your starting point.
Minecraft Version: 1.14
Seed: -573947210
5. Boat City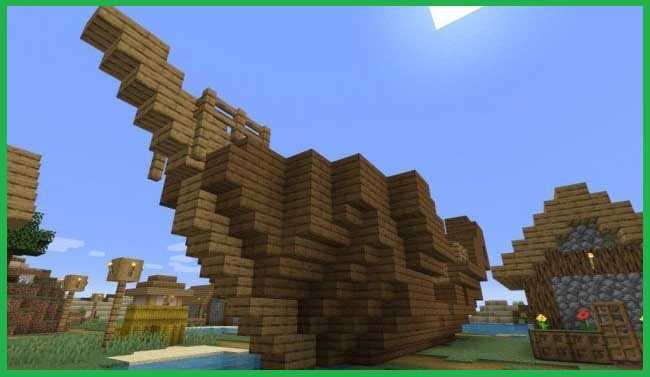 Boat City is another pretty good seed. You will create a town in which there will be a giant ship in the center of everything.
Nobody knows how it got there, but it is a bit curious! Near this town, there is an ocean, with ruins and another submerged ship, which gives you time to spend exploring everything.
Minecraft Version: 1.14
Seed: -613756530319979507
6. Temple in the Middle of the Forest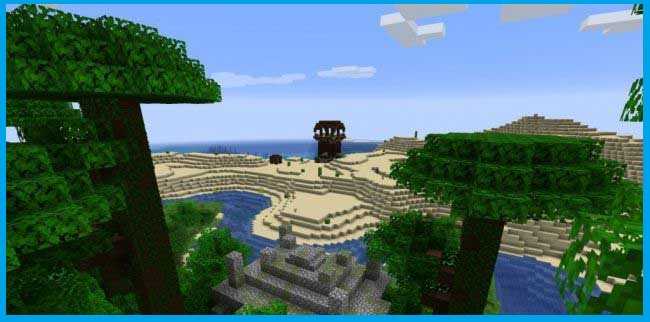 If you love exploring forests and finding a temple in the style of El Dorado or Tomb Raider games, this is your perfect opportunity!
This location has a river that, when crossing, will give rise to a watchtower facing the sea.
Of course, with a watchtower, that means there must be danger nearby, right? Find out for yourself!
Minecraft Version: 1.14
Seed: 2029492581
7. Blacksmith Mines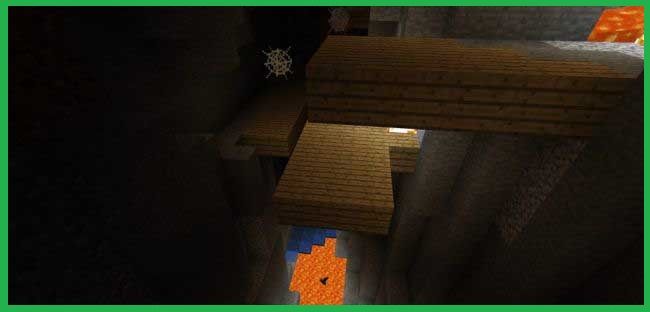 When you start to explore the village, the stage will look like any other in Minecraft. The blacksmith's village will be quite similar to the ones you find in many places in the game.
However, if you explore further, you will plunge into a complex of caves that will take you deeper. Watch out for the sea of ​​lava!
Minecraft Version: 1.14
Seed: 927605758
8. Land of Ice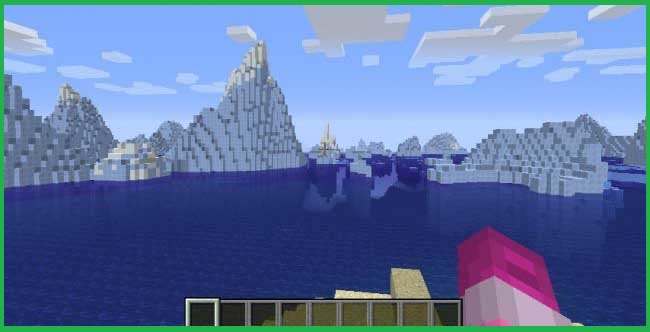 This is one of the most unique seeds in this article, as it will include a completely frozen area.
Icebergs are everywhere, which can be your dream game if you've always wanted to build an ice castle.
The problem is that you will be on an island, and surviving will not be a very easy task.
Minecraft Version: 1.13
Seed: -1086590626
9. Submerged corals
After including the submerged corals in one of the Minecraft updates, the game has become quite a lot more beautiful.
If you're looking for something that reminds you of tropical shores, this seed will add a nice underwater world.
You will be able to explore and take treasures, but the greatest gift will be the views that the area will give you.
Minecraft Version: 1.13
Seed: 527517686
10. Water Village with Good Loot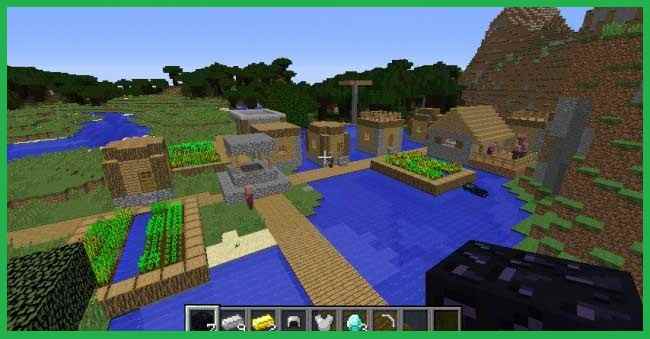 If you love to loot and accumulate all kinds of resources, this seed is ideal! You will enter an excellent village for this task, with bridges over water and a very green environment.
If you search everywhere, you can get 5 Obsidian Blocks, 9 Metal Ingots, 2 Gold Ingots, 3 Diamonds, and a few more. Amazing, right?
Minecraft Version: 1.12
Seed: 66830
11. Desert Temple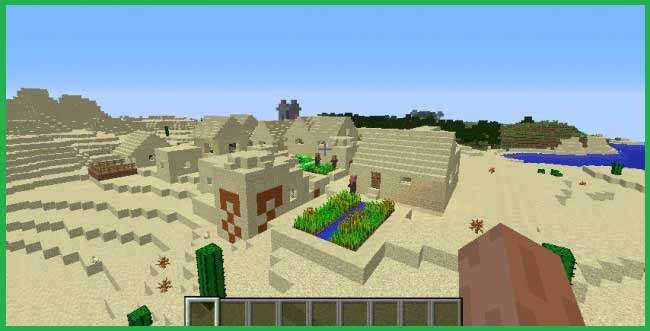 There are those who claim that this world arose from a Minecraft code problem. Be that as it may, a temple was formed that was buried in the desert sand.
There is a town nearby, but it is recommended to find the temple and explore it. If you search well, you will get emeralds, gold, golden apples, and other valuable items.
Minecraft Version: 1.12
Seed: -854994388
12. Mansion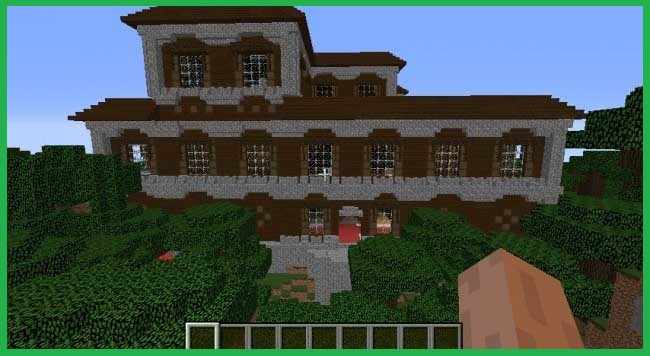 Surviving in Minecraft is so much easier if you have a secure roof over your head. This seed will make you, at the beginning of the game, directly located inside a huge mansion.
Not only will you be in a safe place, but there are all kinds of materials inside. Why spend hours accumulating resources if you can have it all from the beginning?
Minecraft Version: 1.11
Seed: 113560767
13. Floating Island and Deep Chasm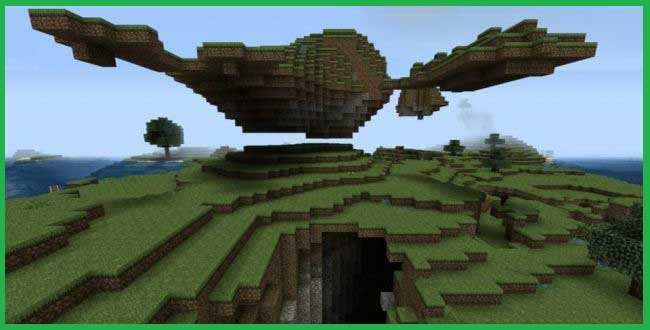 This seed is basically a three-for-one. On the one hand, you will have a floating island in the shape of a bird, totally floating in the sky.
On the other hand, under the island lies a deep abyss whose mysteries we all do not know. They are both near a forest that contains a temple inside. In short, the dream of every explorer!
Minecraft Version: 1.8
Seed: frt7g5
14. Lava Mountain Surrounded by Desert
There is a total fusion of biomes here, which is spectacular for those who want to see something unusual in the game.
We have a mountain of lava, with vegetation nearby, a temple, a town, and areas with water. All surrounded by a vast desert! It's a crazy mix, so it's well worth a visit.
Minecraft Version: 1.8
Seed: 1168863261
15. Floating Islands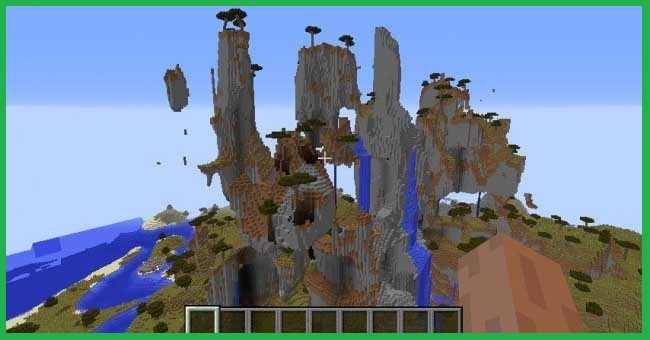 You read right! With this seed, there will be some impressive floating islands. Many players have tried to build similar places, but with this code, you will have it all done.
To ensure you find this new spot, you'll need to go to your right as soon as you start the game. Then all you have to do is look up, it's hard to lose sight of it!
Minecraft version: 1.1
Seed: 8061648139126237361
16. Zombie Village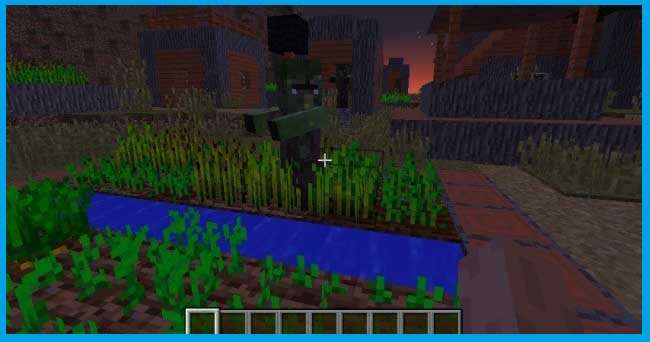 If you want a little more challenge in your Minecraft games, this seed will add several zombies to the game.
It will be like a kind of The Walking Dead with blocks, although it will only work well at night. Otherwise, the undead will shatter and die quickly in the sunlight. Make sure to play together!
Minecraft version: 1.1
Seed: -1956807938
How to Create Worlds Using Seeds
It is very easy to use the codes to activate a seed in the game. First of all, head towards "Create new world".
Then go to the "More World Options" section and click on "World Type". Activate the "Infinite" option and put the code you want in the "Seed" part.
Once that's done, choose the way you're going to play and finish by clicking the "Create" button. Now you can enjoy the seed!