In this article, we are going to share with you the Best Video Editing Apps for Android Without Watermark.
Confused about editing videos to upload on social media? You can use some of the recommended Android video editing applications which will be reviewed below.
Editing videos with smartphones is now very easy, you know. Unlike in the past, you had to use a PC/laptop.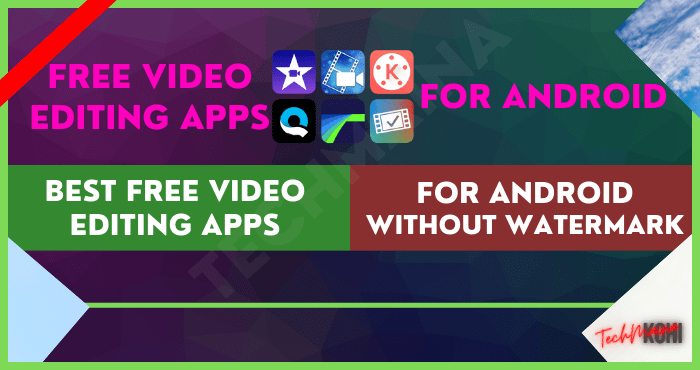 As social media trends develop, many users want to make posts as interesting as possible. One of them is posting videos on Instagram.
Simply using a video editing application on Android, you can create interesting videos to upload.
12 Recommended Android Video Editing Applications [2023]
Currently, it is very easy to find video editing applications on the PlayStore. Maybe you're looking for one that doesn't have a watermark in it.
The presence of a watermark is often annoying for some people. Therefore, try the following recommendations for video editing applications without a watermark.
1. FilmoraGO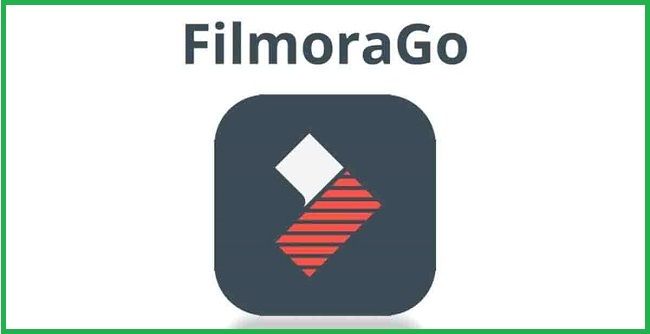 Maybe you already know that Filmora is a great video editing application for PC. This application is also available for Android smartphones, namely FilmoraGO.
This application is one of the most widely used because it provides powerful features.
Users can crop, trim, color effects, add music, and more to their videos. Not only that, the video resolution can also be adjusted if you want to upload it on a certain platform.
For example a square resolution of 1:1 for IG and 16:9 for Youtube. Edited videos can also be added with transitions, text, slow effects, and others.
For those of you who exist on social media, making interesting videos is certainly quite important.
FilmoraGO basically provides a lot of free features that can be used. Only a few features require users to pay.
Edited videos can be directly saved or directly shared to favorite social media. The video results by default do display a watermark. However, you can delete it.
Feature:
Menu preview or preview of the edited video.
Import photos and videos from social media like Instagram, Facebook, and more.
Wide collection of effects and templates.
Professional editing toolset available.
2. Adobe Premiere Clip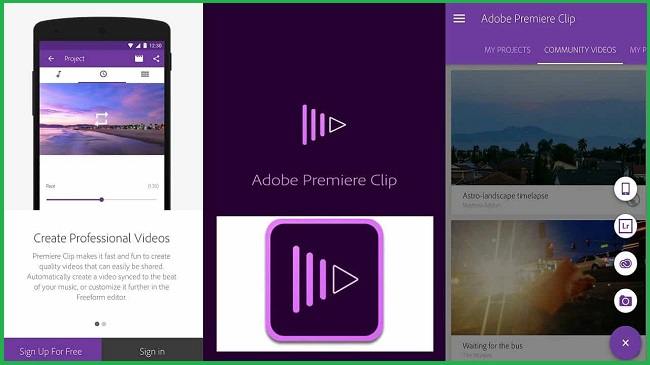 Adobe products are known as editing applications for graphics. However, there is also a mobile application for video editing, namely Adobe Premiere Clip.
Users can directly edit videos to be interesting in just one smartphone grip.
The resulting video is even without a watermark and its features are easy to use. For those who are used to using Adobe, editing videos with this application is certainly fun.
There is a fast video editing method available by taking advantage of the best features in it.
One of them is the feature of making videos automatically. So you can create videos from photos or recordings taken from the gallery.
Not only that but the video can also be directly edited with the tools available for free.
Some of the features that are widely used are cropping, adding transitions, filters, effects, songs, and others.
This application produces video editing without watermark for free. In addition, there are no in-app ads that are often annoying.
You can also directly share the results of the video to various social media such as Facebook, Youtube, and Twitter.
Feature:
Automatic mode for creating videos from photos or footage.
Easily export created videos to Adobe Premiere Pro CC.
Auto mix feature for interesting video and music combinations.
Read Also:
3. Video Show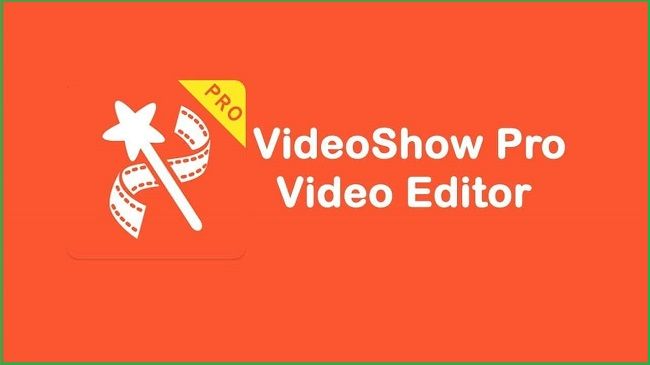 VideoShow is one of the most popular Android video editing applications on the PlayStore. Therefore, you should not hesitate to install this application.
The advantage of this application is the interface that is easy to understand. So, users who are first time editing videos will have no problem.
There are many features that can be used to beautify videos before uploading them to social media.
You can add unique effects, various fonts, sound effects, music, and even dubbing. There are 50 different themes that can be applied to videos.
You also don't have to worry if the video results will be too heavy on memory. This application provides an easy-to-use video compress feature.
Even though it has been compressed, the video quality will still be clear. In addition, this application can also be used on various types of Android OS.
Feature:
50 unique themes to beautify your videos, slideshows and vlogs.
Background blur, audio enhancement, and adjust audio speed.
Easily insert background music into videos.
There is a video conversion feature to mp3 format.
4. PowerDirector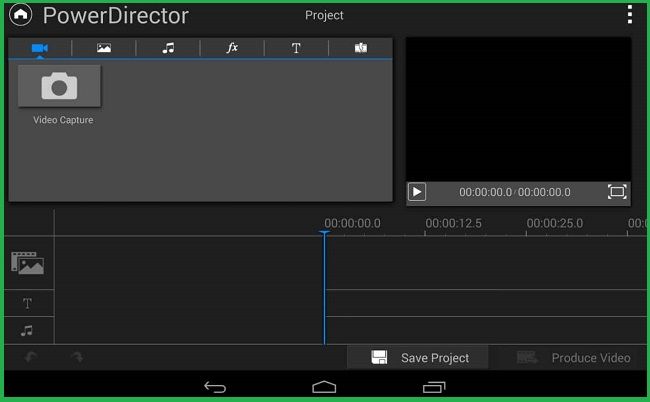 This Android video editing application without a watermark is quite widely used.
PowerDirector provides comprehensive features for editing videos. You can trim videos based on the provided duration timeline.
There are effects and filters that can make your videos look professional in no time. Choose and combine 30 effects to create an aesthetically pleasing video.
To make it more interesting, users can also provide different transition effects for each video.
This app also lets you create stunning green screen videos. PowerDirector also provides easy-to-understand video tutorials. Most of these powerful features can be used for free.
To be more optimal, you can use the paid version which provides additional features. For example to remove watermarks, ads, and extract videos.
This app also lets you create high-resolution videos, namely 1080p and 4k.
Feature:
Export videos in high resolution 4K with specific hardware support.
Make videos with slow and fast effects.
Gives a transparency effect to the video to make it more beautiful.
5. Kinemaster
Kinemaster is the recommended application if you want to edit videos on your smartphone. This application is widely used because it has an attractive and easy-to-understand interface. This is combined with advanced features in it.
You will be addicted to making interesting videos with this app. Users can produce videos without annoying watermarks.
Editing techniques are also quite easy to do. Simply drag and drop to import the file to be edited and then select the features provided.
Kinemaster offers amazing editing even you will feel like a pro. There are various types of transition effects to insert into the video. Adding subtitles or text blocks is also very easy with this application.
However, to remove the watermark, users must purchase the premium version of this application. While most of the other interesting features can be used free of charge and then.
Feature:
Add layers of video, text, images, overlays, stickers, and text images and then combine them.
Preview or preview feature to view edits.
Accurate control of music volume when inserted into video.
6. Quik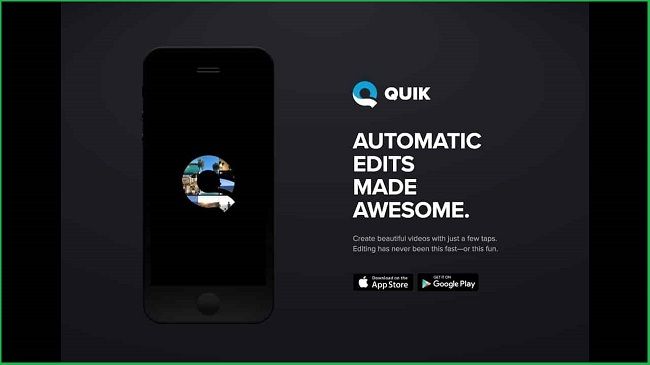 True to its name, this app lets you edit videos instantly. Quik is available for free on Playstore. Even though it's free, the features in it certainly can't be underestimated.
This application provides a menu to create videos automatically.
So, this app will be very helpful when you don't have much time to edit videos. Users can cut, add text, effects, and combine them easily. Edited videos can also be synced to any rhythm or music.
Once the video is finished editing, you can save it directly in your camera roll or to the gallery.
The resolution of the saved video can be adjusted according to needs. But if you want to directly share it on social media, this can certainly be done.
Interestingly, you can edit videos freely without a lot of annoying ads. Therefore, Quik is worthy of being included in the list of smartphone applications.
Feature:
Provides instant transition effects.
Added music beat-sync on video background.
Compatible with Motion Photos and GoPro.
Video edits can be saved at 60fps for better playback.
There are various concepts for saving edited videos. So, videos that have not been edited can be continued on another day.
7. VivaVideo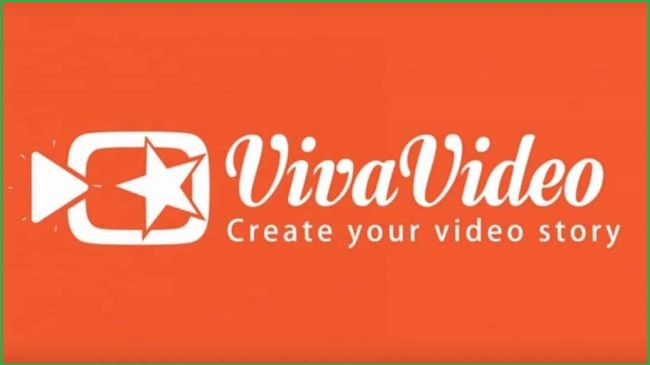 It seems that this Android video editing application is not a foreign thing. VivaVideo's popularity does not need to be doubted.
This app can make your videos more stunning and memorable. Even amateur videos can look professional.
All that can be done in one Android application only. There are various types of effects that can make videos artistic and interesting.
Users can also add various cute stickers and animations. Videos can also be made slow or made a unique slide show.
Some of the important functions of this application are also easy to use, such as cutting, pasting, merging, and others.
All these features can be used for free. This application is already used by more than 200 million users worldwide.
So don't be surprised if VivaVideo is the most recommended video editing application. Editing results can be directly saved or shared to your favorite social media.
Feature:
Gives the effect of slowing down the video.
Provides complete templates and themes.
Merge video clips.
8. Funimate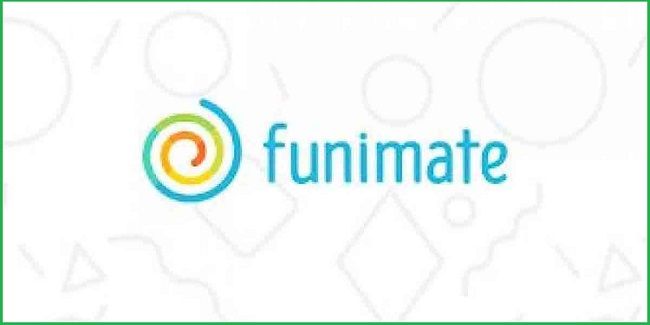 Funimate is a video editor that is widely used by Android users. You can make videos easily and be fun. Capturing fun moments can be with interesting and aesthetic videos.
In addition, users also share the results of video editing easily on various social media. There are more than 100 video effects that can be applied to videos.
You can also make videos with loop effects that are funny and entertaining.
You must create an account first before using the features in this app. After that, you can follow each other with other Funimate users.
This Android video editing application can be removed from the watermark. But unfortunately, there are still annoying ads.
Feature:
There are more than 100 aesthetic effects to make videos interesting.
Provides DIY effects that can be applied to previously saved photos.
Video collaboration feature with fellow users.
Join the Funimate video community.
9. Magisto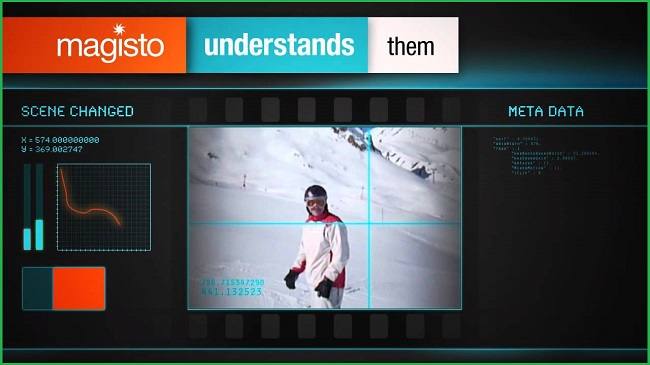 Magisto is a video editing application without a watermark that many Android users choose.
The features in it are quite easy to use even for beginners. You can combine photos, videos, text, music, effects, and filters in a fun way.
Making interesting videos nowadays doesn't have to bother using PC applications. Magisto can be a great choice for creating interesting video clips. Without much effort, users can edit aesthetic videos in just a few minutes.
Magisto uses powerful AI to make your videos look amazing. Combine the best filters and effects from this app to create a unique video. This application can be obtained easily on the Playstore for free.
Feature:
Automatic and fast video editing.
Direct sharing option on social media like WhatsApp, Facebook, Instagram, Youtube, and Twitter.
Another interesting feature for creating marketing videos or vlogs.
10. Movie Maker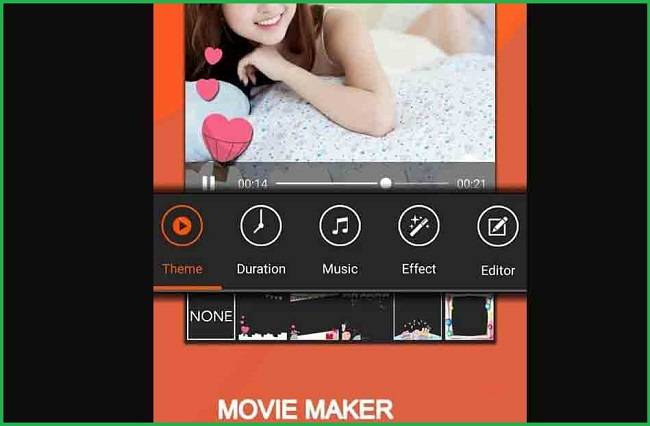 This application can be an option if you don't want the hassle of editing videos. This application has even been named the best in 2019.
This free application can be used without a watermark. In addition, its use is also intuitive and easy to understand.
Movie Maker can make videos with a 16:9 perspective which is widely used for social media.
In addition, you can also customize it for various needs. Overall, this application can be the right partner for creating interesting video content.
Feature:
Text and moving animation effects.
A slideshow feature that can use music.
A number of cinematic effects, filters, and stickers.
11. Filming
Looking for a hassle-free Android video editing app? Filming can be the right choice because it offers interesting features.
You can directly use it with just an Android smartphone. When selecting a video, users can enter their favorite songs.
This watermark-free app offers lots of editing options for your interesting videos. There is an option to add songs and music to the video.
In addition, videos will be more interesting when added stickers, GIFs, clipart, and others.
Users can also give doodle effects to make videos more entertaining. Interestingly, Filmigo offers a separate music section from the provided music library.
So, you don't need to be confused when choosing the right music for video editing.
Filming is not only used by amateurs about video editing. Not infrequently this application is also used by video editors to produce fast clips on mobile devices. Therefore, it never hurts to try this application.
Feature:
There is a separate music menu from the video.
Export video projects to galleries and various social media.
Provides many interesting and funny filters.
12. Timbre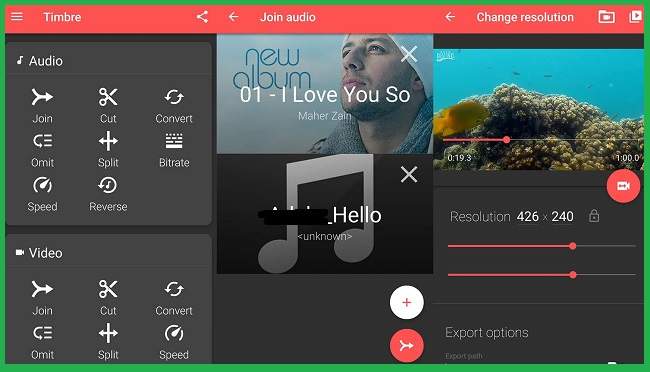 This application is perfect for those of you who want to merge, cut, split, and convert videos.
Timber provides the main editing functions that are easy to use. So, you don't have to worry about its use which is difficult and complicated.
This application also allows users to combine multiple videos at once. Timbre is one of the most downloaded Android video editing applications on the Playstore. This app also has no limit on how many videos you can combine.
Users can manage videos that have been edited easily. However, there are still ads that often appear when users edit videos.
Overall, the main function of Timbre as a video editing application is quite capable. You can get it for free on Playstore.
Feature:
Control the video speed.
Provides a variety of frames.
Easy video to audio conversion.
Merge videos from different angles.
Conclusion
How, have you found a suitable Android video editing application? Some of the applications above will make it easier for users to make various unique and funny videos.
After finishing editing, the results of the video can be directly uploaded on social media that are often used.