Free COC TH 11 Accounts Today – Game COC or Clash of Clans is an exciting legend game that was very popular in the world from 2015 to till now.
In that year almost all Android gamers played this game. Now, it is rare to play it. Maybe it's because it's not competitive with new Battle Royale genre games like Free Fire and PUBG.
Even though it is no longer popular, there is still a community and many people who play this COC game.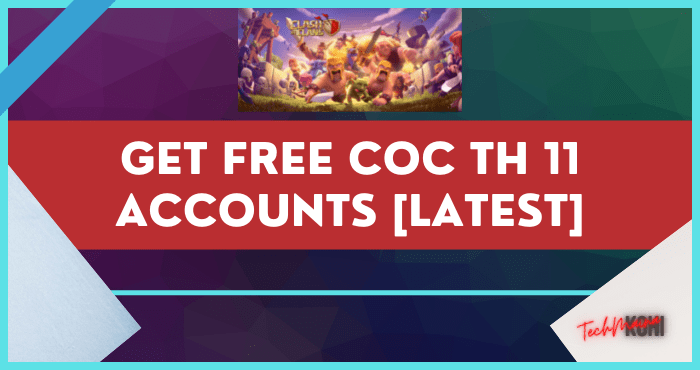 For friends who are still playing COC games, there is good news from me. Because today I will share some CoC accounts for FREE that has Town Hall or TH 11.
This COC TH 11 account status is TODAY's result. It's clearly still active, and it looks like the account is still being used by the owner.
But don't worry, you can secure your account later. Now, please take the free COC TH 11 Max account which I share below.
Get TH 11 COC Free Account [2023]
I got this account from phishing results, so there is a possibility that the account was taken by someone else.
My advice, if it works, is just to secure the account so it won't be hacked by the active owner.
Hurry up and grab the free COC Supercell account above, because there are thousands of people every day competing to take the active account today.
If you are successful in logging in, immediately change your password, verification number, and other Google Play Games data.
Maybe that's all for today's free CoC accounts that I share, for TH 9, TH 10, and TH 12, you can check other articles in this post. That's all, don't forget to share it️.
Attention: For all Clash Of Clans accounts that we have shared above, they are not fully usable or functional because each account must have taken it.