Millions of people use Twitch to watch the live streams of their favorite players. However, multiple users have reported getting a blank screen with the message "Twitch 2000: Network Error" when trying to join a live stream. There are several reasons why this error can occur.
So, here we are with all the methods that you can use to fix " Twitch Error 2000 " on your device.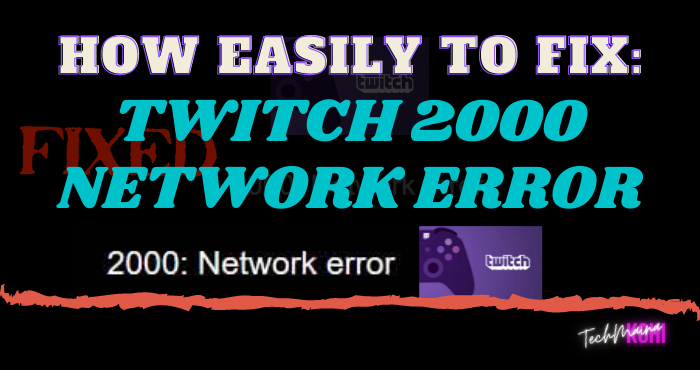 What is Twitch?
Twitch is a streaming service that has over two million different streamers. Of these users, up to 17,000 are creating business and making money through the Twitch Partner plan.
The Twitch Partner Program is a service that provides streamers with features such as paid subscriptions and ad placement.
Twitch was obtained by Amazon in 2014 and carries one of the largest sources of internet traffic in North America.
Possible Causes of "Twitch Error 2000"
The causes of "Twitch Error 2000 are diverse and range from error (or errors) in the user's connection to poor network connectivity.
Defective devices, software problems, etc. For a precise description, the possible causes are as follows:
1 – Cache / Cookies:
The cache and cookies are both stored by browsers to reduce page load time for websites.
However, it is quite possible that they get corrupted, in which case they become a nuisance and prevent sites from loading properly.
If this has happened in your browser, it may be the reason why you are facing error 2000 while trying to stream content.
2 – Extensions:
Everyone likes to add new features to their browser by installing extensions and most people who are familiar with the technology today prefer to install ad blocks to block ads from loading on sites.
These ad-blocks work by scanning network packets and blocking those from ad networks, but sometimes it can come back to you if the ad-block has blocked some content-related packets.
Therefore, a faulty extension is a good starting point to check if you are facing the " there was a network error " error. Try Again. (Error 2000) ".
3 – DNS Configuration:
The DNS servers are the servers used by each connection network to get in touch with the internet but it is quite possible that your computer has misconfigured settings DNS and connects to the wrong server, or is not able " correctly apply the new configurations.
A good way to get rid of any DNS errors is to reconfigure the settings or dump the IP and DNS configurations.
4 – Firewall / Antivirus:
The firewall and anti-virus are undoubtedly a need of the hour in the computer world as they will protect against such horrors from the internet but they can sometimes cause false alarms and prevent it is the transfer of secure content.
This can be the case for you and your firewall/antivirus may prevent Twitch from serving the content that causes the 2000 error to be triggered while you are watching streams.
So, if you don't know how to turn off the windows firewall you can check out our previous article.
5 – Location:
It is also possible that some content has been banned in certain countries, either by Twitch or by the creator of the content, and this triggers this error.
But like anything else in life, there is a way around this problem, which is as easy as using a VPN to trick Twitch into believing that you are in another country.
6 – Adblocker error:
If you have an ad blocker installed on your device, it may cause a Twitch 2000 network error.
How To Fix Twitch Error 2000 In Google Chrome, Firefox, Opera [2023]
In terms of reports on various online forums, this particular error code 2000 seems to be one of the most common issues for Twitch users and is spreading very quickly.
So, without wasting any more time, let's go and solve the problem…
Solution 1: Clear The Browser Cookie And Cache
Cookies and cache generally store previous data of your browsing activity. This allows you to log in / access websites faster than on the previous visit.
For some reason, the cache can become stale preventing you from accessing new data.
To get new data, follow the given steps to clear your cache and browser history.
These steps are based on the Google Chrome browser.
Step 1 – Press Ctrl + H to open the Chrome History window.
Step 2 – On the left side, you will see " Clear browsing data ". Click on it.
Step 3 – The new tab opens and you can see three options. Check all the boxes of the given options.
Step 4 – Select the time interval " All time".
Step 5 – Finally, click on the " Clear data " button.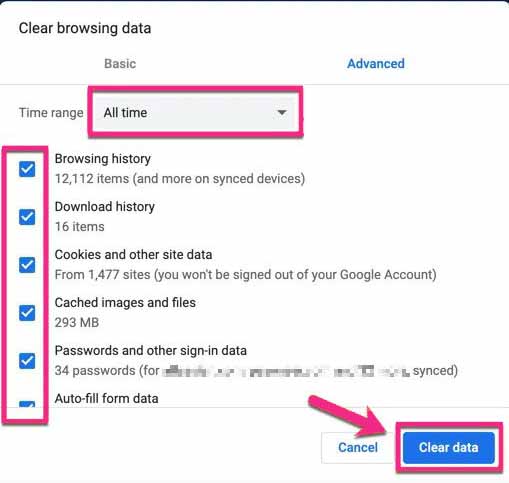 This should help fix Error 2000, and if it doesn't, try the next solution.
Read Also:
Solution 2: Disable Antivirus
Antivirus such as Kaspersky, Windows Defender, and Avast can also be responsible for "Error 2000".
In general, this software has the ability to block Internet content for security reasons. In this case, Twitch can also be included and therefore the antivirus denies access to the platform.
To resolve this issue, users can temporarily disable their antivirus. If the issue is resolved, add Twitch as an exception to the list of platforms the antivirus should spy on.
This way, the antivirus will work while users are watching Twitch TV.
Solution 3: Disable HTML 5 Player on Twitch
Sometimes the HTML5 player comes into conflict with Twitch and causes a network error. To fix this, you need to disable your HTML 5 player. Do the following:
Step 1 – Go to Twitch
Step 2 – Play a video on any channel
Step 3 – Click on the cog (settings icon) located at the bottom right of the screen.
Step 4 – Select " Advanced Settings ".
Step 5 – Disable HTML5 Player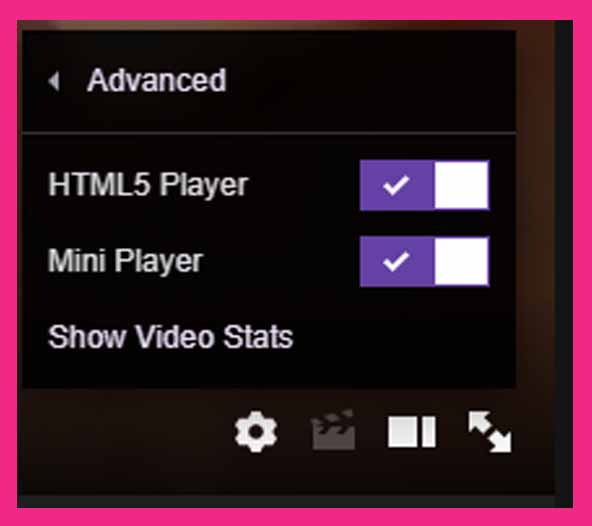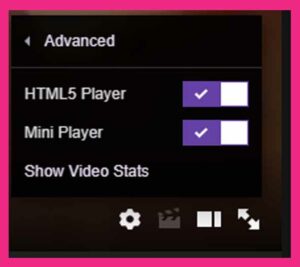 Now refresh the page and check if the Twitch 2000 network error has been fixed. If not, continue with the next method.
Solution 4: Check Your Internet Connection
The error is due to a network problem and it is very likely that it is coming from your internet connection.
Check if you can browse the internet without any problem. If browsing the internet isn't a problem but the problem persists with Twitch, just restart your Wi-Fi router (your Wi-Fi box) and reconnect to your Wi-Fi.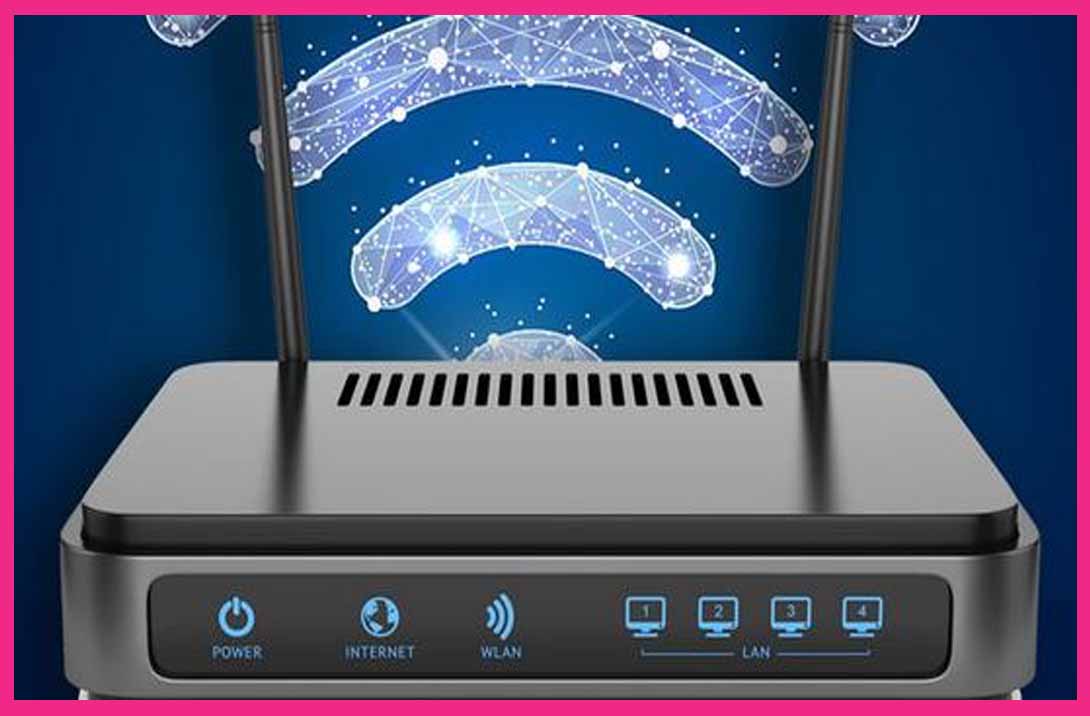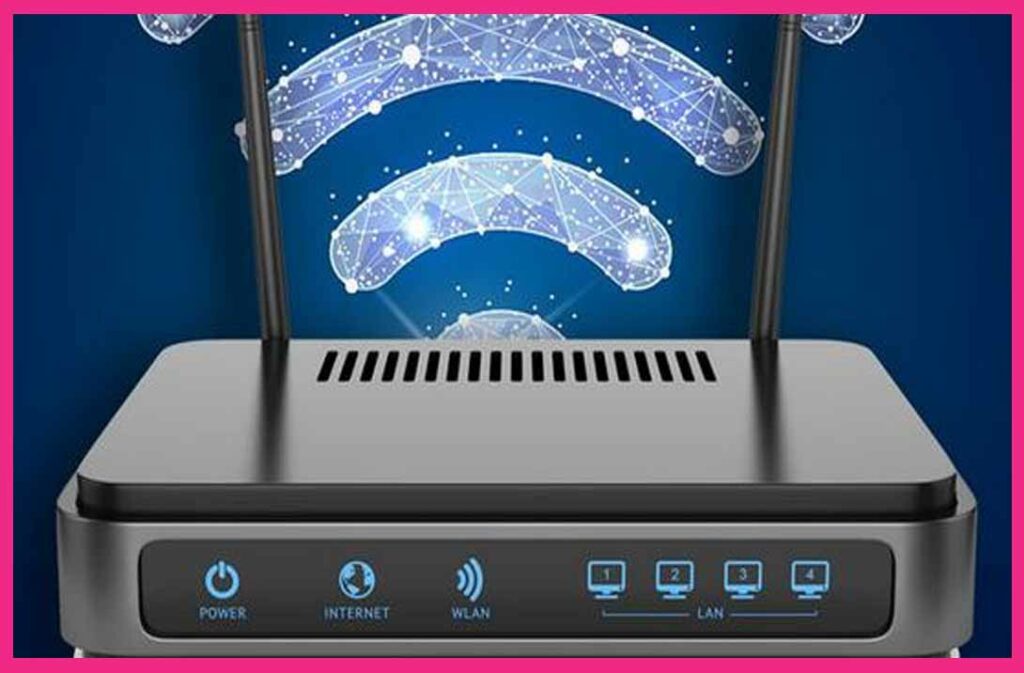 You can also try to use your mobile hot spot and try to connect and check if the problem is really with your Wi-Fi or if it is the same for all networks.
Solution 5: Disable Your VPN or Proxy
For the majority of our readers, the problem was solved using this method. In fact, when your VPN is turned on, it can cause issues with the network and subsequently bring up all kinds of weird errors like the one we have now.
So open your VPN – ExpressVPN, NordVPN, etc. – and just go to the VPN dashboard and temporarily turn it off.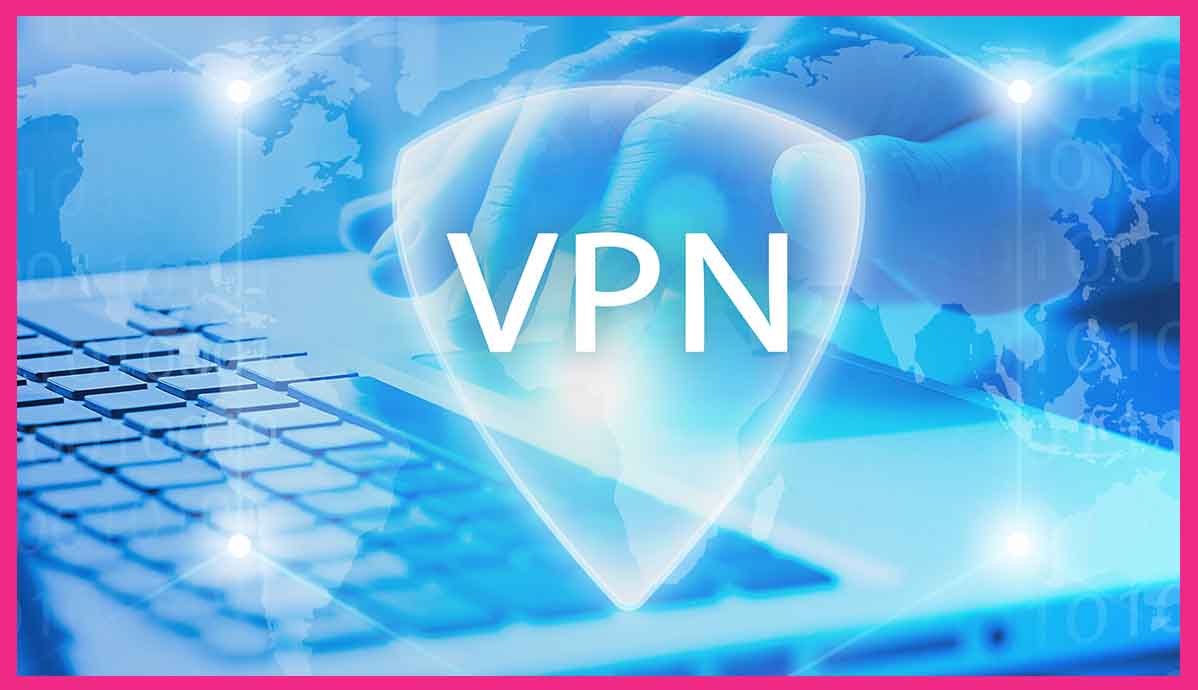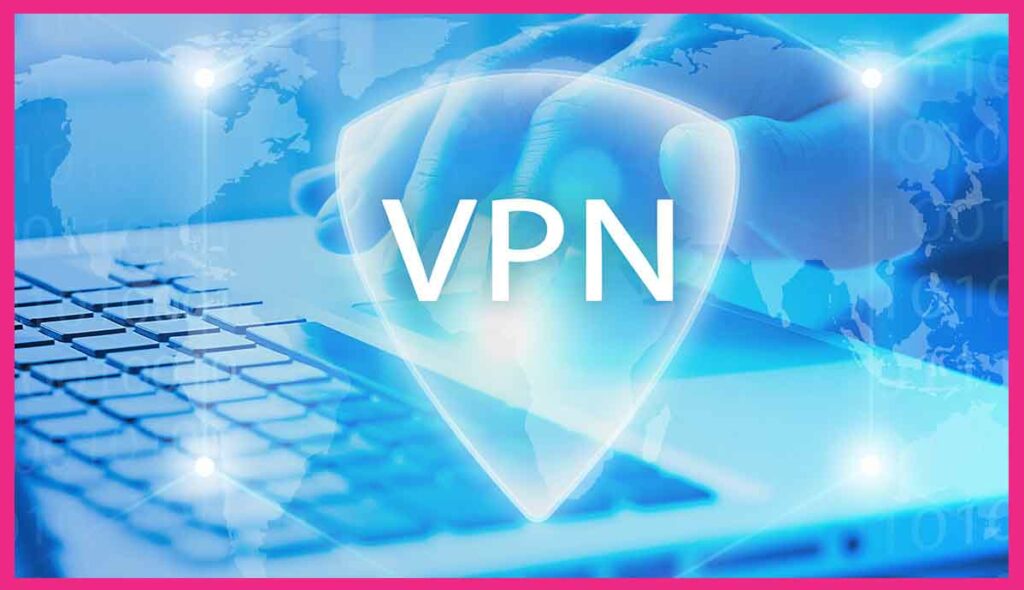 Once you've done that, close your web browser. Then try opening your browser again, find the Twitch stream you were watching, and check if it works this time around without your VPN enabled.
Get Also:
Solution 6: Flush DNS to Resolve Error 2000
Step 1 – Simultaneously press the "Windows" + "R" buttons on your keyboard to open the " Run " prompt.
Step 2 – Type " Cmd " then press "Shift + Alt + Enter" buttons in combination to open it as administrator.
Step 3 – Type the following commands and press " Enter " after typing each of them to run it.
 netsh winsock reset
 netsh int ip reset
 ipconfig / release
 ipconfig / renew
 ipconfig / flushdns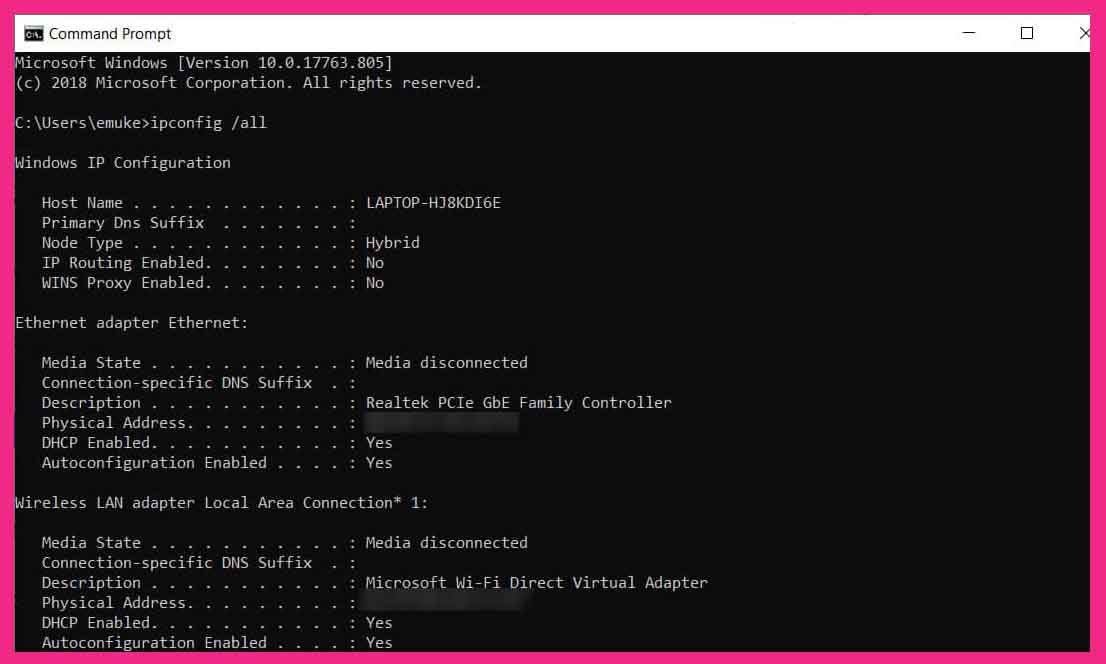 Now, restart your PC and check if the Error 2000 is fixed on Twitch.
Solution 7: Disable AdBlock Feature
Adblocks are handy software that can save you from the nuisance of online ads, many of which are unrelated to your needs and are just a barrier between you and your entertainment needs.
However, Adblocks are known to perform poorly on some sites and Twitch seems to be one of them, especially on Ublock Origin.
Solution 8: Disable The Extensions
Adding extensions to your browser can increase your user experience. Bit, it can also cause a Twitch 2000 network error when using Twitch. Follow the steps listed below to disable extensions in Google Chrome.
Step 1 – Launch Google Chrome and tap on the three vertical dots.
Step 2 – Click More Tools >> Extensions.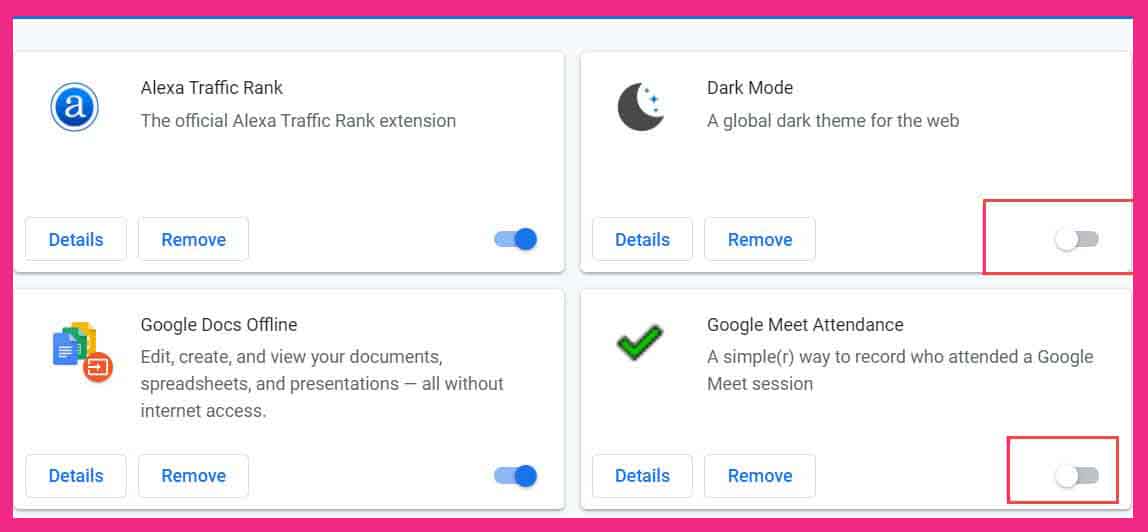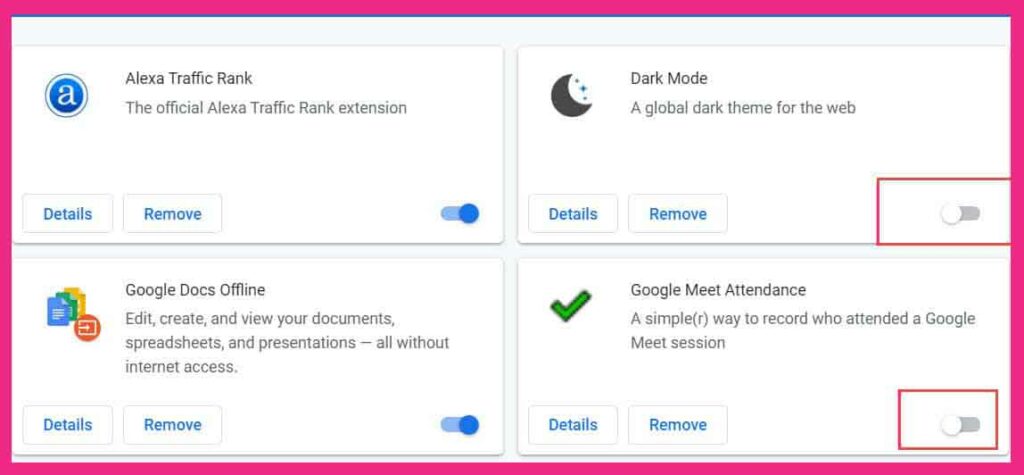 Step 3 – You will get a list of all the extensions added to your Google Chrome.
Step 4 – Deactivate each of these extensions by deactivating it.
Step 5 – Now, check if the Twitch 2000 network error has been fixed. If so, start enabling Extensions one at a time.
Step 6 – Soon, you will find the extension that is causing the error on Twitch. You can delete it permanently.
Solution 9: Install the Twitch Desktop Client
A version of the Twitch application is available for Windows and Mac users. You can install it on your PC and use it instead of your browser version.
You can download the application from this ' https://www.twitch.tv/downloads ' link.
Solution 10: Twitch Error 2000 on Firefox
If you are experiencing Error 2000 on your Firefox browser, you can also try the solutions described above.
If not, try some of these solutions below:
Disable uBlockOrigin or similar extensions that block site content.
Disable browser extensions
Switch to another browser such as Chrome
Use a VPN: This is the last resort but if you have a VPN program installed on your computer, test Twitch TV on your VPN program.
Conclusion:
This is everything you need to know about the " Twitch 2000: Network Error " and the methods you can use to correct this error on your device.
The steps involved in all of these methods are easy to understand and execute. If you know of a better method to correct this error, please let us know in the comment section below.