Most competitive games have more than 1 map. The map can later be selected as desired or randomly selected by the game system.
In Mobile Legends itself, it is a game that allows us to choose a map as we wish. This map selection can be made before entering the ranked, classic, or another mode.
Each different map in Mobile Legends, of course, has its own feel and different impression.
Well, here I want to discuss a little about how to change the map in Mobile Legends. Especially for beginners who don't know.
How to Change Map in Mobile Legends
A little earlier note, unlike other games, this map setting can only be felt by the person who replaces it.
For example, you are mabar with friends. In-room, you change the folder then start classic mode. When the game starts, only you will change the map, while your friends are still using the map of their choice.
To change your own map in Mobile Legends, you can say it's very simple. Please follow the steps below:
1. Enter the Room in the Lobby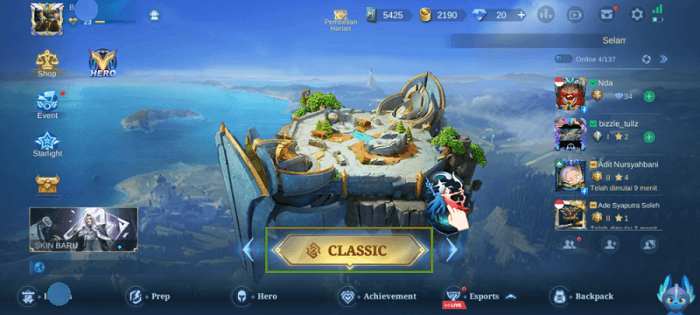 First, open Mobile Legends as usual. Then in the initial lobby, please set the match first, do you want to play in classic or ranked mode. If you have entered the desired mode, please proceed to the next step.
2. Tap the Maps Icon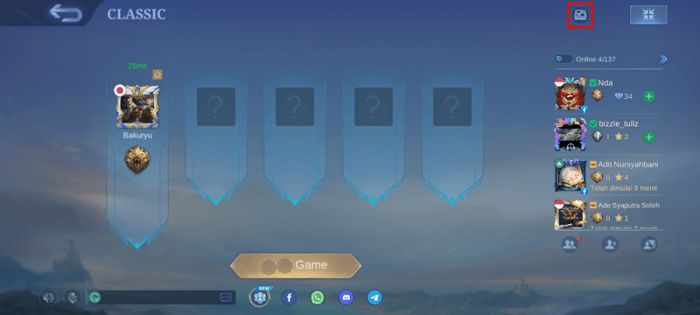 In the match room, you can tap the map icon at the top right. If the icon does not appear, try returning to the initial lobby and opening the room again.
3. Change the Map As You Want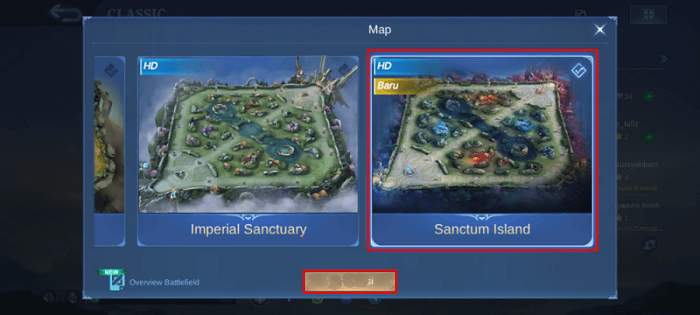 Here there will be several maps that appear. You can select a folder that you want to use, then tap the Confirm button.
If you have, you can immediately start the match. Later your map will be replaced automatically according to the choices that have been made.
Read Also:
List of Maps in Mobile Legends
In Mobile Legends, you can choose 3 map designs, each of which has a different feel.
This design will later display a different impression too so that you don't get bored quickly playing.
The following is a list of maps in Mobile Legends:
1. Sanctum Island Map
First, there is the Sanctum Island map or formerly known as the Celestial Palace. This map has a higher graphic impression than other maps.
To play this map, it is recommended that you use a cellphone with sufficient specs and stable quality.
2. Imperial Sanctuary Map
Next up is the Imperial Sanctuary map. This map has the impression that the layout looks modern and the grass looks longer.
This map itself carries HD quality, so it is the same as Sanctum Island, it is recommended that you use a cellphone with sufficient specs.
3. Map Western
This Western map is the default map in Mobile Legends. This map is designed with standard graphic quality and a fairly low resolution.
This map has a background of old buildings in the middle of the forest. This map is also recommended for those of you who have a poor internet connection.
The Final Word
Thus the discussion about how to change the map in Mobile Legends. This map replacement can be done if you are feeling bored.
Especially if you every play can spend hours. Changing the map can certainly be one of the solutions to keep playing comfortably.
If you have any related questions, such as if you are still confused, please leave a comment.
May be useful.