We can have permanent Mobile Legends skins for free by doing the following 7 ways. Come on, read and use it to get legal free skins.
Having cool skin is the dream of all Mobile Legends players. Because a different appearance and much cooler than the opponent is a satisfaction in itself.
Mobile Legends skin itself has several tiers or sequences. The order adjusts to the design as well as the price offered.
The following is the order of skins from the ordinary ones to the complex and full of designs:
Normal Skin
Elite Skins
Special Skins
Epic Skin
Limited Skin
Legend Skin
However, you don't really need to be jealous of those who can buy skins. Because basically skins are just cosmetics and have no effect on our skills and games.
But, for those of you who want to cool themselves but are limited in terms of budget, there is actually a way to get free skins in Mobile Legends.
If you are curious? Here's how to get free skins in Mobile Legends:
How to Get Permanent Free ML Skins [2023]
1. Open Chest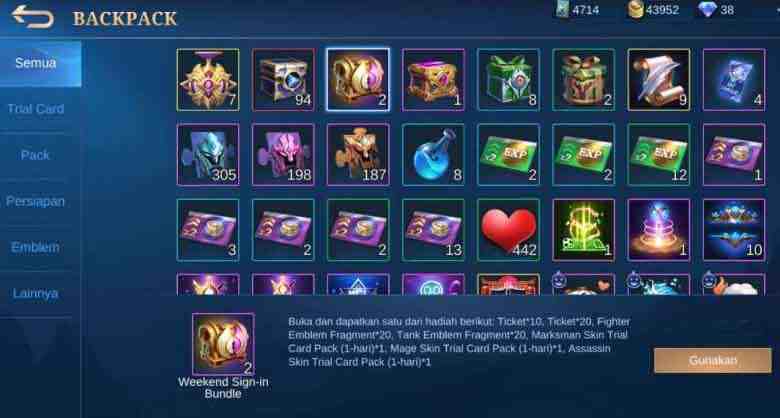 In addition to getting free skins from fragments, there is another way to get free skins, namely by opening chests that come from daily missions or events.
A chest is an item in the form of a chest that has various prizes, such as skins, heroes, or fragments.
To get chests is very easy to do, you only need to complete the existing missions to get them.
The gift inside the chest is an item that is random, good luck to your siding yes.
Read Also:
2. Participate in the Mobile Legends Tournament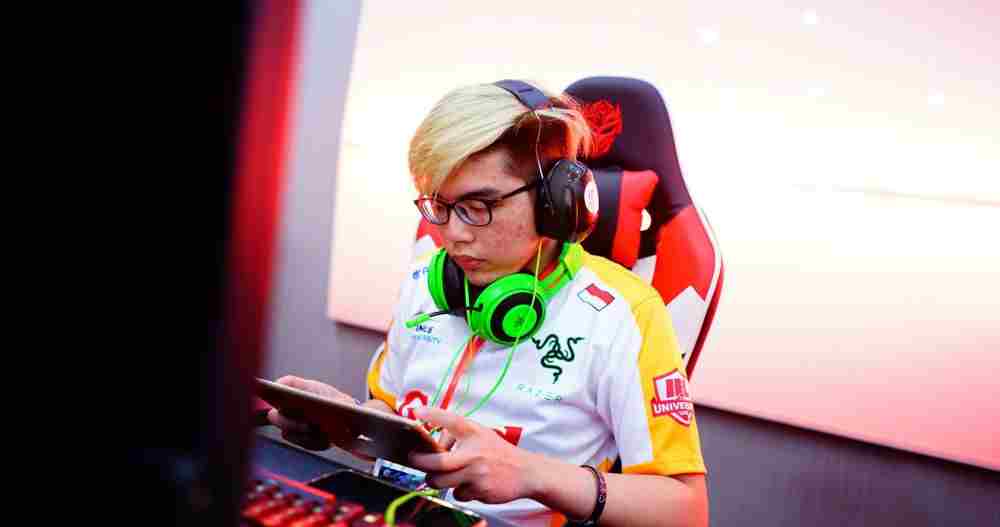 Moonton as a developer often holds official tournaments to advance the Mobile Legends community in India.
Tournaments held by Moonton are usually free, players only need to register in the "Esports Events" section if the tournament is already available.
When the event starts, Moonton will distribute free skins to lucky players. In addition, you can also try your best during tournaments to get prizes in the form of free skins.
In addition to the official tournaments held by Moonton, you can also participate in community tournaments with prizes in the form of skins, money, or mobile legends diamonds.
Get Also:
3. Enter Giveaway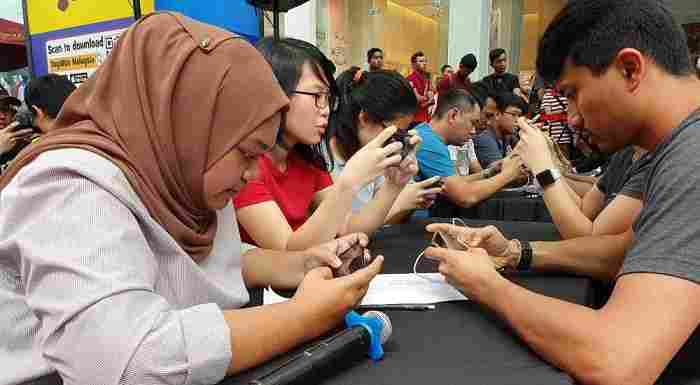 A giveaway is a promotional strategy that aims to improve social media or channels by distributing certain prizes to others.
In the Mobile Legends game, Moonton often holds giveaways with certain conditions with free skin prizes.
You can also participate in the giveaway skin in the event column in the community section because the active Mobile Legends community often works with Moonton to distribute free skins.
In addition, you can also participate in giveaways held by Youtubers or influencers who often hold free skin giveaways.
You need to follow their social media to get information about the giveaway and try your luck.
4. Special Skin Event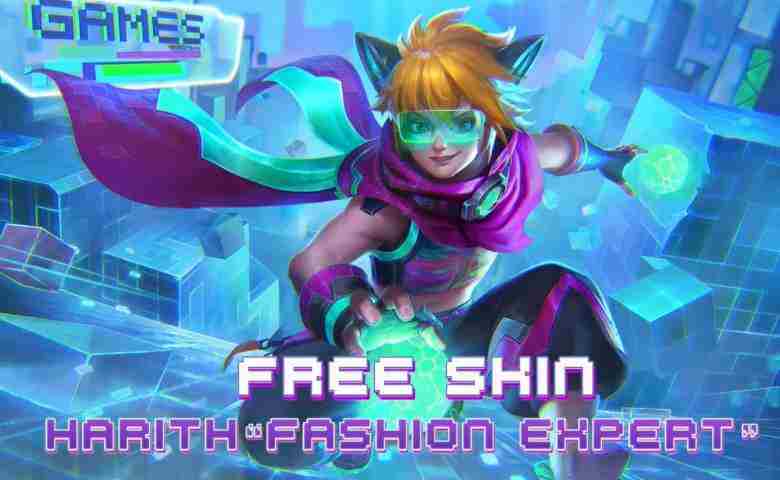 Getting skins is an advantage, though not significantly helpful in gameplay.
For those of you who want to get free skins, there is one effective way that you can take, namely participating in events.
Yup, the event is one of the free and legal ways to get skins on your account. you can also get free ml accounts.
You didn't read it wrong. Moonton as the developer of the Mobile Legends game often provides free skins. Some of them have Elite levels and are included as favorite skins.
Read Also:
5. Ranked Season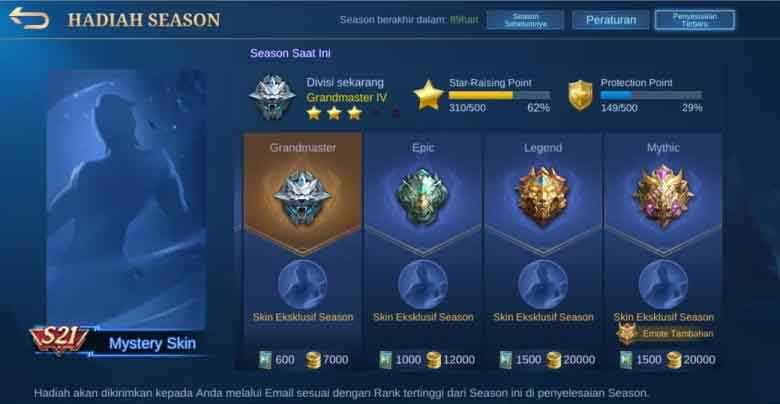 In addition to participating in events, you can maximize the ranked match feature to get free skins.
This feature will indeed award free skins or what is known as seasonal skins for gamers who rank above Grand Master.
The ranked match function itself is to increase your level or standard in the eyes of other players.
In a sense, certain rankings will indicate your position as a great player and understand the technicalities of playing Mobile Legends.
In addition to free skins, this event also presents other bonuses that you can get, such as fragments. Are you one of those who likes to do ranked matches?
6. Lucky Spin and Shop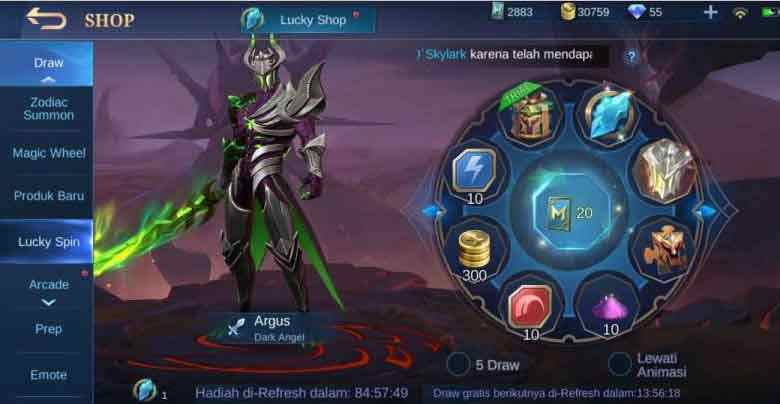 There is one of the newest features of Moonton, namely the Lucky Shop. In Lucky Spin, you have the opportunity to get heroes to skins.
However, to be able to spin you have to pay 20 tickets. Well, you can get tickets from every match in our treasure box.
7. Collecting Fragments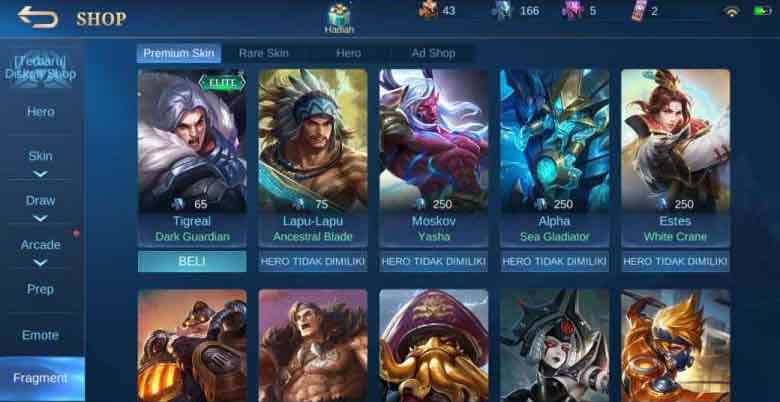 One last way that allows you to get free and legal Mobile Legends skins is through fragments.
Actually, there are 3 types of fragments that you can get, including heroes, premium skins, and rare skin fragments.
These fragments are obtained in various ways, such as premium skin fragments that you can get through the Magic Wheel, Lucky Treasure, medals and free chests as well as skin gifts.
Meanwhile, rare skin fragments are more difficult to obtain, including through the magic wheel, cash purchase events, medal chests, season pay-outs, and skin gifts.
It's hard to get fragments, but the results are commensurate with skins that can be said to be very good.
When talking for free of course the results can adjust how often you play.
The point is that the more you play, then collect free and medal chests, the faster the chance to get free skins.
Indeed, equipping heroes with skins can increase our confidence. But one thing to remember, MOBA is a game that prioritizes the skills and abilities of the players.
Conclusion
Well, for those of you who want to have skin but are lazy to do a series of the above methods, you can really buy skin using diamond Mobile Legends.
To get diamonds, you can exchange them for Game Vouchers that you can buy.
Also, get a special game voucher promo this month. So, don't miss it. Visit tech maina now and get all your needs.