Today, the Internet is overflowing with free mobile location tracker apps. What used to be a niche tool for logistics companies and other related businesses is now a must-have app for everyone who cares about their dear ones' security.
But how can you tell what free mobile tracker app is worth trying? Do not worry! Our team has done all the job for you.
We have carefully tested dozens of different free options to present you with 7 favorite picks. Take 5 minutes of your time to sift through our findings and select the most fitting mobile tracker app for your needs.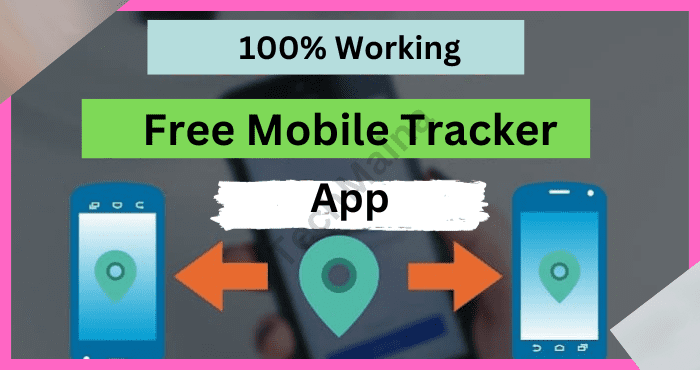 What App to Choose to Track Someone's Phone Location?
When selecting a mobile location tracker app, there are several crucial factors you should account for – compatibility, feature suite, pricing, and interface.
In reality, it's hard to find a free online tracker that ticks all the boxes. Some applications might have great features but compromise on compatibility. Meanwhile, other apps can lag a bit but compensate for that with multi-device support.
Keep on reading our review to find out what free mobile tracker apps have to offer and choose the best tool for your endeavors.
#1. Google Maps
While not exactly being an online mobile tracker, Google Maps is a sure-fire free way to track someone's mobile phone on the map. The person you want to track on should give you approval in their Google Maps settings.
However, if it's your child's mobile phone and you know their password, you can handle this yourself.
Those people who receive permission will be able to monitor the following details:
Name and profile photo
Real-time GPS location even if Google isn't used
Phone battery power and whether it's on charge
Exact time of departure or arrival at a certain location
While this method works on any device that uses Google services and it's absolutely free, it does require the person to grant you their approval. This means that if they turn off this feature, you won't be able to track their phone anymore.
#2. Mobile Tracker Free
After meticulous testing, Mobile Tracker Free is our top choice among spyware with an 'all-in-one' approach.
This best mobile tracker with Google Map overview performs well on Android, giving you remote access to someone's mobile phone at any time.
Along with providing you with access to someone's coordinates, it also shows you supplemental information such as call logs, SMS, photos, screen records, and so on.
In addition, Mobile Tracker Free tracks interactions with the most popular messengers and social media platforms.
So, if you are searching for a decent Facebook or WhatsApp tracker, this spy app is well worth your try.
As a mobile tracker, the app more than delivers. Upon installation, you will be able to see this info:
Regularly updated location even with GPS turned off
Mobile location history
Screen captures
Web use
Social media messages
Apps installed on the phone and much more
It's an excellent free mobile tracker that doesn't cut corners by offering you limited functionality.
This is great news for users tired of upgrading their subscriptions to try premium features.
#3. Find My Device
Google is an undisputed king among different functionalities, and it surely wins its place in our review of free mobile trackers.
Find My Device is a Google-made platform that allows users to find out where an Android mobile is located. While it was primarily designed to help users find lost or stolen devices, it can also be used for other tracking needs:
Tracking someone's mobile on Google Maps
Access to location without due GPS enabled
Ability to lock the phone remotely
Data removal feature
To avail this service, you should enable the 'Location History' option in the target device settings and log in to Find My Device with the same Google ID.
The best part about Find My Device is that it is possible to use this phone tracker free online. It comes as a default part of Android and doesn't require any subscription.
#4. Glympse
Glympse is a mobile tracker free tool that focuses on real-time location sharing with family members and coworkers. Using the software, you may invite someone to see your geolocation for a predetermined period of time.
There is no need for the recipient to download the app since the location can be accessed via a shareable link that you can paste into any messenger.
Glympse is perfect for both family members and big businesses. Here's what to expect with this mobile tracker:
Location sharing with auto expiration
Dynamic map
Public tags for multiple people within one group
ETA sharing option
Glympse runs well on both Android and iOS. Overall, it's a reliable mobile tracker app in the niche, with over 5+ million downloads from Google Play alone.
#5. Find My Friends
As the name suggests, Find My Friends is a mobile tracker app designed to locate your friends and family members. It's free, easy to use, and has impressive features:
Current place your target person is visiting
History positions on a map
Routes to the destination place
Version Web availability
Notifications sent in case of emergency
Find My Friends is compatible with both Android and iOS devices and can be securely downloaded from the official app stores.
#6. Family Locator
Family Locator is another free tracker that allows you to monitor your family and friends but with a little twist.
It provides real-time geolocation tracking, geofencing, and alerts. Other notable features include:
Up-to-the-minute location on a map
Location history
Instant notifications
Check-in option
Safe and unsafe zones
SOS button for emergent situations
Family Locator is free and available for download on both iPhone and Android devices.
#7. Find My Kids
If you are searching for a free phone tracker app with additional monitoring features, Find My Kids will surely win your heart.
In addition to basic phone tracking options, Find My Kids is equipped with advanced functions such as screen time reports for Android users.
Here's what to expect while using this phone tracker app:
Current location sharing with parents
Previously visited places
Loud signal if calls aren't answered
Surrounding sound recorder
Mobile applications usage statistics
Panic button function
Find My Kids can be downloaded for free from the App Store or Google Play Market, with additional in-app purchases for premium features.
We recommend this mobile phone tracker for parents who want to keep tabs on their child's physical and online activities.
How to Track a Cell Phone in 5 Simple Steps
Now that you got acquainted with the top 7 free phone trackers on the market, it's time to learn how to use them. There are general phone tracking steps that apply to most cases:
Install the mobile tracker. Some apps operate from a web browser and require installation on the tracked device only, and some require installation on your cell phone as well. Some apps may require rooting or jailbreaking of the monitored device.
Register a personal account and log in to the app using your credentials.
Grant necessary permissions to access location, contacts, calls, and other details.
Configure the settings according to your preferences.
Start tracking a cell phone through the mobile tracker's dashboard or website.
As you see, there is nothing difficult about tracking a mobile phone. With the right free mobile tracker app at your fingertips, you can always be informed about your dear ones' whereabouts and activities.