Did you lose your Mobile Legends account because you forgot your password or someone hacked you?
No need to worry, here we will share with you How to Recover Mobile Legends Account.
Of course, if your ML account is lost, it will be very detrimental, especially if the rank you achieve is already high.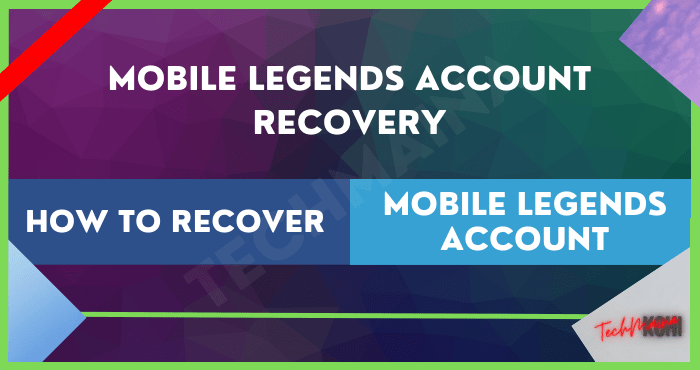 Given that achieving a high rank requires a long process, then you will certainly be annoyed if the account is lost.
Then, what causes an ML account to be lost? There are several reasons why this can happen.
These causes include forgetting your e-mail address, forgetting your password, being blocked, and getting hacked.
If you have collected a lot of skins, your account must still be used.
For those of you who are having problems with a lost account, follow the various ways below.
How to Recover Mobile Legends Account
Related to this topic, many people ask about how to restore an ml account that was overwritten, how to restore a lost ml account that has not been bonded, and how to restore a hacked ml account.
In addition, it is also about how to restore a mobile legend account that is not bound, how to restore a Facebook account that was hit, and how to unbind a hacked ml account.
You don't need to worry, here's how to restore an ML account that hasn't been linked in 2023 or has been lost in a hack or forgotten password that you can try to apply.
1. Using a Temporary Account
Restoring a lost account is a very common thing among Mobile Legend players.
Some players sometimes forget to link their accounts before exiting the game.
This makes them lose game progress because they fail to link their accounts to social media or Moonton accounts.
When you experience the same thing, there is no need to panic.
The Mobile Legends game developer has implemented an account recovery system that can help players find lost accounts again.
The way you can do this is to log in using a temporary account.
This feature has been available since 2019 to make it easier for Mobile Legends players.
When you first create a Mobile Legend account, the developer will suggest that you create this temporary account.
For players who have created this account, it will be very helpful.
By using a temporary account, you will get a QR Code that can be used to re-enter your account.
Therefore, be lucky if you have created a temporary account.
The following is how to log in to an old ML account by using a temporary account.
Enter the Mobile Legend application
Select the " Temporary Account " option and select " Login TP Account "
Select the QR Code image that you saved from the gallery of your mobile device
Then wait until the QR Code image is successfully uploaded
After success, then you need to enter the password to re-enter the lost account.
This method is quite easy because each account has a different QR Code.
That's why every player who has just created an ML account is highly recommended to create a temporary account.
Read Also:
2. Login Using Social Media
The next way is to use social media that is connected to your Mobile Legend account.
These accounts are for example Facebook, Google Play Games, Twitter, or Moonton Accounts.
Select one of the social media accounts that are linked to your main account.
Here's how to restore a lost ML account by logging in to social media:
Make sure you are connected to the internet;
Download the latest version of the Mobile Legend game application
Open the Mobile Legend game app;
At choice  log-in, click "sign in with other accounts";
Choose the social media linked to your main account;
Once the process is complete, you are already logged in with your main account.
If the information you provide is correct, you can log into your ML account through the platform.
3. Use the Help Features
Did you know that someone has hacked your ML account?
Have you tried various ways but still can't get your ML account back?
Do not panic! You can still use the features available in the application.
As a game that is popular all over the world, Mobile Legends will help various problems that users experience.
How to restore a hacked ML account is to use the help feature.
The following are the steps you can follow to restore your ML account:
Open the Mobile Legends application
Tap the Help icon located at the top right of the screen
Select " Account Problem "
Select " Retrieve Account " then select " Forget Platform Account "
Click again on the " Forget Platform Account " option
In the " the reason about lost account " section, write the reason why your account could be lost. An example of a message that you can create is " I lost my account because it was hacked "
You also have to provide other information such as nickname, character, game level, account registration date, number of skins, and other important information.
When finished and explain why your account is lost then click " Submit ".
Wait until your request to return this account is processed by Mobile Legends. The time to process this request varies from 1 to 3 days.
4. Sending E-mail to Moonton
You can send an email to Moonton as the developer of the Mobile Legend game.
Especially if your account is lost because it was hacked, this case is a criminal act.
Due to the actions of irresponsible people, you will lose your ML account.
You can report this problem to the developer and make a formal complaint to Customer Service.
In making a report, of course, you have to explain the chronology of the loss of the account in detail.
You must also attach various pieces of evidence to support your statement.
Include information such as server ID, the device you use to play the game, until the last time you were able to access the account.
If you make a purchase of Diamonds or other skins, you can also attach proof of purchase.
The more complete the information you provide, the faster the process that will be carried out by Moonton.
If there is no response from Mobile Legend customer service, you can send a complaint email by following the steps below.
Make sure you are connected to the internet;
Open your Gmail app.
In the recipient column. Enter "[email protected]";
On the subject, column fill in with "I can't access My Mobile Legend Account, please help to recover it";
In the body of the message, type your Mobile Legend account details as detailed as possible. If necessary, also enter the number of heroes, skins, and Tiers you have and the latest screenshots you have;
When finished, click "Send";
You just have to wait until customer service replies to your email.
The Final Word
Cases of losing an account or what is often referred to as an overwritten account are often found on this gaming platform, commonly called ML.
How to restore an unlinked or lost ML account that has been mentioned above, has actually been posted by Mobile Legend customer service on the Facebook page.
To be safer in playing, we recommend that you connect your main account with a backup account.
Don't miss also our other articles on how to restore a forgotten ml account password, how to log in to an old ml account, and how to find out a lost ML ID.
There is also about how to see someone's ML ID, how to restore a lost game account, how to find out the old ML account ID, how to restore an ML account with a server ID, and how to restore an ML account after the cellphone is reset.
That's the entire contents of our discussion this time about how to restore a lost ML account that was hacked not yet linked to a forgotten password 2023. That's all and good luck, guys.