Howdy gamers, in this article we are sharing with you What is Core Meaning in ML (Mobile Legends)? So stay tuned…
Every team member in Mobile Legends must pay attention to the composition of heroes based on their roles.
Because each Mobile Legends role has its own task, where this task will later be divided as a basic strategy.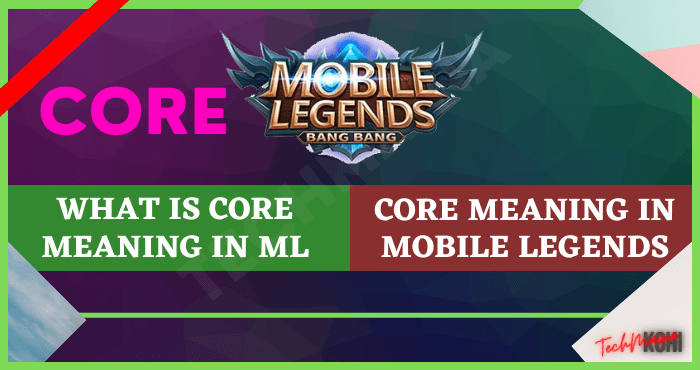 Well, but when it comes to the composition of heroes, then this cannot be separated from the term core. For those who want to know what the core in Mobile Legends is, I will explain it below.
What is Core Meaning in ML (Mobile Legends)?
The meaning of core in Mobile Legends is the core player who controls certain roles and heroes. The core intent here is a hero who is able to inflict great damage to the opponent.
Whether it's physical or magic damage. The goal is none other than to be the main focus in the match.
Core Tasks in Mobile Legends
Core in Mobile Legends has several main tasks in his team. Here I will explain some:
1. Deals High Damage To Enemies
The main task of the core in Mobile Legends is to give high damage to defeat the enemy directly.
For example, you use a hero core in the marskman role, then you attack the enemy's hero core so that it is not easy to level up, well, this will benefit the team.
But generally, this hero core is always guarded by a tank so that it is not easily defeated by the opponent. Because usually, core heroes have low vitality compared to others.
Read Also:
2. Targeting the Turret
The determination of victory in the Mobile Legends match is the turret. If you manage to destroy all enemy turrets, then your team can win the match.
Well, here one of the core hero tasks is to focus on the turret rather than attacking the enemy in order to quickly win the match.
3. Attacking Turtles and Lords
The last task of the hero core in Mobile Legends is to attack turtles and lords. The goal is none other than to level up.
As I indirectly mentioned earlier, if the core hero in your team level up faster than the enemy, automatically the chance to win will increase.
Recommended Hero Cores Mobile Legends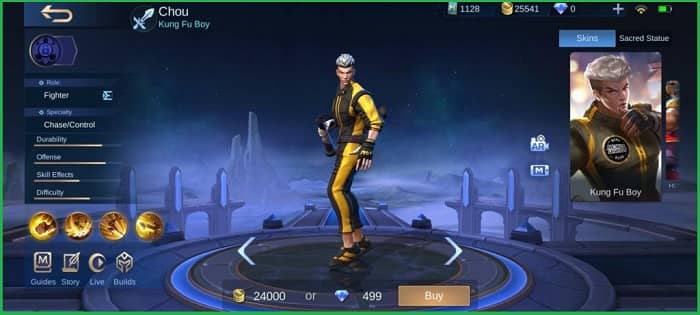 There are several hero cores in Mobile Legends. Each rank is sometimes different, and this hero depends on his mastery as well. For my own recommendation of which there are three. That is:
1. Lesley
This hero is the role -nyamarksman. Lesley is suitable to be used as a core hero in the match, because in Mobile Legends, Lesley is one of the marksman with the highest damage.
Not only the damage, the range or distance of the attack from Lesley is also very far. So it is very suitable to be used to inflict damage to the opponent in a safe position.
Not only superior in attack, but in terms of defense, Lesley also has a blink skill to avoid enemy damage.
Read Also:
2. Hayabusa
Next up is Hayabusa. This hero is also highly recommended to be a core hero. This is because Hayabusa has high damage so it can quickly do farming.
Hayabusa's skill is also very dominating when he is dueling with an opponent. Except for ganking battles, Hayabusa is not recommended unless it is backed up by a tank.
Just like Lesley, Hayabusa also has a blink skill to avoid enemy attacks.
3. Aldous
Finally, there is a hero role fighter that you can use, namely Aldous. Aldous is a hero who has very high physical damage, especially in the late game.
Not only has high damage, but Aldous's skill can also have an effect. For example, one Aldous skill can fill the stack. The higher the stack, the more damage will be.
Then the two Aldous skills can give an area stun effect, suitable for gank battles. As well as the skill ultimate Aldous can target the enemy and are exposed to damage will run into stun.
Read Also:
Conclusion
Well, here's an explanation of what the core is in Mobile Legends. This core includes what is often called Mobile Legends players.
Especially for those who often play ranked mode. Therefore, you could say this term is mandatory to know.
If something is unclear, please ask via the comments column below.
Hope it is useful.