How to Get Youtube Premium For Free Forever Without Paying – In addition to providing free video streaming services, the largest video streaming platforms such as Youtube also provide a paid version.
By subscribing to the Youtube Premium application, you can stream without having to be disturbed by passing ads.
In addition, Youtube Premium also allows you to freely access all exclusive original content and offline playback.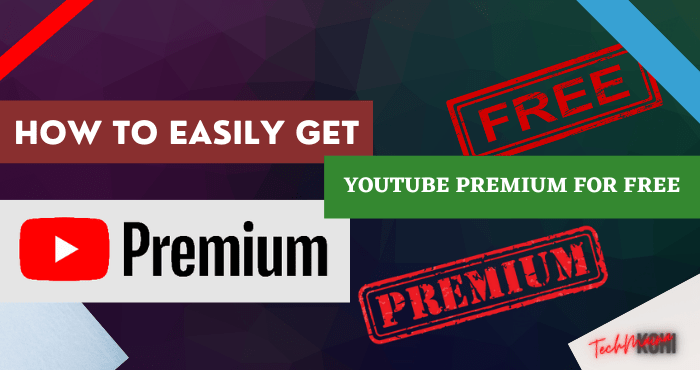 It can also play videos in the background on your Android Smartphone.
Well, for those of you who have limited finances, but want to enjoy the exclusive features of Youtube Premium for free.
Then you can listen to the following article because we will discuss some tricks & tips that you can use next.
What is Youtube Premium?
Youtube Premium is a subscription service for users who don't want to see ads/ad-free while streaming all videos on YouTube.
This special service has actually been around since 2014 under the name Music Key which only offers to stream music and music videos without showing ads.
Then on October 31, 2015, this service changed its name to Youtube RED and there was the addition of an ad-free feature for all videos on YouTube.
And again the name was changed on May 17, 2018, by rebranding its name again to Youtube Premium which has survived until now.
The name change was also accompanied by bringing back the YouTube Music subscription service separately.
Features of Youtube Premium
In addition to being free of ads in all videos that have been described in the paragraph above, there are several other advantages that are excellent features and advantages of Youtube Premium, including:
You can access it offline by downloading videos first, the trick is to save your favorite videos in a playlist on your smartphone.
With this service, you can also play videos in the background. If you use YouTube normally when you open another application such as WhatsApp, or a Facebook/Instagram social media account, the YouTube video being watched will automatically turn off, or be paused. Unlike this service, now you can continue to play music videos or lectures or your favorite videos even while accessing other applications or when the cellphone screen is off/locked.
This service also provides original films and series that have been created and collaborated with professional studios and also youtube characters famous.
You can also access the premium YouTube music application which is also ad-free.
From the Youtube Music application, you can also listen offline by saving music in a playlist.
Free without ads can also be accessed for the Youtube Kids Application.
The strategy is also quite good, namely to continue to make more original content available to those who subscribe, such as films that vary from various categories of drama, reality shows, comedy, action, and others.
With content like that, this service is like Netflix, Iflix, Hooq, and maybe one of their competitors.
How to Get Youtube Premium for Free [2023]
Here we will be sharing with you the best methods on how to get youtube premium for free. The methods are below.

1. How To Get Youtube Premium For Free With Non-Profit Account
For those of you who want to enjoy a number of the features of the free Youtube Premium apk, then you can try this first method.
Here's how to get Youtube Premium for Free with this non-profit account you can do so you can access Youtube Premium for free using a Google For Non-Profit account.
Open Google Non-Profit via the following link, click here.
Then enter the Google account in the upper right corner, and select " Log in ".
Then, you can log in using a Gmail account, but we recommend that you use the same account when registering for Google For Non-Profit.
After that click " Register now ".
If so, now you only need to enter your " Youtube Channel ID ".
Finally, click the " Register " option.
Well, now your Youtube account has changed to the paid version of Youtube Premium.
2. How to Get Youtube Premium For Free Forever
If by get the first Free Youtube Premium, you still can't get permanent free Youtube Premium access using a Google Account For Non-Profit.
Then you can use this second method, it can even be free forever, here's how to get Youtube premium for free forever:
First, prepare a Gmail account that you will use to register for a 1 month trial as usual.
Then click " Cancel Membership " on D-3 on the 28th or 29th day.
Then, wait for a while until the validity period of the first account you canceled runs out.
After H + 2 of the subscription period runs out, then please log out of your Gmail account and replace it with a new one.
After that, register again to access Youtube Premium for free for 1 month.
You can do this method as long as the Gmail account you use is still new.
Now you can download youtube premium for free forever on the mobile you have.
3. How to Get Youtube Premium Free Without Paying For 1 Month
Well, for those of you who just want to enjoy the YouTube Premium feature, you can use the last 1 month free YouTube premium method.
Here's how to get Youtube Premium for Free without paying for 1 month:
Open the Youtube application on your phone.
Then click on the Google account in the upper right corner.
After a new page will appear, click " Get Youtube Premium " or " Get Youtube Premium " and you will automatically enter a new page regarding its features and services.
Then from there, you can get Youtube Premium Free for 1 month just by pressing the " Try Free " button.
Finally, you just have to follow the instructions and enter the complete data needed, for example, such as bank data or phone number with the payment method via credit.
That's how to get free youtube premium without paying for 1 month / 1-month youtube premium method that you can try.
Get Also:
How To Get A Premium Youtube Account For Free Forever
If previously you only got free premium access for 1 month, this time you can get access to this free premium service forever!
The trick is to continue the steps above but before the service renewal period, you have to change to a new account. Here's how in detail:
Set up several Gmail accounts to register a trial for 1 month.

Cancel Membership or cancel the subscription by H-3, the 28th or 29th day.

Leave it until the validity of the first canceled account expires.

After H+2 the subscription period for the first account expires, log out of your Gmail account and replace it with a new Gmail account.

You can delete the YouTube apps first and register for free access as above.
Attention: TechMaina does not support any kind of hijacking or illegal use of youtube. The above-mentioned methods on TechMaina are submitted by users or collected from other open-access portals and it's for educational purposes only.
How to Cancel YouTube Premium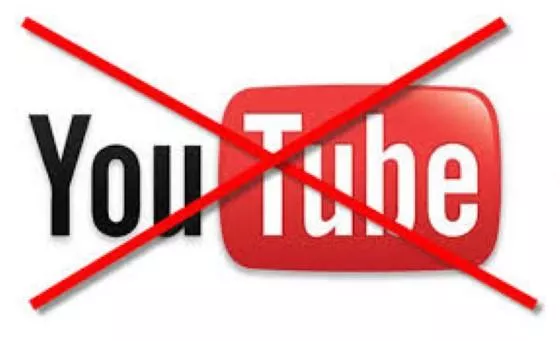 So that you won't get a YouTube Premium bill when the trial period runs out, you have to stop a few days before the trial time runs out, gang.
Here's an easy way to safely unsubscribe from YouTube Premium.
Go to the following link youtube.com/paid_memberships.
Clik Cancel Memberships.
The Final Word
That's some information about how to get YouTube Premium for free to get free use for 1 month or forever.
For those of you who don't know how, please use one of the methods above, to determine the best way that you can use it.
If the first method doesn't work, then feel free to try the second or third method.
Don't miss our next article about youtube music premium for free and how to cancel youtube premium for free.
That's our whole discussion in this article about how to get Youtube Premium for free forever without paying in 2023. Hopefully, it's useful and good luck.