The discussion about the game this time is how to make a Campfire in Minecraft. As we know, currently the Minecraft game has made an update by presenting some cool updates, and one of them is a campfire.
If we used to make a campfire using existing materials, now we can make a campfire with wood (log), sticks, and coal.
Oh yes, you can also use several other types of tree wood such as oak logs, spruce logs, stripped spruce logs, birch logs, and jungle logs.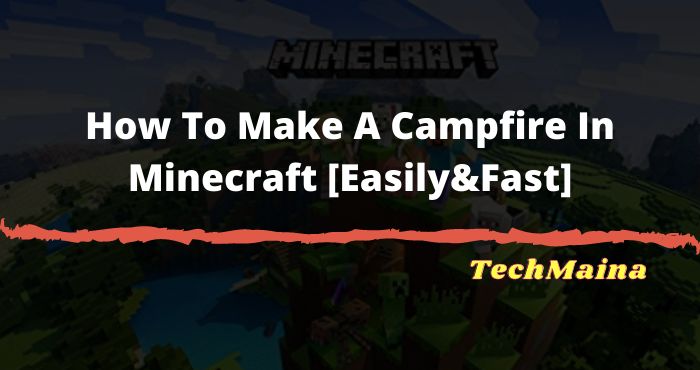 We can use this campfire to cook food such as raw chicken, raw pork chop, raw beef, raw mutton, raw rabbit, and other types of meat.
This tool can be our alternative for cooking as well as lighting at night. Interesting right?
By making this campfire, we no longer need to use it without the help of mods or other addons just to make a campfire.
What is Minecraft
Minecraft is a very useful game to start kids in the world of programming since you can see some Java code, especially when modifying character classes, creating variables and conditions.
Mods are the way to teach them to code in a simple way. In addition, to play in multiplayer mode, we can learn to create our own servers.
Read Also:
What is a Campfire for in Minecraft?
As with the oven, making a fire in Minecraft will provide you with a valuable tool with which to process resources. In this particular case, it is a block that offers some interesting advantages.
An oven takes up to 10 seconds to process an element while the charcoal smoker only 5, if you do not have an oven you have the possibility to create it. For its part, the bonfire lasts 30 seconds but offers the advantage of cooking up to 4 items at the same time.
To do this, simply place the raw food in its corners. As a counterpart to such an advantage, it immediately ejects what has already been cooked and a hopper cannot be attached to it.
On the other hand, it is another excellent block to illuminate rooms that, like the torch, do not go out due to the effect of rain. To turn it off you must use a block of water or by activating a shovel on it.
In addition to the above, its smoke reaches up to 12 blocks in height, which is an excellent signal to locate. If you place a pile of hay underneath when making a bonfire in Minecraft, it will function as a real pyre and the smoke will double in height.
Finally, a nice and comfortable block with which to decorate our camp or the fireplace of our home, its benefits as decoration is evident. What is not so obvious is the biggest advantage of all: It does not require fuel to function!
Another somewhat more specific use would be that placing it under a hive, allows to extract its resources without the bees becoming hostile. On the other hand, if you consider that going over it takes 1 damage, it could be used for an excellent trap.
Read Also:
How To Make a Campfire in Minecraft [2023]
Step 1: To make a campfire, you need a crafting table. Please look at the picture below the compositions.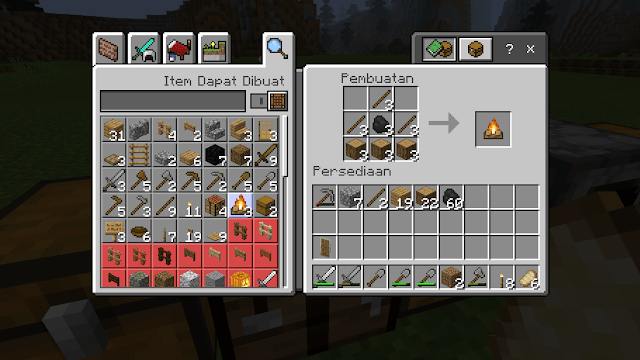 Step 2: Next, please put the campfire where you want it. Also, make sure you don't step on this campfire because it can reduce your life.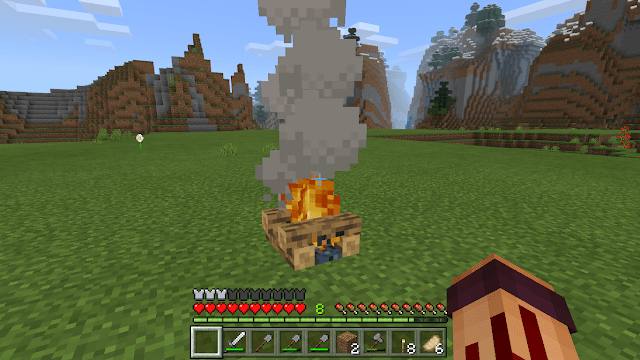 Step 3: To cook food, please select any raw meat, then place it on the fire by right-clicking on your mouse.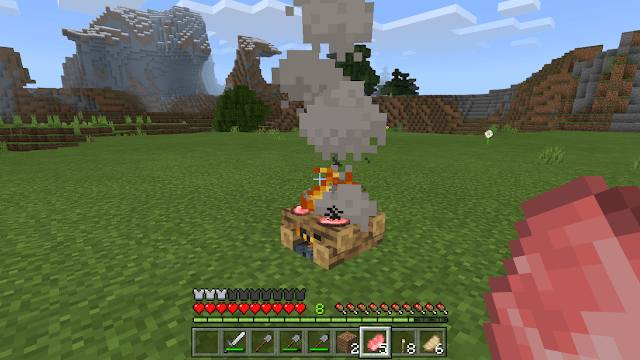 Step 4: The next stage, please wait until the meat is cooked. When the meat you are cooking is finished, it will come out of the fire and you can take it.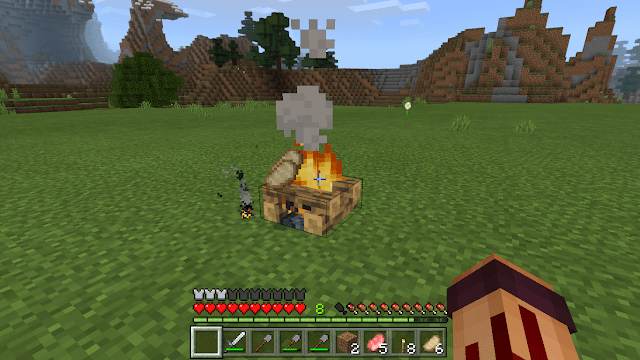 How? Cool, right?
In this tutorial, I play Minecraft on Windows 10 which you can download via the Microsoft Store.
Conclusion
That's the discussion about How to Make a Campfire in Minecraft, hopefully, it's useful for you. If there are things you want to ask, please ask via the comments column below.