In this post, we are going to sharing with you what is aptio setup utility, the causes of aptio setup utility error, and how to easily fix the Aptio Setup Utility problem on the Asus laptop.
So, without wasting time let's go to the solution…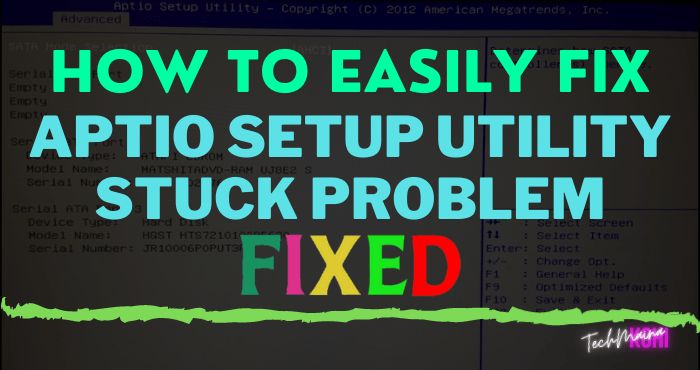 What is Aptio Setup Utility?
The Aptio Setup Utility is a kind of variant of the BIOS setup utility, although it is usually only supplied with Asus desktop PCs and laptops.
Many Asus PC users have faced and continue to face an issue where their PC continuously boots up with Aptio Setup Utility instead of booting into its operating system.
Usually, an Asus does this because it can not detect an operating system it can boot into or because it is not fully connected to a hard drive / SSD.
Causes of the Aptio Setup Utility Stuck Problem on Asus
The reason for its appearance is not really important. The point is, Aptio is the US name for their UEFI, which may be the cause of your problem.
As a result, it appears continuously, even after starting up.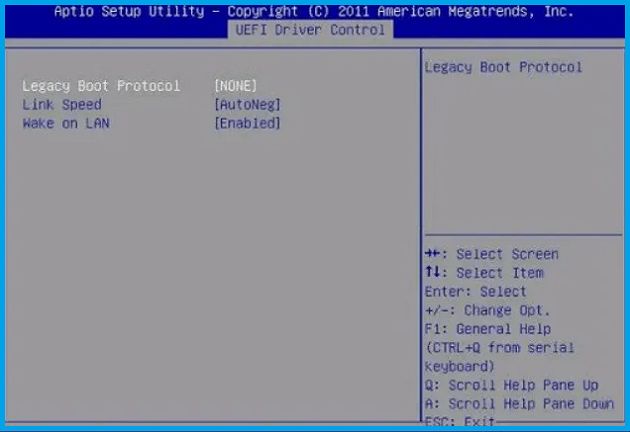 There is another reason why the system failed to boot, and that is because your system did not have a corrupt file to eliminate.
It is also possible that changes in the configuration of your computer have caused this problem. However, the startup works, but sometimes it does not happen.
In this case, you can check if there are any hardware-related issues or an incorrect setting in your Aptio configuration utility.
Below is the procedure to follow:
Press the start menu given in the Aptio.
Click on CSM and activate it.
Now select the Security menu and then locate Secure Boot Control and turn it off.
Then you must save and exit after confirming that you have clicked " yes ".
Restart your system. During the restart, press the F9 key for at least 10 seconds.
Choose the option " Advanced startup ".
Now that the window recovery menu appears, click on " Advanced options ".
Choose "System Restore " and select a date that is earlier than the problem.
How To Fix An Error With Aptio Setup Utility On Asus
Since you have understood what Aptio Setup Utility is, we can now talk about the solutions to the errors that arise from its causes.
First of all, as mentioned above, try restarting or restoring the system.
Solution 1: Restore and Restart Your System
Start the Advanced Boot Recovery menu window.
Now select "System Restore " and you will see that your PC has stopped working.
This should resolve itself, but if it doesn't, don't worry.
This problem or error is not just a small problem that can be fixed with a simple wave of your hand.
You have to follow a pre-established procedure and then solve it.
We all know that as we enter the technical world the problem becomes more serious every day.
Solution 2: Make Sure Your PC Hard Drive / SSD is Properly Connected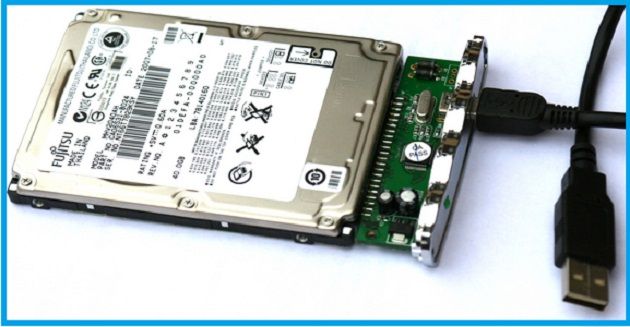 The most obvious reason for this problem in your case would probably be that the connection between your PC and its HDD / SDS has somehow been broken, preventing it from detecting its HDD / SDS.
If this is the cause of this problem for you, all you need to do is establish the connection between your PC and its hard drive / SSD. To do this, you must:
Open your computer to access its hard drive / SSD.
If your pc is a desktop computer, open its case.
If it is a laptop, unscrew and remove its bottom.
Locate and disconnect the drive connector from the motherboard.
Clean the drive connector and the PC motherboard port.
Plug the drive connection back into its port on the motherboard, make sure it is seated correctly and firmly.
Close it.
Restart your computer and check if the problem persists.
Solution 3: Allow your PC to Detect Foreign Hard Drives and SSDs
If the hard drive or drive is connected to it correctly, you might face this problem because your PC is configured not to recognize hard drives and foreign drives.
The hard drive or its drive you are trying to use is not the one that came with your computer or your PC just believing it to be.
If this is the cause of your problem, you may find this solution helpful.
To allow your Asus to detect and recognize foreign hard drives and SSDs as such, you must:
Start your PC and wait for it to start in the Aptio Setup Utility.
While in Aptio Setup Utility, navigate to the Security tab
Expand the menu section " Secure Boot " and deactivate Secure Boot ".
Navigate to the " Save and Exit " tab, save your changes, exit the Aptio, restart and wait for it to start again in the utility.
Navigate to start
Disable the " secure boot " and " fast boot" functions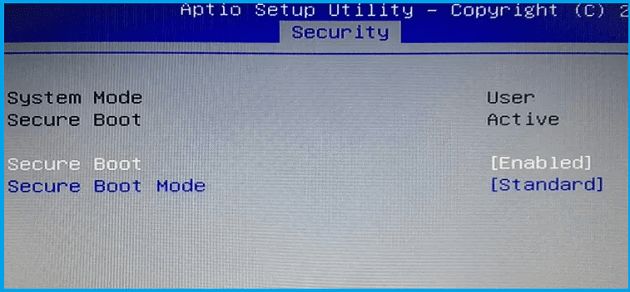 Activate the CSM (Compatibility Support Module).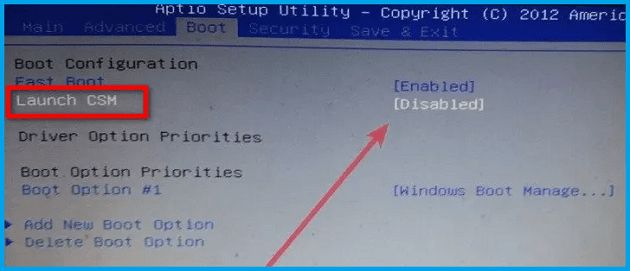 Navigate to the " Save and Exit " tab to save your changes.
Solution 4: Reset BIOS
If the situation remains as before, you can try to reset the BIOS. Because the BIOS reset always works in all cases.
Here are some steps to perform BIOS reset:
Restart the computer.
You will see the Aptio menu.
Now go to settings and find " reset configuration data" or " Factory reset ".
Reset the BIOS.
Save the changes you just made.
Exit now.
To restart.
Solution 5: Reinstall Windows
The 5th solution to solve Aptio Setup Utility Stuck On Asus Laptops is to simply reinstall the windows.
Conclusion
There you go… hoping these solutions will help you solve the problem.
Hope the above solutions could have worked for you. Don't lose patience folks, this is the way this technological world works.