In this article, we are going to share with you on Best Free Fire Bio Style Code [Stylish Bio For Free Fire]. So, let's get started…
FF is a Free Fire game from Garena. FF itself is one of the biggest battle royale games in the world.
In each FF account, the user will have an account that reflects greatness. One of the things that makes an account look great is the colorful Bio FF code.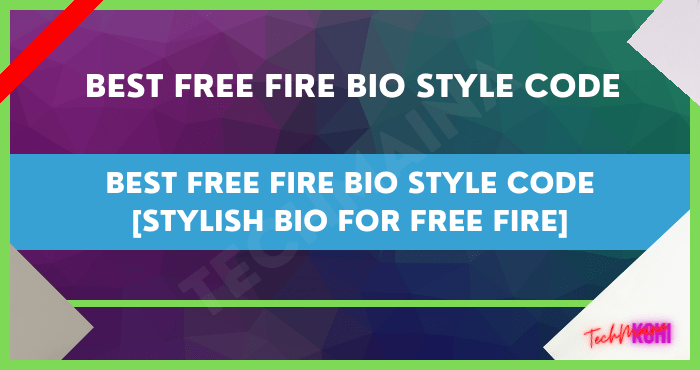 This game has several modes, such as clash team, bomb squad, rush hour, and zombie invasion. Well, all of them you can play with friends.
Color Function In Bio Code
One of the things that makes a great Free Fire game account is the bio. When you have a good bio to highlight in your account, then people will be interested in playing.
Some of the things that make a bio interesting are the use of words, display rank, badges, and so on.
For those of you who like to put together works well, then try adding it to your bio to give the impression that you are a great player when playing.
In addition to some of the things mentioned above, you can also give color to your bio.
What does it mean? So, with a special colorful FF Bio code, there will be cool characters or symbols that fill your FF bio account.
So, the function of the colorful bio code here is that it will enhance the appearance of your account considering that the bio is the first thing people see.
A bio will look cooler if there is an accompanying character that you can get by installing a code.
Read Also:
Free Fire Gamer Bio Code for the Red and White Flag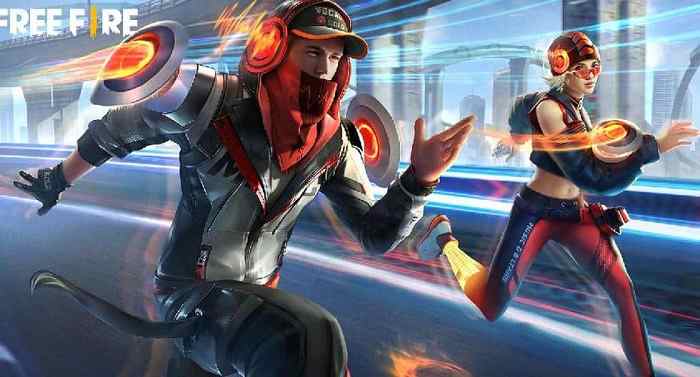 If you want a unique and different color beyond the colors mentioned above, then you can use the red and white flag code, you know! With this code, your account will look more nationalistic.
Many players deliberately use codes that display red and white flags to make them look cool and love their homeland. Here is the code that you can install in your Free Fire bio account:
 [b][i] [FF0000]▓▓▓▓▓▓▓▓▓▓ [FFFFFF]▓▓▓▓▓▓▓▓▓▓
Or it could be
[b][i] [FF0000]▓▓▓ [FFFFFF]▓▓▓
There are two types of codes that can be attached to your bio of different sizes. However, in essence, the colors produced are the same, namely the red and white flag, the pride of the Indonesian state.
Code Collection to Beautify Bio Game FF
In addition to color, there are also several codes that you can use to beautify the appearance of your Free Fire game bio, including:
1. Free Fire Bio Code for Rank Rank
Rank in a Free Fire game is a very prestigious thing and shows your greatness as a player. However, unfortunately, your bio display cannot display your rank.
Every time you start a new season in the game, you will return to the initial rank. Therefore, many players are trying to add the rank they already have to be displayed in an account bio.
Well, with the rank in the bio display, then people will definitely assume that you are a great person and are already professional.
From the lowest to the highest rank, you can show everything in your bio. Wow, surely your bio will be even cooler if it displays rank achievements, what kind of code should you put in your bio? Here is the code for the rank that you should use in the bio:
°°ᡃ⃟ᡃ⃟ [BUGFFRank] [FFFFOO]ΛΛΛ*ᡃ⃟[all-rank]
2. Free Fire Bio Code for Badge
Your bio account will also look more fierce by displaying a badge. The badge itself is an item that can later be obtained if you have completed activity from the ongoing event.
Now, with the badge you earn, it can be exchanged for an exclusive item. Of course, you can only get all the items at one time, not at other events.
In general, the badges that you have earned can be exchanged for emotes, exclusive skins, loot crates, and other items that are important to support your match.
As for the number of badges that you should exchange for yourself, it depends on your match.
Therefore, if you want to get as many badges as possible, it means that you have to collect and complete the game.
In fact, the badge that will be given to you has a limited number so you have to be smart and selective, which reward if you want the most.
Well, by displaying the badge that you have earned, then of course your Free Fire account will look extraordinary.
So that you can display the badge in your FF account bio, then try to enter the code below:
[DAA520] ★ ♫ ✿
999 999 999
3. Free Fire Bio Code for ML Logo
If you like playing two games like Free Fire and Mobile Legend (ML), then you can bring the ML game logo to your bio account.
So, your Free Fire account will look unique. Adding the ML logo to the Free Fire bio can also show that you are a great player in two games, namely Mobile Legend and Free Fire of course.
For those of you who may have played Free Fire for a long time, you must be familiar with the mockery of the players who condescend between the Free Fire and Mobile Legend games.
In fact, these two games are equally exciting and can be conquered by both if you feel qualified.
Well, for those of you who want to highlight the ML logo in your Free Fire game bio code, here is the code that you can install:
 [ffffff] unknown's
[u][b][daa520]BATTLEGROUNDS
Just for your information PUBG Mobile and Garena Free Fire are the two most popular mobile games in 2023, and both belong to the battle royale genre.
These two games are very similar to each other, and the competition between them has increased greatly.
Both PUBG Mobile and Garena Free Fire are both games that are at the top of the most popular mobile games in 2023.
Therefore, it is not surprising that these two games create intense competition for the players.
4. Free Fire Logo Evos Game Bio Code
Wow, it turns out that apart from being able to enter the Mobile Legend game logo, you can also add the Evos logo to your Free Fire bio account.
Who is a game player who doesn't know the Evos sports team?
This well-known esports organization based in Jakarta is very well known to Mobile Legend game players.
Well, you can add this Evos logo to your bio account by pasting the code as follows:
[# 0000FF] EVOS
Read Also:
The Easiest Way to Change Bio FF
A few things you need to know if you want to change a bio is to use a cool code. For those who don't know how to replace it and are confused, here are some tutorials:
First, you can copy the "Bio Code" which can be adjusted according to your preferences.
Only then can you enter your Free Fire account by pressing the "Login" button.
Then after the application opens, look at the left corner of the page and after that click the words "Profile".
Next, you can click the option that says "Edit" or it can be the icon with the "Pencil" shape in the top right corner of the profile menu.
Only after that do you look for a column with the name "Signature".
Try to paste the bio code that you previously copied in the signature column.
Finally, you can click the "Cross" sign, then "Bio FF" will automatically change.
List of Colorful FF Bio Codes
For those of you who really like a unique look in a Free Fire account, then try using some of the codes below so that your bio display becomes more eye-catching and people have the impression that you are a great player:
| Color | Code |
| --- | --- |
| Free Fire Blue Color Code | [0000FF] |
| Free Fire Red Color Code | [FF0000] |
| Free Fire Orange Color Code | [FFA500] |
| Free Fire Pink Color Code | [FFC0CB] |
| Free Fire Green Color Code | [008000] |
| Free Fire White Color Code | [FFFFFF] |
| Free Fire Yellow Color Code | [FFFF00] |
| Free Fire Sky Blue Color Code | [87CEEB] |
Get Also:
Best Free Fire Bio Style Font
⑉GⱥmiŇg is Ň𐍉tⱥ crime⑉
Kiภg 𐍉fͥ Frͣeͫe Fire 
New Free Fΐre Ƥlaψer
Mψ Łife Mψ Rules
𝕂𝕚𝕟𝕘 𝕀𝕤 𝔹𝕒𝕔𝕜
Goͥd oͣfͫ Free Fire
⚡I Am KᎥŇg⚡
ʟᴇɢᴇɴᴅ ɪꜱ ʜᴇʀᴇ
𐌁elieve I𝕟 Yoบʀself
HaƤƤy Ǥamer FreeFire
Advantages of Bio Code On Your Account
Maybe you're wondering, why does there have to be a code installed in the bio account?
What does it do and why is code needed? Here are 3 benefits that you can get by adding a bio code to your account:
1. Beautify Account Appearance
By installing several bio codes ranging from colors, badges to rank, your Free Fire game bio account will look prettier. Your bio shows who you are, so it's a good idea to beautify your bio.
2. Makes You Look Greater
Bio featuring rank, logo, badge, and unique colors make you look great in the eyes of players.
The players who face you will have the perception that you are a professional player. If you want to look great, then add a bio code to your game account, OK!
3. Can Know Game Achievements
Displaying the rank and badge in your account can make it easy for you to revisit your previous achievements.
With the bio code, then you can reflect again on what you have produced so far.
Surely you will feel proud of the appearance of the great Free Fire game bio account.
If you want your bio to be anti-mainstream, then just use the bio code above, OK! Choose everything, be it color, badge, rank, or logo.
Read Also:
Great Ways to Play Free Fire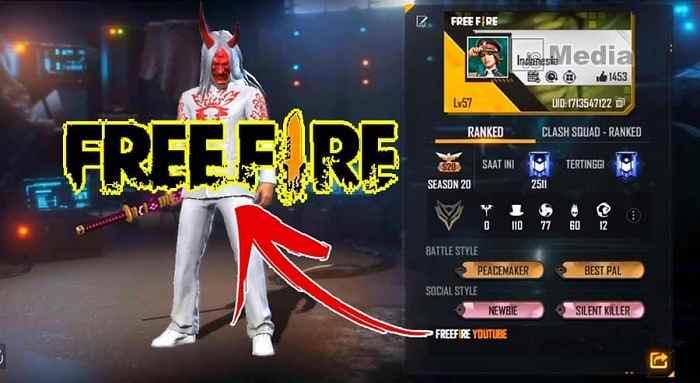 Free Fire is the best survival shooter game available on Android and iOS mobile devices.
As many as 50 players land on a desert island and they compete against each other for survival until they emerge as the last man standing and surviving.
The players are given a parachute and land at any point on the map. The players have to make ambushes, shoot enemies, throw bombs, or attack in any case in order to survive till the end and win the game.
Currently, Garena Free Fire has more than 500 million downloads on Android devices. In a way, Free Fire is one of the most downloaded games of all time.
Are you curious about the tricks behind winning every Free Fire match? For those of you who want to achieve the highest and as many ranks and badges as possible, maybe you need to apply some of the tips and tricks below to be able to win many matches:
1. Choose an Important Character in the Game
Character is a very important main part of a Free Fire game and if the player has a deficiency, it will affect the flow of your game.
The players cannot choose the right character for the appropriate map.
Free Fire has a wide variety of character sets in the game. Players have to choose a character based on their team's playing style.
Whether you want a healer, scouter, supporter, or team-damaging character, think clearly and discuss your strategy well.
2. Try Landing at the Correct Location on the Map
The trick to winning Free Fire starts with the first minute of the game. Yes, when players land on the map without any items.
You should be able to land on a part of the map where there are no enemies in the area.
You should have enough time to run through the area looking for weapons, healers, ammo, and protective gear. Without all these items, it will not be able to get out of the area easily.
You have to fight many enemies who may be ready to fight you. So, if you do manage to land in the right place, hurry up to collect the items on time and start hunting.
3. Don't Be Silent During The Game
You could say this third method is one of the most important tricks when starting a battle with a team. When you stop moving, it will be easier for the enemy to knock you down.
There's a lot of evidence to show that players who stop in the firefight will be killed faster than players who continue to move in battle.
If you are in a team fight, try to move in a zig-zag direction, keep jumping or squatting. Never be silent and keep moving so that your enemies are hard to fight.
Buy time and make it hard for your enemies to beat you in battle so that in the end, you're the one who beats them.
4. Use Vehicles to Serve You Well In Difficult Situations
The in-game vehicles are something that every player tries to defend. Vehicles are your best friend that you should make the most of. Vehicles in-game sessions help you in difficult times.
So, the function of the vehicle will help you move to the safe zone faster and avoid nearby enemies. The vehicle also acts as a great cover for the team in the open field.
You can also hit the enemy or ask your teammates to shoot the enemy. Try the tips and tricks above so you can successfully get a high rank.
Don't forget to always practice hard in order to become a professional player.
Colorful Free Fire bio code, red and white flags, badges, ranks to the Mobile Legend logo, all of which can beautify the appearance of your bio.
So, if you want to make a great impression as a pro player, change your bio and enter the codes above!
Conclusion
What are you waiting for now? After thoroughly listening to various topics related to the Free Fire bio code above, of course, as a gamer, you are increasingly determined to imitate it, right?
Don't forget also if there are other options that are no less exciting and cool to try too. Good luck trying it.