Best PDF Splitter Tools: PDF file format is useful for us for a range of purposes. However, when it is a large PDF file, you may like to split it into smaller sections.
Smaller PDFs are easily manageable, and you can share them across any platform.
Some of us think that PDF splitting is a complicated process. However, there are innovative tools to help with the process of splitting PDFs. With a few clicks, you can accomplish the process.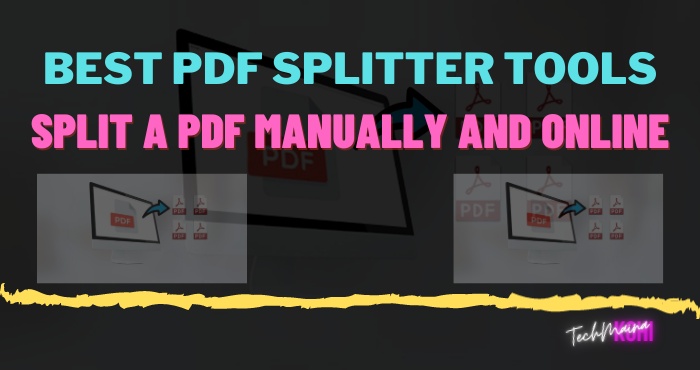 Steps To Split A PDF Manually [2023]
If you are a user of the Microsoft operating system, Windows 10, you will know that the system itself has the Microsoft Print to the PDF printer, which allows us to save any file in this format quickly and easily. However, we can always install any PDF printer on our computer.
In one way or another, these types of printers allow us to separate a PDF into several files per page without having to resort to other tools. To do this, these are the steps we must follow:
We open the PDF that we want to divide in our browser
Press Ctrl + P or select the Print option from the browser menu
We select the Microsoft PDF printer or the one we have
We display the Pages list and select the Custom option
In the field that is enabled, we indicate the page number or interval that we want to group in a file
Click on Print
We will automatically create a PDF file with the page or pages indicated
We repeat the process to divide the PDF to our liking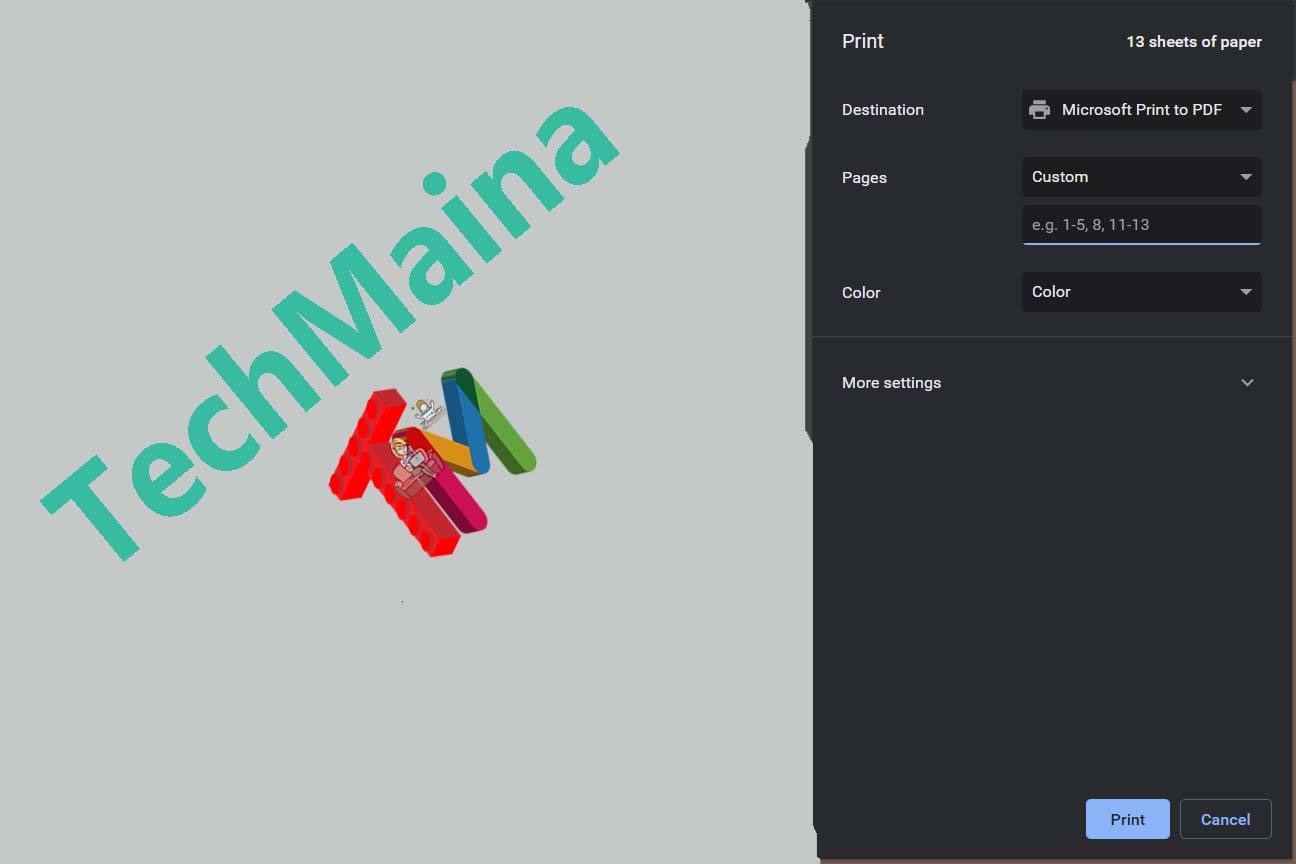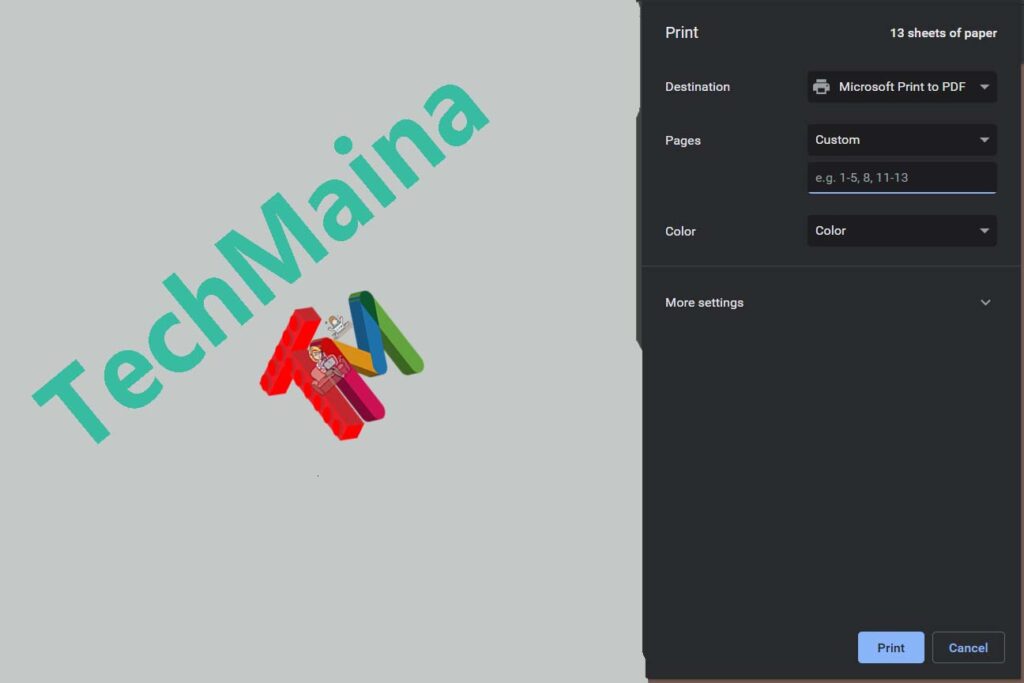 In this way, we will be able to separate our document page by page or even group several pages in different PDF files manually and easily.
Although it is somewhat more laborious, the truth is that in this way we can divide a document to our liking.
For example, we will be able to separate a page in one document or the interval between several pages in another according to our needs.
Free Online Tools To Split A PDF [2023]
Using an online tool to separate a PDF document into multiple files makes it an automatic process.
This means that it takes us much less time to do it, but on this occasion, we must know that the fact of uploading our document to any of these services means that we may be compromising the privacy and content of the same or that we cannot personalize said separation as when we do it manually.
PDF Resize:-
Along with adjusting the PDF file size, this tool also provides the option to split the pdf into individual pages online.
The best thing about PDF resizer is the premium class features that are available for free. One can upload a PDF with a maximum size of 100 MB containing 50 files.
Currently, it supports almost all text documents including .doc, .docx, .odt, .ppt and .pptx. A user can get the following split features after uploading files: –
Split large documents into individual pages
Crop or destroy document margins
Resize PDF dimensions and resolution
Rotate the page horizontally or vertically
Set multiple pages per sheet
Compress PDF file data with optimal resolution
When you split pdfs online, decide whether to split one page per file or organize a specific batch. Click the download button and get your files instantly.
Convert PDF:-
The interface of the split pdf converter tool is more friendly than other options available online.
Its large icons and easily accessible controls allow even beginners to use all the features without getting confused.
Along with computer storage space and mi.com also accepts URLs containing split pdfs. When you upload a PDF file, several important features will appear to organize the data in the best way.
Thumbnails of your pages will appear one by one sequentially. Here's a list of features you can rate:
Add other files on the same page to organize data more easily.
Drag and drop each page two recorders
Rotate all pages one by one.
Delete a specific page.
After uploading multiple PDFs, you will have the option to combine all the pages in one large file or split the PDFs into multiple files online.
After splitting, download it on your hard disk or upload it on a cloud storage drive.
Split PDF:-
As the name suggests, this tool is specifically meant for splitting large pdf online. The only annoying thing with this tool is the huge advertising banners which can confuse first-time users to find the right function.
However, it consists of all the premium features that you get after paying the subscription fee.
When you click the "Start Splitting" button, a new window will appear for uploading files.
Once uploaded, you will be able to get a preview of all pages, extract a fixed number of pages or split large PDF files online based on file size limits. As a free user, you will get the following features:
The unlimited number of files can be shared at once.
See real-time split results before you download.
Get a preview of each page for easy extraction.
2pdf:-
2pdf.com is one of the free online PDF tools with a number of useful features. You can use 2pdf for PDF file splitting, merging, and compression. Furthermore, you may rotate PDF file pages and delete some pages.
You can add watermarks to your pages. 2pdf has special tools to repair, flatten, and crop your PDF files. 2pdf is a versatile tool to help you in adding numbers to your PDF pages.
Adobe Acrobat:-
As one of the popular and user-friendly PDF tools, it has several functionalities. You can create, compress, convert, split, and merge PDF files. The best fact is that you can find multiple splitting options.
You may split the chosen PDF file based on the file size limit, bookmarks, and the number of pages. Adobe Acrobat PDF tool performs its function smoothly on any browser and device.
Nitro PDF:-
It is a highly advanced tool enabling you to split a big PDF file into more than one PDF file. You will get something more than this splitting functionality.
You can reuse pages by copying them from your PDF file. Create another file by assembling them. Moreover, PDF files can be split into a group of pages.
iLovePDF:-
To split PDF online, you can use this tool. Split and separate your PDF pages to create individual files. It is easy to upload your PDFs from Google Drive and your computer.
While selecting the PDF file, you will get two options. You may choose the Split By Range feature to merge the ranges into a PDF. Thus, you can remove a few pages from the original PDF file.
Another option for you is to Extract All Pages. When the PDF file contains 254 pages, you will receive 254 PDF files in a zipped version.
Smallpdf:-
Smallpdf, as one of the PDF splitters, provides you with several options. You can do something more than cutting out the pages. Upload the PDF and find different options for PDF splitting.
After splitting and creating separate PDFs, you can download each of these PDF pages. The tool lets you choose the pages that you like to take out of the large PDF file.
PDF2GO:-
PDF2GO is another free and very useful online tool to separate a PDF into multiple files. As in all these types of services, the first thing we have to do is upload the file, choose it from one of our storage services, or even indicate the URL of it.
Once this is done, we will see how PDF2GO shows us two icons next to each page of the document.
One of them allows us to eliminate that page and the other (scissors), allows us to indicate where we want to separate the document. This allows us to choose a separation or division by pages, group several in a file, etc.
PDFCandy:-
We could not forget PDFCandy, another free online service that is very useful to separate a PDF into several and that also has a compatible desktop version for Windows.
As soon as we go to the official website, we must add or drag the file to be divided.
Next, we will be shown a thumbnail view of the file and the options to divide it into individual pages or choose the intervals.
Therefore, PDFCandy allows us to customize the range of pages that we want to separate into a separate file with great ease.
SodaPDF:-
SodaPDF is another website that we can turn to when we need to divide a PDF into several files.
It is an online application that with the simple fact of uploading our PDF file, allows us to upload files from the PC, Google Drive or Dropbox, it allows us to divide the said file into other smaller PDFs in just a few seconds.
It is an online tool that we can use totally free and that also now has a version to be able to divide PDF without the need for an Internet connection from the desktop itself.
PDF Sam:-
PDF Sam is a very popular PDF splitter app among professionals. This particular application will allow you to experiment with PDF files however you like.
For example, you will be able to edit documents, you can also rotate them and even merge and split them very easily.
PDfill:-
This app app makes handling PDF files much easier. PDfill can help you cut or split a PDF file into many parts that allow you to edit it.
Once you are done with the editing part, you can merge the files again to get an enhanced PDF file.
Conclusion
Moreover, you may merge PDF pages and convert those PDF files into Word formats. The tool also helps you in compressing your files.
You can now compare these tools and pick the best one for your needs. Most of them are free PDF splitting tools with a high functional value and an easy-to-use interface.