In this article, we are going to share with you on How to Fix Instagram Feed Not Loading Error. So, let's get started…
In India, Instagram is arguably one of the most widely used social media.
Instagram itself is arguably very stable, but still, it sometimes has certain issues, such as the message "unable to load news feed."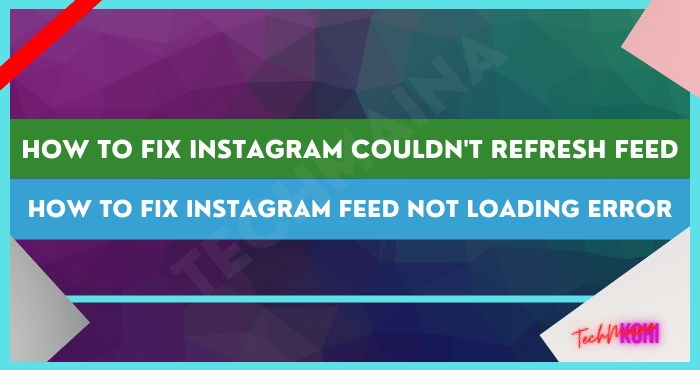 When this message appears, later Instagram will only display a blank image. Even if you've done the refresh repeatedly.
For those of you who are experiencing this problem, here I will discuss how to solve Instagram that can't load news feed.
How to Fix "Couldn't Refresh Feed" on Instagram
The cause of Instagram not being able to load the news feed, is generally caused by an internet connection problem that is not running smoothly.
Although rare, sometimes this problem can also be caused by the effects of Instagram server disruptions.
You can follow the steps below one by one, or adjust to the error condition.
1. Check Internet Connection First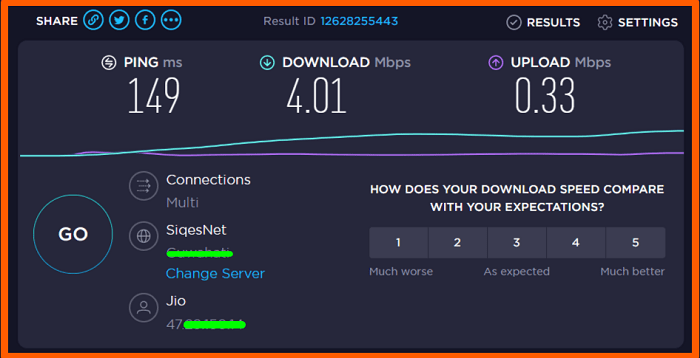 First, you can make sure first that the internet connection that is used is stable or there are no disturbances.
How to make sure, you can check internet speed or stream videos on Youtube.
If your internet speed is stable, then there is no buffering when streaming, it means that your connection is smooth.
Whereas if it's the other way around, it could be that this Instagram problem is from the connection used.
Read Also:
2. Force Stop Instagram
Application problems on Instagram can also prevent news feeds from loading. I don't know if it's a bug or some other reason.
To solve this problem is not difficult. You simply do a force stop/force stop.
Here's how to force stop Instagram:
Please enter the Phone settings first.
Then open Application settings.
Then search for the Instagram application.
Tap the Force Stop button.
There will be a notification later, please select the Force Stop menu.
Done.
3. Try Clearing Instagram Data
After you try to force stop but Instagram still can't load the homepage, it could be because of cache data that has accumulated.
To solve this problem, you can try deleting Instagram data. The steps are like this:
Open the Instagram application first.
Look for Application settings.
Select the Instagram app.
Then tap the Storage column.
Then tap the Clear Data button.
Finally, tap OK to confirm wipe data.
Done.
If the data has been deleted, please try to open the Instagram application again. Then try refreshing the Instagram homepage to make sure the problem is resolved.
4. Turn on Airplane Mode Temporarily
The next way you can try is to temporarily turn on airplane mode, then turn it off again.
The purpose of this method is to refresh the internet connection that you are using. So that later it can be smoother.
The method is quite easy, please slide the top menu, then activate Airplane mode there. Wait a few minutes, then turn it off again.
Read Also:
5. Turn off the Phone for a while
A buggy phone system can also cause the Instagram homepage to not load. But this problem can also be easily solved, namely by restarting the cellphone.
Please press the Power button and select Power Off . After the phone turns off, let it sit for a few minutes.
Continue to restart the cellphone and check whether the problem with the Instagram homepage that couldn't be loaded earlier is normal or not.
6. Reinstall Instagram App
Reinstalling or reinstalling the Instagram application can be your alternative choice when experiencing this homepage loading problem.
This reinstall serves to solve bug problems on installed Instagram. For how to reinstall it, you can simply delete the Instagram application.
Then reinstall the application, then check whether the Instagram homepage is normal or not.
7. Check Instagram Disturbance or Not
If you have tried all the methods but Instagram is still having problems, it might be because Instagram is being disturbed.
Because you need to know too, the Instagram application can be disrupted. These disturbances generally make Instagram inaccessible normally.
For how to check it, you can try opening news sites that discuss technology. Usually, we can get information about the disturbance quickly.
The Final Word
This problem with the homepage that can't be loaded on Instagram can happen at any time. The causes are various, ranging from internet connection to being interrupted.
Please try one of the solutions above. Or just adjust to the conditions. Don't forget to leave a comment if you have any questions.
Hope it is useful.