Overwatch not launching on Windows? Be calm! This is actually a weirdly frustrating error notification that many in-game users have reported.
According to some reports, it is shown as running in the system task manager, but it does not launch.
However, you are certainly not the only one in this case. Fortunately, there are some fixes that allow you to easily eliminate the error of launching a running game.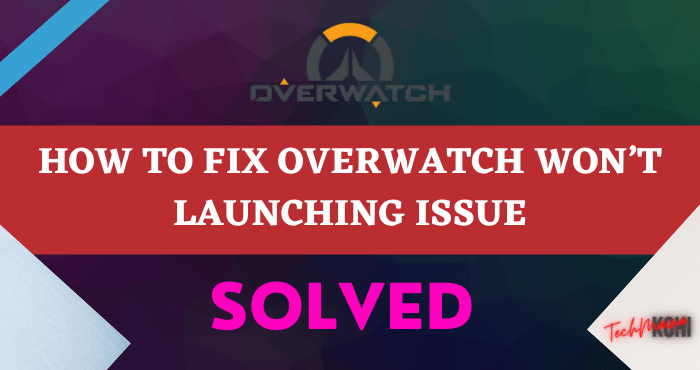 Why Overwatch Won't Launch?
We have studied several user reports and have come up with a set of solutions that can be used in order to resolve this particular issue: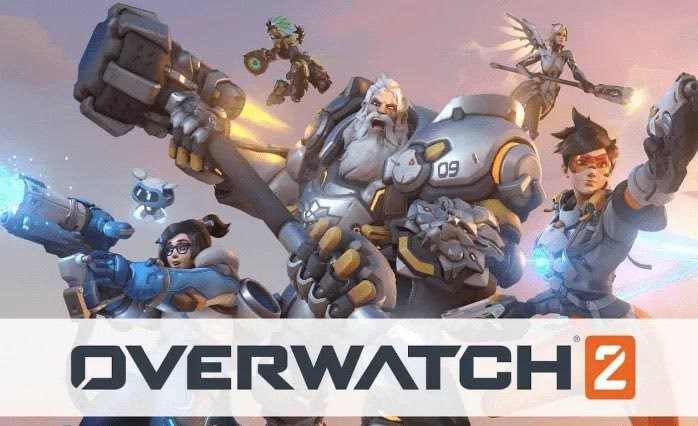 Missing files:
It is possible that important files are missing required at startup. Therefore, due to the unavailability of these files, it might face some issues while launching.
Corrupted cache:
Game DVR:
DVR is a Win 10 utility that allows users to record, stream, and take screenshots while playing the game. However, this utility can sometimes cause fps drops and even prevent it from working properly.
Battle.net Tools:
The folders or obsolete files, corrupt or missing can cause problems with the desktop application Blizzard Battle.net and customers of the game.
Background apps:
In some cases, an app running in the background can also interfere with some game components and prevent proper functioning. It's best to turn off all background apps before trying to play Overwatch.
Windows obsolete:
It is also possible that your Windows installation is out of date, which explains this problem. It is best to keep your Windows up to date to make sure that the problem does not trigger on your computer.
Read Also:
How to Fix Overwatch Won't Launch Error [2023]
Here we will be shared the best simple method to how to solve the error of overwatch won't launch issue.
Method # 1: Repair Files
When you have an issue with Overwatch, " Battle net" helps you resolve it. On the launcher, it includes several utilities, and the one you can try is the Scan and Repair tool.
To use this utility, follow the steps below:
Open the Battle.net client
Go to the " Overwatch " section
Now click on the "Options" button and in the menu that appears, click on " Check and Repair"
A new window appears and click on the button " Start verification "
Finally, you just have to wait for Battle.net to check and fix any issues in your files.
Method # 2: Delete Blizzard Folder
It works smoothly on your computer thanks to all the files stored there that allow this game to reuse common data.
Sometimes this data gets corrupted or blocked by a Windows feature.
So you can try deleting the Blizzard folder to fix the Overwatch issue:
Open the task manager using the keyboard shortcut Ctrl + Shift + Esc
There, select the agent process. exe or Blizzard and click on the End task button
If you can't, find the process, click the More details button, and there try to find the Blizzard process to finish its task.
Once the process is complete, open the Run window using the Win + R keyboard shortcut
In the box, copy the path % Programdata% and press Enter
File Explorer opens, finds the Blizzard Entertainment folder there, and deletes it
Now restart the game, and hopefully this time it starts up fine
Method # 3: Check for Software Conflicts
Overwatch will not launch if any software on your PC is interrupted. In such cases, you are required to troubleshoot.
Guides are available online to troubleshoot your computer. Once you've done that, the problem should be resolved.
Method # 4: Update Device Drivers
Another reason users have difficulty launching Overwatch is that it is an outdated or unsupported driver. To resolve this issue, you need to update your drivers.
Updating the drivers can be done manually. However, software like " Driver boost " can be used to update the drivers automatically.
This software is recommended for those who don't want to go through the manual process.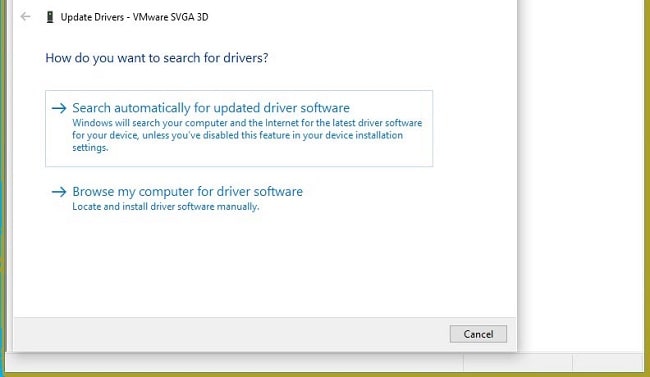 Method # 5: Servers are Down
Sometimes the problem may not be with you. Blizzard performs regular maintenance on its servers, which may be the reason why your game is not running.
Try checking the status of your servers online, but the only solution is to wait for Blizzard to complete the maintenance check.
Method # 6: Disable DVR
Game DVR is a Windows 10 utility that allows users to record, stream, and take screenshots while they are playing.
However, this utility can sometimes cause drops in fps and even prevent the game from running smoothly.
That is why in this step we are going to completely disable the application for which:
Open the Start menu and click on the Settings icon
Click on " Games ".
Select " Game bar" from the sidebar
Disable all options on this site.
Select " Game DVR ".
Disable all options
Likewise, select and disable it.
Launch your game and check if the problem persists.
Conclusion
In this article, the 5 easiest and most effective ways to troubleshoot issues are explained to fix Overwatch not launching issues.
Moreover, you can also offer more fixed solutions, but the above-mentioned troubleshooting ways are very handy to fix the Overwatch game launch issue.
So, trying to perform the fixes mentioned above to see which one gives you ultimate problem-solving.