Howdy friends, are you facing the issue "error code 0x80070570" in your pc? well, in this post we will share the best way to fix windows error code 0x80070570.
" Windows cannot install required files. The file may be corrupt or missing. Make sure all files required for installation are available and restart the installation. Error code: 0x80070570 ".
Normally, if we are reinstalling Windows, the process will continue, until Windows manages to enter the main window.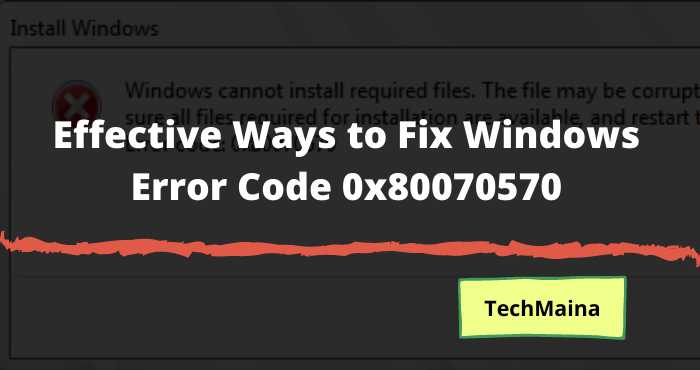 Even so, it's not uncommon, you know, that a certain error appears in the process. For example, like the corrupt message above.
Well, for those of you who are confused because you are experiencing this problem, don't worry, because here I want to discuss the solution.
Cause of Windows Error Code 0x80070570
The causes of the error code 0x80070570 are actually several. Among them:
Hard Disk Damage: For example, bad sectors on the drive that we choose to install the system.
Corrupt Registry: The corrupted registry that is meant here, is the one contained in the installation file.
RAM Damage: More or less the same error condition as a hard drive.
Corrupt Installation Files: This is most often the case, where the Windows files we want to install are damaged.
As a result of some of the causes above, this problem finally occurred, both in versions of Windows 7, Windows 8, and Windows 10.
Well, I myself have encountered this error code several times in these versions of Windows. Therefore, I already understand enough about what steps to take to overcome it.
How to Fix Error Code 0x80070570 [2024]
For those of you who are already curious, just go ahead, we will discuss how to solve it here:
1. Check the Windows Installation Files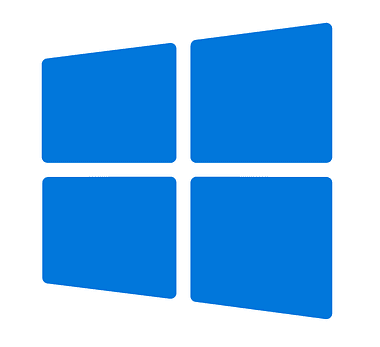 As stated in the message, namely "unable to install the required file, because it is lost or corrupted ", then this condition can be caused because the installation file in it is damaged.
Well, this condition is one of the things that happens quite often, you know. But fortunately, the way to overcome it is still relatively simple and easy.
Try checking the installation file manually first (check via another computer). But if you want it easier, then you can immediately replace it with another installation data.
For those who use a DVD, this problem is very risky if there are scratches on the surface.
In addition, sometimes this can also happen due to burning failure or failure when creating a boot file (in flash media).
2. Set the BIOS from IDE to AHCI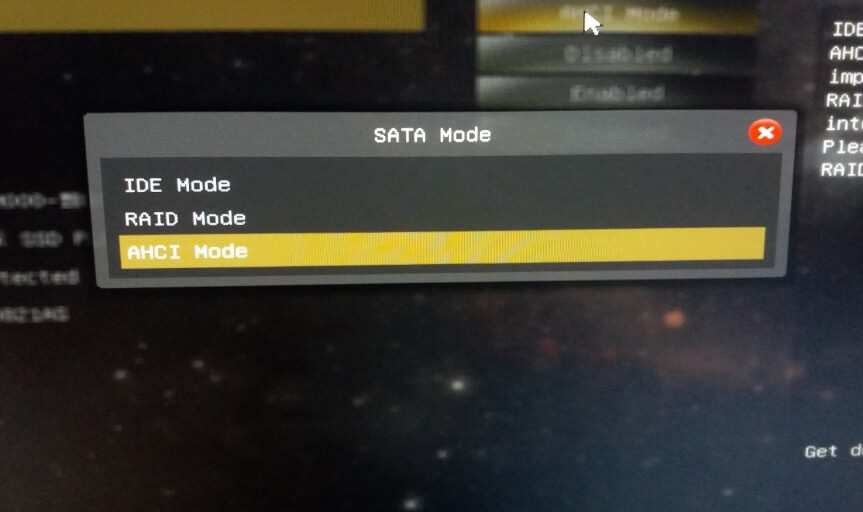 For some motherboards (especially new ones), the BIOS settings must be changed from IDE to AHCI first, if you want to install an older version of Windows, such as Windows 7.
Because if not, often the message fails to continue the installation process will appear.
How to replace it yourself varies, depending on the type and type of motherboard used. But generally, you can find it in SATA or storage settings.
The example image above, taken from the motherboard I use.
3. Check Your Hard Drive
A damaged hard drive will result in an error installation process because the required sectors cannot be used to store data.
The only solution that can be done, is to remove the hard drive, then check it through another computer.
First check, whether there are bad sectors or not?
Furthermore, if you do find bad sectors, then you better replace the hard drive first. The reason is, that this bad sector feels a bit difficult if you have to repair it yourself.
4. Run Memtest86 to Check RAM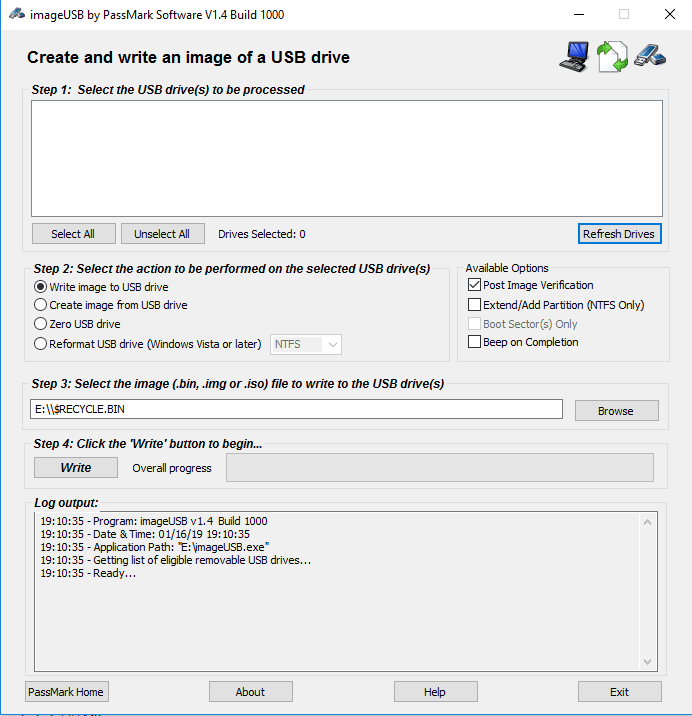 Because we don't know the condition of RAM that is used normally or not, we can use other software to check it, namely using Mestest86.
The method of use is very easy, you know. We don't need to move RAM to another computer, but only need to make it bootable with a flash disk.
The method is like this:
Please get the Memtest86 application first.
Extract the file, then open the installer data.
Connect your flash drive, then Create a bootable file from the installer. Note, because the flash data will be erased, so please backup the data first.
If so, restart the PC, then boot the flash to run Memtest.
The use of Memtest86 is highly recommended because errors in RAM are also at risk of causing an error code 0x80070570.
Moreover, this condition is different from the hard disk, where how to check the condition of RAM is still not widely known by people.
So, what if the RAM is damaged?
The solution, you can try cleaning the brass in RAM first using an eraser. Then also replace the installation slot. For example, if you were in slot 1, now move it to slot 2. And vice versa.
Apart from that, if you want a simpler and more effective method, try changing the RAM as well.
5. Move Your Files to a Different Directory
If you get error 0x80070570 when you try to delete certain files, you may want to try moving them to a different directory.
The easiest way to do this:
Right-click a file, and
Select Cut from the menu.
Navigate to a different folder,
Right-click an empty space and
Then click paste.
This should move your files to a different location. Users reported that to fix this error you need to restore the files to their original location, so repeat the process and return the files to their original place. This should fix the error and now you can delete the file.
6. Perform Startup Repair
While in Windows 10, go to the Start Menu and click the Restart button while holding down Shift on your keyboard. When your computer restarts, boot into Advanced Startup Options.
Click on Troubleshoot> Advanced options.
Then click Startup Repair. If prompted for an administrator password make sure you enter it.
Startup Repair will now try to repair your computer and once it's done you'll see a report saying whether the repair process was successful or not.
7. Disable Your Antivirus
In most cases, error 0x80070570 occurs while copying files on your hard drive. This could be caused by your antivirus software, so it is recommended to temporarily disable your antivirus. If that doesn't work, you should consider switching to a different antivirus solution.
The Final Word
After you have done 4 solutions to solve the message " Windows cannot install required files. The file may be corrupt or missing, so you can immediately install Windows again.
That way, it is hoped that the errors that appeared earlier can disappear, and the installation process can continue normally.
But if not, you can ask for more details about the problem, via the comments column below. Maybe later I can help.
May be useful.