In this article, we are going to share with you on How to Delete Roblox Account.
Deleting a Roblox account is a common thing that a person does. Starting from a problematic account or even a problem with the account so that you can't use some of the features in the Roblox game.
Roblox is a fun service for you to use. However, if you don't play it anymore, you may want to delete your account completely.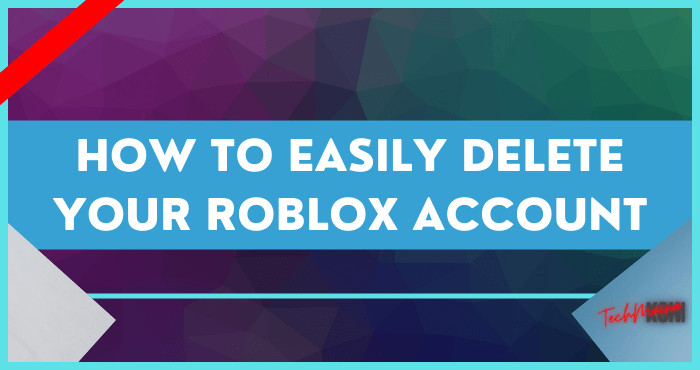 Well, to delete this Roblox account, it's not as easy as deleting a Facebook account. Because Roblox does not provide a way to deactivate his account directly.
So you have to take some additional steps to delete your Roblox account.
Read Also:
Why Roblox Games Are Suddenly Popular?
Roblox suddenly became popular during the Covid-19 pandemic era last year. Basically, Roblox is a sandbox that allows users to create their own games.
They can make simulations ranging from raising wild animals to throwing a festive party. Roblox is similar to Minecraft, providing the widest possible space for users to realize their imaginations.
Since its release in 2006, Roblox has become a 'gathering' place for children. some organizations also use Roblox to teach kids coding.
In addition, Roblox also provides an opportunity for its users to monetize their work on Roblox. They can sell in-game items such as virtual clothes or pets and earn real money.
Easy Ways to Delete Your Roblox Account
Roblox games do not provide an automatic way to delete your account. On the other hand, if you really want to delete the Roblox account, then you can contact Roblox customer support on the Contact Us menu.
From that menu, you will fill out the company's online support form via a web browser and ask them to properly delete your account.
In filling out the form, you will usually be asked to fill in several things, starting from your username, email, and also the problems you are currently facing until it leads to the deletion of your Roblox account.
And finally, you will be asked to write a description of the problem you are currently facing with your Roblox account ownership.
So, to get the Roblox online support form, do the following:
Open your browser and visit the link roblox.com/support.
Fill in your name and account details.
In the help category, select " Billing & Payments ".
Then at the bottom, select " Cancel Membership ".
In the " Problem Description " column, write a polite message, such as " Delete my account completely ", then click " Send ". Or you can tell more details about the problem you are having.
According to the support website Roblox, once your data has been submitted, a customer service representative will contact you and try to fully verify your identity before actually deleting your account.
So you may need to wait a few days to resolve this issue so that your account can be deleted from Roblox.
Read Also:
How to Cancel Your Roblox Membership
If you just want to cancel a recurring Roblox membership instead of completely deleting your account, that's a lot easier for you to do.
First, you just need to go to the Roblox website, then click the cog in the top right corner of the page.
Later a menu will appear, select " Settings ".
Go to the " My Settings " page, click " Billing " on the sidebar, then click " Cancel Renewal ".
You can follow the next steps to cancel your recurring membership.
How to Restore a Deleted Roblox Account
If you change your mind about an account that you have deleted, there is one option available to you that can restore your account.
Email [email protected] and explain the situation.
Provide as much detail as possible about your old account and explain why you want it restored.
Hope for the best! There's no guarantee your data is still available, but it's worth asking if you have one.
How to Uninstall Roblox
If you have deleted or left your Roblox account, you may also want to uninstall the software. It's as easy as uninstalling any other software.
Windows and Mac have different instructions for uninstalling the software, but it can take a few seconds to do so.
Android and iOS users have slightly different methods for deleting apps, but it's also simple.
Tip: Want to be extra thorough about Windows? Roblox recommends that you navigate to C:\Users\(Your Windows Username)\AppData\Local to delete the Roblox folder. Mac users should go to Documents and delete the Roblox folder there.
Hopefully, it can be useful for you.