How to Use IDM – Actually, there are not many software or applications that can be relied on when downloading.
However, by using Internet Download Manager (IDM) we can get a faster, more stable, and more customizable download speed if there is a problem when the download fails.
Lots of computer and laptop users who have used this software/application. For me, this IDM software must be installed on your PC or laptop.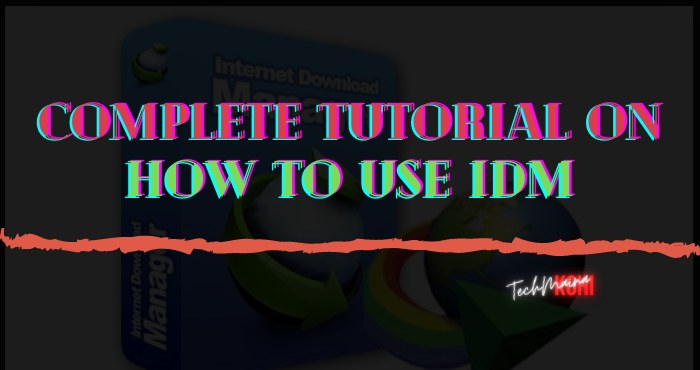 IDM software is very easy to install. You only need to buy the original IDM license at a fairly affordable price.
In terms of appearance, IDM is designed to be very easy for everyone to understand and its use is also very easy to use.
Although IDM is very easy to use, some people are still confused about how to use IDM to download a file from a browser. Here I will share how to use IDM on a PC or Laptop.
Are you looking for free IDM serial key or IDM serial number, if yes, then well, in the previous article we have shared the
Free IDM Serial Key
, you can check out our previous post.
How to Install IDM
Please buy and download IDM with the original license
You can buy on the official IDM website internetdownloadmanager.com or through several IDM official resellers who also sell official IDM licenses.
After you have downloaded the IDM file, you can simply install the setup file as usual, just click the next button >> next >> install >> next >> just close
IDM installation process is easy, even in less than 1 minute
How to Initial IDM Settings
For those of you who are just setting up at IDM, actually, there are no specific steps. Even if there is, I suggest that you first study the appearance and menu of IDM.
I include checking steps regarding the initial IDM settings:
1. Open IDM
2. Click Options
3. On the General tab, make sure the browser you are using is properly checked/ticked as shown below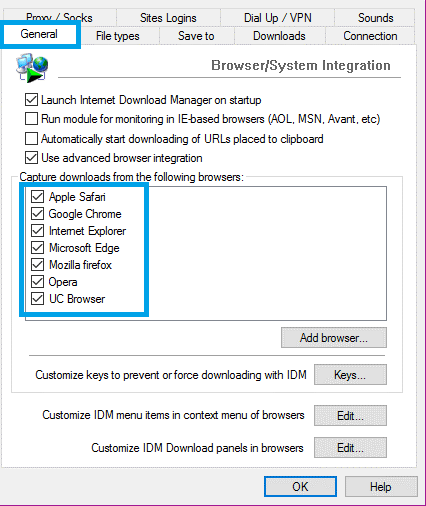 The check function here is to integrate IDM software with the browser you are using. If the browser used is not checked, then the automatic download feature from IDM will be disabled. So that automatic IDM is also not active in the browser.
4. Then check the options> file types
Try to file extensions that contain fairly complete extensions, such as MP4, ISO, RAR, ZIP, MKV, FLY, MP3, WAV, etc. as shown below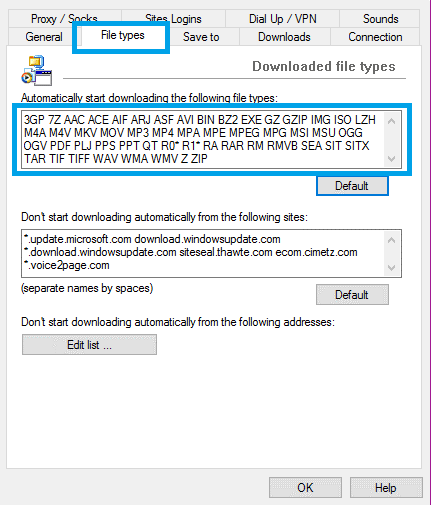 Read Also:
How to Use IDM in the Browser
There are important things that need to be considered for using IDM in the browser, namely if IDM has released the latest IDM version updates.
So make sure that besides the latest version of IDM, the browser you are using must also be the latest.
Lots of people use the latest version of IDM, but the browser is not up to date / has not been updated.
So this will cause compatibility problems that later make IDM unable to integrate with the browser.
Please feel free to update your browser first if it's still not on the latest version. If so, please update IDM to the latest version too.
Furthermore, there are other things that need to be considered is to make sure IDM is integrated with your browser.
Usually, IDM will automatically integrate with the browser when it is just opened. However, sometimes there are conditions where this automatic feature is not active.
The feature is Extensions. How to check it is like this:
In the Firefox browser:
Please open the Firefox browser >> click the menu button at the top right of Firefox >> then click Add-Ons (CTRL + Shift + A)
Check and make sure the list contains the IDM Integration Module extension and is also active.

In Chrome Browser:
Please open Google Chrome browser >> Click the menu at the top right >> click more tools >> click extensions.
Check and make sure your Chrome extension has the IDM Integration Module and is also active.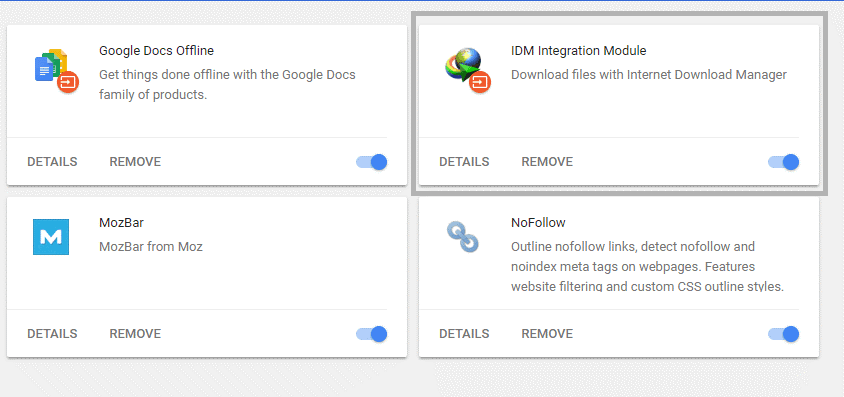 Read Also:
How to Download Files Using IDM
If you have done the above process, then you don't need any other settings.
How to download files using IDM is very easy, then a download notification will appear from IDM in the browser which will automatically appear.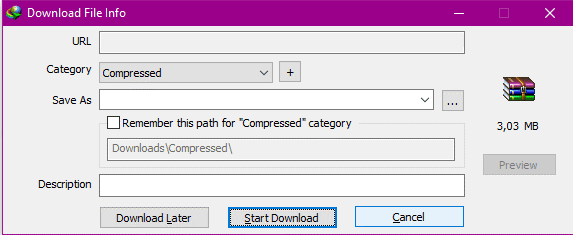 It's very easy, isn't it how to download files using IDM?
Those are the easy steps about how to use IDM. The point is, using IDM and downloading files using IDM is very easy and not difficult if you follow the steps above.
And most importantly, make sure that IDM and your browser are also updated so that compatibility is maintained properly.
May be useful.