Are you facing the problem "Api-Ms-Win-Crt-Runtime-l1-1-0.dll is Missing"? Don't worry! In this article, we will share the best solution to solve the error.
Do you know? In Windows, there are various types of system data, where each type has a different function.
Simple examples, such as Visual C files, DirectX, to drivers.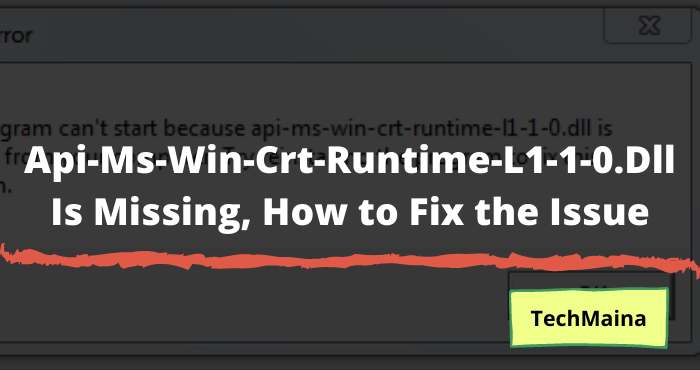 This kind of data actually belongs to the category of additional partitions. Even if it's not installed, it shouldn't be a problem for the computer, so the computer can still be used normally.
However, it's a different story if you want to install and open certain large programs.
If the required system data is lacking, an error message might appear. One of them is like " api-ms-win-crt-runtime-l1-1-0.dll is missing " which will be discussed here.
Causes of " Api-Ms-Win-Crt-Runtime-l1-1-0.dll is Missing " Error Message
Well, the api-ms-win-crt-runtime-l1-1-0.dll file is actually a part of Visual Credits.
It is not impossible if this message appears because you have not installed the application.
In addition, this message can also appear if it is caused by any of the following:
Registry corrupt.
The DLL file is lost (accidentally).
There is a virus.
Wrong setting.
Runtime files are needed by most of the applications in Windows, including games and drivers.
Therefore, it will certainly be quite annoying if an error occurs.
But take it easy. There is a solution, really.
In the previous article, we have shared how to fix the "
BOOTMGR Is Missing
" issue, so you can check out the post.
How to Overcome " Api-Ms-Win-Crt-Runtime-l1-1-0.dll is Missing File "
So, to fix this, there are several things you can try.
Please follow the steps below. Hopefully, the problem goes away, and the apps you want to open can return to normal.
1. Install Visual Credits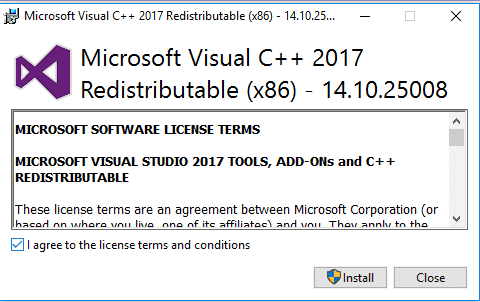 Visual Credits (Microsoft Visual C ++) are part of a system component that must be installed when you want to run a certain program, where the function itself is to activate the C and C ++ programming languages.
When Windows was just installed, this file was not installed by default. Therefore, we have to manually install it ourselves.
How? Please follow these steps:
Download the first Visual C ++ from Microsoft's official website.
Open the application.
Check the Accept License Agreement column.
Click on Install.
Wait for it to finish, then close the installer.
Oh yes, there are many versions of Visual Credits, you know. Among them:
2005.
2008.
2010.
2012.
2015.
2017.
And others.
Which version should I install? My advice is to just install everything so that the message " runtime-l1-1-0.dll is missing " that is being experienced can be 100% lost.
Oh yes, you can also check out the following video, to see a detailed overview of the installation process. There are also a few additional tips:
2. Repair Visual Credits Program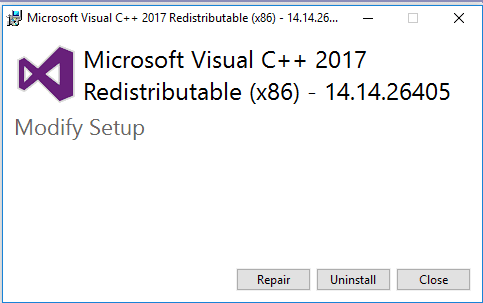 If you have previously installed Visual Credits, then it is possible that the program is experiencing errors or is not running correctly.
This condition can indeed occur, so there is a risk of triggering certain errors. For example " crt runtime l1 etc missing ".
If there is an error like this, actually just reinstall the program, or you can repair it :
Open the Control Panel (you can search it via the search column ).
Type the Program icon > Then select Program and Features.
Look for Visual Credits 2015 or Visual Credits 2017.
Right click> Click Change > Then click Repair.
Next, please test again the application error that appears the message " runtime missing " earlier. If you can't, try to repair all Visual Credits in the Control Panel.
3. Install the NET Framework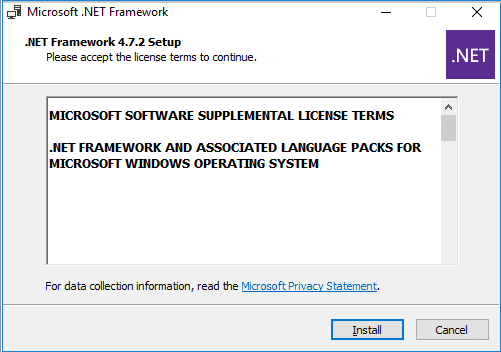 Just like Visual Credits, NET Framework is also a system application whose role is needed by certain programs.
Although not directly related, but the " crt runtime " error that you experience can be minimized by installing this program.
The method is like this:
Download the first .NET Framework on Microsoft's official website (download the latest version).
Open the application.
Check the License column.
Click Install to continue.
Wait for the process to complete
If so, restart the computer first, then test the error application you want to run.
4. Update Windows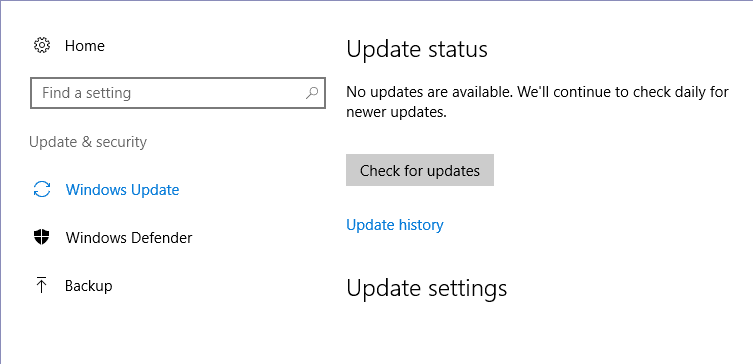 Performing a Windows update has proven to be very effective in overcoming certain problems with applications, including the message " dll is missing ".
Each version of Windows has a different update method.
Well, for Windows 10, you can follow this method:
Open Windows Settings.
Enter the Update & Security menu.
Tap Check For Updates.
Then update if it is available.
If so, please restart.
5. Reinstall the Error Application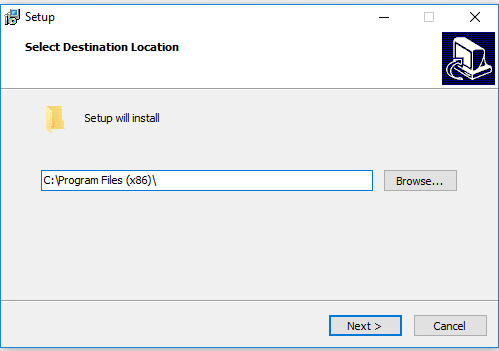 Apart from Visual Credits or other system programs, the message " api-ms-win-crt-runtime-l1-1-0.dll is missing " can also be caused by an application error.
For example, such as corrupt in the installation process. This condition can make the stored registry incorrect.
The solution:
Try reinstalling the error application as usual.
Using apps with new, different data (usually affects).
Try using the updated version of the application.
Oh yes, if you want to reinstall, don't forget to uninstall the old application first. Use CCleaner to make it cleaner.
6. Reinstall Windows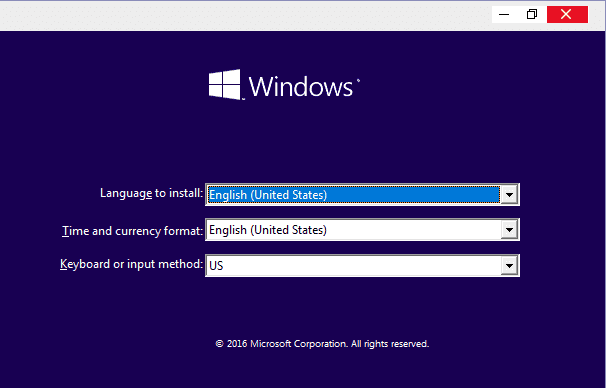 Just a little info, the Api-Ms-Win-Crt-Runtime-l1-1-0.dll file is in the Windows folder.
If you have tried installing Visual C ++ to the NET Framework, but it doesn't work either, then it is likely that this problem originates from the Windows system.
The solution is, the easiest way is to reinstall Windows, then install system programs and applications again, and finally try to test again.
Closing
That is the discussion on how to solve the problem with the error message " file crt-runtime-l1-1-0.dll missing ".
The solutions above can be said to be quite effective. You can try them one by one.
If it doesn't work, or there are things you want to ask, please send them in the comments below.
May be useful.