Want to make animated GIFs on your Android or iPhone? You can install some of the following Best Free GIF Maker Apps on your smartphone to make animated GIFs easily.
GIF or Graphics Interchange Format is a display format for animated images or those that can move repeatedly with a very short duration.
In contrast to other image formats such as JPEG, JPG or PNG which display the image as it is alias statically (not moving).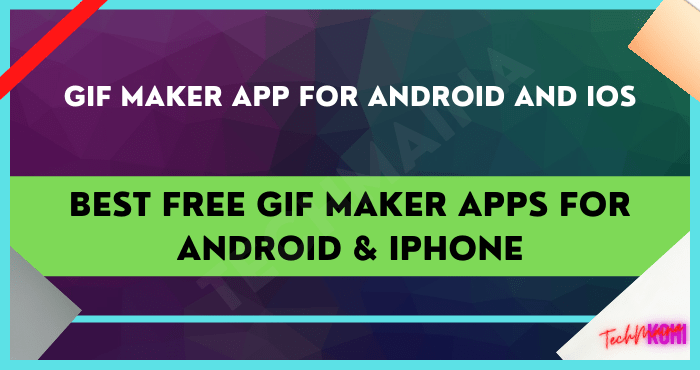 Animated GIF is one of the most popular image formats used on various social media, for results and purposes in various ways.
For example, for MEME, making WhatsApp stickers in GIF format, for LINE application stickers, and so on.
In the past, to produce an image with an animated GIF format, it required a computer/laptop device using image editing applications such as Photoshop, Photoscape, and others.
Currently, it is enough to create animated GIFs from your mobile phone with the help of additional applications, which you can install from the Play Store for Android users, or in the App Store for iPhone users.
If you already have a smartphone, all you have to do is select and install the application to create animated GIFs on your cellphone, which we recommend below.
List of Best Animated GIF Maker Apps on Android Phones & iPhones
1. PicsArt Animator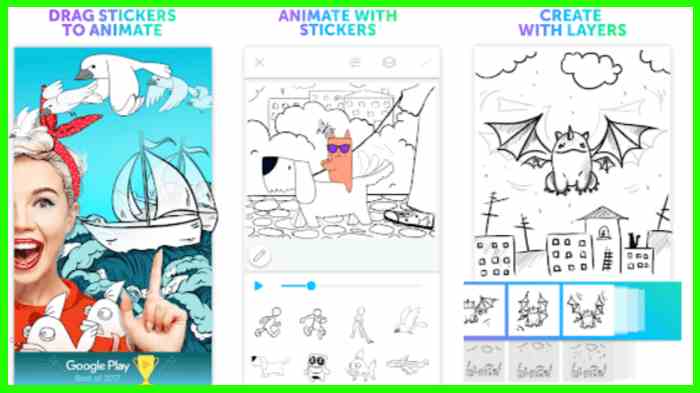 PicsArt Animation is an animation maker application in both GIF and video formats.
Actually, this application is another application from PicsArt Art & Design, which was first known as the best photo editing application.
PicsArt Animation has a variety of interesting tools that you can use to edit animated GIFs.
The excellent feature of PicsArt is that you can add stickers and text to an object that you are editing.
In addition, you just choose a variety of frame styles provided by the application to add to the elegance of your animated image edits.
PicsArt Animator also adds various default animation models. Among the existing features, the favorite is the Dray feature, a feature that allows you to edit or create your own animation on your smartphone.
[
Play Store
] [
App Store
]
Also Download:
2. Video2me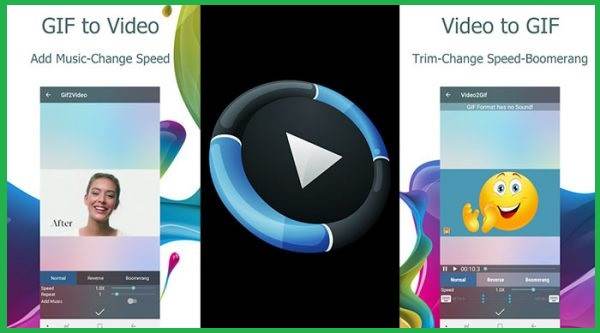 Video2me is the best-animated GIF maker app and also a favorite app by Android users. With a total of more than 28,000 users.
The app has an attractive interface with features and navigation to create GIFs that are easy to understand and use.
With the Video2me application, you can collage some of the animated GIFs that you have previously created.
You can also embed various stickers of your choice and customize it as you wish. You can also use the Video2me application to create stickers for WhatsApp, LINE, and edit Instagram videos.
[
Play Store
]
3. GIF Maker – GIF Editor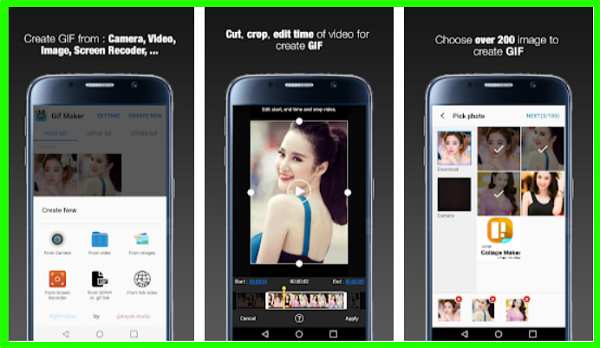 GIF Maker – GIF Editor is the most fun application for creating animated GIFs on smartphone devices.
More than 80,000 users have installed the GIF Maker – GIF Editor application on their smartphones.
The excellent feature of this GIF animation editing application is in the form of cut and crop videos.
Not only can you edit images into GIFs, but you can also take video clips of any format that can be saved directly into GIF format.
Even from the video clip, you can still add any text with a wide selection of fonts with the style and color you like.
For those who are trying to make memes using Android smartphones or iPhones for competitions, try making Memes from the GIF Maker – GIF Editor application.
Then we'll see if your meme can win 1st place in the Ministry of Education and Culture's meme-making contest.
[
Play Store
] [
App Store
]
4. GIFMob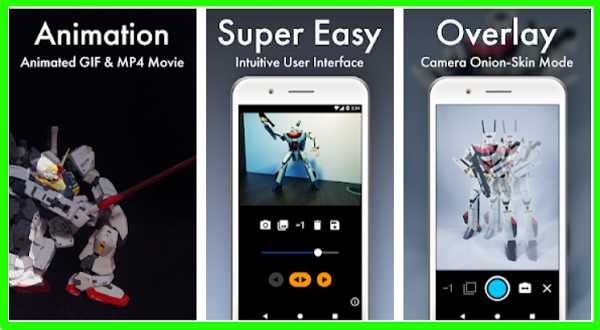 GIF Mob is also a GIF maker app with lots of interesting features but it looks pretty simple.
If you are looking for an application to make animated GIFs with a size that is quite light but rich in features, then you must install the GIFMob application on your Android smartphone or iPhone.
In general, this application is very easy to use. The navigation is also very easy to understand.
With the GIFMob application, you can directly edit images in the gallery or directly take pictures via the rear camera and front camera.
You can edit or create animated GIFs with different patterns. Whether it's using a portrait or landscape pattern.
[
Play Store
] [
App Store
]
5. StickDraw – Animation Maker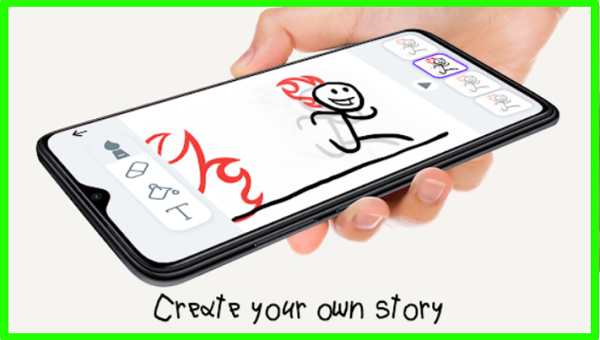 StickDraw is a powerful GIF animation maker application. Although the interface is simple, this application is very reliable for creating animations with your own style.
The animation edits with your StickDraw Animation Maker can be saved in the video (MP4) or GIF format. The application developed by Bingzer has already gained more than 1 million users.
For those of you who like to draw using applications but every stroke feels so smooth and orderly, you can try installing this application on your Android phone or iPhone right now.
And produce your best animation to share to Facebook, LINE, WhatsApp, Twitter, Instagram and other social media.
[
Play Store
]
6. GIF Maker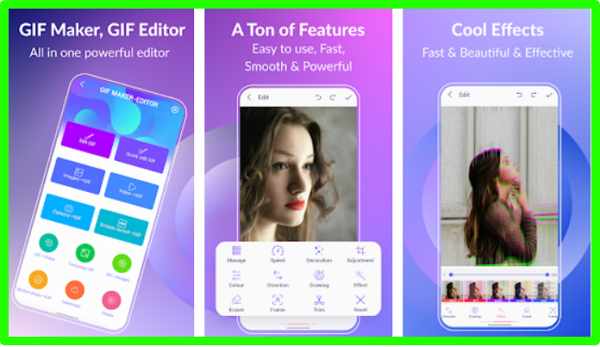 GIF Maker allows anyone who has an interest in editing images and then saving them in GIF format using a mobile device.
For those who want to make memes, stop motion, to upload to Instagram, Facebook, WhatsApp, and so on, it is recommended to make it in Gif Maker.
Why should you use Gif Maker? Because with this application you can make animated GIFs with a long enough time, ranging from 5 to 25 seconds for one GIF format.
In addition, the Gif Maker application also allows you to create animated GIF files with the highest/best resolution.
Want to create animated GIF files on your Android smartphone with a longer duration? Use the Gif Maker application.
[
Play Store
]
7. GIF Studio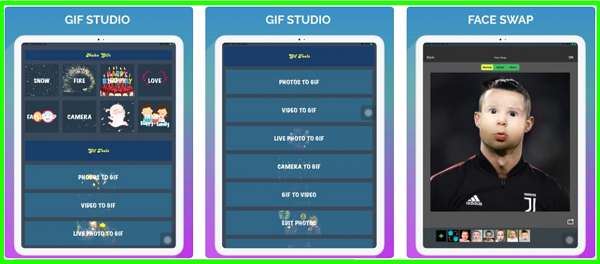 GIF Studio is an animated GIF image editing application that allows you to add a watermark to the GIFs you create.
Like other GIF animation editing applications, GIF Studio is also equipped with quite a variety of features.
All you have to do is upload an image in your cellphone gallery, or just check or record an image using the camera on your cellphone, then edit and animate it directly with GIF Studio.
[Play Store] [
App Store
]
8. DU GIF Maker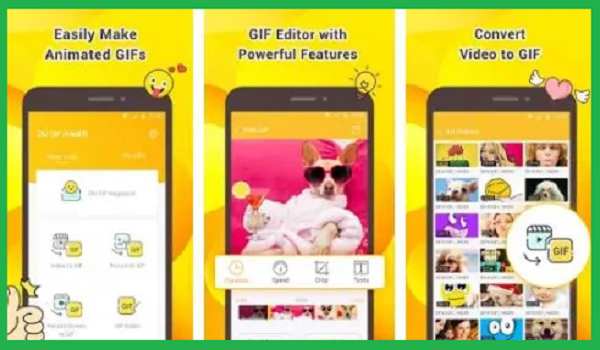 DU GIF Maker is the handiwork of Screen Recorder & Video Editor, specifically as a GIF animation maker application on Android & iPhone smartphones.
The most interesting thing about this application is that you can edit images from your cellphone gallery into GIF format, edit or convert video clips (with a certain duration) into GIF format, and can even record videos to make them into GIF format.
DU GIF Maker also allows you to add text with various fonts and styles so that your animated GIF edits become more interesting and meaningful.
As well as various other interesting tools that you can use. Want to make an easy GIF animation using an app? Try installing DU GIF Maker.
9. GIF Maker, GIF Editor, Video Maker, Video to GIF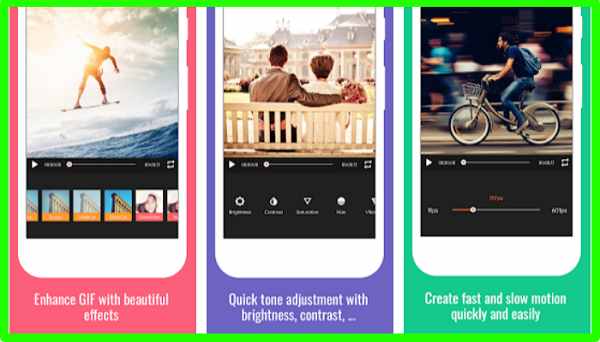 From the name alone, you can be sure that this is a versatile and easy-to-play GIF animation maker application. Can be used to create and create images with animated GIFs.
It can also be used to edit videos and change the format from video to GIF. Even with this application, you can change the background of the GIF file with the color or image you want.
This application allows you to combine, record, corp, resize, trim, filter, handwriting, and add various funny emoticons into GIFs and can be directly saved on your mobile device.
If you have an animated GIF file with a large size, you can reduce its size (compress) with this application. Is this GIF animation app suitable for beginners?
Well, as long as you understand and understand the features, then you don't have to think hard about making animated GIFs with this application.
[
Play Store
]
10. ImgPlay – GIF Maker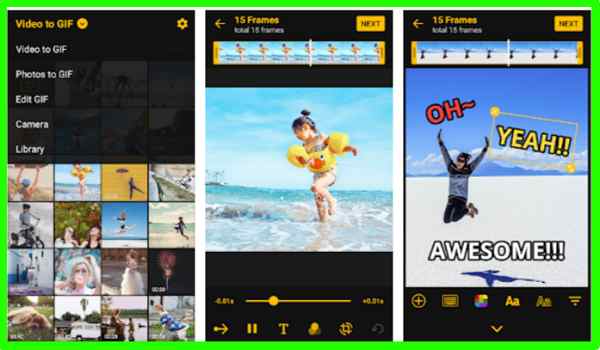 ImgPlay – GIF Maker is not a random application. This application is a versatile application. Want to edit pictures? Use ImgPlay – GIF Maker.
Want to make animated GIFs on your phone? Install ImgPlay – GIF Maker right now. This application is recommended for those of you who are looking for an animated GIF maker application on Android, which can add text with various models.
Why is that? It's not an open secret anymore. The reason is that ImgPlay has a bunch of interesting features for editing any image and video, especially for creating animated GIFs.
If you make animated GIFs using the ImgPlay application, you can add text/writing, you can even animate the text, aka you can move according to your edits.
This app is available for Android (Play Store) and iPhone (App Store). So, what are you waiting for, if you are interested in this application, please install it now?
[
Play Store
] [
App Store
]
11. GIF Maker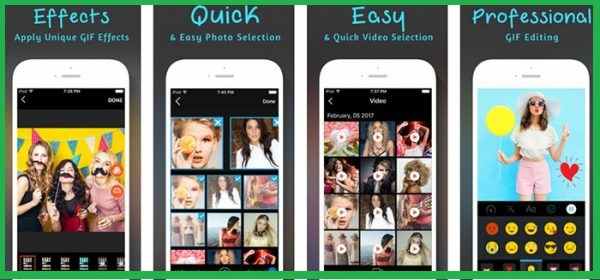 GIF Maker is the best and free animated GIF maker app on your smartphone that you shouldn't ignore.
The variety of features offered and the attractive appearance of the interface is a maximum effort that emphasizes that this application deserves to be reckoned with in the universe of GIF animation applications.
With the GIF Maker app, you can edit multiple sets of images and cut videos into GIF format.
Also, you can add various interesting items to your edits. Such as adding text, emoticons, and icons.
Just play with your imagination and creativity. After editing is complete, you can directly save the results on your smartphone in GIF format.
[
App Store
]
12. Gif Me! Camera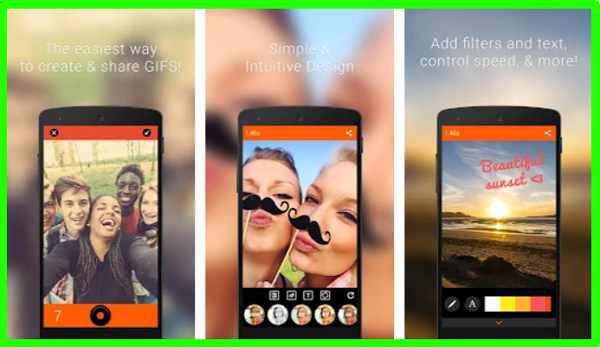 Gif Me! The camera allows you to create Instagramable animated GIFs. Suitable for those of you who like to make Insta Stories from various filters on Instagram.
Interestingly, the Gif Me app! This camera allows to the creation of animated GIF files with a duration of 14 seconds.
For those of you who like to make stop motion, the Gif Me app! This camera is highly recommended for you.
Gif Me! The camera provides various GIF filters that will make your photo or video edits even more interesting.
Anyway, it feels like using a face filter in the Instagram application. Curious about the reliability of this application? please install it now on your Android or iPhone device.
[
Play Store
] [
App Store
]
The Final Word
As for the results of animated GIFs using the GIF maker or editing application above, you can make various things.
For example, create profile photos & Facebook banners with animated GIFs, create stickers for WhatsApp and LINE applications, create memes, and so on.
Thus a review of the list of the best-animated GIF maker applications on Android & iPhone phones that can be used for free.
Hopefully, the above application can hone your creativity and hone your talents, especially in making animated GIFs.
If it helps, you are allowed to share this article on your social media. Whether it's on Facebook, Instagram, LINE.
But if not, just share this article with your family's WhatsApp group and your friends' WhatsApp groups.