In this article, we are going to share the Best Android Text to Speech Apps. So, let's get started…
Even if you are a visual person and love to write down your thoughts, you can't deny the appeal of what time-saving dictation to speech can.
And after using these apps, you can never use pen and paper again. If you are the creative type and hate sitting at your desk writing or typing, your solution can be found in this article.
Inspiration isn't always there either, and your Android can help you capture those ideas on the go. Who likes to type on their phone, anyway?
Also, if you are dyslexic, writing may seem like a heavy chore, but it is no longer a requirement.
Even if your handwriting is poor and/or you type too slowly, text-to-speech apps reduce these issues.
However, not all speech recognition apps are created equal, especially if you have a low voice or an accent.
So what are the most accurate and efficient Android text-to-speech applications? top text-to-speech applications:
Best Text-To-Speech Apps For Android in 2023
Here is the list of the best free text-to-speech apps for Android.
#1: Google Docs – Free

Google Docs is a fantastic app for copywriters because you can access it from anywhere, collaborate with others, and format easily.
It is also more comprehensive and more accurate than Word when it comes to spelling-checking online resources.
Characteristics :
Text-to-speech functions
Share and Collaborate in one document
Add and reply to comments
The application also does well in terms of precise decryption of spoken words and offers the dictation function in 43 different languages.
In addition to the text-to-speech functionality of all of these apps, Docs sets itself apart by allowing you to add formatting, make selections, and navigate through the use of simple spoken phrases.
Also Download:
#2: Speechnotes – Speech To Text – Free With In-App Purchases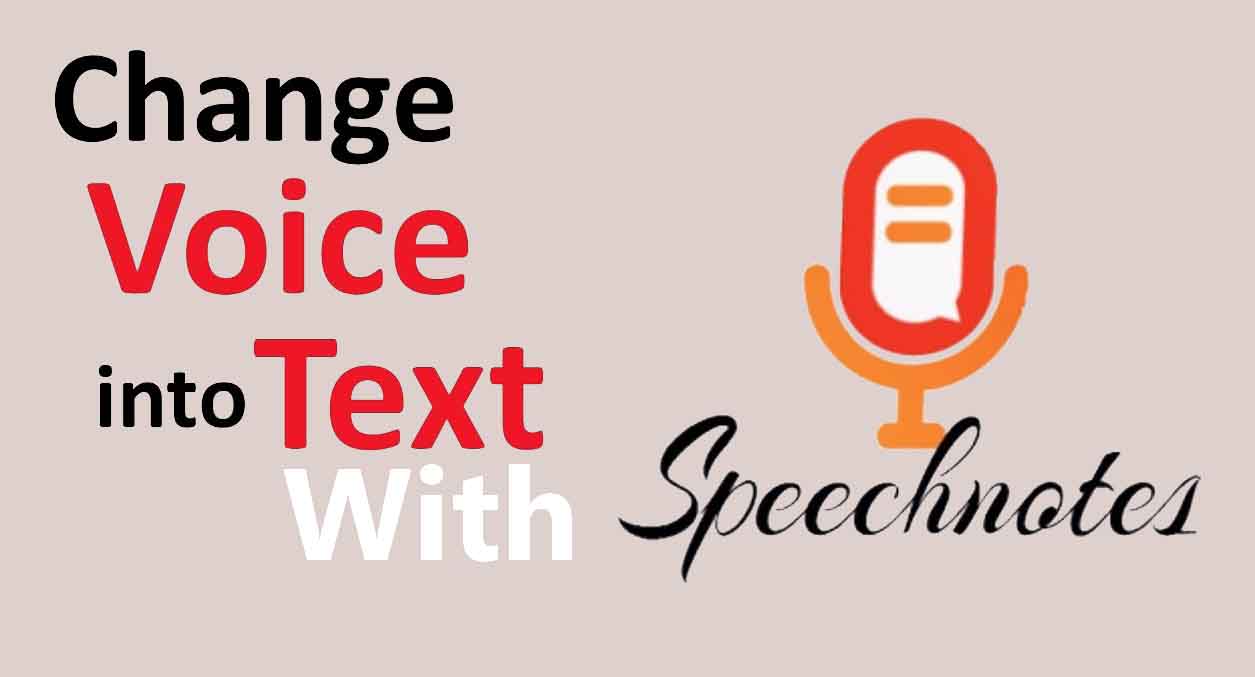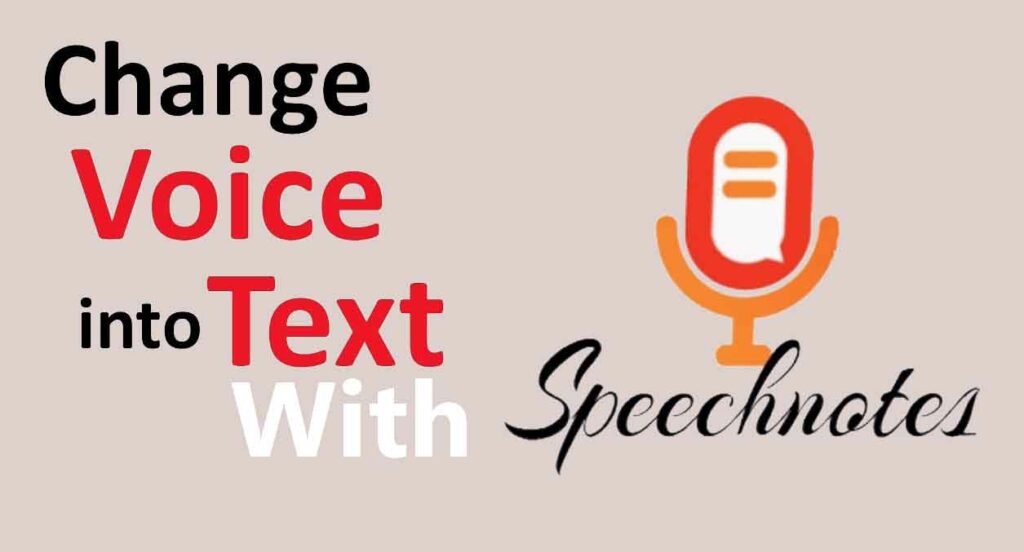 Speechnotes prides itself on making voice typing efficient and easy – and rightly so.
The user interface is designed to reduce distractions (important in the internet age) and inspire creativity by focusing only on turning the words you say into text.
Write as you are in the car (but don't get distracted while driving) or while walking, via Bluetooth.
The app also struck me as fairly easy to use and non-invasive because no login or registration is required, and the app itself is free.
Characteristics :
Google hard drive backup
Quick time stamps
Works offline
You can place the app/widget on your home screen and start dictation with a single click.
For the most immersive writing experience, you can dictate and type simultaneously. Apply punctuation by voice or keyboard.
Speechnotes also offers emojis and a custom key layout. It was a shoo-in as one of the best text-to-speech apps for copywriters.
#3: ListNote – Text-To-Speech Notes – Free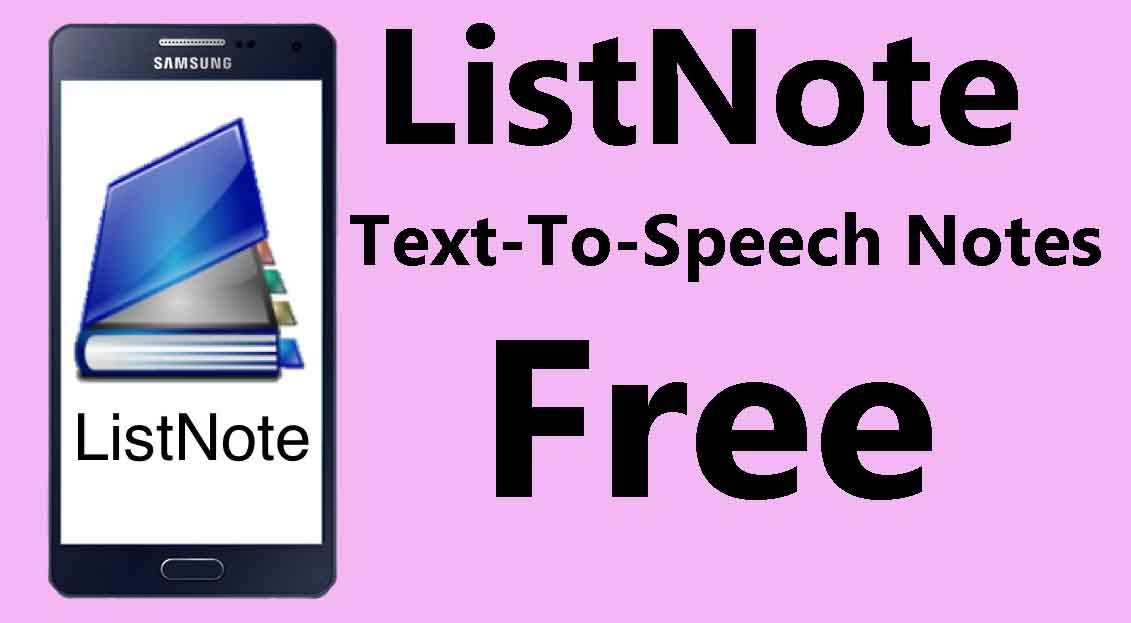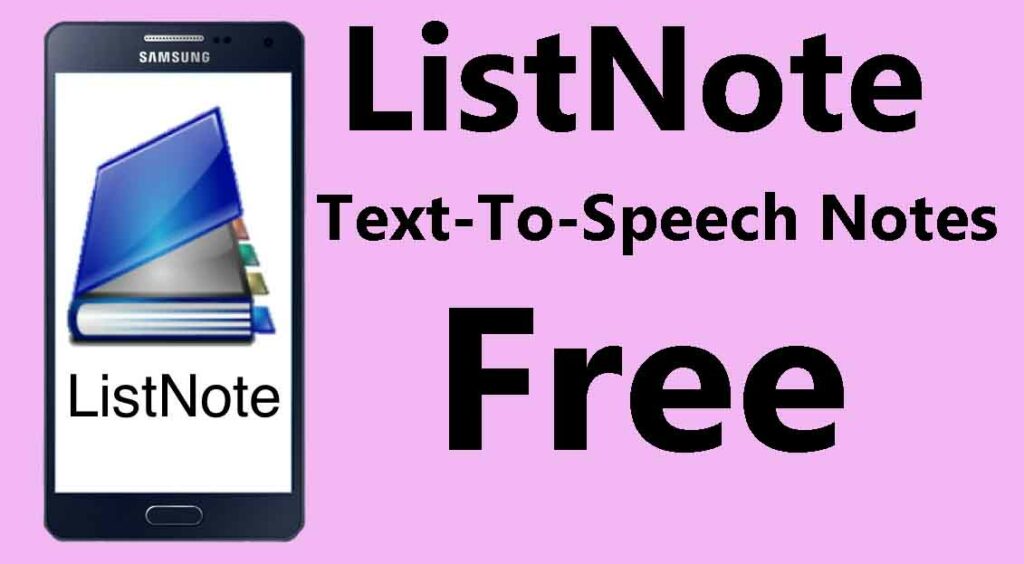 ListNote is another app that is one of the best for a writer to have around for a multitude of reasons.
It was designed to help you keep track of your ideas securely, and one of the ways to do that is to provide voice-to-text functionality.
When we can't think of how we want to phrase a phrase or title at work, honestly, sometimes the best thing for us is to take a break from the office.
We always think about what we want to say; it's just that, for one reason or another, the time we stop trying so hard is when it comes to us.
Characteristics :
Share your notes
Color code and categories
SD backup and restore
Notes are searchable and can be encrypted and/or password protected.
It also gives you multiple ways to organize your notes, such as highlighting, categorizing, and color-coding.
Additional features include a Continue button to add more text to a note after a pause, built-in text editors, and a setting to give you some time to breathe before your next sentence.
Read Also:
#4: Google Assistant – Free

You've probably heard of or installed the Google Assistant app before.
At first glance, you might find it odd that it's on this list, but as you probably know, there are a lot of things Google Assistant can do, and that includes converting speech to text.
It can send messages, compose emails, organize your already written notes or take new ones.
If you want to know more about Google Assistant, we suggest you read our article "All voice commands OK from Google Command -160 for Google Assistant".
Characteristics :
Make phone calls / send messages + Take notes
Preview upcoming events
Voice recognition
You can even use IFTTT (If it's more than that.) To put all your notes in a spreadsheet.
Or, if you don't find anything practical, you can also create your own applet according to your needs, in order to use Google Assistant to its full potential!
If you haven't already integrated it, you can download Google Assistant Go by clicking the button below.
#5: Braina PC Remote Voice Control – Free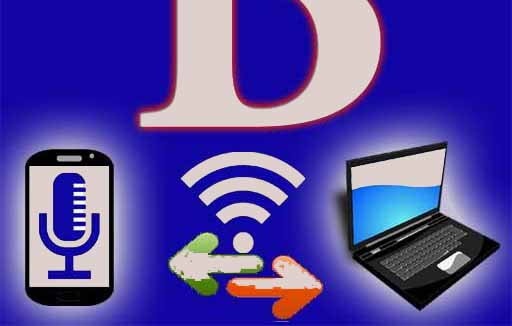 The Braina app converts your Android into a microphone, from which you can control your desktop.
You might be thinking to yourself, "What has this got to do with dictation?" Braina has both text-to-speech and text-to-speech functionality, and these can be used in conjunction with PC applications like Microsoft Word.
Characteristics :
Speech to text dictation
Dictionary
Computer control
Braina gives you the ability to remotely control your keyboard and mouse and is equipped with a dictionary and thesaurus.
You will be able to remotely open and close programs like Notepad, search for folders and files or information on the Internet and control a PowerPoint presentation. Wi-Fi is required.
#6: iTranslate Translator & Dictionary – Free With Online Shopping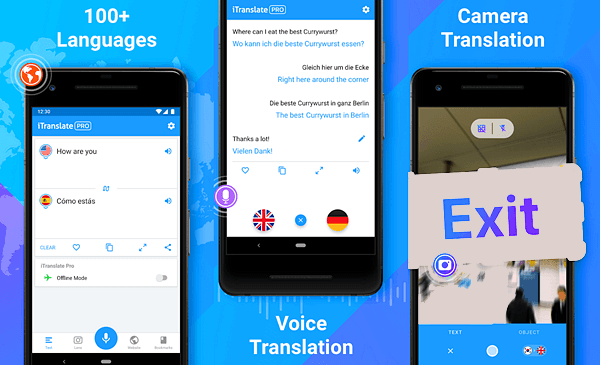 This app offers a 7-day trial period before you need to purchase a subscription.
This app offers many features, like translating any language by voice to voice translation.
Therefore, even if you cannot take notes, this app will make communicating with anyone, anywhere a breeze.
Characteristics :
More than 100 languages
Listen to translations
Dictionary & thesaurus
Voice-to-voice conversations
iTranslate also has a complete phrasebook with the most used phrases to help you when traveling.
It also allows you to modify or supplement the proposed sentences so that they perfectly fit the situation you are trying to communicate.
#7: Voice Writer – Free
One of the coolest things about Voice Writer is not only its ability to turn your voice into text but it can also convert one language to another.
On the Translate tab, you can press Enter to specify the language you are going to speak and Exit to select the language you want to convert your words into.
Characteristics :
Share your text
Translate
Speech to text dictation
It is one of the best apps for making your writing available to the public all over the world.
If you don't need any translation, just use the Home tab to see your speech automatically turned into text.
Voice Writer also allows you to easily send your texts by email or to other applications.
#8: Dictadroid Voice Recorder – $ 3.27
There is a free Lite version, but this is one case where you get what you pay for. With the paid version, the quality is significantly better, and you can then share using FTP, email, Google Drive, Box, DropBox, or Google Drive.
Start play/record with a single tap, play/record when the screen is off to conserve battery power, automatically compress audio files, and use the Volume buttons to fast forward, rewind, pause, and play.
While we wouldn't expect you to have a lot of issues, if you do, Dictadroid Support is ready to help.
#9: Voice Aloud Reader
Voice Aloud Reader is easy to use and supports several different ways of reading text.
If the app where you want to read the text has a share feature, simply send the content to Voice Aloud Reader using the native Android Share menu.
This also works for on-screen items that have their own share buttons, such as tweets and Facebook posts.
Similarly, if the text you want to read is selectable, you can use the Share button in the pop-up context menu.
This app also works with URLs. Just paste the address of the site (or article) into Loud Reader, and it will automatically parse and read the relevant text for you. Smart enough to remove menus and other junk.
You can even add text files (like DOC and PDF) directly to the app; it can open a file and read its contents.
#10: Narrator's Voice
Narrator's Voice offers something a little different. The usual features are here: being able to read text from apps, the web, messages, and other sources.
However, this app also has a fun side. You can add various sound effects to speech synthesis such as echo, echo, gargle, and chorus.
It has a large selection of sounds to choose from. Some tech favorites like Cortana and Siri are here, as are some of the developer's own creations like "Steven" and "Pink Sheep" (don't ask).
Additionally, Narrator's Voice lets you add your own captions which will then be run through its synthesizer. It makes the app a great way to add voiceover to video narrations, slideshow presentations, and more.
You can even save your output audio files as MP3, save them offline, and share them with friends.
In-app purchases remove ads.
Speech to Text Dictation – Improve Productivity
text-to-speech apps: We hope this article has helped you find the best app to help you with your writing.
Whether you're a freelance, part-time, or full-time writer, finding enough time is always difficult.
Speech recognition apps have become much more capable, which can save you time. But that is only if they are among the best.