In this article, we are going to share with you How to Activate Siri on iPhone and How to Disable Siri on iPhone. So, let's get started…
Apart from Windows, which has Cortana, the iPhone also has a virtual assistant, you know, commonly known as SIRI. On the iPhone itself, SIRI is very useful to make your activities easier.
Starting from opening applications, schedules, music, maps, and more automatically just by calling SIRI via voice.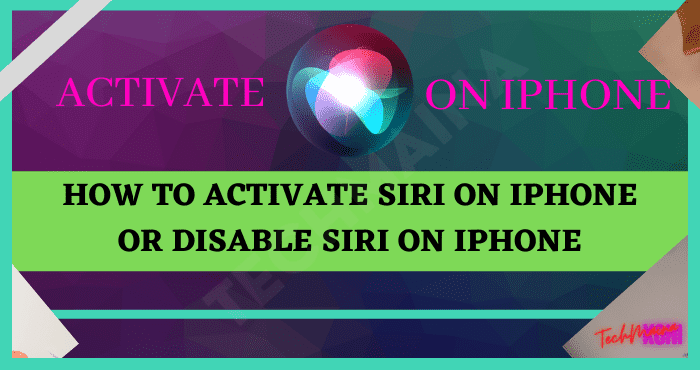 This is just a glimpse of Siri on the iPhone. Meanwhile, if you want to know more details, such as activating or deactivating Siri on your iPhone, you can see the article below.
What is Siri on iPhone?
SIRI on the iPhone is an iOS built-in feature that functions to be your virtual assistant. So you can run various applications or other iPhone features just by calling SIRI.
In order to use Siri on your iPhone, you must first activate it. Because by default, this virtual assistant program is not active.
Oh yeah, SIRI doesn't exist on all iPhone series either. Because this program was launched on the iPhone 4s series and above only.
Apart from the iPhone, you can also get Siri on other Apple products, such as the iPad, iPod, and MacBook.
Siri Function on iPhone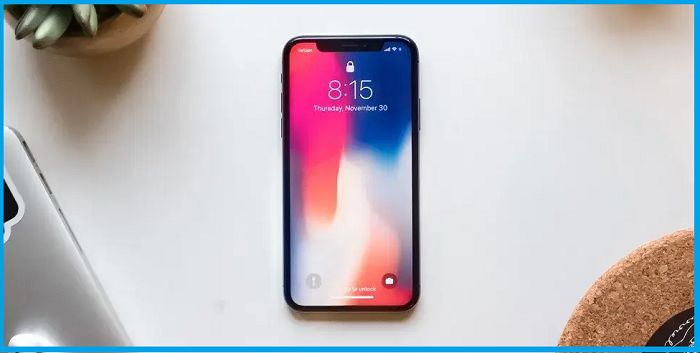 Siri on the iPhone has many functions with us only needing to give the desired commands or questions.
For example, if you make a command to send a message, SIRI iPhone will respond by opening the message feature.
Here are the Siri functions on the iPhone:
Send short messages
Set alarms as desired
Play music specifically, for example, according to the title, genre, and so on
Make a translation or conversion
View the rating of the film you want to watch
See today's weather conditions according to the area
Check sports results
Search and make notes
And much more
How to Activate Siri on iPhone
After you get to know Siri on iPhone. Next, I will explain how to activate Siri on your iPhone.
But before that, make sure the device you are using is an iPhone 4s and above so that it has Siri support.
If so, just follow how to activate Siri on iPhone as follows:
Open the Settings menu on your iPhone.
Then select the SIRI & Search menu.
Enable the "Hey Siri" Listen to the menu by sliding the toggle to the right.
Then select the Enable Siri option.
Press the Continue button.
Then say a few sentences that appear on the screen so that Siri on the iPhone can recognize your voice.
If so, press the Done button.
For example, if you want to install a side button to call Siri, you can activate the Side Button For Siri menu.
Done.
Read Also:
How to Disable Siri on iPhone
Because SIRI will always be active on the iPhone, of course it can increase your device's battery power consumption.
Therefore, many people turn off SIRI to save their iPhone battery.
So if you also want to save battery and want to turn it off, you can follow the way to disable Siri on iPhone below:
Run the Settings menu.
Select the Siri & Search menu.
Turn off the Hear "Hey Siri" option by sliding the toggle to the left.
Then to turn off the side button, it can be disabled by sliding the toggle to the left on the Side Button For Siri option.
Done.
Can SIRI Speak Other Languages?
SIRI is available in many countries. Examples include the United States, Britain, and other European and Asian countries.
However, currently, SIRI on the iPhone does not yet provide Indonesian. But you can use Malay or English as an alternative.
In addition, there are also several other languages ​​that have been provided by iPhone SIRI, including:
Arab
Dutch
Danish
The Hebrew
English
Italia
Japan
German
Korea
Malay
Portuguese
French
Russia
Spanish
Finland
Sweden
Thailand
Chinese
Mandarin
Turki
You can wait and regularly update your iOS iPhone. Because it is possible that in the latest version there will be an Indonesian language update in the SIRI program.
The Final Word
So that's a brief explanation about Siri on iPhone. Apart from that, I have also explained how to enable and disable Siri on iPhone.
But if there's something you don't understand about SIRI, you can ask directly through the comments column below.
Hope it is useful.