Howdy friends, today we are going to talk about how to solve the Photoshop Won't Open Error in your windows:
So, without wasting time let's get started on the solution…
Adobe Photoshop is one of the best programs for photo manipulation and editing. This program is widely used by designers and photographers to make their photos/images look better.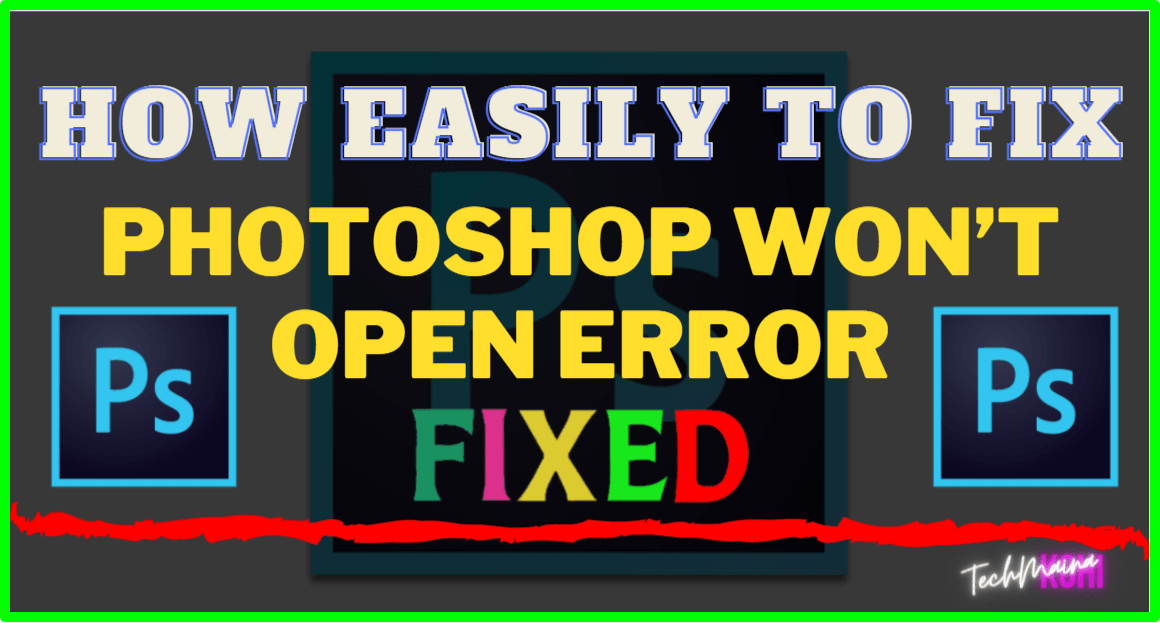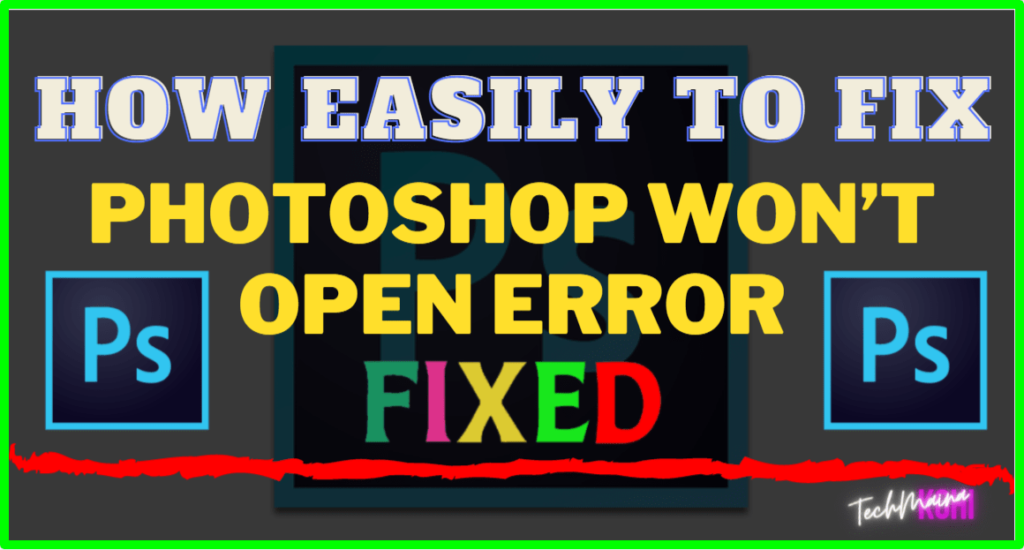 A wide variety of features allow users to manipulate photos/images to their full potential. Even so, sometimes some users (who are just trying to use Photoshop) have problems opening the program.
This problem certainly makes some users confused. The author has also experienced the same thing. While double-clicking the Adobe Photoshop program.
The program only loads for a moment but the Photoshop window doesn't open at all. But every user must have different problems.
For more details, consider some of the causes and solutions for overcoming Photoshop errors, not responding, or not being able to open the following.
What Are The Causes of Photoshop Won't Open Error?
Some things that often happen to the Photoshop program are that it can't be opened when it is double-clicked, not responding ( has stopped working ), and the like.
This problem can occur in Photoshop CS3, CS4, CS5, CS6, CC 2014, CC 2015, to the latest, on the Windows 7, Windows 8, Windows 8.1, and Windows 10 operating systems. Here are some causes;
There are service programs that are not running optimally. If you have problems opening a program but it doesn't open. There may be a service program that is not running optimally. Usually, by restarting, the program can return to normal.
The laptop does not support your version of Photoshop. Alternatively, your system and computer are not compatible with the version of Photoshop you are using. Because after all, Photoshop has hardware and software requirements that must be met so that the program can run optimally.
Program installation is imperfect. Incomplete program installation can also make the program unable to open, error, and not responding. To fix this, you need to repair/reinstall the program.
There is a virus/malware. Alternatively, there is a malicious virus/malware that makes the Program unusable. You can use Antivirus to perform a thorough system and Local Disk scanning.
Using Photoshop to modify the results. Using a Photoshop program to modify the results, usually also problematic. It would be better if you download the program from the official site.
Local Disk C Full. The Photoshop program requires sufficient disk space for the program to run optimally. For that, you need to make sure that your Local Disk C is not full/red. For this problem usually appears the words " Could not complete your request because the scratch disk is full ".
RAM usage is not optimal. Apart from storage, RAM usage is also important in running Photoshop. Make sure to allow enough memory when opening the Photoshop program. Don't open too many other programs if your RAM capacity is limited.
And much more.
How to Easily Fix Photoshop Can't Open Error [2023]
To solve this problem, there are a few tips you can do. For example, by using the Run as administrator feature, restarting the computer, installing. NET.
The latest version of the framework, to reinstall the program. I made this tutorial using Windows 10, if there is a slight difference, then you can adjust it.
1. Open it Via Run as Administrator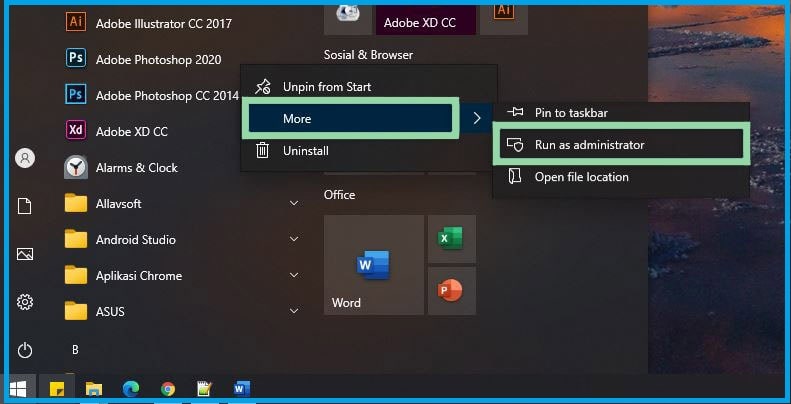 If you have problems opening the program, it won't load. Try opening it using the Run as Administrator feature.
Usually, service programs that are not running can be opened through this feature.
Go to the Start menu » find the Adobe Photoshop program.
Right-Click »More» Run as administrator.
If a notification message appears later, you can click Yes.
Wait a few moments then Photoshop will open.
Done.
Apart from the Windows Start menu, you can also open programs from the desktop by right-clicking the Adobe Photoshop shortcut » select Run as Administrator.
2. Restart Your Computer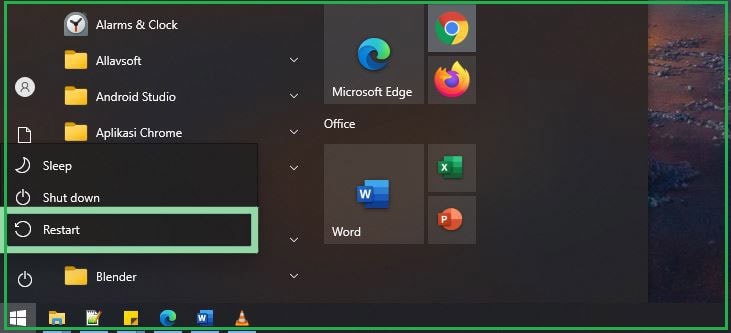 Apart from using the Run as Administrator feature, you can also repair the program by restarting your computer/laptop. By restarting the computer, usually problematic programs can return to normal.
There is the possibility of service programs/systems that are not running optimally. Maybe because it hasn't been turned off for too long.
Before restarting the computer, I recommend cleaning all junk files and Windows registry using CCleaner or other Utilities programs.
This is done to make the Windows system more leveraged in running the program.
3. The Laptop Does Not Support This Photoshop Version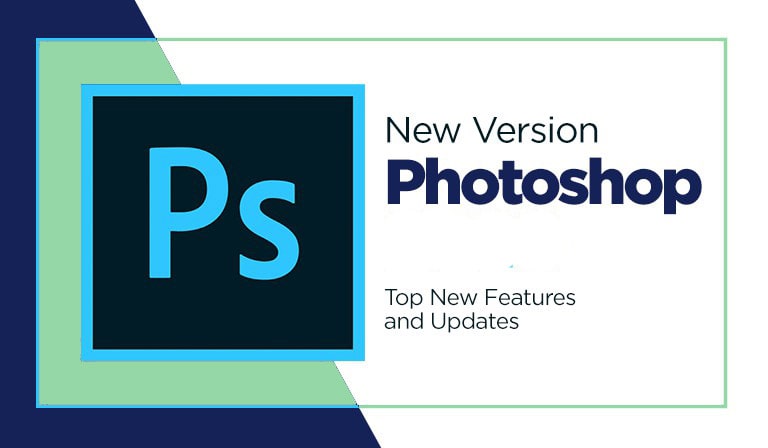 It could be that the laptop and the system you are using do not support the version of Photoshop that you are installing.
For that, you need to make sure again that the computer/laptop you are using is in accordance with the program requirements.
For example, such as Adobe Photoshop 2023 cannot be installed on Windows 7 and Windows 8.1. You can see the explanation here.
I am still using Windows 7, so what is the solution? Take it easy, you can still use an older version of Photoshop such as Adobe Photoshop CC 2014 to CC 2020.
If you insist on using the latest version while the operating system doesn't support it, it may not run optimally, not responding, heavy, to force close.
4. Try Installing .NET. Latest Framework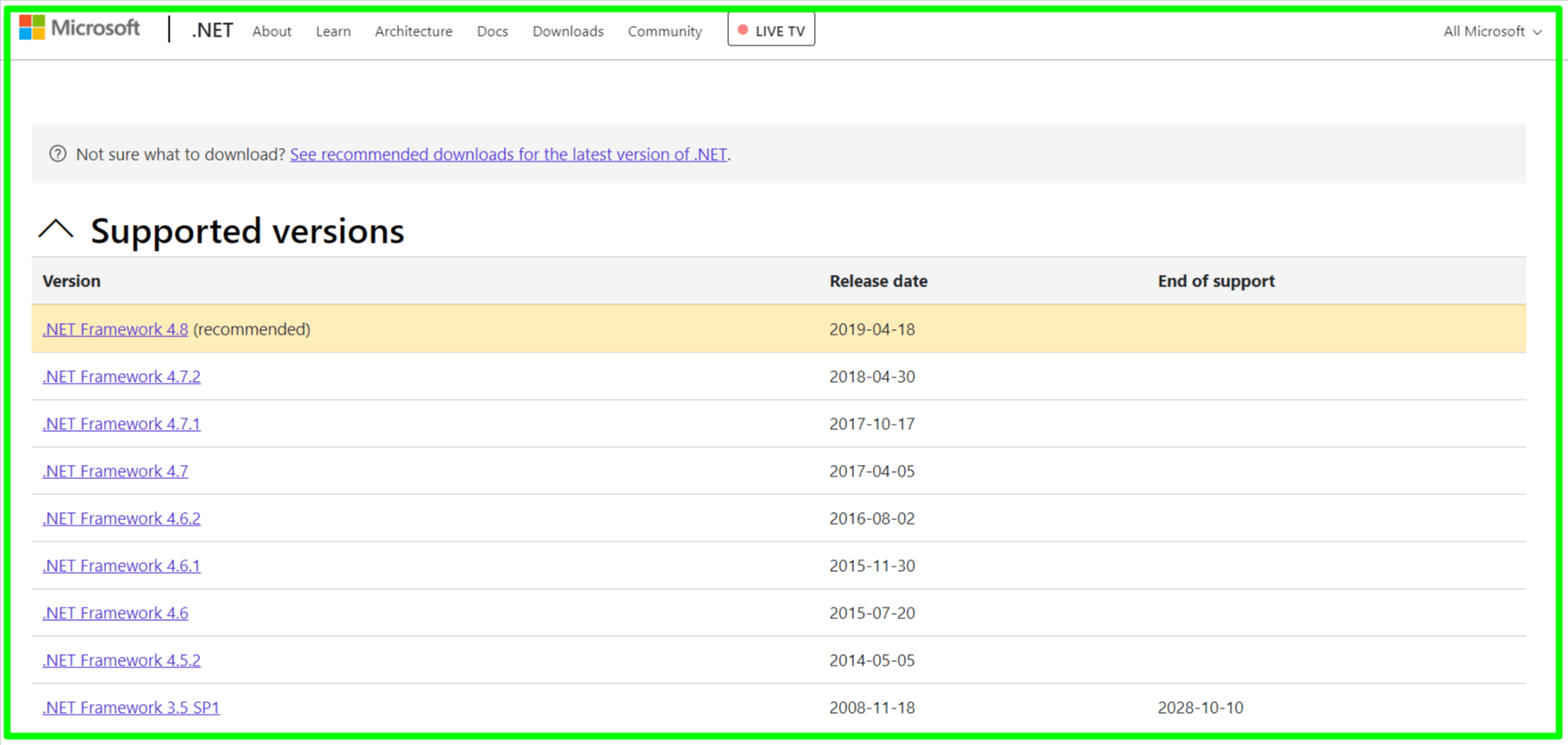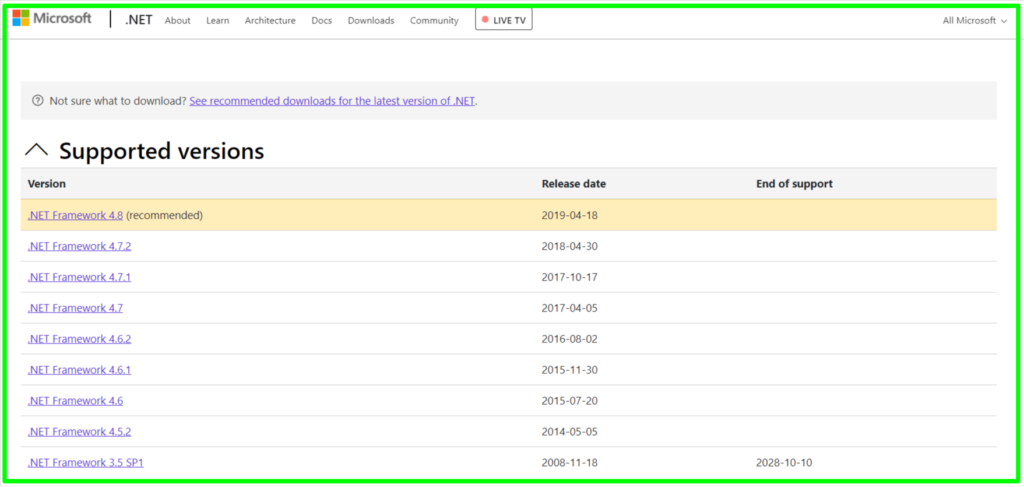 The next tip, try installing .NET. The most recent version of the framework at this time. NET. Framework functions as a link between the operating system, installed programs, and hardware.
NET error/damage. The framework will affect the system and installed programs. The latest recommended version of NET. The current framework is 4.8.
To get it, you can download it for free from Microsoft's official website here. After downloading, install .NET. Framework then restart your computer/laptop.
5. Reinstall Photoshop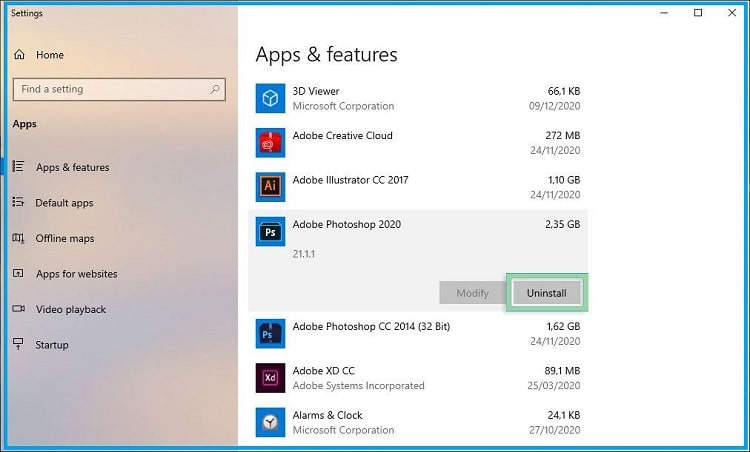 If all the above methods do not help at all, better delete and reinstall Adobe Photoshop. Download Adobe Photoshop which is compatible with the operating system you are using.
Click Start » select the Settings icon.
Select Apps »Apps & features.
Find and select the Microsoft Office program, select Uninstall.
Confirm with Uninstall and follow the Uninstall program instructions to complete.
Done.
After removing programs, clean all cache files and Windows registry. Restart the computer and then you reinstall Adobe Photoshop.
FAQ's Photoshop Won't Open Error
What if the photoshop icon is not on the desktop?
If there is no icon on the desktop, please search for it in Windows search. The trick is to click the Windows logo in the left corner, then type adobe photoshop in the search and finally right-click on photoshop and click run as administrator.
Conclusion
The solution that I describe above is indeed simple, it does not guarantee that the Adobe Photoshop problem that you install can return to normal.
The important thing you need to consider is, check again whether the program that you install the non-modified ( modify ).
If so, it's better to download Adobe Photoshop which is better, and make sure it supports the operating system you are using.
Share articles on your social media to make them more useful and useful. If there is something you need to ask or say, write it in the comments below. Thank you and good luck!