In this article, we are going to share with you How to Remove Glance from Lock Screen in MI. So, let's get started…
In Xiaomi, there is a glance feature. This feature serves to make the lock screen display more dynamic.
Unfortunately, not everyone is comfortable with this feature. Either because I prefer simple, or because I want to save battery.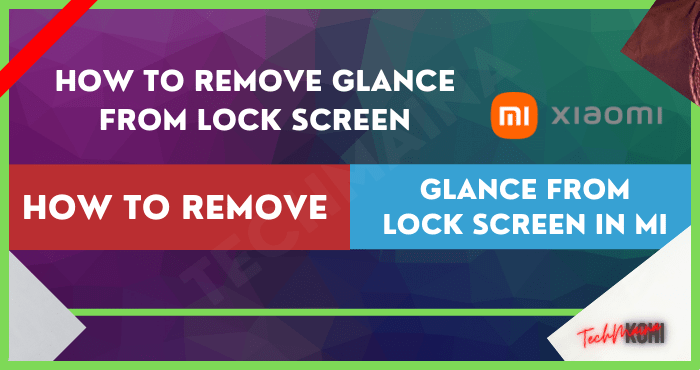 Well, if you are also among those who are bothered by the glance feature on Xiaomi, you can eliminate it.
What is the Glance in MI?
Let's discuss a little more, Xiaomi has two kinds of lock screen/main screen. First is the regular lock screen, which appears when you press the power button.
This plain lock screen contains wallpapers that you set yourself and some simple widgets like a clock and calendar.
While glance is a lock screen whose wallpaper changes automatically when you're connected to the internet.
Glance also has a general widget, but at glance, we can get certain information from the internet (usually news).
Read Also:
How to Get Rid of Glance on Xiaomi
Glance on Xiaomi can be active when a new cellphone is purchased, or you accidentally activate it in Settings.
If you want to switch to regular lock screen mode, as I said, you can of course eliminate this glance.
Here's how to remove glance on a Xiaomi cellphone:
1. Via Settings
To disable the glance feature, we can open the Lock Screen settings in Xiaomi Settings. Precisely in the Wallpaper Carousel menu section.
Here's how:
Please open the Settings menu on the Xiaomi cellphone first.
Look for Lock Screen settings in the middle of the menu.
Select Wallpaper Carousel.
In the Turn on the column, please slide the toggle to the left to disable it.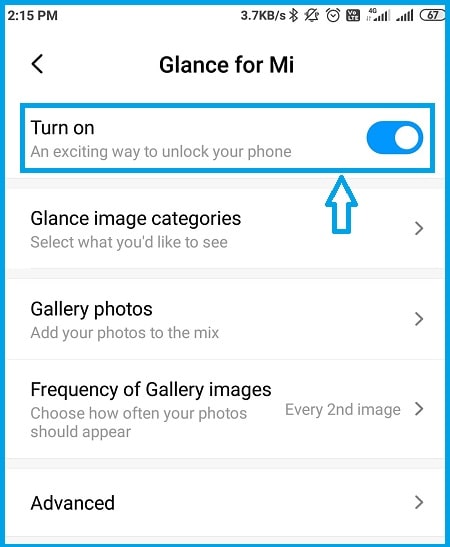 Done. With this, the system will automatically switch to using the regular main screen.
Read Also:
2. Via Wallpaper Permissions
Every application on a Xiaomi cellphone must have permission access first. Well, you can remove these permissions so that glance doesn't appear on the Xiaomi main screen.
For more details, please follow these steps:
Make sure you have opened Settings on your Xiaomi cellphone.
Then look for Application settings.
Select the Permissions menu.
Then tap More Permissions.
Next, please find and select the Carousel Wallpaper application.
Turn off all permissions of the Wallpaper Carousel app.
Finished.
3. Removing Glance App
If you no longer want to use the glance feature, you can delete the application. When deleted, the glance feature will automatically be permanently disabled.
How to delete it can be through the application menu or via Google Playstore. Here I will explain the steps via Playstore:
Please open the Google Playstore first on the Xiaomi cellphone you are using.
If so, type Glance for Me in the search field.
Tap the Glance for Me app to select.
Please tap the Uninstall button.
If there is a notification, select OK to confirm.
Done. Try to check by turning off the screen and then turning it back on.
Read Also:
The Final Word
To turn off the glance feature on Xiaomi, you can use one of the three ways. Just adjust it to your needs (free to use any method).
In addition, if you delete the glance application, you can later install it again if you want. On the Playstore, just search for "Mi Wallpaper Carousel," if it's installed, then just activate it via settings.
That's the guide, if anyone wants to be asked, just send the question through the comments.
Hope it is useful.