His name is Phone, of course, it has a cellular network function. With this function, the cellphone can be used to access the internet, send SMS, make calls, and so on.
But, what will happen if the SIM card is not read on our cellphone?
Of course, the impact will be quite inconvenient because the function of the cellular network will also be disrupted.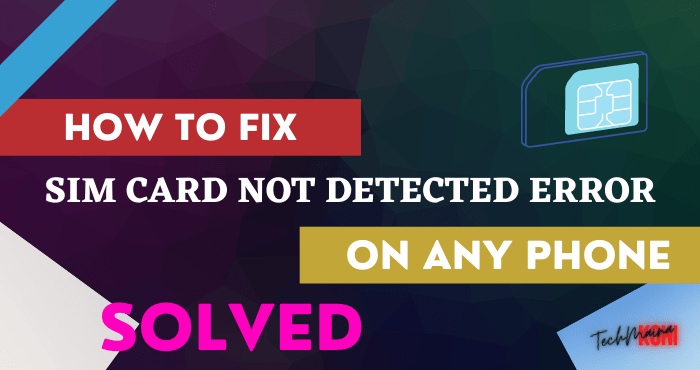 SIM card not detected problem is very possible. Because I, as a writer, have experienced it several times.
Let's know, what are the causes of the SIM card not being read?
Causes of SIM Card Not Detected Error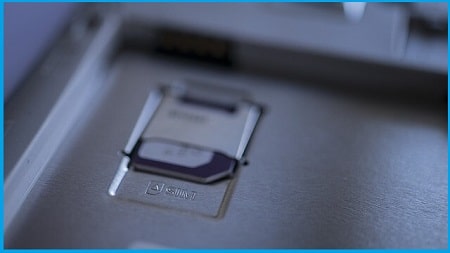 There are several causes of the SIM card not detected problem. Most can happen without us knowing, you know.
Here are some of them:
1. Hot SIM Card
Usually the influence of a hot Phone. In a certain period of time, this condition will cause the SIM card to be damaged so that it cannot be detected.
2. SIM Card Slot Damage
To read the SIM card, each cellphone has provided its own slot. If this slot is damaged – for example, the brass – it will cause the SIM card to become unreadable.
3. Lost IMEI
IMEI is a unique number which in short serves to provide identity to the cellphone. This IMEI has a direct effect on the cellphone, which if lost will make the SIM seem unreadable.
Read Also:
4. Network Interruption Provider
Actually, this problem is not solely from the SIM card itself. Sometimes, provider interference can also cause the SIM card on your cellphone to be undetectable, even though before it was normal.
5. SIM Card Lifetime is Too Long
Every item has a lifespan, including the SIM card. Well, the SIM card that has been used for too long of course can be damaged too.
6. PA IC problem
IC PA is one of the components that affect signal capture. If this component is damaged, the impact will make the signal on the cellphone lost, and the SIM card will appear undetected.
How to Solve Unreadable SIM Card [2023]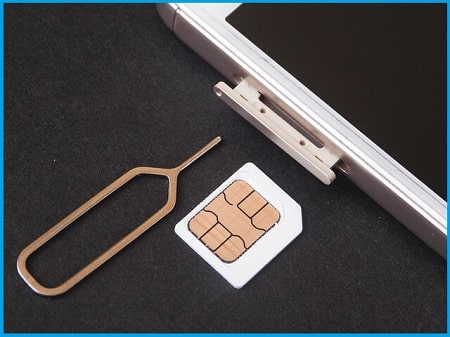 There are several things you can do to solve this unreadable SIM card problem. Here are some solutions I can suggest here.
Can be used for Xiaomi, OPPO, Samsung, ASUS, Lenovo, Vivo, and other cellphones.
1. Try Restarting Your Phone First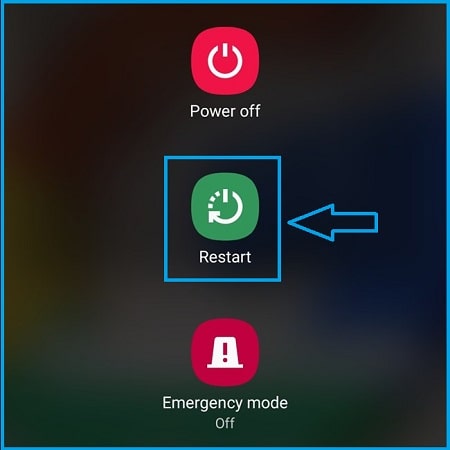 We'll start with a simple method first, shall we? Precisely by restarting the Phone.
Sometimes, this method can have an effect on normalizing a previously unread SIM card.
The reason, by means of the restart, then we can eliminate bugs – bugs that exist in our Phone.
Read Also:
2. Replace the SIM card if it's damaged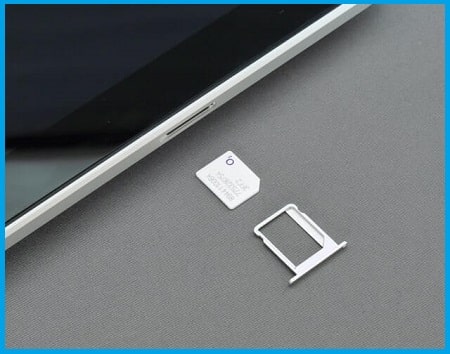 The first step to fix it, please first check the condition of the SIM card on your cellphone, is it damaged or not? Because this will greatly affect the existing network.
A faulty SIM card will usually be characterized by the following symptoms:
Lost network.
Difficult internet to connect.
SIM card not read.
Meanwhile, a damaged SIM card can be caused by many things. For example, as discussed earlier, because it is often exposed to heat, or its lifespan is too long.
What's the solution? It's easy. Try changing your old SIM card to a new one (change number).
If you still want to use the old number, you can, just go to the nearest operator outlet, then tell us your condition there.
3. Check SIM Card Connector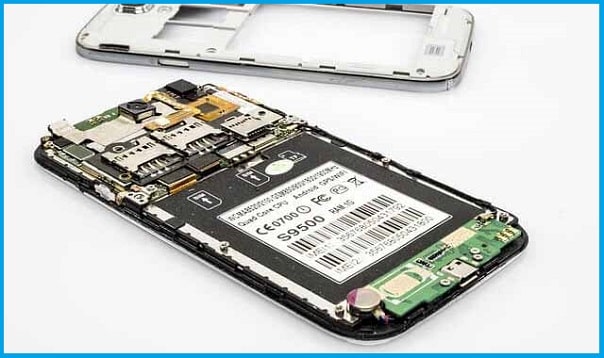 The SIM card slot can be problematic, you know. Common causes such as the brass in the connector are damaged to the age factor.
Some types of Phones sometimes often have this problem. The effect is that the SIM card is unreadable. For example, sometimes found on Xiaomi Redmi 3, ASUS Zenfone 2, and others.
To work around this, you can try the following solutions:
First, open the cellphone case, open the battery, then check the SIM connector.
Next, take a cotton swab, then clean the brass.
If so, please reinstall it.
You can try to do the same on the SIM card. Try cleaning with a cotton swab before attaching it to the connector.
4. Check IMEI, Then Fix If Lost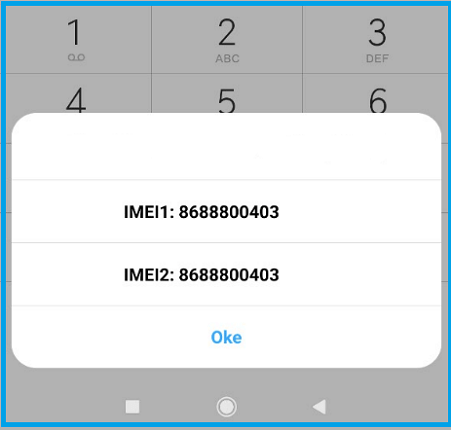 For some Android cellphone users, there must still be those who don't understand what IMEI is.
Simply put, IMEI is an identity number, one of which is for the cellphone to pick up a signal.
Thus, don't be surprised if it seems as if the SIM card is unreadable because there is no signal when the IMEI is lost.
Please check your IMEI first:
Open Dial (Phone) on your cellphone.
Then type *#06#*.
Wait until the Phone gets a response.
Then the IMEI page will appear.
If it's normal, there should be a unique number of information that indicates the IMEI of your cellphone. But if no number appears at all, it means this is the cause.
The IMEI solution lost itself I discussed some time ago on this site. Try using the available search feature, then type "IMEI invalid". There is a method of fixing it.
5. Turn On Airplane Mode For A Moment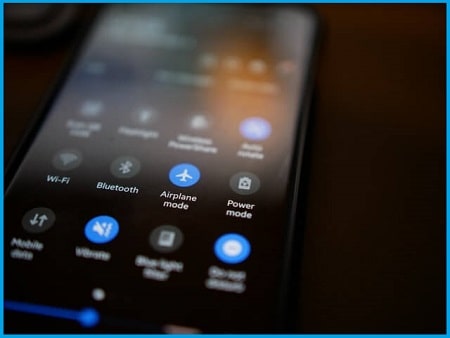 For some people, airplane mode may be rarely used.
But, who would have thought that this feature could actually fix some errors on Android phones, you know? One of them is an unreadable SIM card problem.
I found this method on an overseas site called Technobezz, which also happens to discuss the topic we are discussing here.
Besides that, I've also seen this method, shared by a member on my old Phone forum, and it works!
Here's how?
Press and hold the power button, then restart the cellphone.
Wait until the restart process is complete.
After logging into the system again, swipe down from the top menu ( status bar panel ).
Turn on airplane mode, then wait for 2 minutes.
Finally, turn off the mode again.
Wait for the network to finish refreshing. Then the detection of the problematic SIM card will return to normal.
6. Change Network Settings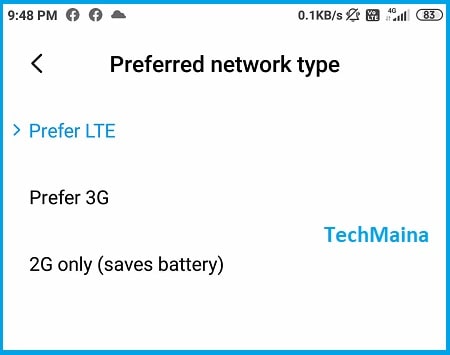 Phone network settings, we can actually change at will, you know.
As previously discussed, provider interference is one of the reasons why the SIM card is not detected.
Well, this disorder usually only occurs in one type of network. For example on 3G or 4G.
The solution, we only need to change the Phone network:
Open the Dial application on the cellphone.
Then type *#*#4636#*#*.
Check Information 1 or Information 2 (SIM 1 or SIM 2).
Then please change the network type in the signal column.
If so, just wait a few moments. Then the SIM card network that does not appear will be normal again.
7. Perform System Update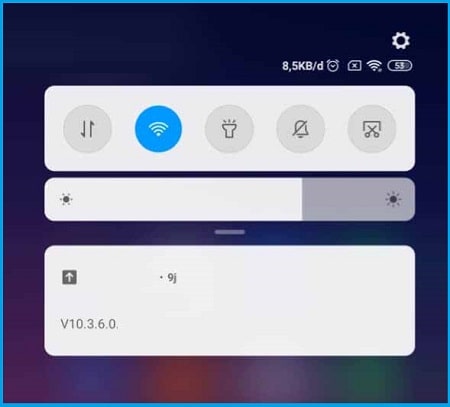 System bugs (errors) often affect many things. One of them is the detection error on the SIM card which makes it unreadable.
The origins of this error vary. But usually the result of using it for too long. Yes, this has an effect, you know.
The fix, you can try updating the system:
Open Phone Settings.
Then open the About Phone menu.
Then select System Update.
Do an update there if it is already available. Then try to re-check the detection of the SIM card on the cellphone.
8. Reset Phone System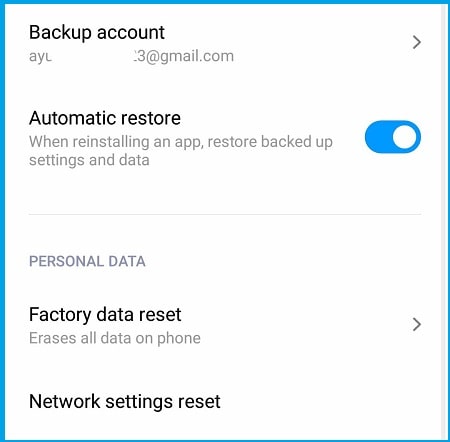 Reset Phone is highly recommended to try, because this method can help to fix errors that exist in the system, including problems with the SIM card.
We can reset the Phone with the following steps:
Go to Android Settings.
Then go to the Backup and Reset menu.
Then select Factory Reset.
Wait for the reset process for a while to finish.
PS: Don't forget to back up important data on your cellphone before doing a factory reset.
9. Replace Battery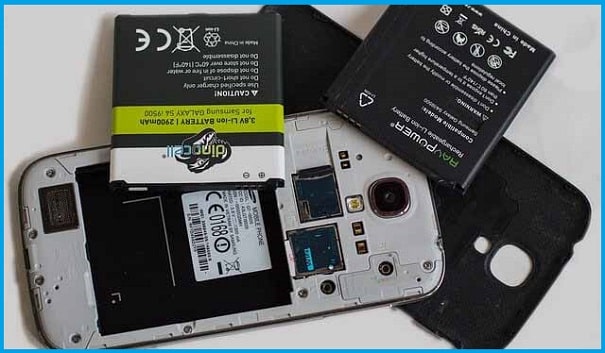 At first glance, it has nothing to do with it.
I once had an experience, there was a cellphone that if it was inserted a SIM card it couldn't read it.
I've tried various things, even to reset and change the SIM card, but the results still haven't changed.
Then, finally, I tried to replace the battery. The result? The signal is lost, as well as the SIM card that does not appear in the system can return to normal.
For those who don't know, this can happen because the voltage on the battery is already problematic. This can affect other components such as Phone ICs.
10. ReFlash Phone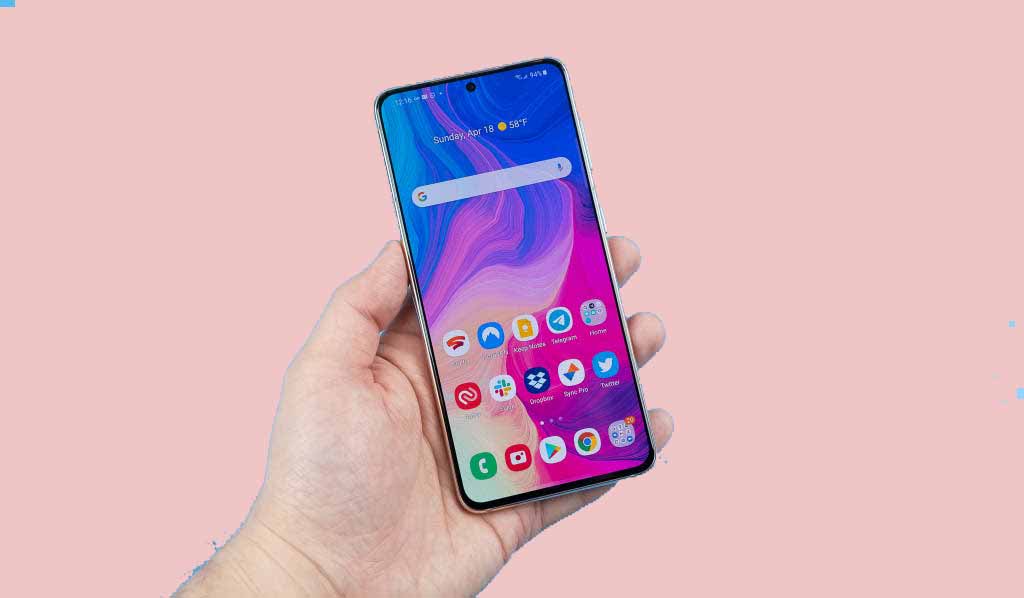 The most effective Phone repair that you can do yourself is to re-flash the cellphone.
Through flashing, we can fix various types of errors on Android phones. Ranging from light to relatively heavy.
The problem of the SIM card not being read as we are discussing here actually belongs to a rather heavy category.
However, flashing can sometimes help overcome this problem, so that it is normal again.
How do I flash it? Well, try searching again on Google about how to flash according to your cellphone type. Just adjust it, then there you will see the full tutorial.
11. Phone Service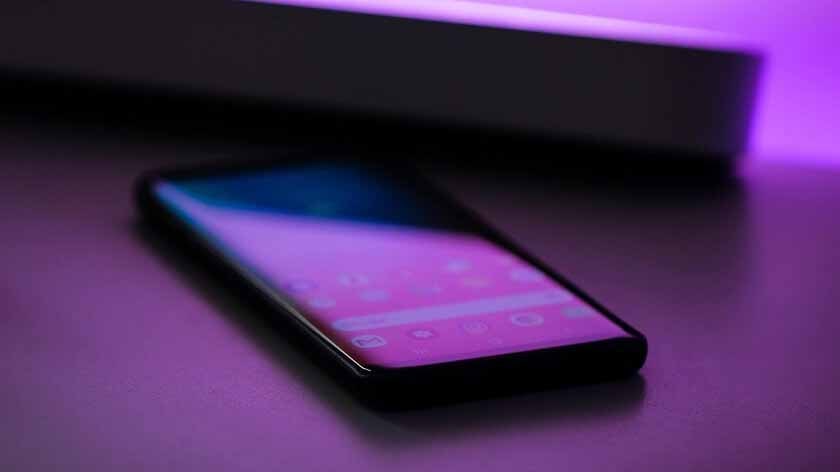 Component problems such as damaged connectors -as discussed earlier- may sometimes be resolved by simply cleaning them.
However, if that method doesn't work, and the SIM card is still unreadable, it means that the connector is probably damaged. It could be because there is a broken part.
Component problems, in addition to connectors, IC PA on Phone can also be the cause. Even though it's not 100%, this component is indeed identical to cellphone damage related to the signal.
To find out and fix this problem, it would be better to take the cellphone directly to an authorized Service Center. A Phone technician will replace your damaged Phone component.
Well, while the repair costs themselves are not too expensive, really. Estimates can be checked in the following table:
| | |
| --- | --- |
| Component Type | Estimated costs |
| SIM Connector | Rs. 200 to Rs. 700 |
| IC PA | Rs. 500 to Rs. 15,000 |
Closing
That's the discussion about how to solve the unreadable SIM card. Many people are experiencing this problem, but still don't know how to fix it.
Hopefully, with the tips above, your cellphone whose SIM card is not detected can return to normal.
If you have something related to this that you would like to ask, please leave a comment via the column provided below.
May be useful.