Android Phone Keep Restarting Itself – Are you experiencing this?
Don't worry, you're not the only one experiencing this. Many other Android users are also experiencing the same thing.
For me personally, this problem is quite disturbing. Especially when you're writing down something important. Wow, that record could be lost.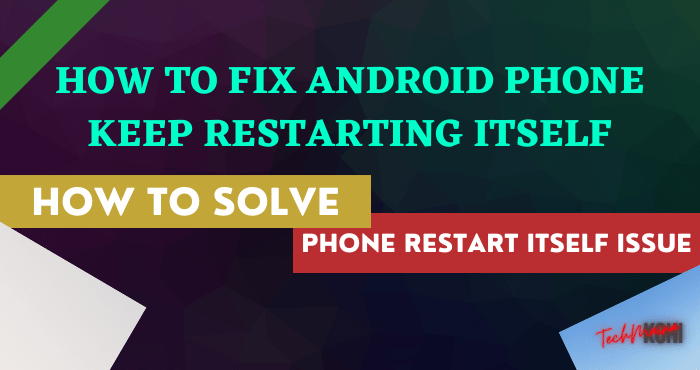 So, how do you deal with it?
Well, coincidentally, I want to discuss this here. But, before proceeding to how to solve it, let's first identify what the cause is, let's go.
Causes Phone Restarts itself Repeatedly
System Bug: Bug here means there is a crash. For example, the effect of failed updates, or because of installing certain applications.
System Crash: Similar to bugs, but crashes here can be caused by unknown things.
Full RAM: In short, RAM is the memory that the cellphone uses to hold the temporary memory of the applications that are running. If it is full, it will cause system performance to be disrupted, so the phone restarts itself.
Internal Memory Too Full: Internal full, will cause the system to slow down, and sometimes also cause crashes.
Phone is too hot: When used, of course, the cellphone will emit a hot temperature. Well, actually the phone heat tolerance also has its own limit, which if it is exceeded, the phone will be forced to restart itself.
Broadly speaking, that's the only reason. Not so much right?
Read Also:
How to Overcome Phone Restarts Continuously
Well, for how to overcome it, we just focus on these causes.
Don't understand? Don't be confused, here I will summarize the ways you can do it, from A to Z, including the possibility of other causes as well.
These tips can be applied to all Phone brands. Starting from Xiaomi, Samsung, OPPO, VIVO, ASUS, Lenovo, Huawei, Sony, Motorola, and others.
1. Turn off the Phone for a moment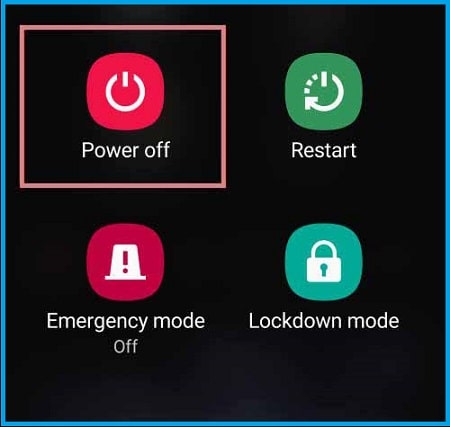 As I said earlier, every cellphone has a temperature limit for components.
When the cellphone is too hot and passes the temperature limit, the system will automatically restart, with the aim that the components inside are not damaged due to overheating.
There is a simple way to overcome this, namely by turning off the phone for a moment, so that the temperature on the phone components can be normal again.
Even better, when cooled down, the battery, SIM card, and memory card are all removed first.
2. Enable / Disabled System Applications
On Android, these applications can be divided into 2 groups, namely applications that we install ourselves from the Playstore, and system applications.
Well, what we are talking about here are system applications, which sometimes like to be accidentally disabled, and cause the system to malfunction.
To overcome this condition, you can check it again through the phone settings.
How:
Please open Settings.
Select the Applications menu.
Select System Apps.
Look for disabled system apps.
Finally, please reactivate it.
3. Update the Phone System
The vendor's phone, each at intervals (usually one month), will usually release the update fixes bugs and security systems.
You can also do this if from the beginning you bought the cellphone it had often restarted itself.
How? It's easy.
Please go to Settings.
Go to the About menu / About Phone.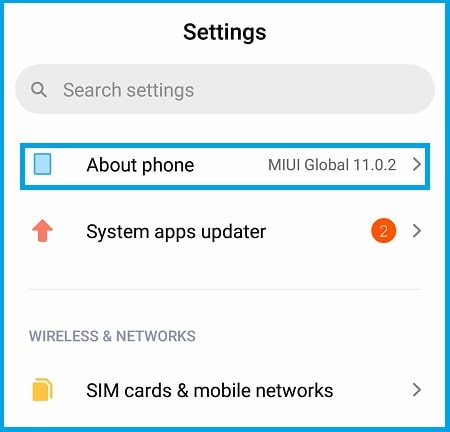 Go back to System Updates.
Then check if an update is available there?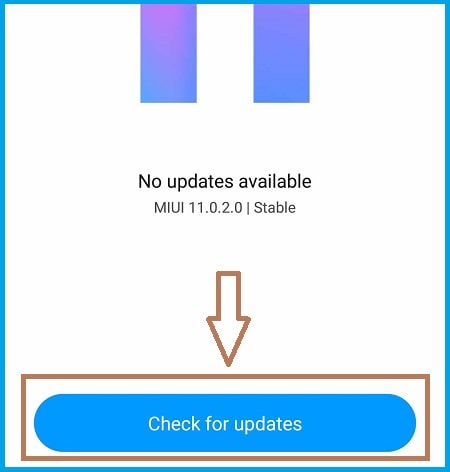 By the way, prepare a rather large quota, and make sure the internet connection is smooth, okay.
Because for some types of phones, if the update fails, it can cause other problems again.
Read Also:
4. Reset Your Cellphone
Whether the system is unstable, or a system that crashes frequently, this condition is a bit difficult to overcome.
That's why I prefer to just reset the cellphone at once, with the aim that the system data can be restored, just like when you first bought it.
How to reset it:
Go to Settings
Go to Menu Backup and Reset Menu
Go to Factory Reset
Then do a factory reset
Don't forget to back up your data so you don't lose it.
5. Wipe Dalvik Cache and Cache Partition

The cache is a system file that continues to appear, as the phone uses.
The function of the cache here is to store configurations, or simply to "remember" things that are on the system, so that they can be accessed more quickly.
Unfortunately, although it can speed up the performance, cache files can also sometimes store persistent errors.
An example of the effect that is sometimes experienced, is to make the phone restart itself.
Here's how:
Turn off your phone.
Turn it back on by pressing the Power + Volume Up + Volume Down button.
Look for the Wipe Dalvik Cache and Wipe Cache Partition settings
Restart phone if you have
| | |
| --- | --- |
| Wipe Dalvik Cache | Clearing system file cache |
| Wipe Cache Partition | Clearing the internal memory cache |
6. Replace the battery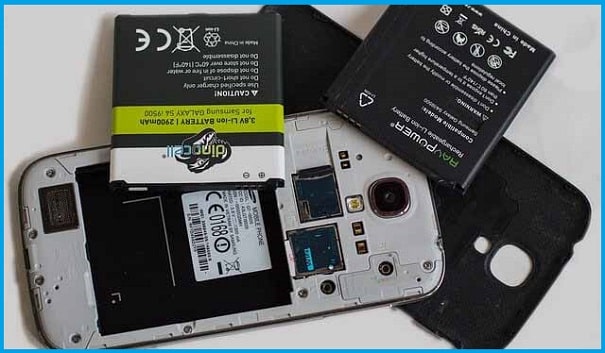 If your cellphone has been used for a long time (aged), then you should consider replacing the phone battery with a new one.
Because the longer the use of the phone, the performance of the battery will continue to decline.
As a result, besides being able to make the phone keep restarting itself, it can also make the phone turn itself off, even dead (totally dead, can't turn on at all).
Oh yes, before buying a new battery, please note the following two things:
Buy Batteries Original: Batteries original has a voltage that has been adapted to the needs of the components, so that is certainly safe. I highly recommend this, because using a non-original battery has the risk of causing damage to the cellphone.
Try Battery Calibration: After buying the battery, do the calibration as well. Its function is so that the battery status does not error. For example, the status is recorded at 80%, even though the original is only 40%.
Oh yes, to calibrate the battery, you can use the applications available on the Playstore. Just search, " Battery Calibration ".
7. Check the last application you installed recently
If your cellphone has only recently had problems restarting, it could be that there is a certain application that is the trigger.
Yes, believe it or not, there are indeed several applications that can affect this. Especially those related to the system, such as cleaner applications, or the like.
You can work around this in the following way: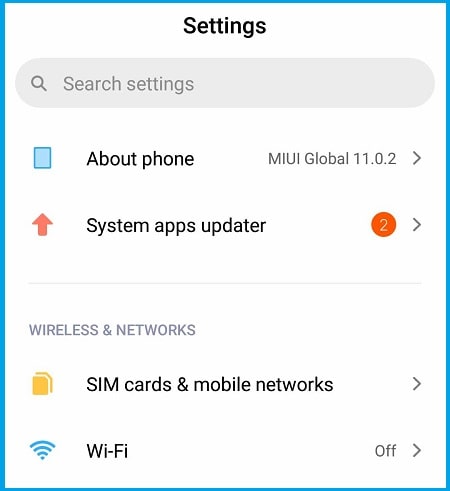 Select Application.
Look for recently installed apps, then delete them.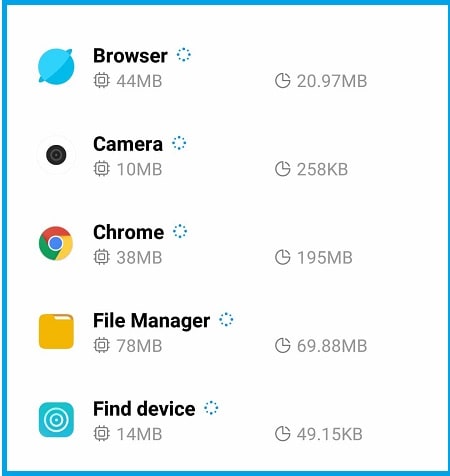 In addition to me, also reduce the number of applications installed on the cellphone. Because it can meet the memory, both RAM and internal memory.
8. Clean Internal Memory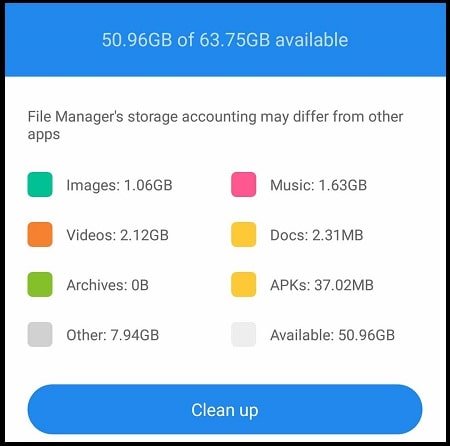 By default, all files on the cellphone will be stored in the internal memory.
Well, what must be considered, if the internal memory is too full, then this can cause the system to become unstable, crash, and as a result, it likes to restart itself.
This was asked by an acquaintance of mine. If I'm not mistaken, it's about the Samsung cellphone that turns off on its own ( restarts continuously).
After that, I advised him to clean his internals, and it worked. His phone became normal again.
9. Clean RAM on Phone
Android RAM capacity is different, yes. Depends on the type of phone. For example:
Some are only 512MB
There is 1GB
There is also a 2GB, and so on.
Well, here we don't really want to discuss how much RAM capacity you have, but how much capacity is left of your phone RAM?
Not without reason, because this is quite influential. Because it can make the phone so often hot until the system crashes.
For the solution you can do Force Stop the application:
Please open phone Settings.
Go to Applications.
Sign in again to Running Apps.
Select the desired application, then click Force Stop.
10. Unroot Your Phone
There are so many benefits that can be obtained by rooting Android. Such as increased performance, as well as a much more customizable phone.
But keep in mind, doing it can not be arbitrary. Because if it's wrong, instead of getting better performance, the phone can actually damage the system.
As a result, it can make the system crash frequently, and make the phone turn off and on.
The solution is one. Try removing the phone root access again. It is also recommended to do a reset so that the system becomes fresh again.
11. Phone Service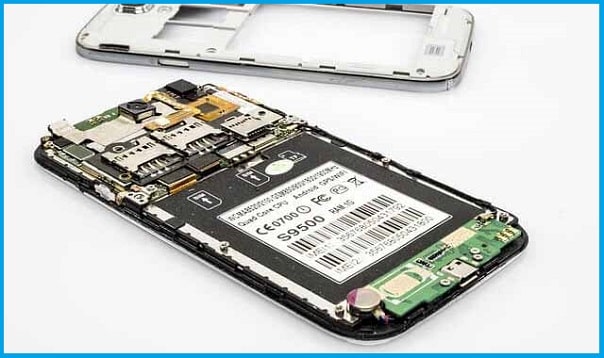 What if it doesn't work either?
Maybe the cause is a faulty hardware component of your phone. For example, because it is old, often overheats, or maybe even a defect from the factory directly.
For this problem, of course, can not be fixed by ordinary people. The solution, please go to the service center of the phone brand you are using.
| | |
| --- | --- |
| Cost estimation | If Replace Components |
| 1 thousand to 2-3 thousand | Usually, add 500 hundred to 2-3 thousand |
Through this service, it is hoped that the damaged components will be replaced so that the phone becomes normal again.
Closing
There are many reasons why the phone keep restarting itself. In addition to the 11 above, there may still be some other things that are missed.
Therefore, you must always do trial and error until you really find the exact cause.
One more thing, if your cellphone is really old, I don't recommend servicing it.
An old cellphone, when serviced, usually doesn't last long. This is because all of the phone components are no longer good.
It's better if you just change your cellphone at once, or just buy a second cellphone that is still good so that the price you get can be cheaper
So, hopefully useful.