Your contacts have been deleted from your phone, am I right? Alright, don't worry about that because in this article we will share with you very simple way to how Restore Deleted Contacts on Android and PC.
The contacts that we store on our cellphones are one of the important data.
Why is that? Because in the contact there is information about someone we can contact.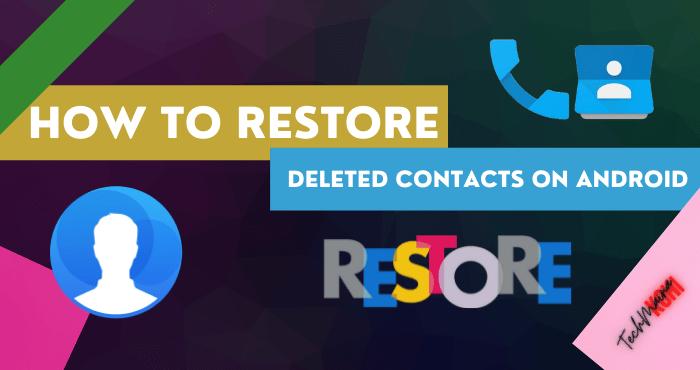 Starting from phone calls, SMS, to WhatsApp numbers, they come from contacts.
Given the importance of the contact function, how will someone feel if the phone contacts are deleted? Wow, definitely confused. Especially if the loss is in large quantities.
Easy Ways To Restore Deleted Contacts on Android And PC
For Android phone users, there is no need to worry. Because apparently there are several ways that can be used to restore deleted phone contacts.
Can be used for Samsung, OPPO, Vivo, Lenovo, ASUS, and others. Let's discuss.
1. First Check Contact Settings
We can save phone contacts in several places. Starting from being able to be stored in the email (Google account), SIM card, and internal memory.
There are people who mistakenly think that the contacts on their cellphones have been deleted, but that's not the case.
Sometimes, there could be settings that have changed on the cellphone, thus hiding some of the existing contacts.
Please follow these steps for the solution:
Step 1: Open the Contacts app on your phone.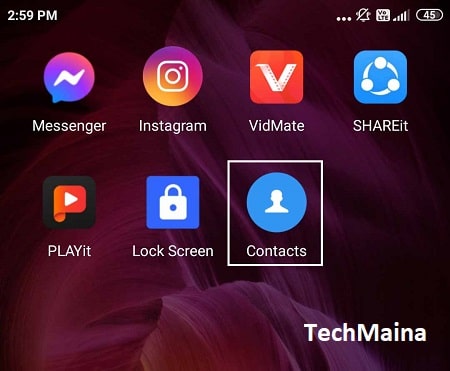 Step 2: Next, tap on the three-dot button present at the top right of the contacts app.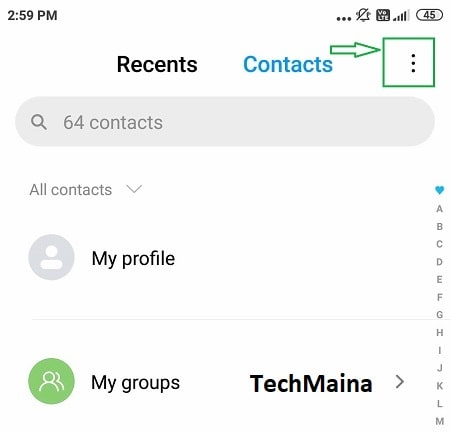 Step 3: Then select Settings.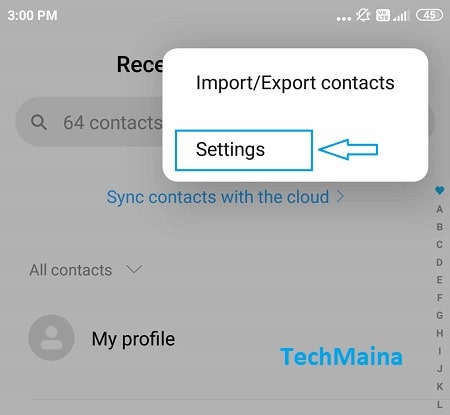 Step 4: Finally, please reset contact settings.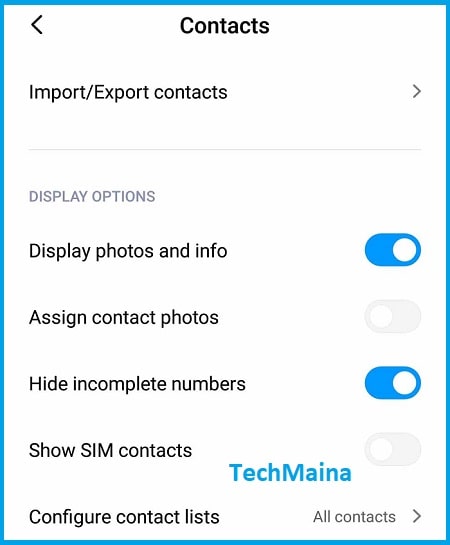 Note:
For example Show SIM Contacts
Uncheck Hide Incomplete Numbers
And other settings in case it affects this
Step 5: Then, after the previous step, the contacts that you thought were deleted will reappear.
This problem of missing or not appearing contacts, I have actually discussed in more depth in another article with 7 tips and solutions.
Also Know:
2. Recover Deleted Contacts with Apps
One of the easiest ways to restore deleted contacts on an Android phone is to use an application.
Install the Restore Contacts application on the Playstore, open the application, then restore the desired contacts.
This method can be done if the contact was recently deleted. It is guaranteed that contact data will be returned complete, including data on names, addresses, and the like if they previously existed.
The complete steps:
Step 1: First install the Restore Contact application from Google Playstore ( size is only about 2MB).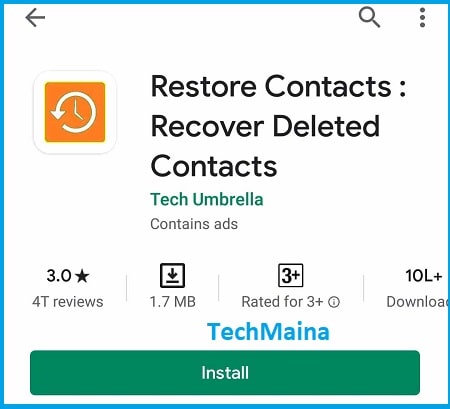 Step 2: Then please open the application.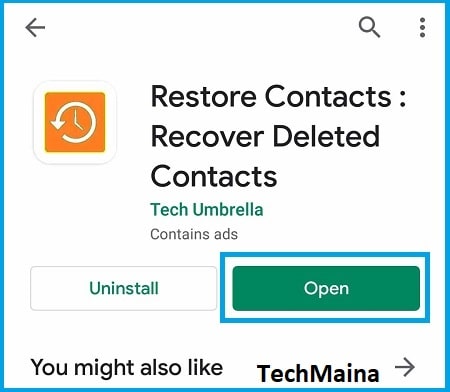 Step 3: Then you will see the deleted contact data there.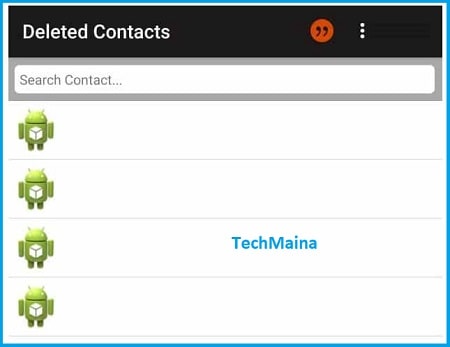 Step 4: Here you just have to return it as usual.
You can press the desired contact, then restore.
Or it could be done manually, namely re-registering the number and contact name listed there.
Oh yes, if you are confused about a contact that only has a number listed (without a name), chances are you didn't type the name on the contact when it was deleted.
Read Also:
3. How to Restore Deleted Phone Contacts Through Google Contacts
One of the contact data will be stored in a Google account. Well, we can open the data through a page called Google Contact.
Interestingly, in Google Contacts there is a feature that can revert changes to contacts.
With this feature, deleted contacts will be safer and can be recovered.
Here's how:
Step 1: First, open the Google Contact page on a computer or laptop.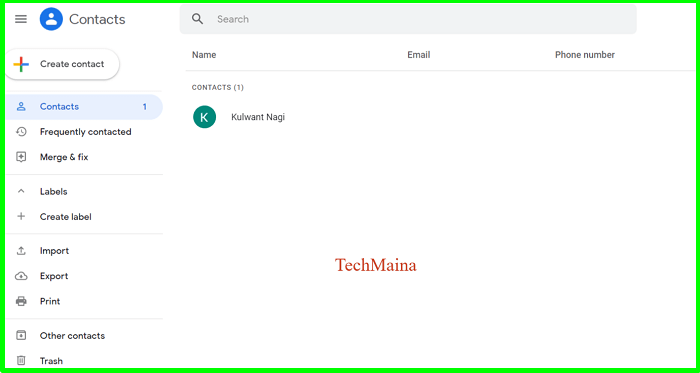 Step 2: On the right side top > click on the setting icon > Then press the Undo Changes button again.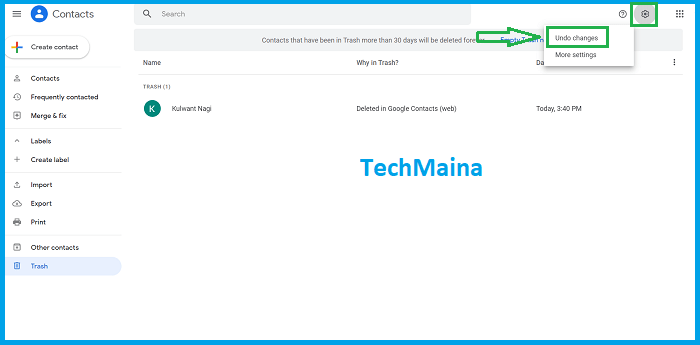 Step 3: Just set the contact recovery time, to when the contact has not been deleted.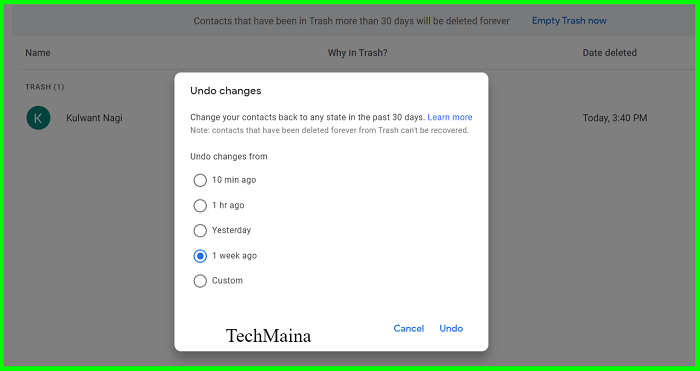 For example, my contact data was deleted today, then I set the restore contact settings to yesterday.
In this way, contacts that were lost because they were deleted on Android can be restored.
But it's not finished yet, because we need to resynchronize it first. The goal, so that contact data can be read by phone.
How:
Go to Android Settings.
Go to the Account menu, then go to Google Account.
Tap the menu button (at the bottom), then tap Sync now.
Wait for the process to finish. If so, open the contacts application again to view the deleted contacts earlier.
Please check, whether this method is effective or not.
Read Also:
4. Recover Deleted Contacts With EaseUS MobiSaver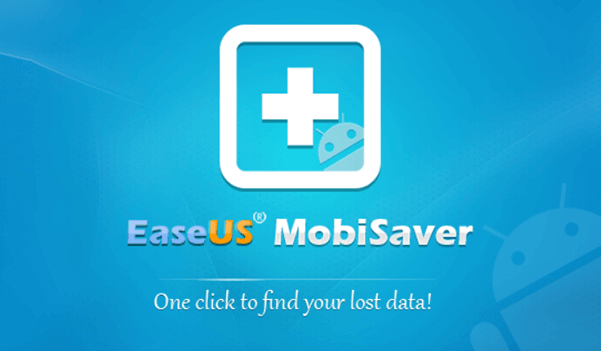 If the contacts on your cellphone are not synchronized, the contacts cannot be returned automatically. Well, there is one application, called EaseUS MobiSaver for Android.
This application serves to restore lost or deleted contacts, and can also restore files of others deleted due to corrupt (damaged) and other causes.
Here's how to restore deleted Android phone contacts:
First, please install the EaseUS MobiSaver application for Android first
After that, please connect the Android phone to the computer using a USB cable. Click the " Start " button, then wait for the detection process
Do a scan to find deleted contacts
Check the preview of the contact files that have been found. You can choose again the contacts you want to restore
EaseUS itself has long been known as one of the developers of data recovery in the field of computers and smartphones. It's a shame if you don't try it, hehe.
5. How to Restore Deleted Contacts on SIM Card
Saving contacts on the SIM card is arguably one of the most secure and practical, apart from using a Google account.
Unfortunately, if the contacts on the SIM card are deleted, restoring them is not as easy as we discussed earlier.
But as an alternative, you can try using the Recover Deleted Contacts application.
Here's how:
First, install the Recover Deleted Contacts application on Google Playstore.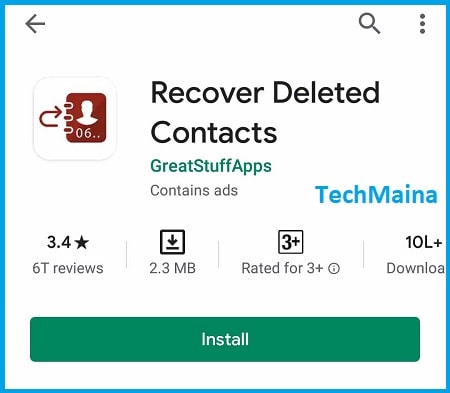 Then open the application.
Select the option Recover Contacts
Then you will see a list of deleted contacts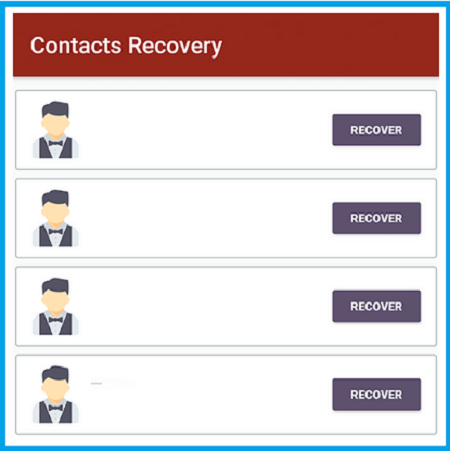 I have tried this application. Contact numbers that were deleted from my SIM card can be recovered.
Read Also:
Don't Forget to Backup Contacts just in case
Be careful in the future, so that contacts are no longer accidentally deleted. Just in case, it's better to do a backup first.
How to do it? You can try opening the Contacts app > Press the three-dot menu button > Then tap the Export Contacts menu.
Export please save to internal memory. Later the result will be in the form of a file. Save the file carefully there.
Conclusion
That's the tutorial on how to restore deleted contacts on Android.
Basically, restoring contacts is not difficult. However, the percentage may or may not depend on various factors as well.
Hopefully, in this way, your lost contacts can be recovered. If you are still confused about this tutorial, please share it in the comments below.
May be useful.