When the cellphone will be connected to the internet, or want to be used for telephone / SMS, a message appears that the mobile network not available.
In fact, normally when the SIM card is installed, whether it is for telephone, SMS, or internet purposes, it should be used immediately.
Well, unfortunately, there is a problem like this. Very annoying, right? Especially when the phone must be used for important situations.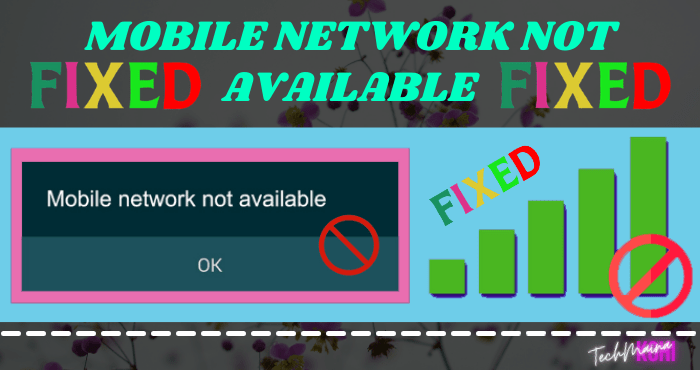 Actually, what is the cause of this problem? Come on, let's discuss it here.
Causes of Mobile Network Not Available on Android Phones
As for the cause, this problem has a lot to do with the signal. Because the signal is weak or even lost, usually a message "cellular network not available" will usually appear.
The real is like this: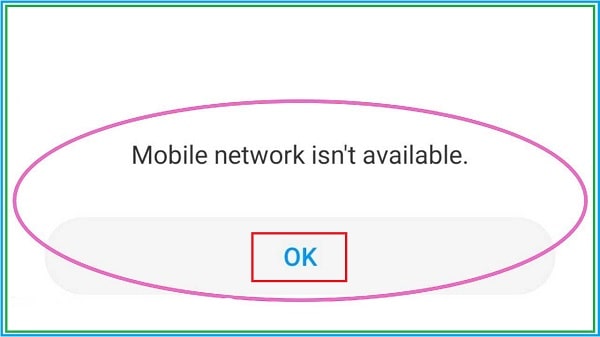 The complete causes are more or less as follows:
Provider in trouble: Very general, here. Usually, when there is a disturbance, the signal will be lost, and make the SIM card unavailable.
Weak signal: The weak signal is usually due to the effect of the location where the SIM card is used.
Network outage: Network outage? Can really, you know. Especially if the weather is less supportive.
Damaged phone components: Damaged components can be the cause. Being exposed to water, for example. This can create an interference signal and an unavailable network message may appear.
Where did it come from? The source is based on my own personal experience. Incidentally, I often repair damaged cellphones too.
From the many cellphones that I have repaired, this is the conclusion that I get.
Solution: Cellular Network Not Available on Android
Well, in this article, I will discuss some solutions to solve it. Who knows, your cellphone will be normal again, right?
The following are some solutions to fix the mobile network unavailable issue:
I wrote this method universally, so it can be applied in all operators. For example BSNL, Airtel, JIO, Idea, Vodafone, and others.
1. Try Restarting the Phone First
The restart option is the simplest solution as well as a "first aid" that you can do if you have a network problem like this.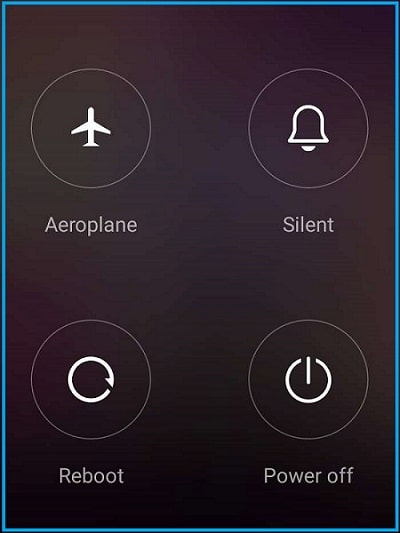 Through restart the Phone will automatically be refreshed again, so that error – an error that no one will usually disappear.
Even though it's simple, make no mistake, because, in this way, I can fix the cellular network problem several times.
2. Check the Phone SIM Card
Many don't know that the SIM card can actually be damaged too.
The effects of this damage can take many forms. But what I experience most often is that the card is undetectable.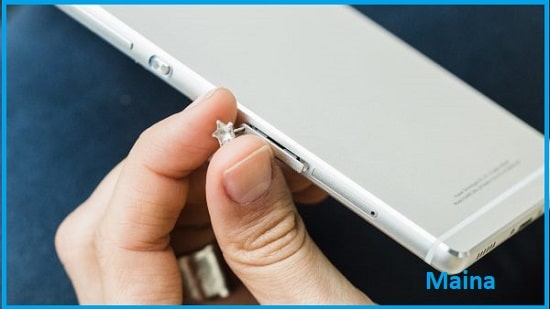 Well, besides the card is not detected, another effect that can also occur is that there will be a problem with the signal, and then the message "cellular network is not available" will appear.
How to fix it:
Clean your SIM card first.
Try the test with another SIM card (the provider must be the same). If another card is detected normally, it means that your old SIM card is damaged.
You can replace the SIM card with a new one, or change the old card to a new card at the nearest operator's office.
Read Also:
3. Make sure the signal provider can be found in your area
Provider's signal strength varies, depending on the area where you live.
For that, you must ensure that the signal from the provider you are using is available in your area. Can try changing the network to 3G or 2G to check.
Open Dial Pad , then type * # * # 4636 # * # * .
After that, enter the Phone Information menu. If there is more than one Dual SIM, just test.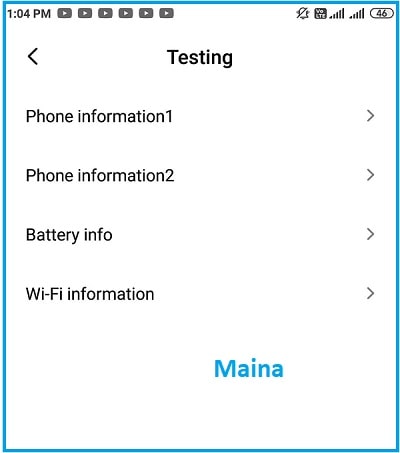 Then change the Network to 2G > 3G > 4G. Try one test at a time.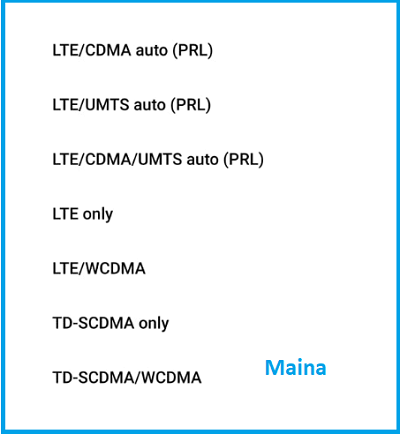 Then, you can try again using your cellphone as usual. Does the message Network available before still appear?
4. Make sure the Signal Settings are Set to Automatic
By default, the signal settings on the cellphone are always set automatically.
However, please also note that sometimes it is possible for the signal to change to manual mode. For example, you changed it accidentally, or a certain bug triggered it.
If you set it to manual mode, your cellphone cannot automatically pick up a signal, which results in a message that is not available on the cellular network.
How to replace it:
Open Phone Settings.
Then enter the SIM card menu.
Select the type of SIM used (slot 1 or slot 2).
Then enter the Network Operator settings
Select the Auto option on the signal type.
Or it could be via the Dial Pad menu as I mentioned in the previous point. But in signal settings, choose 3 types. For example EDGE / WCDMA / LTE . This makes the signal automatic.
5. Wait Some Time
If the previous methods still don't work, there is a possibility that the cellular provider you are using is experiencing interference.
This disorder has various effects.
There are those who cannot access the internet, make phone calls, send SMS, or even all three at once, and this is accompanied by the appearance of messages not available on the network.
The solution, try changing the SIM card to another operator first, to find out if it really is a problem or not.
If there is a problem, then you can try to wait for some time, until the network conditions return to normal.
If you want it faster, all you have to do is contact the provider.
Read Also:
6. Factory Reset The Phone
Phone factory reset option, you can do it if the problem is with a phone system bug.
Perform a reset phone, which means it will eliminate all the settings stored on the phone.
As a result, all existing errors can be lost, including problems with cellular networks that are not available.
Here's how:
Open phone Settings
Enter General Management Settings
Then do a reset there
To reset, you can try to find the settings at:
Settings> Backup and Reset> Restore to Factory Settings.
Follow the next prompted instructions, then wait for the process to complete.
7. Phone Service
Problems with components, of course, can never be fixed through the system. Therefore, we should also check the network components if a network unavailable message appears.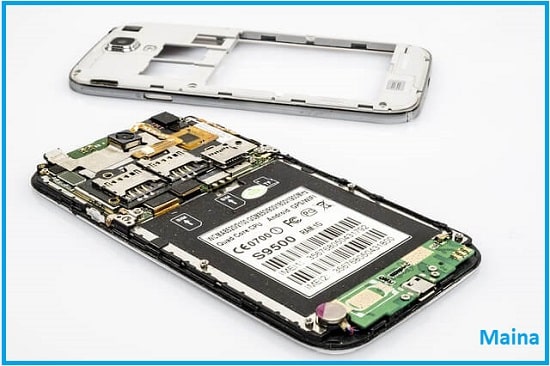 It is very common, where many cellphones are affected by this kind of component problem. Usually because of the age of the cellphone that is too long, or exposed to water (short).
The fix must be dismantled, then cleaned. If something is damaged, the components must be replaced.
So, it's better to just service the cellphone.
| | |
| --- | --- |
| IC PA Service Fee | Other Component Service Fees |
| 50 thousand – 150 thousand | 50 thousand – 300 thousand |
IC PA is the most associated with the network
Closing
Fixing a mobile network that is not available can be an easy problem to solve, and it can also be difficult.
Because, the cause itself is not always the same, so you have to be careful in fixing it.
With the tips above, I hope that you can be of help in overcoming this problem. If you have any questions, you can send them via the comment box below this article.
Oh yes, these tips are not only suitable for all operators, but can also be applied to all mobile brands. Like Samsung, Xiaomi, Lenovo, Oppo, Vivo, and so on.
So, hopefully, this is useful.