SIM Card No Service: Have you ever inserted a SIM card into your cellphone, but the message "no service" appears?
I've experienced this myself several times. Even at different providers and brands of Phones.
It's not just me, many other people have had the same problem.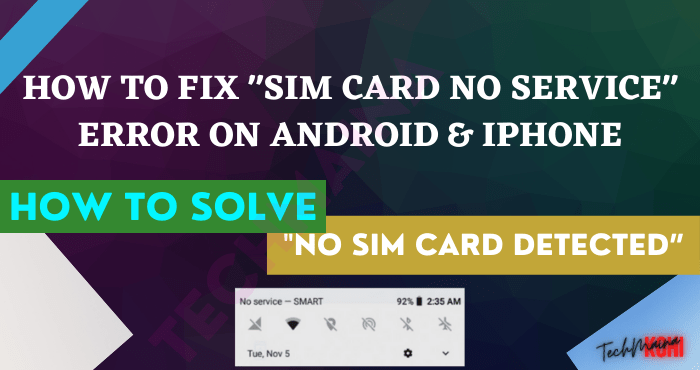 As a result of this one message, we cannot send messages, make calls, and even connect to the internet network.
At first glance, we might think that the SIM card is unreadable. However, this is not the case, because the SIM is actually still being detected.
Then, what is the cause?
Causes of SIM Card No Service on Android
Well, for the reasons themselves vary, including:
Problems with the Phone system ( bugs or errors ).
SIM card is damaged.
Your local network is down.
There are damaged Phone components (rare).
This problem can occur on all Phones. Like Xiaomi, OPPO, Samsung, Lenovo, Vivo, ASUS, Huawei, and others.
How to Solve SIM Card No Service Error [2023]
Meanwhile, to overcome this, will be the main topic of discussion in this article.
Here, I want to discuss a little about how to fix the SIM card problem that appears with the message that the service is not available.
Hopefully, what I share here can be useful for you, especially those who are experiencing this problem.
Immediately, here's the discussion:
1. Restart the Phone First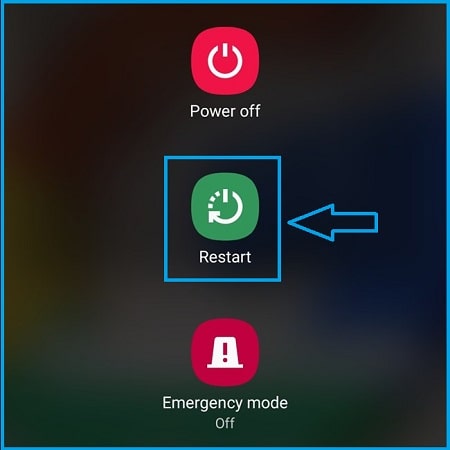 At first glance, this method may sound unimportant. In fact, the Phone restart option sometimes has an effect, especially when your cellphone has not been restarted for a long time.
If I encounter a problem on my cellphone, I often apply this method the first time, before bothering to look for other solutions.
Including if you find a problem with no service. The restart method is often effective in dealing with this.
More options :
Try turning off the cellphone, removing the battery, and waiting a while.
If it's enough, please turn it back on.
Fix: Android Phone Keep Restarting Itself
2. Try Uninstalling the SIM Card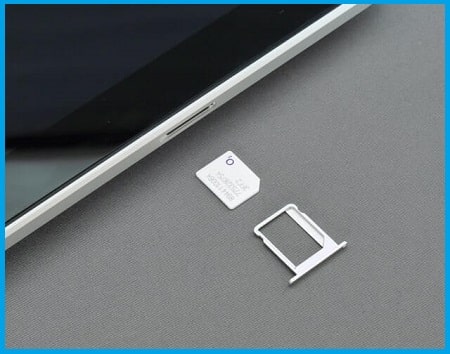 Installation of a SIM card that does not fit – loose for example – could have an effect on this problem.
Because, some sources say that this has an effect, and some other sources say otherwise.
However, in my own opinion, this does have an effect. The reason is, I have also applied this solution, and the result is that the signal appears normal again.
For that, try removing the SIM card on your cellphone, then returning it again. Also make sure it is installed correctly, yes.
3. Turn on Airplane Mode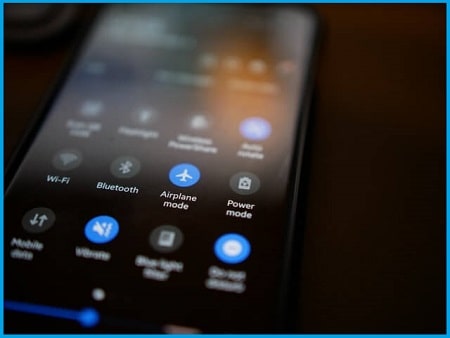 Back again to the discussion in terms of systems.
The next solution, here you can also try to turn on airplane mode. Its function is simple, namely to refresh the network that was previously an error, so that it becomes normal again.
The no service message appears when the signal is lost. Well, after airplane mode is turned on and off again, usually the signal will appear again.
Because the Phone will automatically look for a signal again after just getting out of airplane mode.
How:
Just turn on airplane mode on your cellphone via the top menu ( status bar panel ). Wait for 15 to 30 seconds. If so, turn it off again.
Then check the signal. If it appears, try making a test call. If not, try restarting.
4. Make Sure the APN Settings are Correct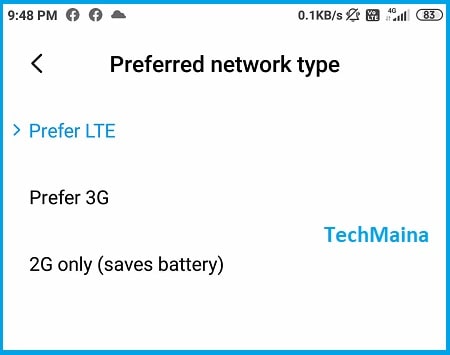 If the message is not available for service appears when you want to connect the cellphone to the internet network, you can try checking the APN settings.
This APN serves as a network configuration so that it can connect to the internet properly.
Some sources say incorrect APN settings can cause network errors.
Note:
The settings themselves vary, depending on the provider used.
Even so, to set it broadly, you can try going to Settings > SIM Card > Cellular Networks > APN.
There, please create a new APN or edit the old APN.
5. Clear Cache of the Phone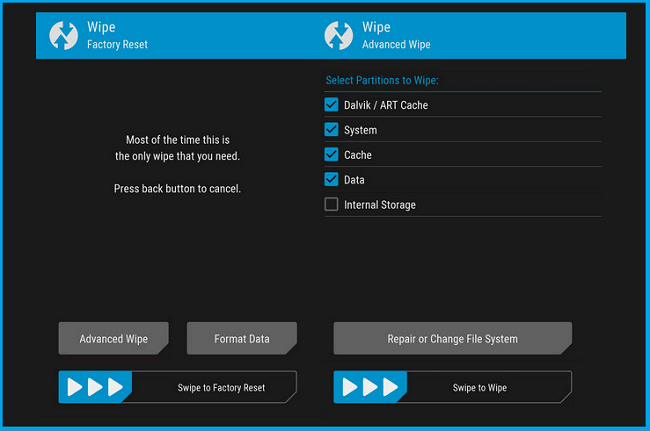 Already know, what is cache? The cache is a collection of data that is automatically stored when the cellphone is in use. Its function is to optimize the system.
Well, here you can try deleting cached data, with the aim of eliminating the existing configuration on the system.
Often times the message of no service from the SIM card can be fixed with this method.
The caches in question are the Dalvik cache and Partition cache. So, to remove it, you have to do it via recovery mode.
Read Also:
6. Try Cleaning the Connector and SIM Card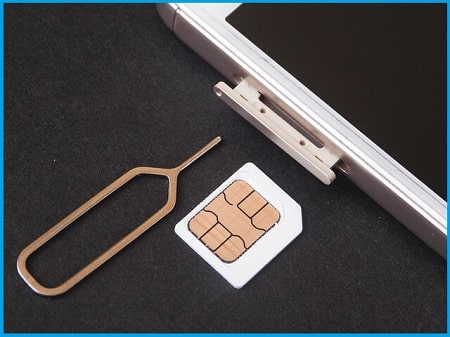 As you know, on Android phones there is a special slot, which is useful for storing the SIM card in it.
But, did you know that these slots can get dirty too?
Well, here's the problem. When the slot is dirty, the SIM card reading will be disrupted, so that the signal becomes difficult to read.
Therefore, you must clean the slot first. You can use a tissue or a soft cloth.
In addition, also check the SIM card, because it could be dirt in this section. Especially if you've been using it for years.
7. Try Testing with Another SIM Card or Another Cellphone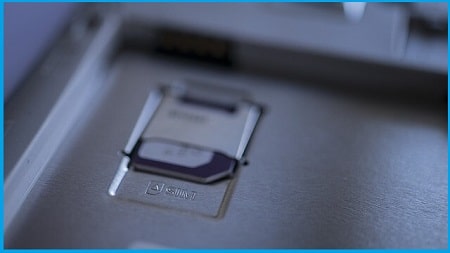 As I said earlier, faulty problems with components or the SIM card can also cause network errors and unavailable service.
Departing from this, you can also check its condition, whether there is damage to the cellphone or SIM card.
To check, just follow these 2 steps:
First, try a test with a new SIM card. If possible, use a different provider.
Second, move the old card to another cellphone. Is it detected or experiencing the same problem?
That way, you'll know where the damage is. Is it on the cellphone, or on the SIM card?
Well, if there is damage, then the solution:
If the cellphone is damaged, try taking it to the service center for further checking.
If the card is damaged, replace it with a new card, or exchange the old card for a new card with the same number.
Even so, of all the possibilities, I myself more often encounter cases where the SIM card is damaged.
For example, because it was scratched, or the like.
Read Also:
8. Contact the Customer Service Provider you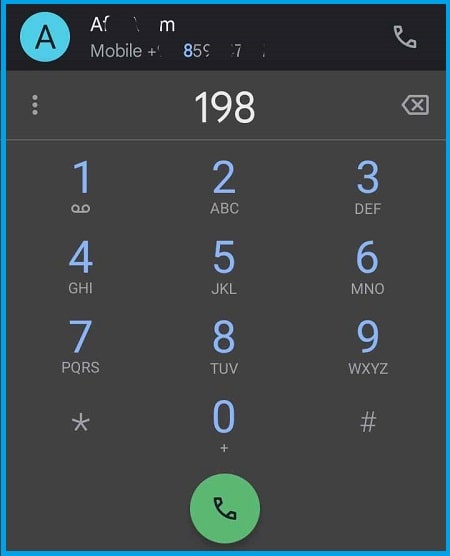 Not infrequently providers who experience interference are the cause of this problem.
Usually, this disturbance is characterized by a signal alternating between appearing and disappearing.
In addition, when you try to use it, a message of no service will appear, just like what was discussed this time.
To overcome this condition, there are 2 solutions:
Try waiting for some time, until the network is back to normal.
If it's been a while but it's not normal, you can contact customer service.
Well, regarding how to contact him, of course, it varies, depending on what provider is used. It can be by telephone, forums, or social media.
Please look for it yourself.
9. Reset Your Cellphone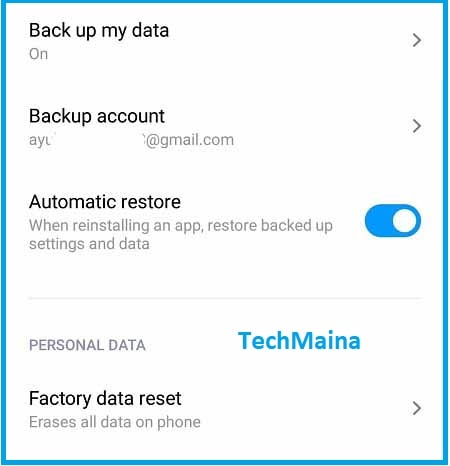 This method I discussed last as an additional option. The question is, why do you have to reset everything?
Well, the goal is to restore an error system, so that it becomes normal again.
Because, the factory reset option is believed to be able to fix various errors on cellphones, including SIM cards that don't have services like this.
Conclusion
Thus, a little information on how to fix a SIM card that has no service, specifically for Android phones.
I have made the above discussion as complete as possible, so you can try it one by one until the Phone or SIM card can return to normal.
At first glance, it looks long. But if you try one by one, it really won't take long, really.
You can also choose which one is most suitable for the conditions of your problem.
If there are additions, just send them via the comments column provided below.
May be useful.