The definition of Overclock, hmm, more or less increases the performance of hardware from the default state.
Overclock is usually done in VGA, RAM, and Processor. But the most common is usually the Processor.
Overclock, or OC for short.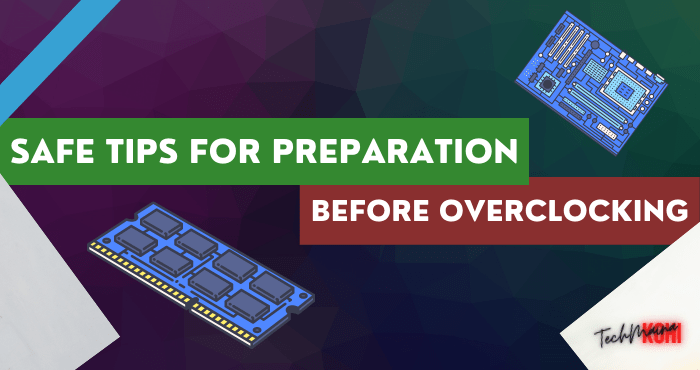 OC itself has now become a common thing, especially among gamers, even OC itself has a lot of competition and has become a profession in itself.
In Indonesia, one of the most famous is Alva Jonathan.
Have you ever heard that OC destroys components?
That's not wrong, BUT it's usually because the user only has "desperate" capital without any knowledge hehe.
Just to be safe, I have a few tips for things to do before doing OC. Here are his tips.
1. Pay attention to the components you want to overclock.
Note whether the appropriate components can be overclocked?
For example, the average AMD processor can be OC.
For the Intel processor itself, some can and some don't.
So first check whether your component can be OC or not.
AMD phenom, One of the 'legend' processors that are often in OC
2. Pay attention to the component cooler
This is probably the most common thing that can damage components when OC.
Cooling is important in OC. Why?
Because when the component is in OC, then the component will produce more heat, so it takes extra cooling to cool it (depending on how far the OC itself is).
For example, professional overclockers, often use LN2 (Liquid nitrogen) as their cooler.
But for those of us who are laymen, we only have to pay attention to the cooling components used.
OC with the default hsf processor is not recommended because the HSF performance is average for the default condition of the processor.
For that, my friend needs HSF with higher performance. If you want it even cooler, use water cooling.
3. Pay attention to the motherboard
Motherboard, a nesting place for components into one.
Same as number 1 above, first check whether your motherboard supports OC?
You can see it by looking for your mobo type on the official website.
Or check through the default manual usually there.
So if someone says "Ah, it's a cheap mobo, it's better to spend the money on something else"
That's the wrong bro!
4. Pay attention to the power supply
This is no less important than the things above.
The power supply is the heart of the PC, when a component is overclocked, overheating will occur and the power generated will be even greater.
For that, we need a good power supply to supply power stably.
First, check whether your psu is "fake" or not?
If so, then I suggest you never try to OC your components before changing the PSU to a good one.
If your computer meets the above criteria, then congratulations my friend can overclock!
What about laptop users?
Unlike PCs, laptops are more risky if overclocked.
Because by default, HSF laptops are usually designed for their default clock conditions.
But not all of them, various gaming laptop brands now support OC on their products. So how do you do OC?
In this article, I only explain the steps that must be prepared before doing OC.
Because every component sometimes has a different way of OC.
Some are through the BIOS, some are through the application.
So, what's next?
You can look for ways on online forums, or overclocking sites. because I myself am still new to OC issues.
With this article, I hope my friends can add to their knowledge or maybe change their views about overclocking.
For those who want to try, be careful and don't be afraid to fail.