Music is life to most of us; we always want to listen to music anywhere and anytime. With the growing popularity of streaming services, you can listen to music whenever you want as long as you have an internet connection.
However, sometimes you may have connection problems with your Wi-Fi, or you may be in a location where you can't access the internet.
Having your music saved offline solves this problem; you can listen to your music whenever you want without interruptions with an offline music player for android.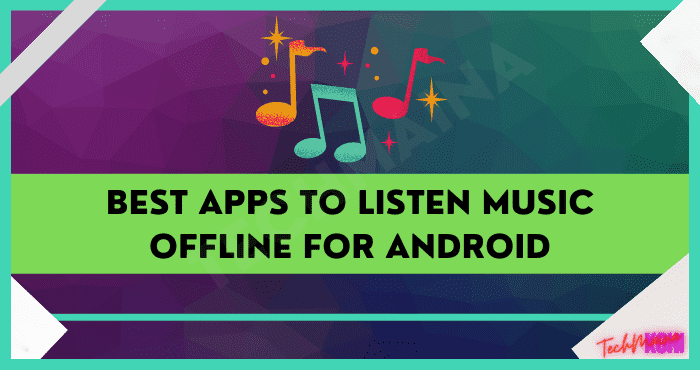 10 Best Free Apps to Listen to Music Offline for Android
We have handpicked the best 10 free apps to listen to music offline on your Android phone. It is difficult finding the right application that suits all your needs without any hassle.
Here, we will be giving you a detailed review of our top 10 free android applications to listen to music offline.
1. Lark Player
At the top of our list is Lark Player. We tested many apps but fell in love with Lark Player. Lark Player is 100% free and has numerous added features and functionalities.
Let us start with its top features; Lark Player plays both audio and videos offline and supports most music file types; this means you can watch and listen to music and videos offline and in different file formats.
With the Lark player, you can also manage and organize your music library. You have full and flexible control of your music library, make a quick search for your music files or scan for music media on your phone.
Its flexibility allows you to change music names, music covers, and all tag editor options. Download Lark Player if you need all these features in a music player for android device.
What's more? Enjoy synced lyrics in real time. You can also look up lyrics online and share your music with anyone you want.
Its Equalizer is one of the most powerful we have tested; you will be able to create better surround sound effects and experience powerful bass boosts with added volume.
Lark Music player does not just give you reliable performance; its user interface is beautiful and customizable.
You can customize the skin or theme of the application and allow a floating window when you are playing videos.
If you want your song to play faster, Lark Player allows you to change the speed or make a ringtone out of any song.
It also allows you to set a sleep timer and has a power-saving mode to keep your phone's battery level usage low while you enjoy your music.
2. Black Player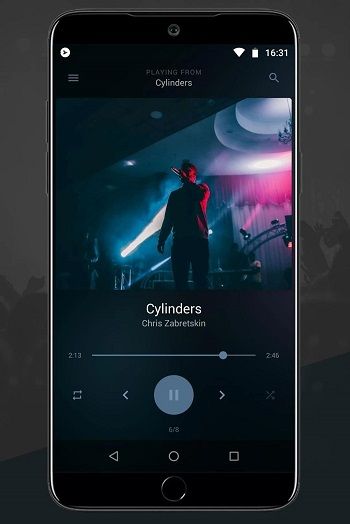 The second best on our list is Black player. Black player plays all locally stored music on your phone in a few file formats like mp3, FLAC and wav.
Its interface is simple, classy and dark. You can edit the theme, skin and font of the app to other dark themes.
Black player has a Built-in equalizer system that allows for bass boost, virtualizer, left and right sound balance and many more.
While testing black player, we enjoyed the lyrics viewing functionality and ability to also edit the lyrics of the song.
What's more? Black player has an amazing performance; its minimalistic style makes it less heavy and gives it a smooth performance while listening to music.
3. Rocket Player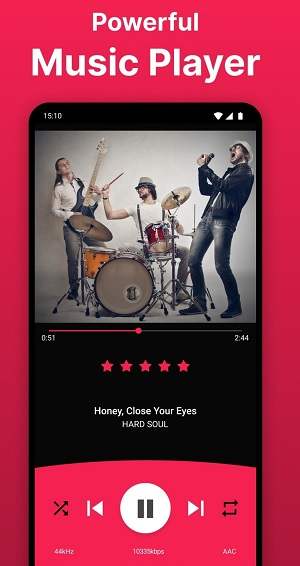 Rocket player is also one of the best apps to listen to music offline for free on android phones. Rocket player is free.
However, it contains ads. Its equalizer is powerful and comes with many preset options. With Rocket Player, you can browse your media library by genres, songs or albums and organize them according to playlists and videos.
The search and sorting of the library to find songs are also seamless. The interface comes with different themes you can choose from to customize it to your preferred taste.
Rocket player has a premium feature that adds some extra features like transitions and added volume.
However, the free version is also excellent and delivers a sweet and smooth listening experience.
4. Vanilla Music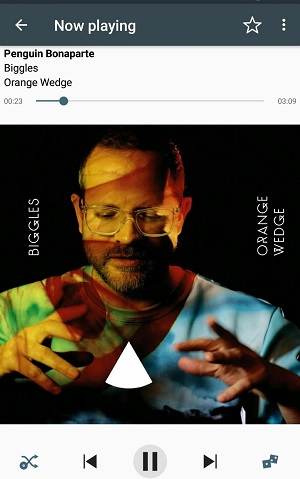 Vanilla Music has it all. Its audio engine is powerful and has one of the best performances. It has a catchy and enjoyable user interface.
It also comes with support for music queuing, gapless playback, and replay gain. Its equalizer has a powerful Bass and Treble adjustment.
If you are looking for a dynamic app to play music offline on your android phone, Vanilla Music is one of the best to consider.
5. Musicolet Music Player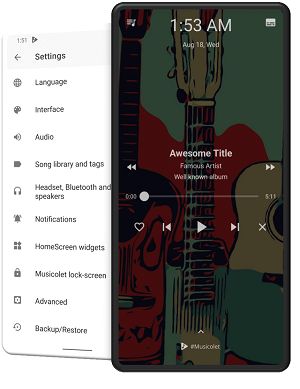 Musicolet is completely offline and powerful. It helps you organize and play all your locally stored audio files on your android phone.
Musicolet is focused on performance and efficiency; you can easily move or copy your music files and a new playlist and embed lyrics.
For the best experience, Musicolet also gives you control over customization with its stunning widgets and themes.
6. Pulsar Music Player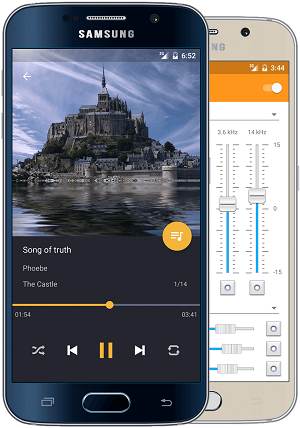 Number 6 on our list is Pulsar Music Player. It is completely free with no ads. Pulsar Music Player comes with a folder browsing functionality that allows you to easily browse through your device folders.
It also supports Chromecast and comes with a sleep timer and a smart playlist that analyses your music listening patterns.
Pulsar is definitely one to look out for if you're looking for a free and offline music app for your android phone.
7. Omnia Music Player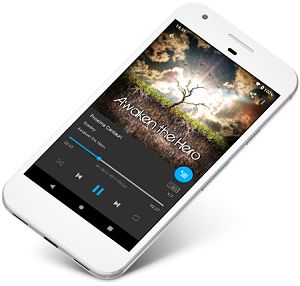 This player is a personal favorite. It is compact with all the features you will need. It supports gapless playback, has a lyrics display screen, gives you access to edit tags, supports Chromecast, and comes with a sleep timer.
The Omnia Music player pays attention to sound quality as it comes with audio balancing capabilities, crossfade, and play speed adjustments.
8. Foldplay: Folder Music Player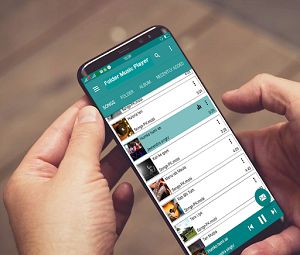 Foldplay focuses on simplicity. It's easy to use and fast. It has all the necessary features you need like shuffling through your music, album cover display, headphone controls and notifications and an equalizer.
Foldplay makes creating playlists easy; with just clicking and holding a song, you can create a playlist or music folder.
The themes are also easily customizable with dynamic colors; this makes Foldplay one of the top ten music player for android.
9. Stellio 
Stellio is free but also has a premium plan. Its sound quality is completely amazing, and its interface is stunning and beautiful. It supports different file formats, lyrics display and convenient control. It also helps you put your music in categories by albums, genres or playlists.
10. Shuttle Music Player
Shuttle music player is free and easy to use. It helps you scan your phone directories for music files.
The shutter music player has a modern design; it is easily customizable with different themes and skins.
With shuttle, you can view lyrics and automatically download music covers. If you want to easily create playlists and keep track of your favorite songs then Shuttle music player is perfect for you.
Conclusion
There are many different music apps to listen to music offline on android phones. They all have similar and slightly different features.
It can be tricky to find the right one for you, which can serve all your needs and stay aesthetically pleasing.
We did the work of testing as many music apps to listen to music offline on android, and our favorite is the Lark Player.
It has all the necessary features, works optimally, and owns a beautiful, easily customizable interface. Give it a try for yourself, and let us know if it suits you too.