White Shadow Bundle Free Fire: Free Fire is never absent to carry out interesting events in the weekly, monthly, to yearly ranges.
One of them is an event that presents the White Shadow Bundle FF as an object of interest for fans as well as an unforgettable gift.
Enthusiasm to get this bundle is not without reason. Through White Shadow, you can produce a character set that looks cool and looks unmatched.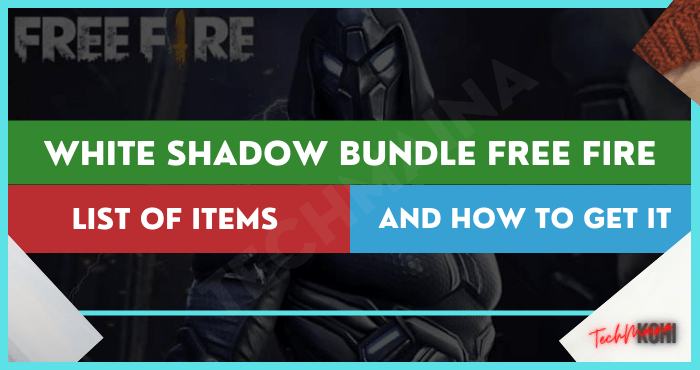 This bundle carries a classy concept to be enjoyed by all players who manage to own it.
Know White Shadow Bundle Free Fire
This bundle is indeed relatively new because it was released in 2021. Each item provides a cool and classy characteristic that many players want to own.
From novice players to pro players, all are curious about how to get it.
In addition, the combination of items from this bundle does give a mysterious impression with the "shadow" theme.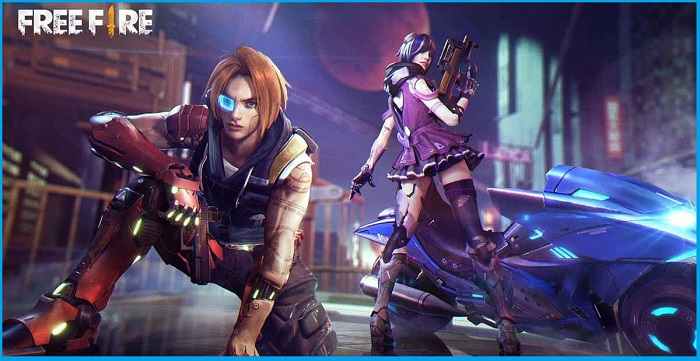 You will find male characters with elegant masks and girls who get the opportunity to style their hair with deep white hair that looks very long.
As a newcomer, his fans are indeed at a fairly high number. Therefore, you also can not miss following the event that successfully released the White Shadow Bundle as one of the main prizes.
Moco Store Event Information and Details
Moco Store or Hacker Store FFWS Bayfront Ranger is an event that summarizes the presence of bundled products, such as White Shadow and FFWS Bayfront Range as gifts.
In addition, this event is still included in the annual range. It's no wonder that friends also feel sorry if they are reluctant to participate in the competition from the end.
Who knows, you and your friends will be busy getting the main prizes offered by Garena Free Fire, right?
In addition, there are other items that are no less interesting to get after participating in this special event.
You can't miss it because the Moco Store will end from May 28 to May 31, 2021. Besides that, there are many other prizes that you are ready to adopt and use to play together.
Read Also:
List of Prizes that Appear at the Moco Store Event
It doesn't feel right if you haven't gotten any leaks about the prizes that were present at the event.
This will help you strategize in exchanging diamond holdings with available competitions.
Here is a list of special gifts that are waiting for you to adopt and ready to enliven the game on the field:
1. Bayfront Ranger FFUS Bundle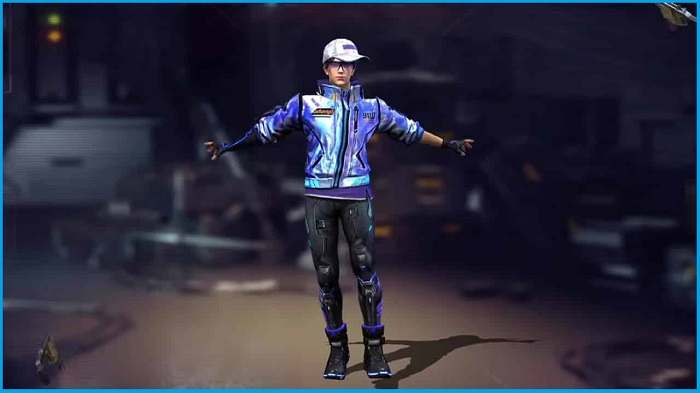 This is one of the many costumes that can attract and captivate Free Fire fans. You will feel impressed if you see a cool blue-purple jacket that dominates your appearance.
Equipped with fashionable pants with a futuristic concept, you can also get a pair of black ankle boots that match the pants. Don't forget the silver metallic hat that can support your appearance.
2. White Shadow Bundle FF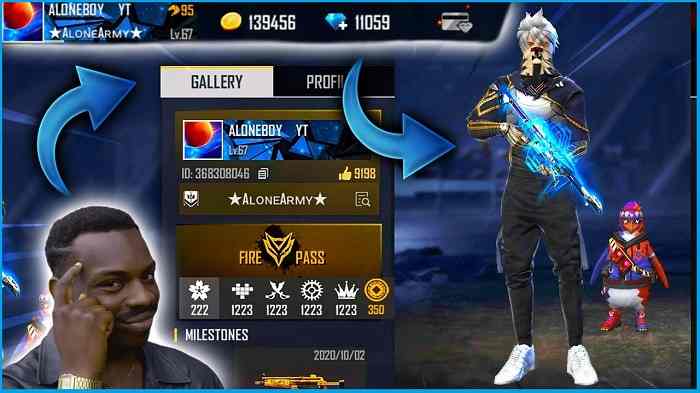 Just like the introduction at the beginning, you will find a mysterious cool impression on the White Shadow costume set.
Both male and female characters, decorated with masks with black and white patterns with sharp eyes like birds.
His clothes mostly use gray and black tones. The combination creates a superhero-style outfit that is still dashing and able to maintain its identity well. Are you ready to use it on your character?
3. Skin Mobile Star Light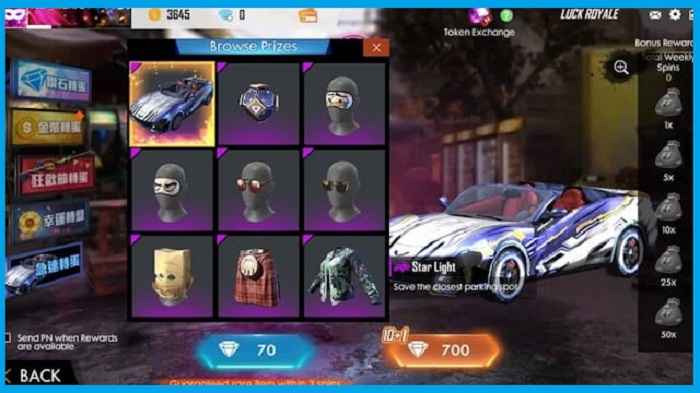 This skin is a car vehicle with a combination of silver and bluish-purple colors. If you see the bluish-purple on its body, you can remember the beautiful galactic pattern. Emphasized with gray and silver on the front hood.
In addition, a magnificent logo is attached to the front of the car so that it can be seen directly.
Star Light car skin does not use a roof like a sports car. From the looks of it, this car is ready to be the king of the road and it's a shame if you don't have one.
4. Skin Bonefreeze Dino
As the name implies, this skin features a dinosaur costume with a dark blue bone skeleton. The basic colors are used to depict the "frozen" aspect of the dinosaur which is already bone-shaped.
Bonefreeze Dino's skin still attracts attention because it looks cute when used by characters.
Long top and hooded almost to the ankles. Followed by a pair of matching shoes, blue and patterned skull. Combine them with your favorite emotes as the game progresses.
5. Skin Gloo Wall Dragon Seal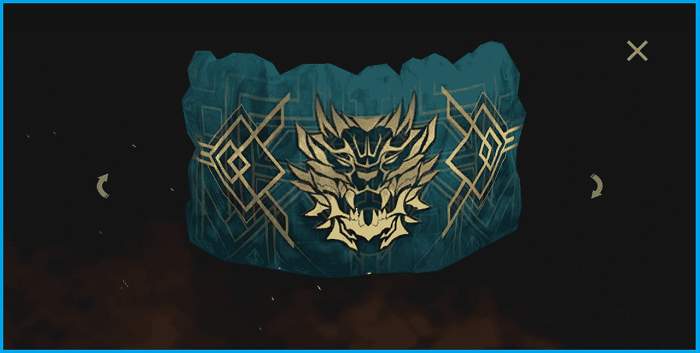 The gloo wall in the Free Fire game serves as a protector as well as a self -fortification if there is an enemy attack that comes suddenly.
One of the coolest of these many skin types is the Dragon Seal. Based on the name, of course, you already know the pattern used.
You will get elegant turquoise-colored armor with a golden dragon head element in the center.
On the right and left side, there are still supporting ornaments so that the appearance looks more luxurious.
6. Backpack Dancing Panda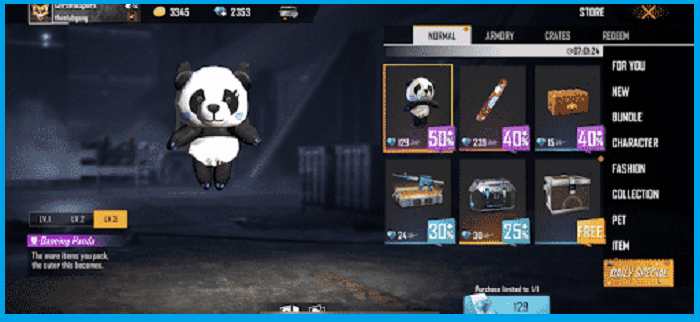 Another item that appeared at the Moco Store event was a backpack with a panda model. Who is not excited about this one creature?
Backpack Dancing Panda is included in the second prize category from the ongoing event.
7. Lively Beast Weapon Loot Crate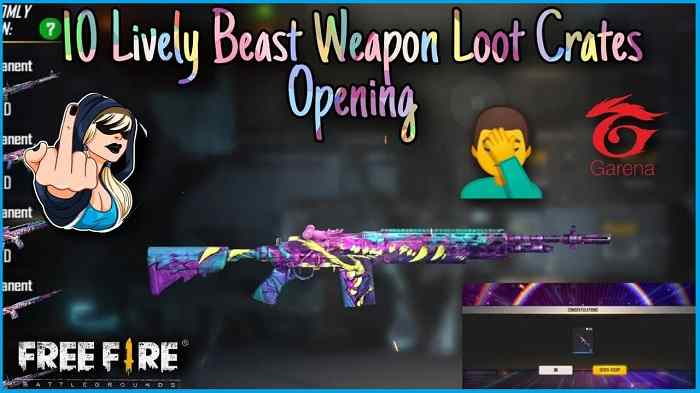 Is a skin in the form of a weapon similar to a themed box with attractive colors. You'll find a combination of blue, purple, and yellow all over his body.
Like a monster, this weapon will accompany you to fight and defeat your opponent.
How to Get a White Shadow Bundle
This is the right time for you to know the steps to get each player's favorite bundle. In addition, it's a good idea to take into account the prizes you want to take from the existing event.
Follow the steps below while monitoring the number of your diamonds and make sure the number is sufficient to enliven the event.
Log in to your Free Fire account on your smartphone.
Go to the Events tab then look for the one named Moco Store or Hacker Store.
When clicked, you will be automatically entered into the event and directed to the prize bundle selection page.
If you are after White Shadow Bundle FF, put it in the first choice. Proceed with your second choice of gifts of your choice.
Click the Continue button then confirm both prizes to state that your selection is correct.
Make a spin as directed on the screen of your smartphone.
Continue the spin activity until you manage to get the prize you want.
You need to know that this contest requires only 9 diamonds, but the nominal will increase as the number of prizes decreases.
If you're lucky, you can get both for only 9 diamonds. If you need more effort, you should prepare around 1500 diamonds.
White Shadow Bundle FF Item Combination Inspiration
In addition to providing a way to get this one bundle, you need to know some interesting combinations for the character set.
This combination will increase your enthusiasm to fight using weapons as well as prepare for emoting execution in front of your opponent.
1. Skater White Shadow Man
The first character set will combine the tops and bottoms of the white shadow. You also need to complete the accessories using an original white shadow mask that looks mysterious.
However, you'll be taking chances that are more street-style and can be seen from the character's shoes.
Yes, you choose street boy shoes which are bright purple roller skates. Coupled with a touch of dark blue with a tinge of fire that accompanies your steps on the battlefield.
The appearance is still simple, impressive, and elegant.
2. Afro Dunk White Shadow
This appearance uses TRAP alpha for styling her hair. Continue with the selection of unseen custodian masks and composer glasses which add to the coolness of the character's style.
If you have shoe skins from a basketball theme bundle, this is the right time to show off modern jazz shoes to the Garena world. The striking red color even looks matched with the appearance of the top.
3. White Shadow of Famine Felon
Based on the name of this style, you'll need Famine Felon's hair which is bright yellow and raised upwards.
When you are done, continue with the night clown accessories that will change the hair color to blue and striking red.
In addition, your face will use face paint in the form of a scary clown. There's nothing wrong with showing a slightly quirky impression by wearing summer holidays pants. Wear shoes that match your hair, namely street boy shoes.
4. Traditional White Shadow
Based on this type of set, you need to add traditional ornaments to the appearance with white shadow.
Go for a charming soul seeker oni hairstyle. No need for additional accessories in the facial area.
Continue with the use of classic jazz pants whose color really supports the tone of the white shadow top.
Street boy shoes still accompany your character while traveling around and defeating enemies on the battlefield. Customize with the emote you already have.
5. The Bunny Shadow
This set look can take you to a more sinister situation. That's right, you must wear a constructor bunny mask that covers the entire head area.
Leaving behind the appearance of a rabbit with glowing eyes and a scary smile.
Best of all, you won't be wearing a pair of roller skates or any other type of shoe. You will use clogs or in Japanese, it is called geta.
Another alternative is modern jazz shoes that still add to the eccentric atmosphere for your character.
6. Santa Shadow Daddy
Maintain complete clothing in the form of shirts and pants from the white shadow bundle. Switch to a more cheerful mood by using a bright blue hairdo. Put on an old man mask-like Santa's and be a part of the kid's team!
The choice of beard has been accompanied by glasses that add to the attractiveness of Santa Claus.
Be a fashionable gift bearer by wearing classic jazz shoes, really matching the clothes and accessories.
Conclusion
Getting the White Shadow Bundle FF is not as difficult as you think. The number of qualified diamonds and luck can make it easier for you to reach them.
However, the most important thing is your willingness to enliven this event as a fan of Garena Free Fire.