In this article, we are going to share with you How to Write Good Article for Blog. So, let's get started…
In this digital era, more and more people need complete information about something in their daily life. Starting from lifestyle, problem-solving, science to livelihoods.
Because of the ease of information, now people prefer to read articles on Google compared to reading books or newspapers.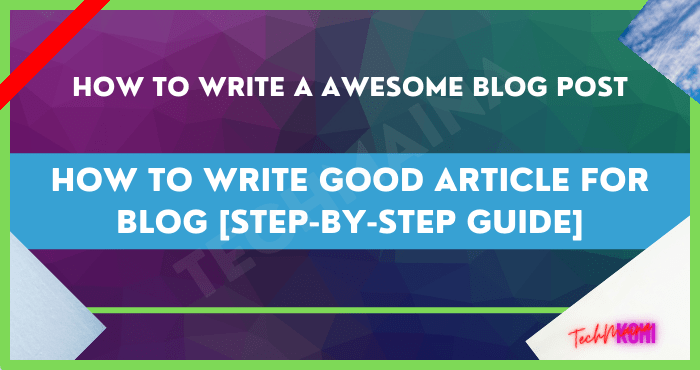 Well, usually they will type keywords in the search engine, then the search engine will display several relevant blogs or websites providing the information needed.
Well, this information is usually in the form of articles. Generally, articles have a length of between 300 words to 1500 words.
Usually written with a specific purpose and theme and discussed in full, either in the form of facts, concepts, or opinions.
What is Article?
In essence, an article is a complete factual paper discussing a theme to be published in online and offline media, such as newspapers, magazines, blogs, and so on.
Based on its purpose, articles can aim to convey ideas, facts, opinions, education or entertainment.
Actually, there are many types of articles, for example, such as
Article Description
Narrative Articles
Exposition Articles
Argument Article
Persuasion Articles
or SEO Articles (blogs)
Now in this article, the author will only focus on discussing how to write good articles for a blog with SEO (Search Engine Optimization) techniques.
So the article is used to fill blog or website content so that it can provide benefits while making the blog appear at the top of Google so that it can be used to make money.
Without further ado, just take a look at the full article…
How to Write Good Blog Post [2023]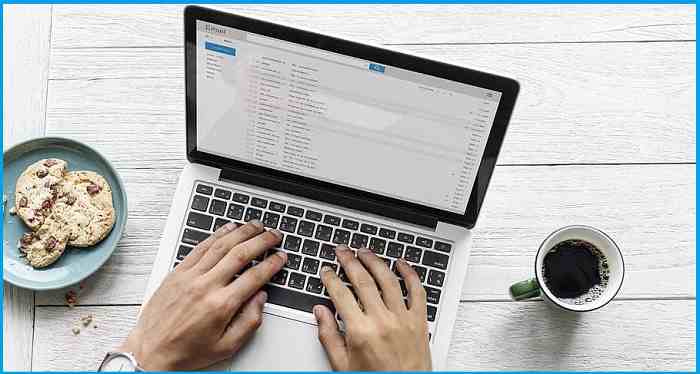 Actually, each writer or media has its own standards and procedures. However, in this article, I will describe in general terms based on the author's experience in the blogging world for 8 years. Let me go straight to the first point…
1. Determine the Theme and Topic
Before starting to write, you first determine the theme and topic you want to discuss. For example, you have a blog about Food Recipes, then you determine the theme and topic. For example…
The theme of "Healthy Food"
The topic of discussion "Creating an article on how to make low-cholesterol fried chicken"
Well, here, of course, you will imagine what article you will write, after that we will proceed to the next step.
2. Define the Purpose and Outline of the Article
Purpose and outline are important in writing articles. For people who are used to it, it may be easy to write without having to think about the outline.
But for those who are just starting out, of course, this is a little confusing.
To make it easier to understand, I will use an example,
Earlier, we discussed the theme of healthy food with the language of Making Fried Chicken low in cholesterol.
Well, then we determine the purpose of why the writing was made?
Is it to provide information to mothers who want to cook?
Is it to write opinion articles for mass media?
Is it just to share experiences?
So first determine the goal, here I will choose the first goal.
Next, we make an outline of the article, generally, articles consist of:
Title
Introductory Sentence (Opening)
Contents
Subtitle
Closing (Conclusion)
Well, I'll give an example of the writing structure for the topic "Making low-cholesterol fried chicken" namely
Title: 7 Easy Steps to Make Fried Chicken Low in Cholesterol
Preface: Who doesn't like fried chicken? maybe almost everyone likes it. Starts from children to adults…. (etc)
Contents: Describe how to make it
Subtitles: for example Point to 1, Point to 2, and so on
Closing: Conclusion of all the contents of the article briefly to remind the important point.
In essence, making this framework is like making a table of contents for articles that we can later develop content for.
3. Do Research and Supporting Media
After we have a framework, then we do data research. It's important to find out additional information as well as see other people's writing styles.
You can do this by:
Reading other people's blog articles
Read a book
Reading journals
Read news online
Etc
You read and browse other people's articles, then summarize and get the gist that you can develop again.
You can see things like writing structure, language style, supporting media, and other things. After that, you can look for supporting media.
For writing blog articles, usually, the mandatory supporting media is images. It can also be videos.
You can take pictures yourself (photos), buy pictures on the microstock site, or use someone else's picture (must ask permission first).
But remember, never take pictures from Google, because that violates the rules and you might get sued by the owner of the image.
If you want to take pictures from the internet, make sure they have a Creative Commons (CC) license, which means they can be reused.
However, this license also has many types, some may be used only for non-commercial purposes, some may be used for commercial purposes, and so on. You should read the image license carefully.
4. Pinch the Problem
After you have brainstormed by looking around and researching the data, then the next step is to narrow the problem more specifically, not too broadly. Example
Topic: How to make low-cholesterol fried chicken
Cone again, how many steps? eg my 7 steps, then use what? for example, using home kitchen tools, and so on.
So limit the discussion, do not discuss topics that are outside the original theme and purpose of writing.
5. Formulate Discussion
After that, you try to write and create articles that have been planned. You can formulate the content of the article from each article framework that has been made in accordance with the data you have obtained.
Make sure your writing solves the problem according to your initial goal. Make articles as light and easy as possible to read and understand.
6. Development of Themes and Main Idea
Well, blog articles usually focus on keywords, the more keywords that can be targeted, the better.
For example, in the article How to Make Fried Chicken, we can also aim for Materials for Making Fried Chicken, or so on.
Even easier, for example, the article you are reading at this time. The title is How to write good articles for blogs, but here we will also discuss the meaning of articles, tips for writing articles, and the advantages of writing articles.
This is an example of developing a theme and main idea.
7. Make a Conclusion
After the article reaches the content of the final discussion, the next step is to make conclusions.
This is actually not really mandatory, but it is important so that readers can easily understand the contents of the articles you write.
Conclusions can be in the form of closing sentences, short summaries or paragraphs that remind you of the content or main points of the article you made. An example can be seen in the conclusion of this paper below.
8. SEO Optimization
Well, because we focus on writing articles for blogs, then the thing that must be considered is SEO (search engine optimization).
In essence, this is a technique so that our blog or article appears at the top of Google.
Usually, many blog owners are looking for writers but require the author to understand the basic knowledge of SEO. Well, I'll be brief, the point of the SEO article is:
Have a focus keyword or keywords (relevant)
Do not copy or copy other people's articles
Complete and informative
Solving reader problems
Structured
Easy to read for humans and search engines
In essence, the article is original, solves problems, and is easy to read by humans and search engines.
Tips for Writing Articles to Attract Readers' Interest
Well, of course, so that our article writing is successful and sells, then there are tips so that our articles are maximized, including…
1. Informative and Clear
Articles must provide clear, correct, reliable, and informative information. Every word or content can be read by even a layman.
You can see examples of articles on big sites, there you can understand how informative and clear articles are.
2. Solving Problems
Everyone who reads the article certainly has a purpose. Therefore you have to make articles that can solve the problems of readers.
For example, people are looking for articles on how to write, yes you should tell them how to write it? what are the steps and so on.
3. Easy to understand
When we write for other people, we must position ourselves as ordinary people who don't know anything.
This is so that we can produce writings that are easily understood by all readers. The basic tips, use popular language, avoid technical or foreign languages ​​as much as possible and explain every point or word that not everyone knows about.
4. Clickable Titles
The title is the main gate of our article. Before other people read the content, of course, they see the title first, whether it is interesting or not.
Usually, those who see an interesting title will be curious so that they finally click and read the contents.
Therefore, the title is important, make it a clickable title but not too clickbait (a title that is too much)
5. Not long-winded
Basically, humans are lazy to read, therefore as much as possible to write articles that are short, concise, and clear but provide all the important information.
6. Structured
Well, related to how to write earlier, in the second point we discuss the framework of the article.
Well, this is so that the writing that we make is structured so that it is easy to read from beginning to end.
Advantages of being able to Write SEO Articles
It turns out, being able to write blog articles is profitable, you know, so here are some of the benefits…
1. Adding Insights
The most beneficial thing is that our horizons become broad, because every time we write an article, we must do research, read other people's articles, explore the knowledge we want to write, so that the longer the flight hours, the wider our horizons. Of course, this will only be obtained if we are diligent in writing articles.
2. Practice Sharpness of Thinking
Writing requires fast and structured thinking, not only relying on logic but also creativity. Therefore, writing is also a medium to train the brain to be sharper.
3. Improve Typing Skill
In the past, before I became a blogger, I only typed using two fingers. But after 8 years of managing a blog, now the author can type 10 fingers and has a typing speed above the average.
Of course, this is a boon for blog writers who are diligent in creating content. The article writers usually have typing skills above normal people in general.
4. Adding Relationships
When writing, maybe we will often interact with readers, other writers, clients, or so on. We can be known through writing, so our relationship is getting wider.
This is very supportive of future career paths. The more relationships, the greater our chances of success in the future.
5. Personal added value
The ability to write articles is not owned by everyone and to master it requires hours of flying and long practice.
Therefore, the skill of writing articles is a personal added value, it can be a selling point during a job interview or when we have our own business.
6. Useful for others
When we can write, of course, we produce writing. We can generate benefits for others. Of course, this can be a charity for us as writers.
7. Become a field to make money
There are so many bloggers who can make hundreds of millions of money per month just from writing articles.
There are so many opportunities that we can get if we have the ability to write articles.
We can create a personal blog and install google AdSense, we can sell SEO article writing services or we can also make books.
Writing is a skill that is very profitable and can be used as a main job if we are active and serious.
Conclusion
Writing good blog articles is actually not as difficult as we think. We just need practice and perseverance to learn to write articles.
Starting from determining the theme, topic, objectives, framework, research, formulation, optimization to conclusions.
If we are able to apply the tricks and tips for success in every writing that is made, then this can be used as a field for personal gain.
That's how to write a good article for a blog. Hopefully, this article is useful for you. If you have something to add or ask, you can leave a comment below.